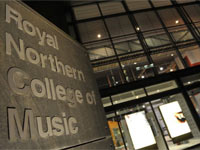 With no fewer than 12 world or UK premieres, a roster of performers that includes some of the finest soloists and bands on the planet, and a celebration of the achievements of emerging brass talent, the 2012 RNCM Festival of Brass promises to be one of the best ever, according to Artistic Director Paul Hindmarsh.

"After this year's event, with the stellar appearance of the Venezuelan Brass Ensemble given to a full Bridgewater Hall audience as the highlight, I was worried how we could keep the momentum through to 2012," he told 4BR.

"However, coming up with fresh ideas and themes for the next Festival was made that much easier, because of the unprecedented interest in the Olympic Games and the impact allied to the Cultural Olympiad."

An Olympic Celebration

Paul revealed that one of the most significant creative projects has been 'New Music 20x12', initiated by Jillian Barker and David Cohen, and delivered by PRS for Music Foundation in partnership with the BBC, the London Organising Committee of the Olympic Games and Paralympic Games, and Sound & Music.

Black Dyke was successful in its bid to commission young composer and accordionist Luke Carver Goss to write an Olympic themed piece featuring the 'Bard of Barnsley' Ian Macmillan and a choir.

'Pure Gold' is the result, and it receives its premiere in Black Dyke's festival opener.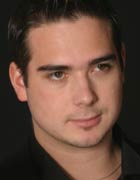 Major euph commissions

Meanwhile, composer Johan de Meij will be in Manchester to enjoy the world premiere of his 'UFO Concerto' for euphonium, written for David Childs (right).

"I am absolutely thrilled that David will be playing my new concerto with Cory," Johan said.

"It's the best of all worlds! I am also very excited to come back to England after such a long time. I think my last activity in the UK was a wind band conference sometime in the nineties, so it's about time again!"

In addition to David's world premiere, Steven Mead will be joining the RNCM Brass Ensemble to present a UK premiere, whilst David Thornton has commissioned a new work from Kit Turnbull to feature in his appearance with Brassband Bürgermusik Luzern.

Gary Curtin (Black Dyke) and Matthew White (Fairey) will be featuring music for euphonium by one of the Festival's featured composers, John Golland.

Two international trumpet stars

The international perspective of the 2012 event is enhanced by the appearance of two of the world's great trumpeters and, making a Festival debut, Brassband Bürgermusik Luzern, under conductor Michael Bach.

Håkan Hardenberger has agreed to present a celebrity recital and give a masterclass as part of his annual commitment to the RNCM whilst Rex Richardson will make a solo appesrance Foden's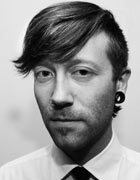 Youth brass celebration

The Festival's other visiting soloist is trombonist Peter Moore, the former winner of the BBC Young Musician of the Year Award.

Peter will be performing a brand new Concerto, commissioned especially for the Festival from Simon Dobson (right) as part of a 'Youth Brass Celebration' that will bring the weekend to a rousing conclusion.

As previously stated on 4BR, the Festival will also be hosting a new-look BBC Radio 2 Young Brass Awards, which will now be expanded from one to three Awards in order fully to reflect the talent and achievements of young brass players from around the UK.

As well as the recipients' performances, and the Simon Dobson premiere, it will feature new writing from Lucy Pankhurst, Dan Price and one of last year's Young Brass Award finalists, Jonathan Bates. .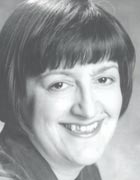 Golland & Bingham retrospective

The 2012 Festival content is multi-faceted according to Paul: "I have designed each of the band concerts around one idea," he said.

"The main featured composer is the late John Golland, whose 70th anniversary falls next year, although the Festival will also include the work of Judith Bingham, who celebrates her 60th birthday next June as well as the idea of Olympian challenges and celebrations of some of the musical landmarks of the brass band repertoire."

Paul added: "These will include works from John Ireland, Wilfred Heaton and Philip Wilby, although we also look to the future with compositions by Andy Scott, Simon Dobson, Gavin Higgins and Peter Meechan."

The Festival also includes conversations and presentations, plus a short concert by the RNCM Junior Brass Band, which created such a strong impression at the last festival.

Tickets including weekend options can be found online at www.rncm.ac.uk for the Festival which runs from 27th - 29th January next year.
---
Festival Schedule:

Friday 27th January:

6.15: Festival Prelude
Music for brass ensemble played by a Philip Jones Award winning group from a British Conservatoire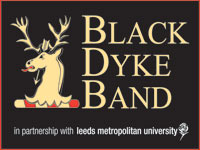 7.45: An Olympic Celebration
Black Dyke Band
Ian Macmillan (narrator), Gary Curtin (euphonium), Joseph Cook (tuba)
Conducted by Nicholas Childs

Four Minute Mile (Judith Bingham)
Set to - Mark-Anthony Turnage (arr. Christopher Houlding)
Pure Gold: a 4x3 Relay Race (Luke Carver Goss)

Scherzo for Tuba (John Golland)
Peace (John Golland)
Sounds (John Golland)

Pictures at an Exhibition - (Mussorgsky arr. Elgar Howarth)
---
Saturday 28th January:

10.00: Rex Richardson jazz masterclass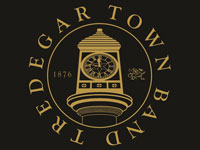 11.30: Sacred and Profane
Tredegar Town Band
Conducted by Ian Porthouse

Victorian Snapshots – On Ratcliff Highway (Ray Steadman-Allen)
New work (Gavin Higgins)
Destroy, Trample, as swiftly as She (Gavin Higgins)
My Master's Will (Wilfred Heaton)
Lowry Sketchbook (Philip Wilby)

1.45: Key note presentation


3.00: Landscapes and Legends
Brassband Bürgermusik Luzern
David Thornton (euphonium)
Conducted by Michael Bach

Rhapsodic Variations – My Strength, My Tower (Dean Goffin)
New work for Euphonium and Band (Kit Turnbull)
Concerto for Brass Band (John Golland)
The Stars Above, the Earth Below (Judith Bingham)
Variations on Annie Laurie (Wilfred Heaton)
Legend of King Arthur (Peter Meechan)

5.30: RNCM Junior Brass Band

6.30: Meet the composers
Artistic Director Paul Hindmarsh in conversation with composers whose work is being premiered during the Festival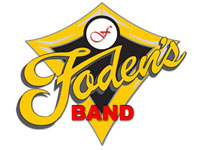 7.30: Band classics....and all that jazz
Foden's Band
Rex Richardson (trumpet)
Conducted by Michael Fowles

Pittsburg Overture (Philip Sparke)
Rextreme, Concerto No. 2 (Jim Stephenson)
New Work (Andy Scott)
Comedy Overture (John Ireland)
Partita (Wilfred Heaton)
---
Sunday 29th January:

10.00: RNCM Brass Ensemble with students from McGill University (Canada)
Steven Mead (euphonium)
Conducted by John Miller

Spitfire Prelude and Fugue (William Walton arr. Howarth)
Twisted Splinters (Tom Harrold)
Concerto for Euphonium, Symphonic Brass and Percussion (Vanja Ljsjak)
Greetings to a City (Arthur Bliss)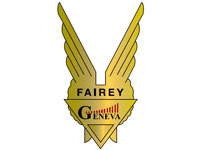 11.30: Song and Dance
Fairey (Geneva) Band
Matthew White (euphonium)
Conducted by Mark Peacock

Beaufighters (Maurice Johnstone)
Euphonium Concerto No. 1 (John Golland)
Just as I am (Wilfred Heaton)
A Symphony of Colours (Simon Dobson)
Danceries II (Kenneth Hesketh)


1.30: Håkan Hardenberger (trumpet)
Jonathan Scott(piano)
A celebrity recital by one of the world's great trumpeters

2.30: Trumpet masterclass with Håkan Hardenberger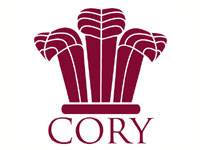 3.30: Heaven and Earth
Cory Band
David Childs (euphonium)
Conducted by Robert Childs

Helvetia (Gareth Wood)
UFO Concerto (Johan de Meij)
Prague (Judith Bingham)
Bellna (John Golland)
Resurgam (Eric Ball)
The New Jerusalem (Philip Wilby)


7.00: Youth Brass Celebration
RNCM Brass Band
Peter Moore (trombone)
Conducted by Nicholas Childs

A festive finale incorporating the BBC Radio 2 Young Brass Awards 2012. The programme includes,

Petrichor (Lucy Pankhurst)
Trombone Concerto (Simon Dobson)
Other works