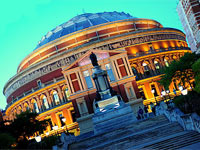 Once again 20 MDs will walk onto the stage of the Royal Albert Hall to give of their all to try and become one of a very rare breed indeed – a winning National Championship of Great Britain conductor.

And of the twenty men who do stride out this year with high hopes on 'Breath of Souls', five are members of the select National Winners Club – Dr Nicholas Childs, Dr Robert Childs, Allan Withington, Russell Gray and David King.

Between them they can boast 14 victories, with Allan Withington leading the way with six of them.

Close behind comes Nicholas Childs on five with the rest on one apiece.

There is just the one debutant this year in Michael Bach from Switzerland.

So which one of these 20 aspirants will be walking up Kensington High Street this year with the big old cup and their own memento in the form of the Stanley Boddington Trophy to show off?

Just one, with 19 others left disappointed once again.
---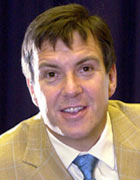 Dr. Nicholas Childs
Co-operative Funeralcare

Appearances: 18th time
Debut: 1994

Bands taken at Finals:
Tredegar – 1994, 1995, 1996
Fodens – 1997, 1998, 1999
CWS Glasgow/ Co-operative Funeralcare – 2000, 2011
Black Dyke – 2001, 2002, 2003, 2004, 2005, 2006, 2007, 2008, 2009, 2010

Record:
5 Wins: 1999, 2001, 2004, 2008, 2009
2 Seconds: 2005, 2006
2 Thirds: 1997, 2002
3 Fourth: 1998, 2003, 2007
1 Fifth: 1994
1 Sixth: 2000
3 Unplaced: 1995 (9th), 1996 (11th), 2010 (8th)
---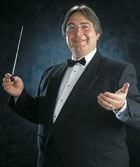 Dr. Robert Childs
Cory

Appearances: 15th time
Debut: 1996

Bands taken at Finals:
EYMS – 1996, 1997
Ever Ready - 1999
Cory/BAYV – 2000, 2001, 2002, 2003, 2004, 2005, 2006, 2007, 2008, 2009, 2010, 2011

Record:
1 Win: 2000
2 Seconds: 2002, 2010
5 Thirds: 2003, 2005, 2007, 2008, 2009
2 Fourths: 2004, 2006
1 fifth: 2001
3 Unplaced: 1996 (8th), 1997 (12th), 1999 (19th)
---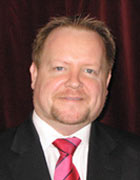 Russell Gray
Fairey (Geneva)

Appearances: 11th time
Debut: 2000

Bands taken at the Finals:
Ransome – 2000, 2001, 2003
Tredegar – 2004
Leyland – 2005, 2006, 2007
Carlton Main – 2008, 2009
Fairey (Geneva) – 2010, 2011

Record:
1 Win: 2005
1 Second: 2000
1 Third: 2010
1 Fourth: 2008
1 Fifth - 2004
2 Sixths – 2006, 2009
3 Unplaced: 2001 (13th), 2003 (7th), 2007 (13th)
---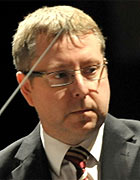 David Roberts
Rothwell Temperance

Appearances: 6th time
Debut: 1999

Bands taken at Finals:
Rothwell Temperance – 1999, 2006, 2008, 2009, 2010, 2011

Record:
No Wins:
2 Fourths – 2009, 2010
2 Sixths: 1999, 2008
1 Unplaced: 2006 (14th)
---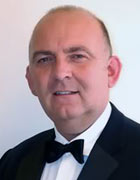 Jeremy Wise
Redbridge

Appearances: 10th time
Debut: 1993

Bands taken at Finals:
John Laing (Hendon) – 1994, 1995
Cory – 1997, 1998
First City Brass – 1999, 2000
Redbridge – 2008, 2009, 2010, 2011

Record:
No Wins:
2 Sixths: 1997, 1998
8 Unplaced: 1994 (13th), 1995 (12th), 1999 (12th) 2000 (9th), 2008 (17th), 2009 (15th) 2010 (17th)
---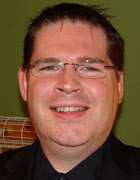 Michael Fowles
Hepworth (Cookson Homes)

Appearances: 9th time
Debut: 1997

Bands taken at Finals:
Point of Ayr – 1997, 1999, 2001
Leyland – 2000
BHK (UK) Ltd Horden – 2005
Staffordshire - 2007
Co-operative Funeralcare – 2009, 2010
Hepworth (Cookson Homes) - 2011

Record:
No Wins:
8 Unplaced: 1997 (8th), 1999 (18th), 2000 (20th), 2001 (15th), 2005 (17th), 2007 (18th), 2009 (9th), 2010 (20th)
---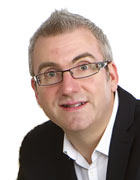 Ian Porthouse
Tredegar

Appearances: 5th time
Debut: 2007

Bands taken at Finals:
Tredegar – 2007, 2008, 2009, 2010, 2011

Record:
No Wins:
4 Unplaced: 2007 (8th), 2008 (15th), 2009 (14th), 2010 (7th)
---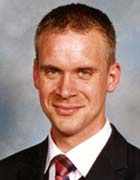 Philip Harper
Thoresby Colliery

Appearances: 7th time
Debut: 2001

Bands taken at Finals:
PolySteel/Flowers – 2001, 2003, 2007
BTM – 2005, 2008
Leyland - 2010
Thoresby Colliery - 2011

Record:
No Wins:
1 Fifth: 2010
5 Unplaced: 2001 (9th), 2003 (16th), 2005 (16th), 2007 (11th), 2008 (18th)
---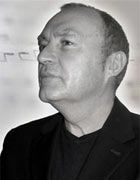 Allan Withington
Foden's

Appearances: 17th time
Debut: 1992

Bands taken at Finals:
Brighouse and Rastrick – 1992, 1993, 1995, 1996, 1997, 1998, 1999, 2000, 2001
Williams Fairey – 2002, 2003
Grimethorpe Colliery UK Coal – 2005, 2006, 2007, 2008
Foden's – 2010, 2011

Record:
6 Wins: 1997, 1998, 2002, 2003, 2006, 2007
1 Seconds: 1999
3 Fourths: 1995, 2000, 2005
1 Fifth: 1992
2 Sixths: 1993, 1996
3 Unplaced: 2001 (11th), 2008 (7th), 2010 (9th)
---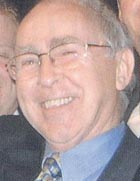 John Berryman
Virtuosi GUS

Appearances: 10th time
Debut: 2002

Bands taken at Finals:
William Davis Construction – 1977, 1982, 1985
Rigid Containers/GUS/Virtuosi GUS – 1993, 1994, 1995, 1996, 2008, 2010, 2011

Record:
No Wins:
2 Sixths – 1995, 2010
7 Unplaced: 1977 (12th), 1982 (17th), 1985 (14th), 1993 (9th), 1994 (10th), 1996 (14th), 2008 (10th)
---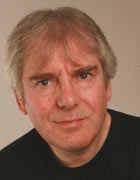 Ray Farr
Reg Vardy

Appearances: 18th time
Debut: 1976

Bands taken at Finals:
City of Coventry – 1976, 1988, 1989
Grimethorpe – 1981
Rogerstone – 1982
Parc and Dare – 1984
Newham - 1986
Hanwell – 1987
CWS Glasgow 1991
Williams Fairey - 1995
Ever Ready/Reg Vardy – 2002, 2003, 2004, 2005, 2006, 2007, 2010, 2011

Record:
No Wins:
2 Thirds: 1988, 2004
1 Sixth: 1986
14 Unplaced: 1976 (=15th), 1981 (10th), 1982 (18th), 1984 (12th), 1987 (14th), 1989(19th), 1991 (12th), 1995 (8th), 2002 (9th), 2003 (12th), 2005 (10th), 2006 (16th), 2007 (19th), 2010 (15th)
---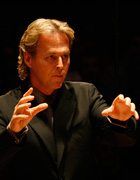 Professor David King
Brighouse & Rastrick

Appearances: 16th time
Debut: 1987

Bands taken at Finals:
Kennedy Swinton - 1987
Black Dyke - 1989, 1990
YBS - 1994, 1995, 1996, 1998, 1999, 2000, 2001, 2002, 2004, 2005, 2006
Brighouse & Rastrick – 2010, 2011

Record:
1 Win: 2010
4 Seconds: 1989, 1995, 1998, 2004
3 Thirds: 1994, 2001, 2006
3 Fifths: 1987, 1996, 2005
1 Sixth: 2002
3 Unplaced: 1990 (7th), 1999 (8th), 2000 (17th)
---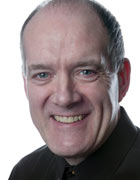 Phillip McCann
Carlton Main Frickley Colliery

Appearances: 8th time
Debut: 1990

Bands taken at Finals:
Sellers Engineering – 1990
Whitburn – 1992, 1993, 1999, 2001, 2002
Carlton Main Frickley – 2010, 2011

Record:
No Wins:
1 Third: 1990
6 Unplaced: 1992 (11th) 1993 (8th), 1999 (9th), 2001(8th), 2002 (10th), 2010 (10th)
---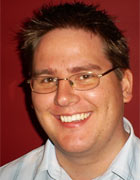 Paul Holland
Flowers

Appearances: 3rd time
Debut: 2009

Bands taken at Finals:
Flowers - 2009, 2010, 2011

Record:
No Wins:
2 Unplaced: 2009 (7th), 2010 (13th)
---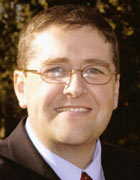 Gwyn Evans
Beaumaris

Appearances: 2nd time
Debut: 2002

Bands taken at Finals:
Beaumaris - 2002, 2011

Record:
No Wins:
1 Unplaced: 2002 (17th)
---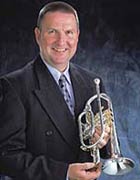 Alan Morrison
East Yorkshire Motor Services

Appearances: 2nd time
Debut: 1998

Bands taken at Finals:
BTM – 1998
EYMS - 2011

Record:
No Wins:
1 Unplaced: 1998 (19th)
---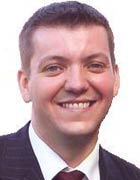 Mark Bentham
Pemberton Old Wigan DW

Appearances: 3rd time
Debut: 2007

Bands taken at Finals:
Hepworth (Cookson Homes) – 2007
Pemberton Old Wigan DW – 2009, 2011

Record:
No Wins:
2 Unplaced: 2007 (16th), 2009 (19th)
---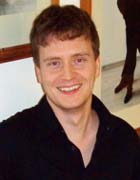 Richard Ward
Zone One Brass

Appearances: 2nd time
Debut: 2009

Bands taken at Finals:
Zone One Brass – 2009, 2011

Record:
No Wins:
1 Unplaced: 2009 (12th)
---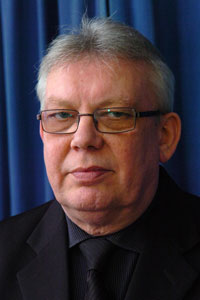 Gareth Pritchard
Woodfalls

Appearances: 7th time
Debut: 1999

Bands taken at Finals:
Bodmin – 1999, 2000
EYMS – 2001, 2002, 2003, 2004
Woodfalls - 2011

Record:
No Wins:
6 Unplaced: 1999 (16th), 2000 (15th), 2001 (14th), 2002 (20th), 2003 (14th), 2004 (20th)
---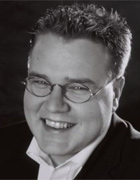 Debutants:

Michael Bach
Exchange Communications Whitburn