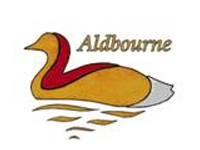 Aldbourne
Conductor: David Johnson
Region: West of England

Website: www.aldbourneband.org.uk

Qualified: Winners (David Johnson)

Principal Players:
Principal Cornet: Richard Hughes
Solo Euphonium: Lyndon Baglin
Solo Trombone: Simon Ridge
Soprano: Paul Bilkie
Flugel: Claudia Hughes
Horn: James Lewis
Baritone: Ed Latham
Eb Bass: Ben Newton
Bb Bass: James Sheppard
Percussion: Luke Barnes

History:
Aldbourne Band is a long established band based in Aldbourne near Marlborough, in Wiltshire, and was originally formed in 1860 by the local church organist.

The band's competing history goes back before the First World War and during the 1920's and 30's achieved great acclaim performing at the Crystal Palace contests in London.

In 1981 they won the West of England Championships and competed at the National Finals at the Royal Albert Hall as well as representing the area on BBC 2's 'Best of Brass'

The band presents numerous concerts and takes part in several contests each year, essential in maintaining very high music standards.

Many of the concerts are now long established events such as the summer season of open-air concerts in Aldbourne.

In 2011 the band won the First Section Area contest as well as the prestigious Senior Trophy at the Spring Festival in Blackpool.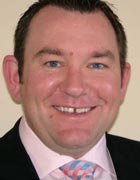 Conductor:
David was born and raised in Sennen Cove near Lands End in Cornwall.

Aged 10 he began playing the baritone in Penzance Silver Band under the baton of Claude Nicholas before moving to euphonium.

At 14 he accepted the position of solo euphonium at Lanner & District Band where he remained until he joined the Royal Marines in September 1990 at the age of 16, where he studied the euphonium under the tutelage of Steve Shimwell.

In 1993, David completed his training and was drafted to the Staff Band Royal Marines at Deal.

His career has taken to all corners of the globe and as well as a player, David is also an arranger for both the brass band and wind band and has been featured as a soloist and arranger at the Royal Albert Hall at the Mountbatten Festival of Music on many occasions.

David is currently the Chief Librarian of the Royal Marines Band Service in Portsmouth, whilst he has taken his previous band, Verwood Concert Brass from the Fourth to the First Section in four years.

Test Piece opinions:
Not a piece to be underestimated and we are enjoying the challenge!
---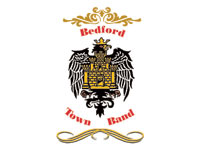 Bedford Town
Conductor: Andrew Kershaw
Region: London & Southern Counties

Website: bedfordtownband.org.uk/

Qualified: 3rd (Andrew Kershaw)

Principal Players:
Principal Cornet: Tony Wiles
Solo Euphonium: Kevin Kavanagh
Solo Trombone: Paul Riggett
Soprano: Gerard Atkins
Flugel: Mike Statham
Horn: Colin Randell
Baritone: Alec Gallagher
Eb Bass: Karen Nutting
Bb Bass: Stuart Cornish
Percussion: Darius Chatfield

History:
Bedford Town Band was established in 1894 to contribute to the cultural and artistic life of the town and has a proud history of supporting civic occasions, charity events, taking part in competitions and helping hundreds of musicians of all ages to make music.

The band consists of men and women of various ages, from all walks of life who have a passion for brass bands, music and performance.

The town band has three sister organisations: Progress Brass, for beginners and improvers, Concert Brass for intermediate players and Decibels, our 10-piece ensemble for advanced players.

Bedford Town Band last won through to the National Final in 2000 when they came 7th.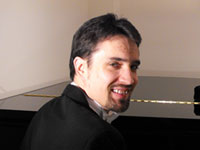 Conductor:
Andy Kershaw is a freelance tuba player who studied at The Royal Academy of Music.

After leaving college he took up the Principal Tuba position at the Opera House in Santiago, Chile before returning to the UK to raise his family and continue with a playing career in London.

Andy has played for the London production of the musical 'Chicago', on UK and US tours with Elton John and regularly plays with many of the countries orchestras.

He has a love for historical brass performance, playing ophicliede and serpent and has just broadcast live for the BBC at this year's Proms Concerts.

Andy started conducting Bedford Town Band two years ago, and as he was raised in Bedfordshire is enjoying helping music making in the town go from strength to strength!

Test Piece opinions:
The band thinks this is one of the best arrangements of a classical overture.

It's a good piece for the contest stage as and requires good ensemble playing and interpretation to do justice to the drama of the music.
---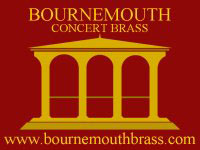 Bournemouth Concert Brass
Conductor: Captain Dave Barringer
Region: West of England

Website: www.bournemouthconcertbrass.co.uk

Qualified: 2nd (Dave Barringer)

Principal Players:
Principal Cornet: Alfie Hughes
Solo Euphonium: John Starkes
Solo Trombone: Lloyd Bartlett
Soprano: Dan Shave
Flugel: Rachel Bartlett
Horn: John Kidby
Baritone: Brad Rouillier
Eb Bass: Bill Willis
Bb Bass: Martin Collett
Percussion: James Stead

History:
The precursors of Bournemouth Concert Brass were founded in the late nineteenth century.

After various amalgamations and changes of name and management, the band found itself in the Championship Section in the 1980s.

After one year in the newly created First Section, they held their place in the Championship Section from 1993 to 2002.

They returned to the top section in 2005 winning the Area title in the process but were relegated back to the First Section at the end of 2009.

In 2011 they qualified for the National Finals once again as well as producing competitive performances at both the Senior Trophy and the Welsh Open.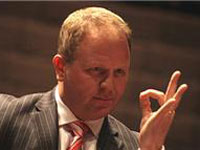 Conductor:
Captain David Barringer was born in Rotherham. His musical upbringing was in brass bands and he quickly progressed to play tuba with with some of the UK's top bands as well as becoming Junior Slow Melody Champion of Great Britain for two years in succession.

He joined the Army in 1989, moving to the Coldstream Guards Band in 1993. During his time with the band he also spent two years as Resident Conductor of the Flowers Band.

On promotion to Warrant Officer Class One in 2003, he took up the position of Bandmaster to the Light Division.

In 2007 he was posted to Headquarters Directorate Corps of Army Music at Kneller Hall and was subsequently commissioned in the rank of Captain.

Dave continues to pursue his interest in brass bands and in 2007 formed the British Army Brass Band for which he is Principal Conductor.

In recent years he has been MD of SWT Woodfalls and Professional Conductor with Yeovil Town.

Captain Barringer became the Director of Music of the Band of the Royal Signals based in Blandford Forum, Dorset in 2009 where he currently serves.

Test Piece opinions:
None given
---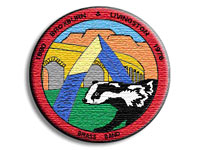 Broxburn & Livingston
Conductor: Charlie Farren
Region: Scotland

Website: www.broxburnandlivingstonband.co.uk

Qualified: 2nd (Charlie Farren)

Principal Players:
Principal Cornet: Catherine Sweetman
Solo Euphonium: Stuart Gorringe
Solo Trombone: Mark Bell
Soprano: Chris Dickson
Flugel: Hayley Edmonds
Horn: Andy Forshaw
Baritone: Sara Buchan
Eb Bass: Bill Smith
Bb Bass: Alan Weir
Percussion: Emma Dowds

History:
Broxburn & Livingston Band was formed in 2004 as a result of the merger of the Broxburn Public and Livingston Bands.

The former were one of Scotland's oldest bands and were present at the first Scottish Championship contest in 1895 and were crowned Scottish Champions in 1901 and 1902 and rarely finished outside of the top four in the period until the outbreak of the First World War.

A return to contesting was delayed until 1924 and on regaining top-level status in 1962 were rarely outside either the Championship or more latterly, the First Section.

Livingston Brass was formed in 1976 and competed at their first Scottish Championship in 1979. They achieved Championship status in 1987 where they remained for the next six years.

Since the merger the band has performed at both First and Championship levels and in the last year has taken First Section honours at the Brass in the Park and Fife Charities contests.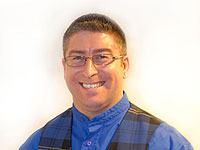 Conductor:
Charlie Farren was born in Glasgow but at an early age moved to Whitburn, where he quickly became interested in brass bands.

Beginning on trumpet, he joined Whitburn Junior Band, moving during secondary school on to trombone and joining West Lothian Schools Band and Fauldhouse Miners & the National Youth Band of Scotland.

He studied at Napier University, RSAMD Glasgow & Sheffield University on the BA Band Studies course, where his interest in conducting began.

Charlie's first conducting appearance was with Campbeltown Brass and since that time he has worked with St. Ronans Silver and Bathgate Bands before returning to Broxburn & Livingston in 2009.

He conducted the band at the Scottish Area for the first time in 2011.

Charlie is a brass instructor with East Lothian and founder of East Lothian Schools Brass.

He is bass trombone with Co-op Funeralcare Band, a member of tutorial staff at NYBBS and Associate Conductor with Exchange Communication Whitburn Band.

Test Piece opinions:
We think it's a smashing test piece. It will test all the bands as they will need to be able to play a bit!
---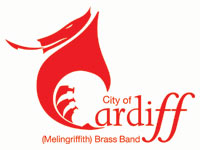 City of Cardiff (Melingriffith)
Conductor: Gareth Ritter
Region: Wales

Website: www.cardiffbrass.com

Qualified: 2nd (Gareth Ritter)

Principal Players:
Principal Cornet: Gareth Jones
Solo Euphonium: Frances Wilson
Solo Trombone: Chris Kipling
Soprano: Tim Hughes
Flugel: Chris Brown
Horn: Mike Saunders
Baritone: Gareth Maidment
Eb Bass: Richard Killen
Bb Bass: Chris Stanley
Percussion: Mair Gwynant

History:
Over the last 150 years, the name 'Melingriffith' has been a name synonymous with banding excellence.

In 1925, T J Powell, transformed the band into one of the finest in the country. He also made a name for himself as a prolific composer and was in great demand as a guest conductor to the time of his death in 1965.

It was this proud heritage that inspired a handful of determined bandsmen to keep the band going during the late 1980s and 90s.

Gareth Ritter joined in 2005 and within a year, led them to the Third Section National Finals.

In 2007, now known as The City of Cardiff (Melingriffith), they released their first CD, whilst in 2008 they came 3rd in the National Finals in the Third Section before winning the Second Section National title a year later.

In 2010, the band's 'training group', which had been formed just a few years before, was transformed into a second band (M2) competing in the Fourth Section, and at the end of 2010, a Youth Band was formed to ensure that the future of Melingriffith was secured for many years to come.

2011 saw the band was promoted to compete at Championship Section level domestically, and in the past year has secured a number of impressive contesting results including coming runner up at the National Eisteddfod of Wales.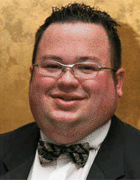 Conductor:
Gareth is a native of Cwm near Ebbw Vale and is Head of Creative Arts at Willows High School in Cardiff.

He is a former member of the Cory Band where he tasted victory many times including the British Open Championships of 2002 and 2007.

Gareth took up the post of MD in 2005 and in the seven years they have worked together the band has achieved many contesting successes including winning the Second Section National title in 2009.

Under his direction City of Cardiff now takes on numerous ambitious, high profile events.

Gala concerts and CD recordings are evidence of his leadership as he looks towards an exciting and successful time ahead with the band as they enter national graded Championship status in 2012.

Test Piece opinions:
A great piece of music, there is something for everyone. It is technically demanding and full of music.
---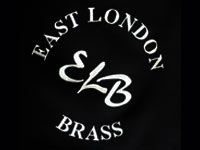 East London Brass
Conductor: Jayne Murrill
Region: London & Southern Counties

Website: www.east-london-brass.co.uk

Qualified: 2nd (Jayne Murrill)

Principal Players:
Principal Cornet: Martin Dawe
Solo Euphonium: Sarah Bell
Solo Trombone: Adam Roberson
Soprano: Chris Melville
Flugel: Nicholas Martin
Horn: Sarah Campbell
Baritone: Joanna Lee
Eb Bass: Heather Cheadle
Bb Bass: Stuart McCulloch
Percussion: Dominik Elmiger

History:
ELB was formed in 1909 and from their base in Walthamstow and is a regular competitor on the contest and concert circuit at both local and national level.

Comprising of 28 playing members (25 of which have been unchanged for over 2 years), working under their professional conductor Jayne Murrill, ELB has enjoyed yet another fine season of contesting success.

In addition to performing at a number of prestigious concerts they have won the London & Southern Counties area and National Butlins Mineworkers Championship Second Section titles as well as qualifying for the First Section finals at their first attempt this year – gaining Championship Section status for 2012 in the process.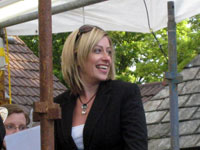 Conductor:
Jayne started on euphonium in the band (when it was known as the Waltham Forest Co-op Band) at the age of 9.

She was also principal euphonium of the National Youth Brass Band of Great Britain before moving on to the trombone at the Royal College of Music.

She is currently a freelance trombonist playing with all the major orchestras in the UK, as well as the brass ensemble Bones Apart.

Jayne also plays a major role as Principal Trombone with London & Southern Counties Championship Area Champion Redbridge Brass. She has been conducting ELB since May 2007.

Test Piece opinions:
The band is looking forward to playing the piece in Cheltenham and then going for a drink or two afterwards.
---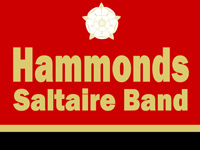 Hammonds Saltaire
Conductor: Morgan Griffiths
Region: Yorkshire

Website: www.hammondsband.org.uk/

Qualified: Winners (Morgan Griffiths)

Principal Players:
Principal Cornet: Jamie Smith
Solo Euphonium: Matthew Allsop
Solo Trombone: Mark Ayres
Soprano: Dave Nichols
Flugel: Cath Owen
Horn: Helen Varley
Baritone: Michael Walsh
Eb Bass: Fiona Timms
Bb Bass: Colin Doran
Percussion: Matt Payne

History:
Hammonds Saltaire Band has an impressive pedigree, with an unbroken sequence of 73 years under various names, and roots going back 150 years in the village of Saltaire.

As Hammonds Sauce Works the band enjoyed success under the baton of Geoffrey Whitham for nearly 30 years, before being transformed into Yorkshire Building Society Band under David King.

Multiple European, British Open, Area and All England Masters successes followed before the 14 year sponsorship ended.

Now as Hammonds Saltaire, the band is looking forward to a successful future which builds upon the rich heritage of their past.

The recent name change taps into that heritage by incorporating the two names (Hammonds and Saltaire) that have had the longest association with the band.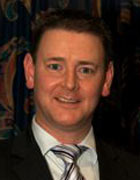 Conductor:
Morgan was born in Batley, West Yorkshire into a strong brass banding family.

He was taught by his father, and quickly joined the Yorkshire Bus Company Band.

After a short period on cornet, he made the switch to euphonium, tutored by Geoffrey Whitham.

In 1990 after spells with Brodsworth and Hammond's Sauce Works, Morgan was appointed principal euphonium of Black Dyke Mills, one of the youngest players ever to hold a principal seat in the band's long history.

In 1992 Morgan accepted an invitation to rejoin his Hammond's, which had been transformed into the Yorkshire Building Society Band under the direction of David King.

Here he became one of the most successful euphonium players of his generation, helping the band to multiple major contest successes as well claiming numerous personal solo awards. In 2002 he was voted 4Barsrest Player of the Year.

In 1999 he was awarded the prestigious 'Euphonium Player of the Year' title and recorded his first solo CD.

After a brief period with the Fairey Band he turned his attention to conducting, and in January 2007 was appointed MD of the YBS Band.

In 2007 he gained a Diploma in Performance and is currently studying for his Masters (M.A) in Music Performance.

Test Piece opinions:
None given
---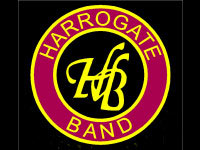 Harrogate
Conductor: Craig Ratcliffe
Region: North of England

Website: www.harrogateband.org/

Qualified: Winners (Craig Ratcliffe)

Principal Players:
Principal Cornet: Robert Illsley
Solo Euphonium: Andrew Hodge
Solo Trombone: Daniel Dickinson
Soprano: Nathan Wake
Flugel: Emily Larwood
Horn: Jason Harper
Baritone: Keith Graham
Eb Bass: Gavin Holman
Bb Bass: Matthew Brunt
Percussion: Vincent Ashby-Smith

History:
The Harrogate Band was formed in 1970 from a nucleus of former school concert band pupils.

It was the first brass band in the town since the original Harrogate Silver Band folded in 1956.

The first conductor and now President, Neil Richmond, led them to success at its first contest in November 1970 at York - the first of many contest successes over the next 40 years.

In 1994, David Lancaster became MD and leading the band from the Third Section to the Championship Section in eight years.

Harrogate has competed in the National Finals ten times before this year and in 2001 became North of England First Section Area champion and was promoted to Championship status.

The band regularly performs contemporary music and has a renowned reputation for innovation.

The band pride themselves on developing their own players rather than shipping in replacements and deps, whilst fans of 4BR (which includes most of Harrogate's players) will note that the band confounded the website's own prediction and most banding competitors by winning the 2011 Area championship!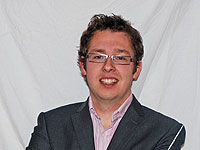 Conductor:
Craig Ratcliffe read Performance, Conducting and Musicology at Huddersfield University where he studied with Philip McCann, David Thornton and Barrie Webb before graduating in 2005.

Following six successful years at the helm of Tewit Youth Band, Craig was appointed MD of Harrogate in 2010 having spent four years as Principal Euphonium.

Craig has had an immediate impact since his appointment, improving the band by rehearsing and performing more challenging music in intensive rehearsals.

He's led the band to victories at the Whit Friday march contests won the Area competition (where his interpretation of Carnaval Romain was praised by the adjudicator for its distinctiveness and adherence to the orchestral score) and recently led the band to victory at the Hardraw Scar Entertainment Contest.

Test Piece opinions:
Having recently had to perform 'A Moorside Suite', 'Le Carnaval Romain' and now 'La Forza', the band is hoping that the next area test piece reflects more contemporary tastes.

Plus, whilst performing test pieces, which are arrangements is nice once in a while, two on the trot is a little much to take.

Having said that audiences have enjoyed hearing 'La Forza' and the players have responded well to the MD's attention to detail in particular his reference to the original orchestral score in his interpretation – a strategy that delivered results at the Areas.
---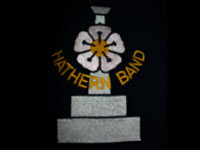 Hathern
Conductor: David Newman
Region: Midlands

Website: www.hathernband.co.uk

Qualified: 2nd (David Newman)

Principal Players:
Principal Cornet: Mike Wood
Solo Euphonium: Nev Buxton
Solo Trombone: Simon Baum
Soprano: Stu Ratcliffe
Flugel: Lesley Bentley
Horn: Rachael Baum
Baritone: Wendy Rix
Eb Bass: Mark Tanser
Bb Bass: Andy McCormack
Percussion: Joe Southgate

History:
The Hathern Band was formed some time in the mid-nineteenth century as a Foresters Friendly Society Band, growing around the nucleus of a few local families.

However, rivalry resulted in the formation of a breakaway organisation, although these were later resolved and a united band was established in 1918.

Since then, the band has gone from strength to strength, with four levels of bands now making up the self supporting non sponsored Hathern organisation, with a total membership in excess of 100.

The main band is a thriving First Section outfit, having previously enjoying a three year spell in the Championship Section as well as wining the Second Section National title in 2004. The last Finals appearance was in 2008.

Under MD David Newman the band performs throughout the UK and Europe, whilst their famous charity concerts in aid of the Leicestershire & Rutland Organisation for the relief of Suffering has raised over £19,500.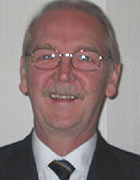 Conductor:
David began playing the cornet at the age of six. During his formative years he successfully auditioned for the National Youth Brass Band of Great Britain, with whom he played for five years.

In 1970 he joined the City of Coventry Band on soprano cornet, where he enjoyed many contesting successes, broadcasts and recordings. He was a member of the famous 'Men of Brass' under the baton of Harry Mortimer.

David became the MD of Hathern in 1979 making him, the longest serving conductor in Leicestershire.

Under his baton the band has appeared in five National Finals including an appearance at the Royal Albert Hall.

After 30 years of loyal service, David was given the title of President of Hathern Band. He currently teaches music at Babington Community College in Leicester.

Test Piece opinions:
None given
---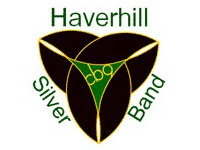 Haverhill Silver
Conductor: Mark Ager
Region: London & Southern Counties

Website: info@haverhillsilverband.com

Qualified: Winners (Mark Ager)

Principal Players:
Principal Cornet: Tim Pannell
Solo Euphonium: Kevin Jones
Solo Trombone: Paul Filby
Soprano: Gavin Jacobs
Flugel: Ian Jacobs
Horn: Peter Mackley
Baritone: Richard Campbell
Eb Bass: Paul Farr
Bb Bass: Robert Pannell
Percussion: Caroline Hinitt

History:
There is documented evidence that points to the existence of a band in Haverhill, Suffolk as early as the 1820's.

More latterley, Band President Les Ager became MD in the 1970's and steered the band through a number of competition successes at national level.

In 1983 the band performed in the Third Section finals, before Charles Shipp took the helm in 1994 and steered Haverhill to top section status, winning the Area title in 1999.

Mark Ager took over in 2002, and in 2006 HSB attained top section status once again.

The band has a nucleus of local players, a thriving training band, and six previous or current members of the NYBBGB.

Recent recruits to the band have brought with them considerable top section experience.

In terms of the 2011 finals, Mark will have taken eleven full or sectional rehearsals in less than three weeks and hopes that the band will peak on the 25th September.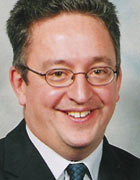 Conductor:
Mark began playing under guidance of father Les, but didn't start playing seriously until he joined Haverhill Silver at the age of 12.

After a successful period conducting Haverhill Youth Band, he joined the GUS Band in 1981 where he played for almost 12 years under conductors such as Dr Keith Wilkinson, John Berryman and Bram Tovey and played in all major contests.

Mark took up directorship of top section Clacton on Sea Co-op Band, which he steered until taking the helm at Haverhill Silver in 2002.

Since then Haverhill Silver has gone from strength to strength and Mark looks forward to the challenge of top section banding once more in 2012.

Test Piece opinions:
First reaction thought Force of Destiny maybe a bit outdated.

However now rehearsals and sectionals are in full swing and there is a realisation that there's much more to the piece than originally thought.
---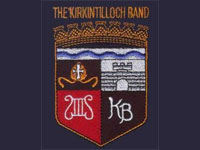 Kirkintilloch Kelvin Brass
Conductor: Charles Keenan
Region: Scotland

Website: www.kirkintilloch-band.com/kkbie.htm

Qualified: Winners (Charles Keenan)

Principal Players:
Principal Cornet: Michael Munro
Solo Euphonium: George Good
Solo Trombone: Chris Pugh
Soprano: Richard Pugh
Flugel: Laura Fitzpatrick
Horn: Rebecca Ritchie
Baritone: Catriona Mitchell
Eb Bass: Adam Wilson
Bb Bass: John Pugh
Percussion: Jaclyn Needham

History:
Kirkintilloch Kelvin Brass was formed in 1994, after it felt that the formation of second full contesting band as part of the Kirkintilloch organisation would be of lasting benefit.

They competed in the Fourth Section at the Scottish Championships for the first time in 1995 and were promoted four years later.

They represented Scotland at the National Finals in Nottingham and again in the Third Section at the Royal Albert Hall in 2000.

There they become National champions under the baton of Raymond Tennant, and have since gone from strength to strength, gaining further promotions and competing in the First Section in 2004 and the Championship Section in 2005 where they will return in 2012.

Conductor:
Charles Keenan started playing the cornet in the St. Laurence's Brass Band in Greenock at the age of 10.

On leaving school in 1972 he entered the Royal Scottish Academy of Music and Drama where he studied trumpet with David James.

In 1974 he was awarded the subject prize for trumpet and after graduating in 1975 he was awarded a post graduate year to further his conducting experience.

Charles commenced his teaching career in 1977 and since then has been involved in conducting, training and developing brass bands as well as introducing many young people to the brass band movement.

He is currently the Instrumental Music Co-ordinator with Inverclyde Council Education Services.

Test Piece opinions:
None given
---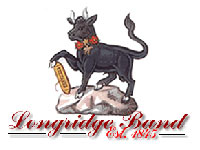 Longridge
Conductor: Mark Peacock
Region: North West

Website: www.longridgeband.com

Qualified: 2nd (Mark Peacock)

Principal Players:
Principal Cornet: Elizabeth Connor
Solo Euphonium: Len Charnock
Solo Trombone: Rob Conlon
Soprano: Simon Morgan
Flugel: Sian Carradus
Horn: Katie Turner
Baritone: Alison Peacock
Eb Bass: Bill Kerfoot
Bb Bass: Andrew Fordham
Percussion: Stuart Peacock

History:
Longridge is a small town approximately six miles east of Preston, and the origins of the band can be traced back to 1845, making it one of the oldest in the country.

A book, 'Longridge Brass Band – From School yard to the Albert Hall' by Peter Vickers is available and covers the history of the band in a light-hearted and enjoyable manner.

One of the most notable aspects of the band is its pride in its heritage and continual involvement in the local community, which many bands have dismissed over the years.

There are still a number of local people playing in the band, with many notching up over 30 years or more of service.

The band has enjoyed many successes over the years including winning the First Sectional National title in 1996, French Open in 1998 and more recently claiming a podium finish at this season's Butlins Mineworkers Championship.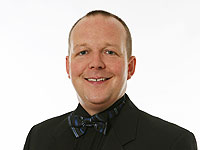 Conductor:
Mark hails from a very large brass banding family and started playing in the local Salvation Army before joining Tyldesley and then Bedford Leigh bands.

Mark studied music at Salford University under David King and subsequently joined Kennedy's Swinton Band on flugel.

He graduated with a first class honours degree, and joined the newly formed Yorkshire Building Society Band before moving to Faireys in 1996 to fulfil a lifelong ambition.

Mark's conducting career began in 2004 with the Pemberton Old Wigan JJB Band, where he enjoyed a great deal of success including becoming National First Section Champions in 2004.

He subsequently moved to Wingates in 2009 and was an adjudicator at the 2010 National Youth Championships at the RNCM and had the pleasure of conducting the Fairey Band at concerts.

He is also MD of the Manchester City Big Band, which combines his love of music with football, and has directed them at many events at the City of Manchester Stadium.

Mark returned to Salford University in 2007 to complete his MA in Music.

Test Piece opinions:
The Force of Destiny may not be as technically demanding as some of the contemporary test pieces that we have to play.

However the piece is not to be underestimated and should sort out the wheat from the chaff.
---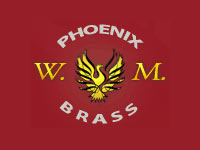 Phoenix West Midlands Brass
Conductor: Trevor Jones
Region: Midlands

Website: www.phoenixwmbrass.co.uk

Qualified: Winners (Trevor Jones)

Principal Players:
Principal Cornet: Lisa Glover
Solo Euphonium: Vicki Southall
Solo Trombone: Geoff Pearson
Soprano: Jo Todd
Flugel: Emma Taylor
Horn: Richard Haines
Baritone: Louise Wilkins
Eb Bass: Colin Graham
Bb Bass: Ben Parkes
Percussion: Dave Jenks

History:
Phoenix were formed in 2000 and rehearse in Gornal, near Dudley in the West Midlands and regularly perform in numerous concerts both domestically and nationally.

The band first gained success by winning the Fourth Section Midland Area title in 2003 and has since progressed through all sections, returning to the First Section in 2011 after one year at Championship level.

The band has won five Midlands regional titles and is the current First Section champion.

They have also enjoyed successes at Rhyl, Leamington, Pontin's and Wychavon over the past few years, whilst Cheltenham will see the band's sixth appearance at the National Finals.

Phoenix has been delighted with the progress they have made in 2011 since they joined forces with MD Trevor Jones in February.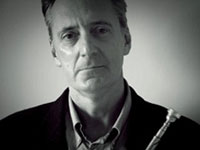 Conductor:
Trevor was born in Dudley and became Principal Trumpet of Dudley Schools Symphony Orchestra and began freelance playing whilst still at school.

After graduating from Birmingham University he became an Associate of The Royal College of Music and a Fellow of Trinity College, London and has held a number of important posts in music education including his current post as Head of Coventry Performing Arts.

Trevor has played with the English Symphony Orchestra, English Philharmonic Orchestra, the Melachrino Orchestra as well as frequent concerto performances and the artistic leadership of the Holborne Brass Ensemble.

Throughout his career he has maintained his links with brass bands and has performed with a number of top bands both in the UK and abroad.

He is regularly invited to Belgium to conduct Brass Band Panta Rhei from Ghent and has supported them in their many contest successes both in Belgium and the UK.

Test Piece opinions:
None given
---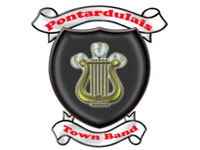 Pontardulais Town
Conductor: Paul Jenkins
Region: Wales

Website: www.pontardulaistownband.com

Qualified: Winners (Paul Jenkins)

Principal Players:
Principal Cornet: Rhysian James
Solo Euphonium: Mathew Jenkins
Solo Trombone: Gareth Halfpenny
Soprano: Gemma Davies
Flugel: Lianne Davies
Horn: Denise Baker
Baritone: Adam George
Eb Bass: Wayne Jenkins
Bb Bass: Nigel Buist
Percussion: Nicola Thomas

History:
The exact date of the formation of the band is unknown but there was a competing band in the town in 1915.

The Pontardulais Town Silver Band was reformed in 1945, and continued to perform under several conductors winning many local contests.

In 1955, the band won the Third Section National title, and repeated the feat the following year in the Second Section.

They also won the CISWO National Third Section championship in 1974 - the first time the trophy had been won by a Welsh Band.

In 1985 saw the first success at the National Eisteddfod of Wales and further victories have come in 1993, 1998 and as Championship winners in 2003.

The band was joint runners up in the 2009 Welsh League, Welsh Regional Champions in 2010. Welsh League, Championship Section runners up 2010 and Area champions 2011.

The band is promoted to Championship status in 2012.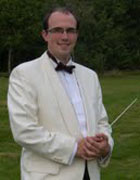 Conductor:
Paul began playing the trombone at the age of 11 with Pontardulais Junior Band and soon rose through the ranks to enter the Senior Band a year later.

He played in all seats in the trombone section, and became solo trombone at the age of 15.

In 2002, he joined BAYV Cory, and was a member of the band that won the British Open Championship. He remained for three years before returning home to the 'Bont'.

Paul has gained wide experience as a soloist, winning the South Wales Solo Champion title on several occasions.

He also competed in the BBC Young Musician of the Year and BBC Radio 2 Young Brass Soloist competitions.

He was awarded the runners up prize in the National Association of Brass Band Conductors competition in 2008 and since leading Pontardulais from 2006, they have achieved promotion to the Championship Section in Wales.

Test Piece opinions:
A great choice for players and listeners but how to put that unique special performance together is the test. All are looking forward to represent Wales once more.
---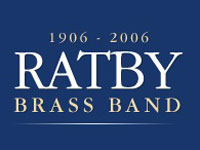 Ratby Co-operative
Conductor: Michael Fowles
Region: Midlands

Website: www.ratbyband.com/about/index.cfm

Qualified: 3rd (Michael Fowles)

Principal Players:
Principal Cornet: Ian Dickman
Solo Euphonium: Rob Hunt
Solo Trombone: Becky Moss
Soprano: Kevin Moxon
Flugel: Guido Damore
Horn: Matthew Taylor
Baritone: Kaye Root
Eb Bass: Laura White
Bb Bass: Stuart Veneables
Percussion: Ellie Wingett

History:
There has been music-making in Ratby for hundreds of years, but in 1906 the musicians of Ratby formed a brass band.

Although Ratby Band's exact origins remain indistinct, the band was not created by a factory or colliery owner or by a Temperance Society, like many others – but more likely by public subscription from Ratby villagers.

In 1978, Ratby famously won the Spring Belle Vue Grand Shield competition, under the leadership of Betty Anderson, enabling them to compete against the best bands in the country at the famous British Open Championships.

The 21st Century has seen much activity on the contest and concert stages for the Ratby Bands.

2006 saw the launch of the Ratby Beginner Band led by Geoff Newman, with 11 brand new learners.

It is believed that this makes the Ratby Co-operative Brass Band, with one hundred years of history, five bands and around 140 musicians, one of the biggest brass band organisations in the world.

More recently the band has made great strides musically under the guidance of MD Michael Fowles.

In 2008 he led the band to it's first championship section victory at the Leicstershire Association contest.

More recently the band gained 3rd place at the Midland Area and a 9th place at the Senior Cup.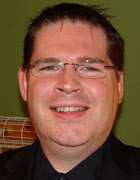 Conductor:
Michael Fowles hails from the rich musical tradition of North Staffordshire.

In addition to being Musical Director of Ratby Band he is Musical Director of Fodens Band and Professional conductor of Co-operative Funeralcare Band.

An honours graduate and former member of staff of the Royal Northern College of Music he is Course Director of the Wessex Band Summer School and regularly directs educational workshops in both Staffordshire and Leicestershire.

His career began with a highly successful tenure at the Point of Ayr Band, winning two Welsh Areas and a Third Prize at the European Championships.

Further success followed at the BT Band and much work with leading bands such as Leyland, Faireys and Tredegar.

Michael has written for both Brass Band World and British Bandsman, given many premiere performances, conducted concerto appearances of eminent soloists, and directed many commercial CDs.

A highlight of his recording career so far is directing the British Bandsman CD of The Year 2010, A World Within - The Music of Andy Scott with Fodens Band.

Recent contest successes include 2 LBBA titles and a Bolsover Inter-County Challenge win with Ratby, and an All England International Masters together with 2 Scottish Open wins with Co-operative Funeralcare.

Test Piece opinions:
The Force of Destiny is a piece the band has enjoyed playing in rehearsals and has played it out at a concert recently.

We think it is a piece that will test the basics and will take a really good performance to win – it most certainly isn't an easy piece to do justice.


---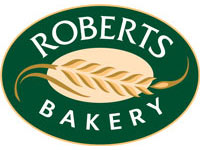 Roberts Bakery
Conductor: Colin Cranson
Region: North West

Website: www.robertsbakeryband.co.uk

Qualified: Winners (Colin Cranson)

Principal Players:
Principal Cornet: Michael Pollitt
Solo Euphonium: Alex Holsgrove
Solo Trombone: Tony Boardman
Soprano: Eddie Hill
Flugel: Sara Oberland
Horn: Matthew Darlington
Baritone: Susannah Ball
Eb Bass: James Darlington
Bb Bass: Andrew Felton
Percussion: David Lewis

History:
Roberts Bakery Band was formed from the Middlewich Town Band after securing sponsorship from the Northwich based Roberts Bakery in 1980.

Conductor Colin Cranson took on the conducting duties 40 year ago with the band languishing in the Fourth Section.

Since then they have enjoyed immense success, competing in the Championship Section on several occasions, coming runner up at the 1982 Grand Shield and more recently winning the First Section North West Area title in 2008 and 2011.

The band completed a new CD in July, titled 'Victory' in celebration of this year's Area contest success and a compilation CD 'The Best of The Roberts Bakery Band'.

The band reputation as a progressive concert performer has seen them perform to critical acclaim both at home and abroad and the band has taken part in the famous Blasmusikfestival in Schlema, Germany on numerous occasions.

They return from their latest appearance at the Festival just six days before the National Finals.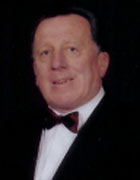 Conductor:
Colin Cranson hails from County Durham. Born into a musical family with firm roots in the Salvation Army, he began playing the euphonium aged 14.

He became principal euphonium with Blackhall Colliery Band at the age of 19 and in 1968 was invited to join Foden's Band and relocated to Sandbach in South Cheshire.

Colin filled the position of principal euphonium with distinction for 9 years, before spending two years as Bandmaster.

This year Colin celebrates his 40th year conducting the Roberts Bakery Band, a record almost unheard of in the brass band movement.

He is also the President of Lions Youth Brass and is always eager to have young musicians in the band and help develop their musical ability to the next level.

Test Piece opinions:
Everything from – 'It's a great piece but a ridiculous flugel part', to, 'I think it's the best piece I've ever played. I love it so much, it's amazing'
---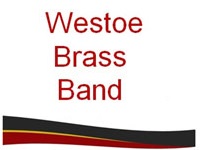 Westoe Brass
Conductor: Jason Smith
Region: North of England

Website: www.westoeband.co.uk

Qualified: 2nd (Jason Smith)

Principal Players:
Principal Cornet: Tom Cooke
Solo Euphonium: Steven Kyle
Solo Trombone: Stuart Grey
Soprano: Callum Harrison
Flugel: Stephen Goddard
Horn: David Hall
Baritone: Claire Harding
Eb Bass: Colin Harding
Bb Bass: Eric Forster
Percussion: Matthew Hunt

History:
Westoe has a very chequered history and an existence in some form or other for over 125 years, although the current band is celebrating its 100th anniversary this year.

The band is best known as operating under the banner of Harton Coal Company of South Shields, and has enjoyed as well as endured periods of success as well as fallow times over the years.

The 1950s saw the band in the doldrums but, in the mid 1960s, they revived and maintained a consistent standard until the miners' strike of 1984/5.

Known as Harton & Westoe Colliery Band, a title adopted when both collieries merged in 1958, the name continued until the Westoe Colliery was shut in 1993.

The band was faced with the task of finding new rehearsal facilities and financial support.

Thankfully, South Tyneside Health Care Trust with whom the band maintains a 'healthy' relationship now provides support. In return, the band performs for hospital events including fetes, fashion shows, church services and patient welfare, and is a popular musical combination within the local community.

Conductor:
No biographical details given by the band.

Test Piece opinions:
After a very short summer break, the band is starting to get to grips with the test piece.

The band is enjoying playing it (even though we had hoped for something a bit more modern). Our last three set pieces have been Frank Wright overtures now.
---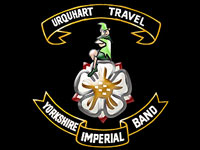 Yorkshire Imperial Urquhart Travel
Conductor: Dave Nesbitt
Region: Yorkshire

Website: www.yorkshireimps.co.uk

Qualified: 2nd (Dave Nesbitt)

Principal Players:
Principal Cornet: Alan Fowler
Solo Euphonium: Adrian Nurney
Solo Trombone: Richard Taylor
Soprano: Richard Hanson
Flugel: Amy Shepherd
Horn: Jessica Martin
Baritone: Darren Sunderland
Eb Bass: Ian Woofinden
Bb Bass: Neil Stott
Percussion: John Turnbull

History:
The 'Imps is undoubtedly one of the most famous brass bands in the world.

Originally formed in the 1930's as The Yorkshire Copper Works Band at Stourton near Leeds, an industrial merger in 1958 created Yorkshire Imperial – hence the famous nickname.

More recently the band has benefited from sponsorship from David Urquhart (Travel) Ltd.

The band has represented Yorkshire 20 times at the National Finals and has been placed in the top six on no less than 15 occasions.

Their success in the Yorkshire Area Championship Section includes 24 podium places, including 9 wins.

The band was National Champions in 1978 and has won the British Open on three occasions as well as Brass in Concert and the First Section National title in 2005.

In the past year the band have been placed second at the Yorkshire Area, Butlins Mineworkers Championship and Senior Cup.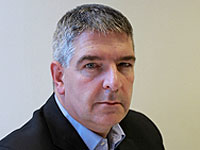 Conductor:
David Nesbitt has a wealth of experience both as a player and conductor.

As a bass player with Black Dyke, Grimethorpe, YBS and CWS Glasgow, he has won every major title in the brass band world.

As a professional tuba player for nearly 20 years he has regularly played with orchestras such as the English National, Liverpool Philharmonic, Opera North, Northern Sinfonia and Scottish Ballet. He has toured with stars such as Lesley Garrett, Pavarotti, Evelyn Glennie and Kerry Ellis.

David has increasingly enjoyed success as a conductor, including prizes in all sections.

He directed the Stocksbridge Band to the Yorkshire First Section title and Senior Cup whilst with Yorkshire Imperial (DUT) Band he has been closely involved with the rebuilding of the band.

This has been instrumental in their successful qualification for the finals at Cheltenham and their reappearance at the Grand Shield contest for 2012.

Test Piece opinions:
The MD states: "The choice of Force of Destiny is an exciting one - so many famous recordings and so many differing interpretations.

Having played the overture with both bands and orchestras it's proving a interesting challenge and one which I fell will prove to be engaging for all bands and conductors alike."