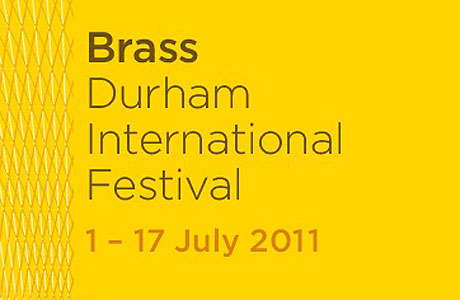 Brass: Durham International Festival will be taking place across County Durham between 1st-17th July, when the region will be welcoming hundreds of talented performers from countries including France, Germany, Italy, Norway, Romania, and USA.

Award winning

The award-winning festival integrates brass, folk, opera, dance and spectacular outdoor theatre - putting on events across County Durham from Durham City to Spennymoor and from Chester-le-Street to Bishop Auckland (over 24 locations in total).

The party atmosphere will grace locations county-wide from concert halls to museums and from schools to street corners; nowhere will escape the grasps of BRASS with the festival hub being hosted at the Gala Theatre, Durham.

Brass band interest

And there is sure to be plenty to interest brass band loves too, with performances from the Fairey (Geneva) Band, Eminence Brass and the players of the Durham County Youth Brass Band and international songwriter and performer Kathryn Tickell linking up with Trimdon Concert Band.

Brighouse & Rastrick will be teaming up with the immensely successful folk group The Unthanks, whilst NASUWT Riverside will be in collaboration with the renowned InterOpera group.

There is something a bit different on offer for sure with the Soul Rebels Brass Band and of course with Norwegian visitors Stavanger under the baton of Allan Withington.

1 day and 130 times

All this and there is a 1 day conductor's course led by Allan in Durham whilst the streets of the city will echo to all things brass under the innovative 'Streets of Brass' event.

There is even a group who have extended the famous version of the 'Floral Dance' by Brighouse to 130 times its original length...

And for the traditionalists there is the Durham BBA Entertainment Contest on the 17th July too.

Thick and fast

The entertainment comes thick and fast – so why not egt along and find out for yourself.

Further details can be found at: www.brassfestival.co.uk for all of your festival needs - whether it's for the latest band news, venue details or how you can buy tickets.

If festival goers would prefer to buy tickets in person, then they can drop into the festival's hub at the Gala Theatre, Durham (Millennium Place, Durham, DH1 1WA) or by calling 0191 332 4041.
---
1st JULY
Winter North Atlantic

Featuring folk songstress Emily Portman
Durham Town Hall
7.30pm

Winter North Atlantic (WNA) joins forces with some of the Northeast's leading brass musicians in a collaboration drawing on traditional and contemporary influences.

Tickets: £7.50

Heart of the City Opening

Durham City Market Place
from 11.30am

Join the celebrations with a taste of Streets of BRASS

Tickets: Free

2nd JULY onwards
BRASS 2011 – In your community, at your door

BRASS hits the pavement, beginning its most sensational community and schools tour to date.

Acts include Brass Afrik, Brass Jaw, You Tube, Beat n' Blow, Magicaboola, Hade Edge Band, Le Zikabilo, La Clique sur la Mer and Oompah Brass.

Dates and venues: www.brassfestival.co.uk

2nd & 3rd JULY
Gala Manoeuvres
2nd July: 11.30am and 2.30pm
3rd July: 1.30pm

A new digital artwork by artist, Tim Brennan, inspired by multi-generational memories of Durham Miners' Gala.

The artwork will take the form of a downloadable mobile phone 'app'.

To get involved, please go to www.brassfestival.co.uk.

Maximum 15 places per performance.

Tickets: Free
From the Gala Theatre, Durham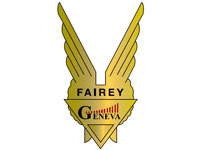 3rd JULY
Fairey (Geneva) Band
Durham Town Hall
7.30pm
Tickets: £12, £10

7th JULY
Eminence Brass
St. Brandon's Church, Brancepeth, 7.30pm

Richard Marshall (cornet), Philip Cobb (trumpet / cornet), Owen Farr (tenor horn) and David Childs (euphonium) perform in the glorious setting of St. Brandon's Church.

Tickets: £10, £9
Box Office: 01388 602 610

8th JULY
Eminence Brass with Durham Music Service
Bishop Auckland Town Hall
7.30pm

Eminence Brass will lead the County Brass Band and a group of County Durham's advanced instrumentalists.

Tickets: £10.00, £9.00
Town Hall box office: 01388 602 610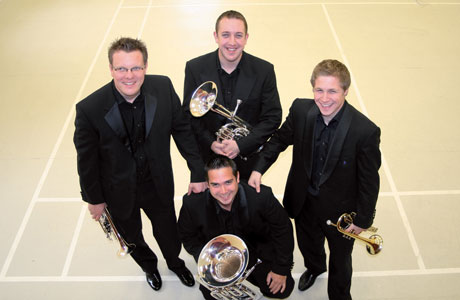 Eminence Brass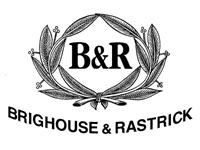 The Unthanks with Brighouse and Rastrick Brass Band
Durham Cathedral
7.30pm

The Unthanks and Brighouse and Rastrick Band present new pieces and arrangements of traditional material for folk and brass.

Cost: A (Centre Nave): £18, £16; B (Font) £16, £14

The Big Chris Barber Band
Gala Theatre, Durham
7.30pm

Tickets: £18.50, £17
Late and Live

DLI Museum and Durham Art Gallery
from 6.00pm

A new summer exhibition, Breathtaking, revealing a new wave in British glass blowing.

Marvel at Kate Williams' amazing glass trombone, played on the evening alongside a host of other contemporary brass sounds. Tickets: free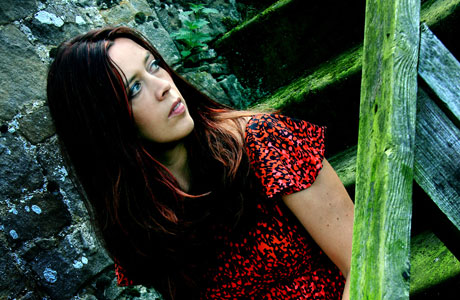 Kathryn Tickell

9th JULY
Durham Miners' Gala
Kathryn Tickell, Trimdon Concert Band and Durham Miners' Gala
from 9.00am

Kathryn Tickell, an exponent of Northumbrian pipes, has written a new piece of music for Trimdon to perform at the historic Durham Miners' Gala.

Also see the banners and traditional brass bands marching through Durham's streets to the Old Racecourse, as well as a programme of exciting international brass music in the afternoon featuring Magicaboola, Ompah Brass and Beat n' Blow.

Tickets: Free

9th & 16th JULY
Jam Jah 'After Party'
Allington House, Durham
from 8.00pm

Expect the unexpected!

Tickets: £4

10th JULY
Bridging The Gap - One Small Step
One More Step
Apollo Pavilion, Peterlee
from 5.30pm

An intriguing site-specific response to artist Victor Pasmore's Apollo Pavilion by one of the region's most influential choreographers, Dora Frankel.

Collaborating with Frankel on this synthesis of visual art, sound and dance are innovative composer, Peter Coyte, and artist Sam Goodlet.

One Small Step and One More Step forms the centrepiece to Bridging the Gap, an evening of performances, music and events showcasing works developed during a series of workshops with community and local young people. www.apollopavilion.info

Tickets: Free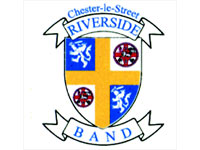 11th & 14th JULY
InterOpera with NASUWT Riverside Band present 'Riverside plays Opera'
Guest conductor: Alistair Dawes

Empire Theatre, Consett, 11 July, 7.30pm

The Bowes Museum
Barnard Castle, 14 July, 7.30pm

A glorious marriage of classical musicians, world-class opera singers and brass instrumentalists with international soloists, Penelope Randall-Davis (soprano) and Roderick Earle (baritone), accompanied by local community voices and brass bands.

The collaboration opens with the new commission, Festival Fanfare by Will Todd.

Empire Theatre tickets: £12, £10 Box office: 01207 218 171

Bowes Museum tickets: £15, £12

The Bowes Museum is offering an advanced booked, pre-show dinner for £10,

12th JULY
Jan Garbarek and The Hilliard Ensemble Durham Cathedral
7.30pm

Running time approx. 70 minutes with no interval.

Music taken from the artists' third album, Officium Novum, based on Armenian music and the adaptations of Komitas Vardapet.

Tickets: Centre Nave - £29.50, £27.50; B (Font) - £27.50; C (Transept) - £27.50 (concessions)

12th & 14th JULY
Xarxa Teatre
Spennymoor Town Centre and Jubilee Park
12th July, from 8.30pm
Chester-le-Street Town Centre and Civic Heart, 14 July, 8.30pm

Xarxa Teatre combines elements of street theatre with Spanish Fiesta.

The show, Les Rates Mortes (The Dead Rats), takes its macabre title from the satiric work of the Belgian painter, James Ensor.

Xarxa will be joined by local brass players in Chester-le-Street, Durham Miners' Association Band and, in Spennymoor, by Spennymoor Town Band.

Both evenings start with BRASS street bands.

Tickets: Free

13th JULY
The Soul Rebels Brass Band with Durham Music Service
Gala Theatre, Durham
7.30pm

Showcasing the culmination of a three-day BRASS residency by Soul Rebels.

The County Big Band, Little Big Band and Teesdale Soul Band will join Soul Rebels.

Tickets: £10, £9



Stavanger Brass

14th JULY
Stavanger Brass Band
Musical Director: Allan Withington
Durham Cathedral
7.00pm

Stavanger Band from Norway brings an exploration of the history of the simple hymn in a concert themed Bach and Beyond.

Using special choreography, the band will take listeners on a musical journey from birth to death and rebirth.

Tickets: A (Centre Nave) - £14, £12; B (Font) - £12, £10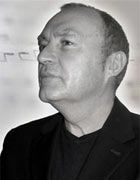 15th JULY
One-day Conductors' Course
Hosted by Allan Withington and Stavanger Band
Gala Theatre, Durham
from 10.00am

A rare opportunity for aspiring and working brass band conductors in the UK to learn from the six times National Champion MD, Allan Withington.

The aim is to give delegates an awareness of, and an improvement in, basic conducting skills, as well as to develop in each delegate a noticeable change or improvement in the band's playing.

Tickets: £35

35 (delegates receive 25% discount on Stavanger's 14 July Cathedral Concert)
From Gala Durham box office: 0191 332 4041

Book online at: www.galadurham.co.uk

15th JULY
The Jive Aces
Gala Theatre, Durham
7.30pm

The Jive Aces deliver a cracking, high-energy live show of the hottest music.

Tickets: £12, £10

15th – 16th JULY
Le Snob et Ulik Glisssssssssendo

15 July: Morrison's car park, Barnard Castle, 6.00pm and 8.45pm 16 July: Millennium Place, Durham City, 4.00pm and 8.00pm

The magical journey of fantasy and fire as nine Le Snob characters ignore the laws of gravity to glide between ever-changing fire-lit pathways.

Unique brass instruments and monastic vocals accompany the players.

Tickets: Free

15th – 17th JULY
Streets of BRASS
Durham City
from 10.00am

15 JULY, from 4.00pm, 16 July, from 10.00am, 17 July, from 11.30am

Bands from three continents play in the City.

Tickets: Free

15th – 17th JULY
Brass: Digital Music Trail
Durham City

DCA and Mimosa Wireless brings you an experimental and innovative way to experience an exclusive new track, Snowin, 2011, by Beat 'n Blow, via your mobile 'phone.

Every musical instrument of the previously unreleased track has been separated out to distinct layers and encrypted by a Q - R code at Streets of BRASS performance sites.

For a step-by-step guide on how to participate in the digital music trail, visit: www.brassfestival.co.uk

16th JULY
The Stars from The Commitments
Gala Theatre, Durham
7.30pm

Kenneth McCluskey and Dick Massey from the 1991 hit film perform live on-stage with their fellow Commitments to celebrate the 20th anniversary of the original film.

Tickets: £18

Brass Trax!
Millennium Place
9.00pm – 10.30pm

Composer, John Kefla Kerr and The Sage Gateshead's Tom Robinson have created a new piece of music featuring brass instruments, brought to life in a newly commissioned animation created by Frankland Prison inmates and animator, Sheryl Jenkins.

17th JULY
Pan.Optikum

Durham City Centre and Palace Green, from 8.00pm with Pan.Optikum finale on Palace Green beginning at approx. 9.30pm

Pan.Optikum will work with Reg Vardy, Aycliffe and Brancepeth, Bearpark and Esh, and Craghead Colliery Bands using a sophisticated multi-media production.

From several locations around the city, the performance will proceed to the Palace Green for a spectacular set piece finale, using large-scale projection, purpose-built theatrical machines and intense fireworks.

TICKETS: Limited numbers - £6, £3

BRASS giveaway: £4, £2 before 11 July.

17th JULY
DCBBA Entertainment Contest
DLI Museum Grounds and Durham Art Gallery, 10.30am

Picnic in the grounds of the DLI and enjoy the cream of the Northeast's brass bands performing a 20-minute own-choice programme, including a march and a stand-up solo.

Tickets: Free

19th JUNE – 7th AUGUST
DLI Museum Open-air Concerts
From 2.00pm on 19th June; 26th June; 3rd July; 24th July; 31st July; 7th August

Bring chairs and a picnic, or enjoy food from the DLI cafe of the DLI museum and Durham Art Gallery. www.durham.gov.uk/dli

Tickets: Free

Scanner - Floral Derrangement
Kingsgate Bridge, Durham

Sound artist, Scanner, has stretched and rearranged Brighouse and Rastrick's The Floral Dance to 130 times its length, creating an epic new work that will play out across the city and with which Festival guests can interact.
www.soundandmusic.org

Unless stated otherwise, all BRASS tickets can be bought from the box office of the Gala Theatre, Durham.