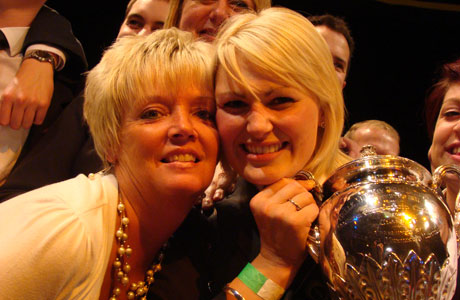 Smile please - the girls of Marsden show off their pearly whites...

Nineteen out of the twenty bands found Peter Graham's 'Prisms' an immensely difficult work to overcome in the Senior Cup.

And at the end of a disappointing contest, it was a real surprise only one competitor comprehensively managed to perform it without major mishap or mayhem.

Clear margin

Marsden Silver won by such a clear margin that Derek Broadbent and David Roberts were given one of the easiest adjudication tasks of their careers in picking a victor – and one of the hardest picking three others from a scrum of mediocrity to join them in the Grand Shield next year.

This is a level of competition notionally two steps away from the British Open.

With the exception of Marsden, Chairman Mao's Long March army were closer to getting to Birmingham than the rest of them.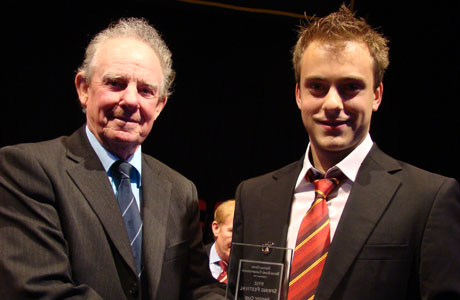 Best Instrumentalist again - Glen Van Looy of Beaumaris
Astute observation

David Robert's astute observations before the announcement of the results confirmed the fact.

He congratulated the winners wholeheartedly – the rest were left in no doubt what the men in the box thought about their efforts.

Fine job

Derek Broadbent later told 4BR just how disappointed they had been with the overall standard of playing they had heard throughout the day. You could not disagree in any way.

Both did a fine job in separating the qualification chaff from the chaff.

The single grain of high quality wheat coming from the Pontins champions under the direction of Glyn Williams.

Puzzle

How on earth so many third tier 'Championship' bands found themselves in such difficulties was a puzzle. David called them 'error strewn'. He was being kind.

Amended in 1988, the ternary structure of 'Prisms' was familiar and transparent - the technical aspects testing but not overly so.

The piece offered opportunities for conductors to shape the melodic lines, colour the textures and balance the dynamics to allow competent soloists and solid ensembles to shine.

The majority made a pig's ear of it.

Consistency

Consistency of execution was the key – and consistency was lacking so often throughout the day.

Good opening intentions were soon undermined by nerves (the number of horn players who struggled was amazing), poor choices of tempi, lack of ensemble balance (the acoustic was not to blame) and a desire to invent a new level of extra loud dynamic.

Open potential

It wasn't until Marsden took to the stage drawn number 8, that the contest heard a performance of true 'Open' potential.

It came courtesy of an intelligent musical reading full of control – from tempos and dynamics to ensemble balance and solid solo lines.

They won by a margin and a half to claim the Senior Cup for the second time in three years.

It was impressive playing – underpinned by a musically coherent appreciation of the score by the MD: Nothing overdone, overcooked or overplayed - just quality execution from a band that on this evidence has the potential to take the next step towards the British Open too.



The winning MD - Glyn Williams with his Cup!

Some way behind

Some way behind Marsden came the rest – headed by a persuasive, but somewhat flawed rendition from Yorkshire Imperial Urquhart Travel.

David Nesbitt opted for colour and excitement - a 'Prisms' of the brightest light at times. It wasn't without its uncertain moments, but the focus was maintained to ensure promotion was clinched.

Contribution

Seindorf Beaumaris claimed promotion for the second year in a row thanks in no small part to the contribution of euphonium star, Glen Van Looy (or Glen ap Llooy as he's now called in North Wales), who also bagged his second successive 'Best Instrumentalist' award in the process.

The band left Blackpool delighted that they are now just one step away from joining their trio of compatriots at the Open thanks to a well-managed account under Gwyn Evans, but also realising that they didn't play anywhere near to their recent form in getting there.

Not to form

Aveley & Newham didn't play to form either – although that was a good thing as they put behind them recent contesting miseries to claim the final qualification place under Nigel Taken.

Musically coherent and with solid solo lines a feature, it was a performance whose consistency of execution gave it the edge over more excitable rivals.

Behind the top four and the judges certainly had their work cut out.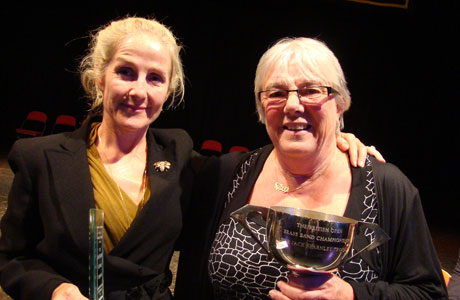 Back to the Grand Shield for runners up Yorkshire Imps

Tad unlucky

Friary Guildford may consider themselves a tad unlucky coming fifth after producing a committed performance that found itself in immediate comparison to Marsden who followed them on stage, whilst a disciplined account from Steve Sykes and Bo'ness & Carriden as the final band of the day, claimed a deserved top six finish.

Cluster

Behind these came a cluster of 'error strewn' performances that had the potential, if not the execution, to have come any higher than they did.

A bit of a mixed bag from Co-operative Crewe earned seventh, whilst Derwent's powerful approach could have just benefited from a touch more reserve if it was to have ended higher than eighth.

Persuasive

Ratby's persuasive account full of flowing energy and vibrancy found favour with many in the hall, but not so much in the box to end in ninth, whilst Unison Kinneil claimed tenth with a performance that didn't quite fulfil its early potential.

Richard Ward claimed the sibling bragging rights with Zone One beating brother John with Fishburn, to come eleventh – although both will have left Blackpool disappointed.

The Londoners were exciting and purposeful - although scrappy in a 'Marmite' account of individuality from the MD. Lots loved it – but the two in the box two didn't.

The North Easterners in contrast started cautiously and never quite got into their stride.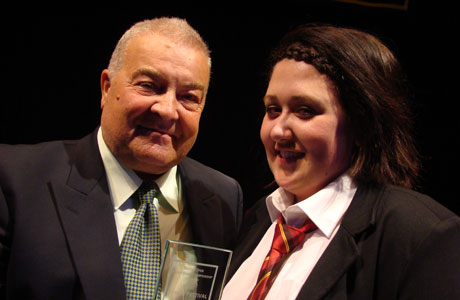 Form band - Beaumaris claim third

Moments

The Lancastrian duo of Ashton-under-Lyne and Blackburn & Darwen both had their moments in performances that were too variable in consistency to have ended any higher than they eventually did, whilst the Irish challenge of Laganvale (Metal Technology) lost its focus as stamina waned.

NASUWT Riverside will be relieved that they tip toed around the edge of the relegation trap door, with a bravura performance that was a touch too bold for the liking of the judges from the early number 2 draw to end in 16th.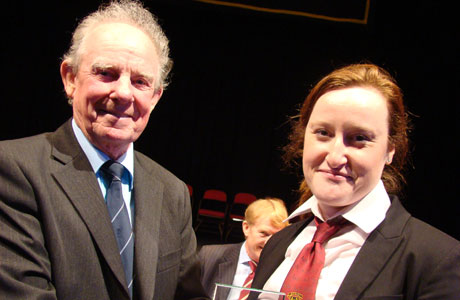 Back on form for Aveley & Newham in fourth

Not so fortunate

Not so fortunate was EYMS, after Alan Morrison opted for a measured account that found approval with many in the hall, but did contain some noticeable lapses that off the early number 4 draw consigned it to the drop.

Sovereign Brass meanwhile delivered a decent enough marker off the number 1 draw which fell away in the judges opinion as the day wore on, whilst Burry Port's cautious approach took a little too long to really catch fire.

Understandably, Powerfuel Hatfield Colliery under Billy Rushworth struggled – but with mitigating circumstances meaning that they only had three hastily arranged rehearsals together, they gave it their best shot.

Clear victory

A clear victory then for Marsden – as clear as they come in fact from a band with the potential and ambition to make it all the way to the British Open.

The other qualifiers left Blackpool with plenty of promotion dents and bruises to mend if they are to realistically challenge in the Grand Shield places next year.

The rest headed home with a sharp reminder not to under estimate next year's test piece after having their collective backsides well and truly slapped.

Malcolm Wood