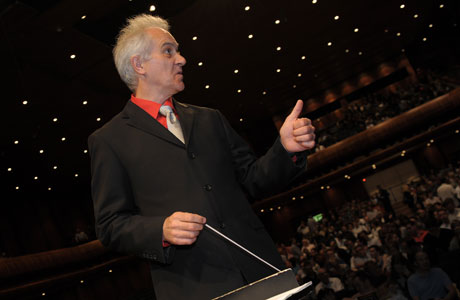 A musical thumbs up from James Gourlay

More great images from Ian Clowes of Goldy Solutions can be found at:
www.pbase.com/troonly/2011_ebbc

The age of musical cynicism may have ended in Montreux.

From Black Dyke's choice of 'Connotations' in 1978 to the bespoke leviathans of 'Music of the Spheres', 'Journey to the Centre of the Earth', 'The Promised Land' and 'Titan's Progress', the own choice selections of the very best bands have at times been rooted in a cynical show of technical strength rather than musical beauty.

Change

However, that may now have begun to change; Cory, Manger, Tredegar and Treize Etoiles – the bands that topped the own choice section of the contest - all opted for contemporary works of musical significance rather than pure technical brilliance.

That said, Cory did produce a rendition of 'From Ancient Times' so ferocious in its brilliance that it left scorch marks on the stage, but there was much more to their rendition of Jan Van der Roost's superb 2009 European set work than faultless technical construction.

Thunderous

As the last thunderous chord rang out, the hall rose as one to acclaim a performance of genuinely rare musical stature.

Meanwhile, both Manger and Tredegar took very brave options of commissioning new works from composers not usually on the traditionalist's wish list.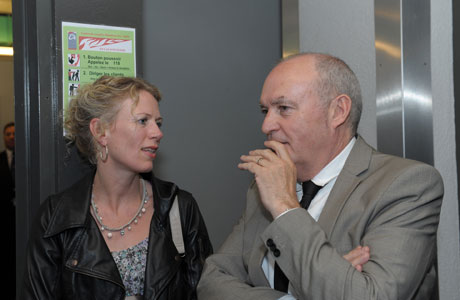 Looking for something else - Allan Withington whispers to his lovely wife

Superb outing

The Norwegian's had the benefit of testing the waters on Torstein Aagaard- Nilsen's sensuous 'Old Licks Bluesed Up' before the event – and gave it a superb outing at their National Championships in Bergen in February.

There it received a standing ovation: Here it very nearly saw the whole hall on its feet too.

Cat out of the bag

Tredegar however, really let the cat out of the bag with Gavin Higgins' 'Destroy, Trample, as Swiftly as She', a work that inhabited the darker recesses of the musical mind.

Thanks to Frank Renton's excellent explanatory introduction (which to be fair he gave to all bands) – and to which he added the codicil; 'You have been warned', the work inspired by the writings of the Marquis de Sade was delivered to a knowledgeable audience who knew only too clearly that they had heard ensemble playing of the highest class.

It was the 'wow!' work of the entire contest weekend.

Contrast

In contrast, Treize Etoiles opted for the lighter delicacies of Kenneth Downie's 'Concerto for Brass Band' – a choice that finally revealed the work in all its tastefully crafted glory.

What a wasteful decision it was to gut it of its short 'Scherzo' at the Albert Hall a few years back. It was in every way as brave a choice as that of Tredegar or Manger.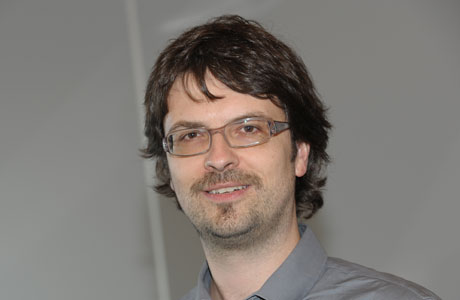 Vertex man - Composer Stephan Hodel

New found approach

Elsewhere other own choice selections echoed the new found musical approach

Engrossing

Fairey (Geneva) at last performed like the band we knew they were on Simon Dobson's bold and engrossing, 'A Symphony of Colours', whilst Schoonhoven opted for 'Music of the Spheres' delivered with a subtle air of the mysteries of the heavens rather than one filled with the exhaust gases of a Saturn rocket.

The impressive Noord-Limburgse opted for a lyrical rendition of 'Montage' that was as musically impressive in its breadth (despite a lethargic final arrow landing) as any played all weekend.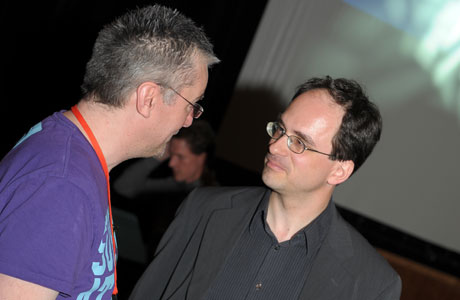 Waespish thoughts from the top section composer...

Musical signals

Lyngby, Windcorp and Kingdom (rather forced by circumstance to play 'Titan's Progress') also delivered performances that emphasised the musical signals rather than the technical bumper stickers in each of their choices.

24 hours earlier, the bands tackled the immensely impressive 'Audivi Media Nocte' by Oliver Waespi, a test piece that will surely find its way into the mainstream of own choice selections at this contest in years to come.

Wonderfully inventive

Whether or not it will find its way into the own choice or test piece selections for contests below this level is a mute point – only the very best could hope to play it and play it well: It is wonderfully inventive, demanding and down right hard as ship building rivets.

There were some superb performances of it on the weekend – from the powerhouse renditions of Tredegar and Cory to the more subtly delivered renditions of Manger, Limburgse and Schoonhoven.

Contest winning music

And those differing musical approaches over both days all made for a rather refreshing, and dare one repeat it – a less cynical approach to the business of making contest winning music.

Let's hope it continues for years to come.

Iwan Fox