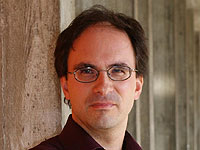 Oliver Waespi

4BR interview with the composer: www.4barsrest.com/news/detail.asp

Born in 1971 in Zurich, Oliver Waespi studied composition and conducting at the Musikhochschule Zurich and pursued his studies at the Royal Academy of Music in London.
His tutors included Simon Bainbridge, Gerald Bennett, Sylvia Caduff, Peter Maxwell Davies, Brian Elias, Klaus Huber, Andreas Nick and Alfred Reed.

His music has been performed in many European countries and around the world from Australia and China to the USA.
Performers of his music include world-renowned symphony orchestras and chamber ensembles, soloists, choirs and many illustrious wind ensembles and brass bands.
Recently, Waespi's music was performed by the Kymi Sinfonietta with Petri Kumela and Auli Kontinen, the Ensemble TaG, the Neues Zürcher Orchester, the BBC Philharmonic Orchestra, the Brodsky Quartet, the BBC-Singers, the Berne Chamber Orchestra, the Iasi Philharmonic, the Südwestdeutsche Philharmonie Konstanz with Olivier Darbellay.
His music has also been performed by the Swiss Brass Consort, the YBS Band, both the Stadtmusik and the Brass Band Bürgermusik Luzern, the BBO, the Sinfonisches Blasorchester Bern or the Osaka Municipal Symphonic Band.

Oliver Waespi maintains a wide and diversified interest in music.

Besides composing, he is active as a clinician and teaches at the Hochschule der Künste Bern.
He awarded a fellowship in London sponsored by the Landis and Gyr Cultural Foundation in Zug in 2005/2006 and earned a prize at the 2009 Uuno Klami-Composing Competition in Finland.

For further information on Oliver Waespi, please visit: www.beriato.com/music/en/default.asp
---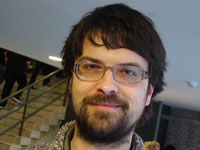 Stephan Hodel

4BR interview with the composer: www.4barsrest.com/news/detail.asp

Swiss composer/arranger Stephan Hodel is a graduate of the Royal College of Music where he completed his postgraduate studies with distinction in composition under Joseph Horovitz) and composition for screen under Howard Davidson.
In 2006 he was awarded the Cobbett and Hurlstone Prize. He has also studied jazz composition and arranging at Berklee College of Music in Boston and holds degrees in conducting and music education from Musikhochschule Luzern.

Stephan is a versatile composer. He likes adapting different idioms though he has a distinctive style of his own. He has written for ensembles of various kinds, from big band to symphony orchestra.

He has also written for films/commercials, rock music productions and has composed music for children.

Recent teaching activities include a jazz workshop at Morley College in Waterloo and teaching A-level music at Kantonsschule Alpenquai Luzern.
In theatre he worked with the London Bubble Theatre Company and also held the position of MD for the production of 'Sugar - some like it hot!' at the Luzerner Theater.

Stephan is currently touring as piano and accordion player with the Swiss band Dada Ante Portas.
Besides club concerts and open airs the band will play two already sold out nights at the KKL Luzern in November supported by musicians of the 21st Century Orchestra.

For further information on Stephan Hodel, please visit: www.stephanhodel.com/index.php