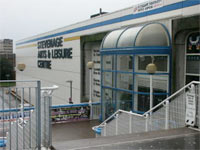 Sunday 20th March
Adjudicator: Denis Wilby

Test Piece: Paganini Variations (Philip Wilby)

Draw: 1.30pm
Commences: After Fourth Section results
---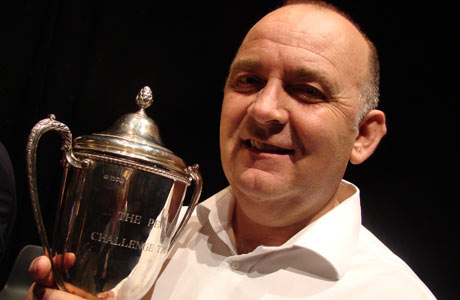 2010 champions - Redbridge

Redbridge reign supreme at Stevenage it seems – and to be fair they have been good value for their domination over the past decade.

So, can any of the 11 rivals initiate a coup d'etat and knock them off their perch on Sunday afternoon?

It would seem unlikely despite the fact that they have been unable to translate that domestic domination into something of note at the Albert Hall.

Midfield finishes

Last year Redbridge and Aveley & Newham (the fourth time in six years that the pair have gained qualification) made the short trip to Kensington to end 12th and 17th – the fifth year in a row that the qualifying duo has only managed midfield finishes.

It seems the Albert Hall is not a happy hunting ground, and whilst it is more understandable that there is no British Open contender (getting to Birmingham requires a large slice of luck as well as a cracking performance at Blackpool), just one top 10 place since 2001 against the varied opposition at the finals is a poor return in anyone's book.

Pushed harder

Perhaps the reigning champion needs to be pushed harder here then, as they have been pretty comfortable victors on more than a couple of occasions in the past few years.

2010 was a case in point (although it was still a classy winning performance), although that victory still couldn't be translated into a breakthrough season at other major events – with a mix of hard luck and poor form seeing them provide inconsistent end results from the Grand Shield to Brass in Concert.

Butlins once again showed the tantalising promise, which if repeated here should be more than enough to claim another crack at the big prize at the Albert Hall - most probably as a five in a row winner.

Join them?

As for who will possibly join them by catching Denis Wilby's (no relation to the composer) ear?

Aveley & Newham should start out as favourites once more, despite pretty average returns at the Masters, Senior Cup and Yeovil early this season.

They have been rebuilding over the past couple of years and whilst not quite the finished article, they did put one over their rivals at the Albert Hall.

Fancy

Wantage Silver will surely fancy their chances after claiming a podium place 12 months ago and going on to post a solid midfield finish at the Senior Trophy.

They also won at Folkestone but failed to sparkle at Yeovil at the start of the season.

New name

If there is to be a new name on the Regional trophy then it could well come from Zone One Brass.

They were a little unfortunate they didn't make it to Kensington last year and went on to show their abilities by claiming a top six finish at the Masters and came runner up at the Senior Trophy.

They were just a touch undercooked at Butlins earlier this season, but the potential is there, if they have been able to put in the concentrated practice required to master Wilby's iconic work.

Confident

One band that will surely come full of confidence will be Friary Guildford after they claimed the First Section National title in Harrogate.

Chris King and his band delivered a highly polished winning performance there - one that was built on the foundations of an earlier top six finish at the Senior Trophy.

10th place at Pontins and 8th place at Yeovil still shows they have some way to go to really be considered potential qualifiers, but you never know.

Up the ante

Norfolk Brass delivered a confident performance last year in claiming 5th as they returned to the top section for the first time since 2001.

However, they know they will have to up their form from a lowly 15th at Pontins if they are to challenge for a possible podium spot this weekend.

Consistent

KM Medway meanwhile will be keen to produce another consistent performance after claiming their third consecutive top six finish under Melvin White.

Sandhurst Silver will hope to build on an encouraging performance at the Wessex contest late last season where they came 2nd behind recently crowned West of England champions Woodfalls.

Peter Bassano swaps his adjudication hat for that of a competing MD with Clacton on Sea Co-operative as they seek to push for a top six place after falling from 4th in 2009 to 9th last year.

Rapid progress

Meanwhile, Regent Brass has been making rapid progress under the baton of Alan Duguid, who later this year heads to the European Conductor's Competition in Montreux.

They ended up 13th at Harrogate, so are sure to know they are making a substantive step up in class.

Relegation threats

Finally, two bands that need to post decent returns to fend off any potential relegation threats.

City of Cambridge, who produced a solid performance last year in coming 8th, and Milton Keynes (MK) Brass who were 12th will need to work hard if they are not to lose their top section status.
---
As for a winner?

If they play to form then it is hard to see Redbridge being beaten – they have the ability to put clear blue contesting water between themselves and their rivals on their day.

Zone One though could well push them hard if they have been able to put in the detailed practice required on this piece, whilst Aveley & Newham and Wantage will be snapping at their heels if anything should go wrong.

Friary Guildford and KM Medway should make it into the top six, with our dark horse of Norfolk Brass lurking on their shoulders.

4BR Prediction:

1. Redbridge
2. Zone One
3 . Aveley & Newham
4. Wantage
5. Friary Guildford
6. KM Medway

Dark Horse: Norfolk Brass
---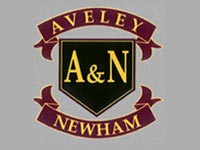 Aveley & Newham
Conductor: Nigel Taken
4BR Ranking: 57

Last 15 Years:
2010: 2nd (N. Taken)
2009: 3rd (N. Taken)
2008: 2nd (N. Taken)
2007: 2nd (N. Taken)
2006: Winners (N. Taken)
2005: 2nd (N. Taken)
2004: 3rd (N. Taken)
2003: 3rd (N. Taken)
2002: 2nd (N. Taken)
2001: Winners (N. Taken)
2000: Winners (N. Taken)
1999: 3rd
1998: Winners
1997: 2nd
1996: 6th
---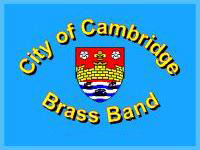 City of Cambridge
Conductor: S. Philips
4BR Ranking: 192

Last 15 Years:
2010: 8th (S. Phllips)
2009: 10th (D. Wilson)
2008: 8th in First Section (P. Bassano) (prom)
2007: 2nd (P. Bassano)
2006: 9th (C. Paterson)
2005: 7th (R. Gray)
2004: 9th (R. Hull)
2003: 15th (R. Hull)
2002: 8th (R. Hull)
2001: 11th (P. Hudson)
2000: Winners of Second Section (P. Hudson) (prom)
1999: DNC
1998: 12th in First Section (rel)
1997: N/K
1996: 9th
---
Clacton on Sea Co-operative
Conductor: Peter Bassano
4BR Ranking: Not in top 200

Last 15 Years:
2010: 9th (L. Morgan)
2009: 4th (L. Morgan)
2008: 7th (T. Brotherhood)
2007: 8th (R Nunnery)
2006: 8th (R. Wiffin)
2005: 2nd in First Section (M. White) (prom)
2004: 3rd (M. White)
2003: 10th in Championship Section (M. White) (rel)
2002: 8th (M. White)
2001: 9th (M. White)
2000: 4th (M. White)
1999: 6th
1998: 4th
1997: 4th
1996: 4th
---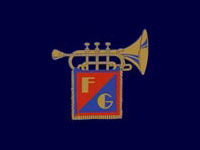 Friary Guildford Brass
Conductor: Chris King
4BR Ranking: 56

Last 15 Years:
2010: Winners of First Section (C. King) (prom)
2009: 5th (C. King)
2008: 9th (C. King)
2007: 9th in Championship Section (C. King) (rel)
2006: 7th (K. Maxwell)
2005: 8th (K. Maxwell)
2004: 4th (K. Maxwell)
2003: Winners of First Section (K. Maxwell) (prom)
2002: 5th (K. Maxwell)
2001: 13th (K. Maxwell)
2000: 5th (K. Maxwell)
1999: 10th in Championship Section (rel)
1998: 9th
1997: 5th
1996: 5th
---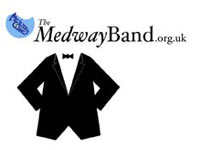 KM Medway
Conductor: Melvin White
4BR Ranking: Not in top 200

Last 15 Years:
2010: 6th (M. White)
2009: 5th (M. White)
2008: 6th (M. White)
2007: 4th in First Section (M. White) (prom)
2006: 2nd (G. Wilson)
2005: 11th in Championship Section (G. Wilson) (rel)
2004: 10th (G. Wilson)
2003: 4th in First Section (G. Wilson) (prom)
2002: 9th (D. Cutting)
2001: 3rd (N/K)
2000: DNC
1999: 8th in Championship Section (rel)
1998: 5th
1997: N/K
1996: 3rd
---
Milton Keynes Brass (Broseley)
Conductor: Paul Fensom
4BR Ranking: 193

Last 15 Years:
2010: 12th (P. Fensom)
2009: 8th (P. Fensom)
2008: 3rd (P. Fensom)
2007: Winners First Section (P. Fensom) (prom)
2006: 8th (P. Fensom)
2005: 6th (P. Fensom)
2004: 6th (P. Fensom)
2003: 2nd in Second Section (prom) (P. Fensom)
2002: 3rd (P. Fensom)
2001: 6th (P. Fensom)
2000: 5th in Third Section (P. Fensom) (prom)
1999: 8th
1998: 2nd in
1997: N/K
1996: 6th in Second Section (rel)
---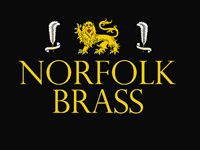 Norfolk Brass
Conductor: David Stowell
4BR Ranking: 151

Last 15 Years:
2010: 5thh (D. Stowell)
2009: Winners of First Section (D. Stowell) (prom)
2008: 4th (D. Stowell)
2007: 8th (D. Stowell)
2006: DNC
2005: DNC
2004: DNC
2003: DNC
2002: Winners of First Section (prom)
2001: 10th in Championship Section (rel)
2000: 7th
1999: 9th
1998: 8th
1997: 4th in First Section (prom)
1996: 4th
---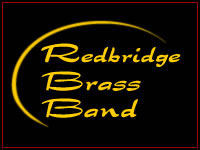 Redbridge Brass
Conductor: Jeremy Wise
4BR Ranking: 30

Last 15 Years:
2010: Winners (J. Wise)
2009: Winners (J. Wise)
2008: Winners (R. Wiffen)
2007: Winners (M. White)
2006: 4th (M. White)
2005: Winners (M.White)
2004: Winners (M. White)
2003: Winners (M. White)
2002: Winners (M. White)
2001: 4th (M. White)
2000: 6th (M. White)
1999: 2nd
1998: 3rd
1997: Winners
1996: Winners
---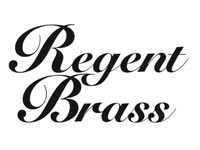 Regent Brass
Conductor: Alan Duguid
4BR Ranking: Not in top 200

Last 15 Years:
2010: 2nd in First Section (A. Duguid) (prom)
2009: 3rd (A. Duguid)
2008: 11th (A. Duguid)
2007: 10th (A. Duguid)
2006: 10th (R. Ward)
2005: 5th (R. Ward)
2004: 11th in Championship Section (R. Ward) (rel)
2003: 5th (G. Wyatt)
2002: 10th (G. Wyatt)
2001: 5th (P. Littlemore)
2000: 8th in Championship Section (P. Littlemore)
1999: 2nd (P. Littlemore) (prom)
1998: 2nd (N. Taken)
1997: 7th in Championship Section (P. Fensom) (rel)
1996: 12th (P. Fensom)
---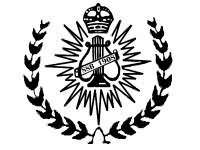 Sandhurst Silver
Conductor: Ian McElligott
4BR Ranking: Not in top 200

Last 15 Years:
2010: 10th (I. McElligott)
2009: 2nd in First Section (I. McElligott) (prom)
2008: 7th (I. McElligott)
2007: 6th (R. Burke)
2006: 7th (R. Burke)
2005: Winners of Second Section (R. Burke) (prom)
2004: Winners of Third Section (R. Burke) (prom)
2003: 3rd (R. Burke)
2002: Winners of Fourth Section (R. Burke) (prom)
2001: Winners of Fourth Section (R. Burke)
2000: 16th (R. Burke)
1999: 24th
1998: 28th
1997: N/K
1996: 16th in Fourth Section
---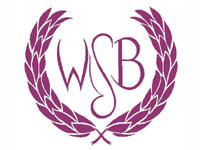 Wantage Silver
Conductor: Philip Bailey
4BR Ranking: 135

Last 15 Years:
2010: 3rd (P. Bailey)
2009: 7th (P. Bailey)
2008: 9th (P. Bailey)
2007: 6th (P. Bailey)
2006: 3rd in First Section (P. Bailey) (prom)
2005: 3rd (M. Pegram)
2004: 8th (M. Pegram)
2003: Winners of Second Section (M. Pegram) (prom)
2002: 8th (M. Pegram)
2001: 3rd (M. Pegram)
2000: 8th (R. White)
1999: 8th
1998: 11th
1997: N/K
1996: 12th in First Section (rel)
---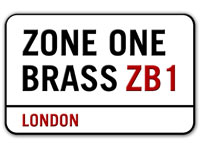 Zone One Brass
Conductor: R. Ward
4BR Ranking: 65

Last 15 Years:
2010: 4th (R. Ward)
2009: 2nd (R. Ward)
2008: 4th (P. Archibald)
2007: 3rd (P. Archibald)
2006: 5th (S. Dobson)
2005: 4th (S. Dobson)
2004: 5th in First Section (S. Dobson) (prom)
2003: 2nd (S. Dobson)
2002: DNC
---
Past Qualifiers:

2010: Redbridge, Aveley and Newham
2009: Redbridge, Zone One Brass
2008: Redbridge, Aveley and Newham
2007: Redbridge, Aveley and Newham
2006: Aveley and Newham, Staines Brass
2005: Redbridge Brass, Aveley and Newham
2004: Redbridge Brass, Alliance Brass
2003: Redbridge Brass, Alliance Brass
2002: Redbridge Brass, Aveley and Newham
2001: Aveley and Newham, Kidlington Concert
2000: Aveley and Newham, First City Brass
1999: First City Brass, Redbridge Brass
1998: Aveley and Newham, City of Oxford
1997: Redbridge Brass, Aveley and Newham
1996: Redbridge Brass, Staines Brass
1995: John Laing Hendon, Aveley and Newham
1994: Regent Brass, John Laing Hendon
1993: John Laing Hendon, Aveley
1992: London Electricity Redbridge, Asphaltic Newham
1991: London Electricity Redbridge, Alder Valley Aldershot
1990: John Laing Hendon, London Electricity Redbridge, Aveley
1989: Asphaltic Newham, John Laing Hendon
*Pre Qualified
---
How London & SC bands did at the Finals:

2010: 12th, 17th
2009: 12th, 15th
2008: 14th, 17th
2007: 14th, 15th
2006: 11th, 18th
2005: 7th, 18th
2004: 12th, 15th
2003: 15th, 19th
2002: 11th, 12th
2001: 12th, 20th
2000: 7th, 9th
1999: 12th, 13th
1998: 18th, 20th
1997: 17th, 18th
1996: 13th, 18th
1995: 12th, 17th
1994: 15th, 19th
1993: 14th, 19th
1992: 13th, 19th
1991: 18th, 21st
1990: 15th, 18th, 21st
1989: 5th, 7th