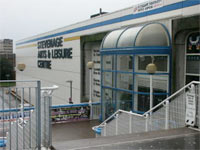 Sunday 20th March
Adjudicator: Duncan Beckley

Test Piece: Prelude, Song & Dance (John Golland)

Draw: 9.00am
Commences: 10.00am
---
There was a time when over 30 bands would line up to compete here for a chance to get through to the lower section finals - 34 in fact in 1999.
Catch the ear

And whilst those halcyon days are now long gone, there is still a pretty healthy field of 16 contenders ready to try and catch the ear of Duncan Beckley (right) on Sunday morning.

The reduction in numbers hasn't meant a reduction in the standard of performances, (although you have to go back to 2004 for the last winner at the finals themselves in Potter's Bar) with last year's qualifiers going on to post 7th, 8th and 20th places at Harrogate.

Seven years

That is now seven years in a row that at least one band from the area has ended in the top 10 and twice in the last four years that two of them have done the same.

Despite losing Newmarket there is good news for the organisers in the return of City of Oxford Silver and Cottenham Brass for the first time since 2004 and 2006 respectively.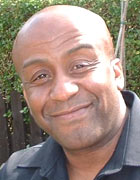 Return

Amersham will be looking to return to the finals after claiming a podium spot last year.

They came 20th at Harrogate but the experience will have been a huge benefit as they continue on their upwardly mobile journey thanks to a win at the Folkestone contest.

Another band on the right track is Bletchington Silver who in the last four years has moved up from 14th to 6th. Another step up and a possible Cheltenham qualification place may be theirs.

Right sounds

Bradwell is also making the right sounds it seems after they leapt up from 14th to 5th last year, whilst Charles Church Camberley will look to build on their 4th place in the Third Section at Folkestone after dropping off the pace in the last couple of years.

Great to see City of Oxford Silver back once more – the last time was in 2004 in the First Section.

Hopefully, it will be the first of many more appearances at the contest.

Solid

Cobham meanwhile returned in 2008 and has posted three solid midfield finishes since, whilst another returnee in Cottenham Brass will look to make an immediate impact on their first appearance since 2006.

EPB Brass didn't compete in 2009 but returned to post a very encouraging 7th last year, whilst Great Yarmouth Brass came runner up in 2007, but has bounced back from their 2009 relegation.

Small step

Harwich RBL will be hoping to just take another small step in the right direction after coming close to a qualification place in the last two years – 4th last time out, whilst King's Lynn Town will be looking perhaps for a touch of consistency as they dropped from 6th – 13th last year.

LGB Brass is surely going to be one of the bookies favourites after making it to Harrogate last year and posting a fine 8th place, whilst Letchworth Garden City is another band looking for a bit of consistency after falling 8th – 16th last year.

Great to see

It's great to see the youngsters of Milton Keynes (MK) Development return once more after posting solid finishes on their last two appearances.

There is some excellent work being done in the area, and it is starting to pay off.

Royston Town is a band getting better and better after jumping up the results table to 10th last year, whilst Snowdown Colliery Welfare will be hoping to build on the excellent podium finish at Folkestone in the Third Section as they make their second successive appearance.
---
As for a winner?

As always at this level its difficult to pin-point who is going to claim victory, but we opt for Amersham if they have kept up that great form of 2010, with LGB Brass and EPB Brass battling them for the top honours. Bradwell, Snowdon and Harwich rbl should get into the top six for us with our dark horse of Cobham waiting to pounce.

4BR Prediction:

1. Amersham
2. LGB Brass
3. EPB Brass
4. Bradwell Silver
5. Snowdon Colliery Welfare
6. Harwich RBL

Dark Horse: Cobham
---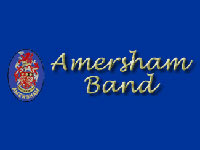 Amersham
Conductor: P. Fisher

Last 15 Years:
2010: 3rd (P. Fisher)
2009: 12th (I. Hogan)
2008: 6th (A. Duguid)
2007: 15th (A. Duguid)
2006: 15th (A. Fawbert)
2005: 16th (A. Fawbert)
2004: DNC
2003: 17th in Third Section (A. Fawbert) (rel)
2002: 13th (A. Fawbert)
2001: 4th in Fourth Section (prom)
2000: 13th
1999: 21st
1998: 13th
1997: N/K
1996: DNC
---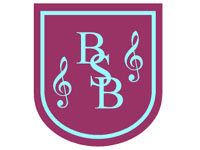 Bletchington Silver
Conductor: N. Hall

Last 15 Years:
2010: 6th (N. Hall)
2009: 7th (N. Hall)
2008: 10th (N. Hall)
2007: 14th (N. Hall)
2006: =24th (S. Barwick)
2005: 2nd (S. Barwick)
2004: 18th (S. Barwick)
2003: 15th (S. Barwick)
2002: DNC
2001: DNC
2000: DNC
1999: DNC
1998: DNC
1997: DNC
1996: DNC
---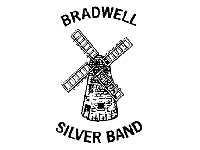 Bradwell Silver
Conductor: B. Keech

Last 15 Years:
2010: 5th (B. Keech)
2009: 14th (B. Keech)
2008: 15th (B. Keech)
2007: 15th in Third Section (C. Johnston) (rel)
2006: 14th (C. Johnston)
2005: 11th (K. Durbin)
2004: 5th (B. Keech)
2003: 12th (B. Keech)
2002: 4th (B. Keech)
2001: 13th (B. Keech)
2000: 15th (B. Keech)
1999: 6th in Fourth Section (prom)
1998: 6th
1997: N/K
1996: DNC
---
Charles Church Camberley
Conductor: R. Cherry

Last 15 Years:
2010: 15th (R. Cherry)
2009: 10th (R. Cherry)
2008: 8th (R. Cherry)
2007: 7th (R. Cherry)
2006: 14th (R. Cherry)
2005: 20th (R. Cherry)
2004: 12th (R. Cherry)
2003: 13th (G. Hughes)
2002: 12th (G. Hughes)
2001: 20th (G. Hughes)
2000: 5th (G. Hughes)
1999: 17th
1998: 15th
1997: N/K
1996: 12th
---
City of Oxford
Conductor: R. Fleming

Last 15 Years:
2010: DNC
2009: DNC
2008: DNC
2007: DNC
2006: DNC
2005: DNC
2004: 12th in Championship Section (P. Bassano) (rel)
2003: 8th (J. Glynn)
2002: 3rd
2001: 3rd
2000: 3rd
1999: 5th
1998: 2nd
1997: Winners of First Section (prom)
1996: 11th (rel)
---
Cobham
Conductor: David Ruel

Last 15 Years:
2010: 12th (D. Ruel)
2009: 15th (D. Ruel)
2008: 11th (D. Ruel)
2007: DNC
2006: 20th (D.Ruel)
2005: 12th (D. Ruel)
2004: DNC
2003: 16th (T. Howard)
2002: DNC
2001: DNC
2000: 25th
1999: DNC
1998: DNC
1997: N/K
1996: DNC
---
Cottenham
Conductor: P. Mackley

Last 15 Years:
2010: DNC
2009: DNC
2008: DNC
2007: DNC
2006: 21st (S. Watson)
2005: 15th (C. Watson)
2004: 17th (C. Watson)
2003: DNC
2002: DNC
2001: DNC
2000: DNC
1999: DNC
1998: DNC
1997: N/K
1996: DNC
---
E.P.B. Brass
Conductor: M. Turner

Last 15 Years:
2010: 7th (M. Turner)
2009: DNC
2008: 17th in Third Section (I. Mitchell) (rel)
2007: 7th (D. Desmond)
2006: 11th (S. Groake)
2005: 4th (S. Groarke)
2004: 2nd in Fourth Section (S. Groake) (as Potters Bar) (prom)
2003: 10th (S. Groarke)
2002: 24th
2001: DNC
2000: 31st
1999: 11th
1998: DNC
1997: N/K
1996: DNC
---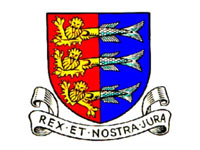 Great Yarmouth
Conductor: C. Sweap

Last 15 Years:
2010: 11th (S. Philpot)
2009: 14th (S. Philpot) (rel)
2008: 16th (S. Philpot)
2007: 2nd in Fourth Section (S. Philpot) (prom)
2006: 10th (S. Philpot)
2005: 13th in Third Section (S. Philpott) (rel)
2004: 17th (S. Philpot)
2003: 2nd in Fourth Section (S. Philpot) (prom)
2002: 13th (M. Zipfel)
2001: 8th (F. Wellis)
2000: 22nd (M. Zipfel)
1999: 7th
1998: DNC
1997: N/K
1996: DNC
---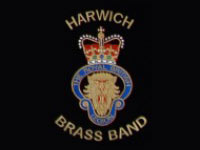 Harwich RBL
Conductor: A. Sanders

Last 15 Years:
2010: 4th (A. Sanders)
2009: 5th (A. Sanders)
2008: 13th (A. Sanders)
2007: 9th (A. Sanders)
2006: 5th (A. Sanders)
---
King's Lynn Town
Conductor: S. Ingham

Last 15 Years:
2010: 13th (S. Ingham)
2009: 6th (S. Ingham)
2008: 12th (P. Mole)
2007: 5th (S. Ingham)
2006: 11th (S. Ingham)
2005: 8th (S. Ingham)
2004: 9th (S. Ingham)
2003: 13th (D. Taylor)
2002: 22nd (K. Mann)
2001: 12th (K. Mann)
2000: 8th (K. Mann)
1999: 27th
1998: DNC
1997: N/K
1996: DNC
---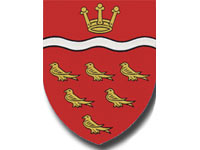 LGB Brass
Conductor: I. Stewart

Last 15 Years:
2010: 2nd (I. Stewart)
2009: 15th in Third Section (I. Stewart) (rel)
2008: 15th (I. Stewart)
2007: 14th (I. Stewart)
2006: 2nd (I. Stewart)
---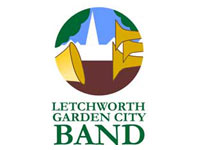 Letchworth Garden City
Conductor: T. Welch

Last 15 Years:
2010: 16th (T. Welch)
2009: 8th (T. Welch)
2008: 19th (T. Welch)
2007: 13th (T. Welch)
2006: 6th (T. Welch)
2005: DNC
2004: 15th in Third Section (T. Welch) (rel)
2003: 14th (T. Welch)
2002: 8th in Fourth Section (T. Welch) (prom)
2001: 8th (T. Welch)
2000: 13th (T. Welch)
1999: 17th
1998: DNC
1997: DNC
1996: DNC
---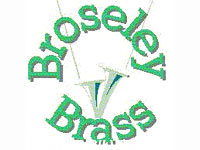 MK Development Broseley
Conductor: D. Johnston

Last 15 Years:
2010: 14th (D. Johnston)
2009: 13th (D. Johnston)
2008: 18th (D. Johnston)
2007: 18th (D. Johnston)
2006: =24th (D. Johnston)
---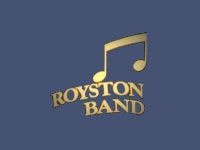 Royston Town
Conductor: S. Earley

Last 15 Years:
2010: 10th (S. Earley)
2009: 11th (S. Earley)
2008: 16th (S. Jones)
2007: 10th (S. Jones)
2006: 9th (S. Jones)
2005: 7th (G. Smith)
2004: DNC
2003: DNC
2002: 25th (J. Jones)
2001: 27th
2000: 28th
1999: 17th
---
Snowdown Colliery
Conductor: K. Twyman

Last 15 Years:
2010: 9th (K. Spencer)
2009: DNC
2008: 21st (K. Twyman)
---
Past Qualifiers:

2010: Battle Town, LGB Brass, Amersham Band
2009: Battle Town, Wantage Silver B
2008: Hemel Hempstead, Tadley Concert Brass, Cold Ash
2007: Chalgrove, Great Yarmouth, Hungerford Town
2006: Thundersley Brass, Waterbeach Brass, Hungerford Town, Watford
2005: Norfolk Wherry Brass, Bletchington Silver, Fulham Town
2004: Waterbeach Brass, Potters Bar Town,. Fulham Brass
2003: Great Yarmouth Brass, Woodbridge Excelsior, Hilgay
2002: Sandhurst Silver, Hungerford Town, Jubilee Brass, Ware Brass
2001: Sandhurst Silver, Fulbourn and Taversham, Ware Brass
2000: Canterbury Youth, St. Sebastian's Wokingham, Amersham
1999: Canterbury Youth, St. Sebastian's Wokingham, St. Albans
1998: Stonesfield, Becontree Brass,
1997: Brent Brass, Becontree Brass,
1996: Southend, Becontree Brass, Chichester City
1995: Southend, Crystal Palace, Chichester City
---
London bands at the Finals:

2010: 7th, 8th, 20th
2009: 4th, 12th
2008: 6th, 16th, 19th
2007: 7th, 9th, 19th
2006: 9th, 13th, 14th, 22nd
2005: 5th, 16th, 18th
2004: 1st, 19th, 20th
2003: 13th, 16th, 21st
2002: 10th, 12th, 15th, 20th
2001: 3rd, 13th, 19th
2000: 11th, 15th, 16th
1999: 4th, 7th, 18th
1998: 5th, 8th