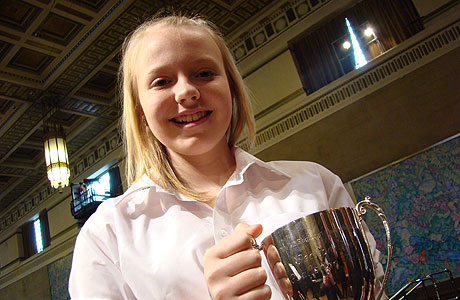 Youthful winner: M2 Band rep Helydd Gwynant

The argument that it is quality rather than quantity that counts can be very persuasive – especially when you get to hear a winning performance such as Mellingriffith 2 in the Fourth Section.

However, despite the excellence of Dewi Griffiths and his band, the overriding feeling was one of deep seated worry that Wales was unable to field more than a quintet of competing bands at this level.

Pride

There was a genuine sense of pride about the quality of the winners from just about every neutral listener we spoke to after the announcement of the results, but also a mix of puzzlement and depression, and even anger, that the foundation level of Welsh banding appeared to be in such a perilous state.

Wales will send two very competitive bands to Cheltenham – Abertillery & District Youth also producing a qualifying performance of undoubted quality – but it shouldn't in any way mask the startling evidence of collapse that appears to have occurred.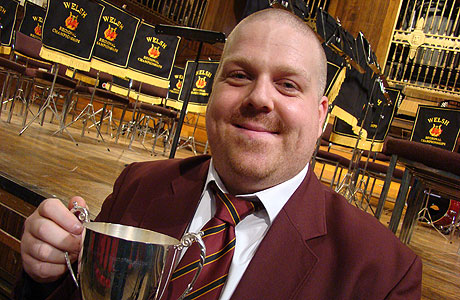 Smiling MD of M2 - Dewi Griffiths

Recovery

Thankfully, both the Welsh Regional Committee and the fledgling Welsh Banding Forum has recognised the problem and is to try and initiate a recovery process.

How it does this, and how long it takes, we will have to wait and see.

If those charged with looking towards the future need to find a template to work from then they would do no better than copy the pioneering City of Cardiff (Melingriffith) and the remarkable rise of their 'M2' band.

In just a few short years they have revitalised an organisation to such an extent that they fielded a full compliment of players on stage under the direction of Tredegar's principal cornet player Dewi Griffiths – a mix of up and coming kids, teenagers, parents and even a few pensioners!

Admirable

The result was plain to both see and hear in their winning performance – directed with admirable musical intelligence by the MD.

It was packed with good quality basic band playing virtues; full bodied, tuneful and balanced, with secure soloists and supportive ensemble.

Delivery

'M2' delivered John Golland's 'Prelude, Song & Dance' in the way it was supposed to be delivered – lively, warm and witty.

Each soloist played with musicality, whilst the percussion added balanced texture and effect. It was lyrical when asked for, comic when required – and overall, very impressive.

They were worthy winners and will be a force to be reckoned with at Cheltenham.

So too Abertillery & District Youth (although the youth is a slightly liberal description for a few of the older heads enjoying themselves on the day!)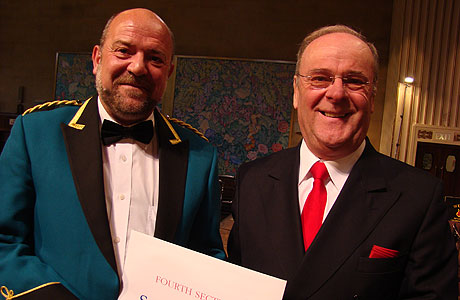 Another youthful smile of success for Abertillery?

Dean Evans has also implemented a long-term strategy for revitalising an organisation that has a proud history in an area of the South East Wales valleys that still contains numerous rivals ready to pick at the bones of struggling bands.

Excellent work

His excellent work has started to pay dividends, and as was heard in their colourful performance, it is also being shown on the contest stage too.

A bold opening 'Prelude' was followed by a lovely 'Song', which featured the 'Best Instrumentalist' winner John Harris on fine form, before they rounded things off with a bit of a slap and tickle 'Dance'.

Stood out

These two bands stood out of course in such a small field, but there was a highly encouraging performance in third place from Oakdale, who are also starting to take the first steps back to better health under Adrian Browning.

They tackled each of the movement's with confidence and whilst they did have their problems in places, it was rounded off with a bravura flourish.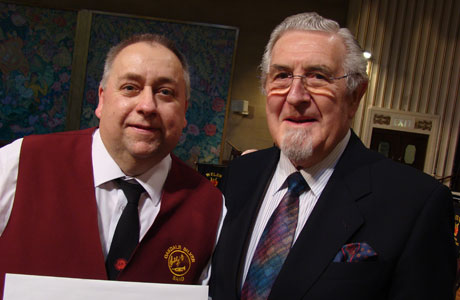 Encouraging return for Oakdale in third

Battling through

So too Ystradgynlais under William White, who although having to borrow Oakdale's sop and having a euph on bass trombone battled through from start to finish, with an excellent percussion team adding colour and some solid soloists really stepping up to the mark.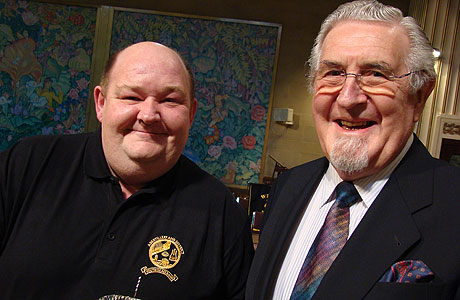 A touch of Harris class for Abertillery's solo prize winner

Promise

That just left Cwmbran and another encouraging effort under the baton of Adrian Lucas, whose 11 year old son Ieaun picked up the 'Youngest Player' Award'.

It was a sterling effort from all concerned, and whilst they did have their troubles, the MD was able to keep things on track with clear direction, a bit of persuasion and a little bit of luck.

Better days lie ahead if a young band can gain further support and hopefully copy the template of the City of Cardiff organisation.

We are sure they will be only too willing to help.

If lots of bands follow suit then the future of grass roots banding in Wales will be secure.

M2 and Abertillery have shown the way – hard work, inspired leadership and a commitment to make banding relevant and fun.

Iwan Fox