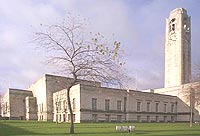 Sunday 20th March
Adjudicator: David Read MBE

Test Piece: Paganini Variations (Philip Wilby)

Commences: After Fourth Section
---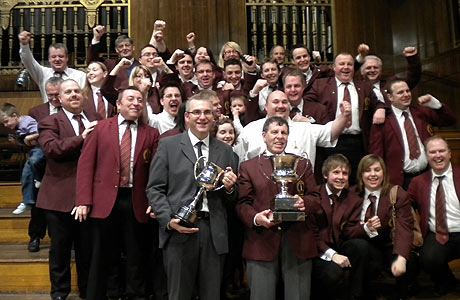 2010 champion - Tredegar

Just seven bands will take to the stage at the Brangwyn Hall on Sunday afternoon in search of the good value tickets for London and the rather pricier one for Rotterdam.

Value and cost

With Cory already pre-qualified thanks to yet another podium finish at the Albert Hall, there are two spots up for grabs for October, whilst if either they or Tredegar triumph in Montreux in May, a second Welsh band will be invited to make the trip to represent the Principality at the Europeans.

Quality if not quantity then; with the triple European champions up against the British Open winners, Senior Trophy title-holders, the current Welsh League champion and a rival Open contender.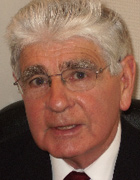 Short but climactic

David Read MBE is the man in the box, and should have plenty to ponder on what promises to be a if short but climactic end to the weekend.

Strong

Reigning champion Tredegar enjoyed a memorable 2010, and has started 2011 in decent shape too, with a classy defence of their Welsh Open Entertainment title in Porthcawl.

Ian Porthouse has a strong, highly versatile band under his command - one that is determined to build on that remarkable season, whilst the MD has already shown that he can provide a winning interpretation on 'Paganini', by leading Whitburn to the Scottish title.

This is the first real test of their 'champions' mettle though.

Determined

Meanwhile, European champion Cory will be determined to re-impose their domestic supremacy after being beaten by their rivals twelve months ago.

Despite their hat trick triumph in Linz, 2010 wasn't a memorable year (unlike 2009) – with a batch of near misses at the other majors.

They will not want that to happen again.

The major challenges to the Cory/Tredegar hegemony (they have won the title 15 times in the last 17 years between them) is expected to come from BTM and Tongwynlais Temperance.

Poise

BTM has recovered its poise and confidence after a disastrous Pontins outing late last year and posted solid performances under Tom Davoren in claiming podium finishes at Yeovil and Porthcawl – where they pushed Tredegar closer than many expected.

They last won the title in 1993, and will be looking to claim a qualification place for the first time since 2008.

Taken time

Tongwynlais meanwhile has taken a little time to get fully into contest shape this season after an excellent 2010, which saw solid performances at both the Open and Nationals.

A non descript appearance at Yeovil where they came 5th, was followed by a quirky old outing at Porthcawl in ending in 3rd, so Phil Harper and his band will know they will have to up the ante in this company if they are to return to Kensington once more.

North Wales

The last North Wales band to claim the title was Point of Ayr back in 1999, so a victory for the contenders down from the A55 corridor is overdue.

The challenge is headed this year by two strong contenders in Beaumaris and Northop, both led by experienced campaigners in Gwyn Evans and Thomas Wyss.

Beaumaris showed their qualities in winning the Senior Trophy in considerable style and posting a podium finish at the Northern Open, whilst Northop claimed a top six finish at the same Blackpool event and were a little unlucky to only finish 7th at Pontins.

Both have plenty of quality in the ranks as they seek to return to London for the first time since 2004 and 2009 respectively.

Former champions

That just leaves Markham & District, who last won this contest back in 1969, but whose consistency in the First Section has finally earned them a Championship return for the first time since 1991.

Their last competitive outing was at the end of season Welsh League contest in Blaenavon where they came 4th in the top section, so Adrian Morton and his team will know they will have to pull out all the stops against this tough field of rivals to make a mark.
---
As for a winner?

Short, sweet but very intense we suspect.

Despite already being qualified Cory will not want to end behind their great rivals Tredegar for a second year, and that should just give them the edge – but it could be exceptionally close.

BTM has all the attributes and confidence to capture the second qualification spot ahead of Tongwynlais with Beaumaris leading the North Wales challenge ahead of Northop, with Markham the dark horse.

4BR Prediction:

1. Cory*
2. Tredegar
3. BTM
4. Tongwynlais
5. Beaumaris
6. Northop

Dark Horse: Markham & District

*Pre qualified
---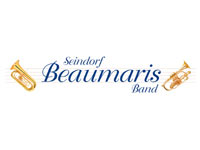 Beaumaris
Conductor: Gwyn Evans
4BR Ranking: 41

Last 15 Years:
2010: 6th (G. Evans)
2009: 5th (G. Evans)
2008: 2nd in First Section (G. Evans) (prom)
2007: 2nd in Second Section (G. Evans) (prom)
2006: Winners of Third Section (P. Hughes) (prom)
2005: DNC
2004: 3rd (P. Hughes)
2003: 6th (P. Hughes)
2002: DNC
2001: Winners of Third Section
2000: Winners of Fourth Section
1999: DNC
1998: DNC
1997: DNC
1996: DNC
---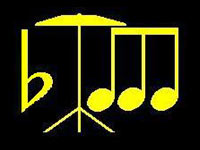 BTM
Conductor: Tom Davoren
4BR Ranking: 17

Last 15 Years:
2010: 4th (T. Davoren)
2009: 4th (J. Katsikaris)
2008: 2nd (G. O'Connor)
2007: 3rd (J. Katsikaris)
2006: 6th (J. Katsikaris)
2005: 2nd (B. Hurdley)
2004: 5th (D. Stowell)
2003: 4th (D. Stowell)
2002: 6th (D. Stowell)
2001: 7th (G. Pritchard)
2000: 4th (G. Pritchard)
1999: DNC
1998: 2nd
1997: 4th
1996: 3rd
---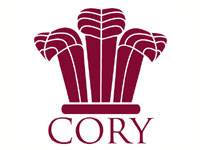 Cory
Conductor: Dr. Robert Childs
4BR Ranking: 1

Last 15 Years:
2010: 2nd (R. Childs)
2009: Winners (R. Childs)
2008: 3rd (R. Childs)
2007: Winners (R. Childs)
2006: Winners (R. Childs)
2005: Winners (R. Childs)
2004: Winners (R. Childs)
2003: Winners (R. Childs)
2002: Winners (R. Childs)
2001: 4th (R. Childs)
2000: Winners (J. Wise)
1999: 3rd
1998: Winners
1997: 2nd
1996: 5th
---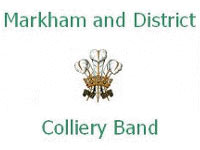 Markham & District
Conductor: Adrian Morton
4BR Ranking: 124

Last 15 Years:
2010: 3rd in First Section (N. Seaman) (prom)
2009: 4th (N. Seaman)
2008: 3rd (A. Morton)
2007: 6th (N.Seaman)
2006: 4th (N. Seaman)
2005: 7th (N. Seaman)
2004: 2nd in Second Section (N. Seaman) (prom)
2003: 7th in First Section (A. Jones) (rel)
2002: 10th (N. Seaman)
2001: 4th in Second Section (N. Seaman) (prom)
2000: 3rd (N. Seaman)
1999: 3rd
1998: 7th
1997: 5th
1996: 8th
---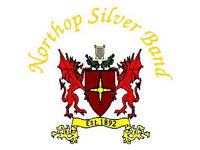 Northop Silver
Conductor: Thomas Wyss
4BR Ranking: 37

Last 15 Years:
2010: 5th (T. Wyss)
2009: 3rd (T. Wyss)
2008: 5th (T. Wyss)
2007: Winners of First Section (T. Wyss) (prom)
2006: Winners (T. Wyss)
2005: 6th (B. Baker)
2004: 9th in Championship Section (B. Baker) (rel)
2003: 9th (C. Roberts)
2002: 7th (C. Roberts)
2001: 3rd (I. Porthouse)
2000: 8th (I. Porthouse)
1999: 4th
1998: DNC
1997: 6th
1996: 2nd
---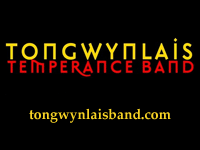 Tongwynlais Temperance
Conductor: Philip Harper
4BR Ranking: 21

Last 15 Years:
2010: 3rd (P. Harper)
2009: 2nd in First Section (P. Harper) (prom)
2008: 7th in Championship Section (G. Pritchard) (rel)
2007: 8th (G. Pritchard)
2006: 7th (G. Pritchard)
2005: 6th (G. Pritchard)
2004: 6th (M. White)
2003: 5th (I. Holmes)
2002: 3rd in First Section (N. Seaman) (prom)
2001: 7th (J. Davies)
2000: 2nd (A. Morton)
1999: 3rd
1998: 9th in Championship Section (rel)
1997: 10th
1996: DNC
---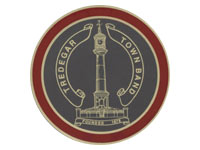 Tredegar
Conductor: Ian Porthouse
4BR Ranking: 6

Last 15 Years:
2010: Winners (I. Porthouse)
2009: 2nd (I. Porthouse)
2008: Winners (I. Porthouse)
2007: 2nd (M. Fowles)
2006: 4th (M. Fowles)
2005: 4th (D. Evans)
2004: 2nd (R. Gray)
2003: 2nd (T. Wyss)
2002: 3rd (S. Bastable)
2001: Winners (S. Bastable)
2000: 2nd (S. Bastable)
1999: 2nd
1998: 6th
1997: 3rd
1996: Winners
---
Past Qualifiers:

2010: Tredegar, Cory*, Tongwynlais
2009: Cory*, Tredegar, Northop
2008: Tredegar, BTM, Cory*
2007: Buy As You View*, Tredegar, BTM
2006: Buy As You View*, Burry Port, Parc & Dare
2005: Buy As You View*, BTM, Cwmaman
2004: Buy As You View*, Tredegar*, Cwmaman, Beaumaris
2003: Buy As You View Cory*, Tredegar, Burry Port Town
2002: Buy As You View Cory, Seindorf Beaumaris
2001: Tredegar, Point of Ayr, BAYV Cory*
2000: Buy As You View Cory, Tredegar*, Point of Ayr**
1999: Point of Ayr, Tredegar
1998: Cory, BTM
1997: Point of Ayr, Cory
1996: Tredegar, Northop
1995: Tredegar, Northop
1994: Cory, BTM, Tredegar*
1993: BTM, Tredegar
1992: Tredegar, Cory
1991: BTM, Parc and Dare***, Mid Rhondda
1990: Tredegar, BTM
1989: Parc and Dare, BTM

*Pre Qualified
** Point of Ayr did not take their place at the Finals
*** Parc and Dare were later disqualified and their place taken by Mid Rhondda
---
How Welsh Bands did at the Finals:

2010: 2nd, 7th, 11th
2009: 3rd, 14th, 18th
2008: 3rd, 15th, 18th
2007: 3rd, 7th, 8th
2006: 4th, 19th, 20th
2005: 3rd, 15th, 16th
2004: 4th, 5th, 11th, 18th
2003: 2nd, 3rd, 18th
2002: 2nd, 17th
2001: 5th, 7th, 15th
2000: 1st, 5th
1999: 3rd, 18th
1998: 6th, 19th
1997: 6th, 8th,
1996: 11th, 16th
1995: 9th, 18th
1994: 5th, 12th, 14th
1993: 2nd, 10th
1992: 8th, 9th
1991: 5th, 22nd
1990: 12th, 17th
1989: 16th, 21st