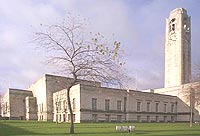 Saturday 19th March
Adjudicator: C. Brian Buckley

Test Piece: Le Carnival Romain (Hector Berlioz arr. Frank Wright)

Commences: Follows Second Section
---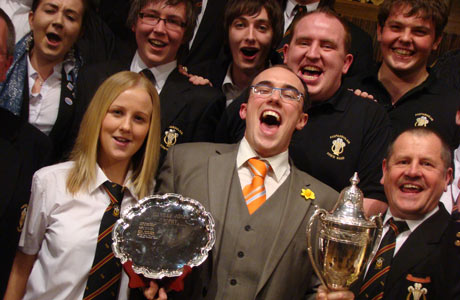 2010 champion - Pontardulais

Due to the very Welsh way of dealing with such things, there is an increase in the numbers taking to the stage for the First Section on Saturday – up three from last year.

Beer and coal queens

What they will make of Berlioz's take on the valley's equivalent of a May Day carnival (all beer and coal queens on flat backed lorries) is anyone's guess, but if the pattern of the rest of the country is repeated on 'Le Carnival Romain', there could be a few stragglers left in old Hector's wake.

Wales does have a good record of late at the Finals themselves – with wins registered in 2008 and 2009 as well as five other podium finishes since the turn of the Millennium.

Real impression

Those champions (Beaumaris and Tongwynlais) have also gone on to make a real impression in the top section, so there are high hopes for this year's representatives doing well in Cheltenham.

Last year's qualifiers Wrexham and Pontardulais returned home from Harrogate in 3rd and 16th places, and are back again to see if they can claim the chance to improve on that come September.

Good form

Wrexham is in good form – claiming top six finishes at the Senior Trophy and Pontins, whilst last year's Area winners Pontardulais came joint runner up in the Championship Section of the Welsh League behind BTM, although they were a little scrappy in coming 8th at the recent Welsh Open in Porthcawl.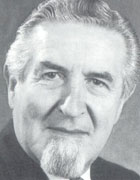 The two relegated bands from the Championship Section will be keen to show their quality, with Burry Port starting to show the fruits of their rebuilding process at the recent Welsh Open where they came 7th.

Confident

Penclawdd also showed that they should be confident at this level after winning the end of season Welsh League contest at Blaenavon.

A confident Abergavenny showed that they could well claim a first finals place since 2003 after a hard working outing at Porthcawl where they came 10th, whilst Rogerstone will be looking for their first finals appearance since 2000 as they look to build on the encouraging form of 2010 when they were crowned First Section Welsh League title.

Strong contender

A strong contender will be found in 2009 Second Section National champion City of Cardiff (Melingriffith).

They impressed on their appearance last year and went on to win the Second Section Welsh League title and start 2011 with an excellent 5th place at the Welsh Open.

The current Second Section National Champion Tylorstown make the step up after their historic Harrogate win, boosted by a joint runner up placing in the top section of the Welsh League and a podium finish at Blaenavon, although they were a little hit and miss (although very entertaining) at the Welsh Open where they came 9th.

North Wales challenge

The North Wales challenge comes from promoted Deiniolen who were a little unlucky not to have ended higher than joint 16th at Harrogate under the baton of tuba star Gavin Saynor, whilst it good to see one of the most famous names in Welsh banding return once more in Parc & Dare.

They won this title in 2004 and 2005, and this time appears under the baton of Martyn Ford.
---
As for a winner?

A bit of a difficult one, with a pretty well matched field of rivals.

City of Cardiff will have been boosted by their last competitive outing and could claim another trip to the finals as a result, whilst Wrexham Brass has been building impressively in the past year under Wayne Ruston. We opt for a North Wales win – but it could be close.

Behind these two it should be a close old battle between Tylorstown, Burry Port, Penclawdd and Pontardulais, with Parc & Dare our dark horse.

4BR Prediction:

1. Wrexham Brass
2. City of Cardiff (Melingriffith)
3. Burry Port
4. Tylorstown
5. Penclawdd
6. Pontardulais

Dark Horse: Parc & Dare
---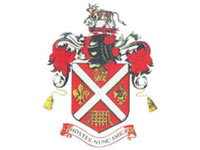 Abergavenny Borough
Conductor: David Griffiths

Last 15 Years:
2010: 5th (S. Sykes)
2009: 3rd (G. Ritter)
2008: 4th (G. Ritter)
2007: DNC
2006: 9th in Championship Section (N. Weeks) (rel)
2005: 10th (A. Williams)
2004: 8th in First Section (P. Harper) (prom)
2003: 2nd (L. Price)
2002: Winners of First Section (D. Childs)
2001: 6th (B. Howard)
2000: 7th (B. Howard)
1999: 4th
1998: 6th
1997: 8th
1996: Winners of First Section
---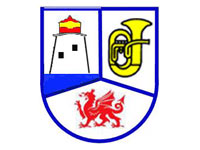 Burry Port Town
Conductor: Michael Thorne

Last 15 Years:
2010: 9th in Championship Section (C. Roberts) (rel)
2009: 8th (C. Roberts)
2008: 4th (P. Bailey)
2007: 4th (M. Thorne)
2006: 2nd (M. Thorne)
2005: 7th (M. Thorne)
2004: 8th (D. Evans)
2003: 3rd (D. Evans)
2002: 5th (P. Bailey)
2001: 8th (M. Thorne)
2000: 7th (M. Thorne)
1999: Winners of First Section (prom)
1998: 3rd
1997: 2nd
1996: Winners of Second Section (prom)
---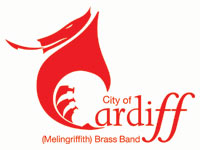 City of Cardiff Mellingriffith
Conductor: Gareth Ritter

Last 15 Years:
2010: 4th (G. Ritter)
2009: Winners of Second Section (G. Ritter) (prom)
2008: 2nd in Third Section (G. Ritter) (prom)
2007: DNC
2006: 2nd (G. Ritter)
2005: 3rd (G. Hann)
2004: Winners of Fourth Section (G. Hann) (prom)
2003: 7th (G. Hann)
2002: 5th (G. Hann)
2001: DNC
2000: DNC
1999: DNC
1998: DNC
1997: DNC
1996: DNC
---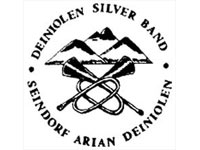 Deiniolen
Conductor: Gavin Saynor

Last 15 Years:
2010: 2nd in Second Section (G. Saynor) (prom)
2009: 2nd (G. Saynor)
2008: 9th in First Section (G. Saynor) (rel)
2007: 7th (G. Saynor)
2006: 8th (W. Williams)
2005: Winners of Second Section (G. Saynor) (prom)
2004: 4th (W. Williams)
2003: 5th (R. Wyatt)
2002: 9th in First Section (J. Cant) (rel)
2001: 9th (E. Landon)
2000: 4th (R. Wyatt)
1999: 4th in Second Section (prom)
1998: 2nd
1997: Winners of Third Section (prom)
1996: Winners of Third Section
---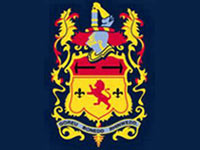 Parc and Dare
Conductor: Martyn Ford

Last 15 Years:
2010: 6th (D. Griffiths)
2009: DNC in Championship Section (rel)
2008: 6th (C. Roberts)
2007: 7th (C. Roberts)
2006: 3rd (C. Roberts)
2005: Winners of First Section (C. Roberts) (prom)
2004: Winners of First Section (C. Roberts)
2003: 10th in Championship Section (C. Roberts) (rel)
2002: 8th (C. Roberts)
2001: 6th (C. Roberts)
2000: 5th (C. Roberts)
1999: 7th
1998: 5th
1997: 9th
1996: 4th
---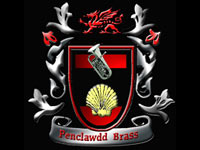 Penclawdd
Conductor: Tony Small

Last 15 Years:
2010: 10th in Championship Section (T. Small) (rel)
2009: 10th (T. Small)
2008: 5th in First Section (T. Small) (prom)
2007: 4th (T. Small)
2006: 2nd (T. Small)
2005: 8th (T. Small)
2004: 3rd (T. Small)
2003: 2nd in Second Section (T. Small) (prom)
2002: Winners of Second Section (N. Seaman)
2001: 8th in First Section (T. Small) (rel)
2000: 6th (T. Small)
1999: 6th
1998: 7th
1997: 8th in Championship Section (rel)
1996: 8th
---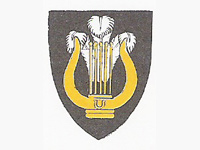 Pontardulais (Burns Pet Nutrition) Town
Conductor: Paul Jenkins

Last 15 Years:
2010: Winners (P. Jenkins)
2009: 5th (P. Jenkins)
2008: 7th (P. Jenkins)
2007: 5th (P. Jenkins)
2006: 5th (P. Jenkins)
2005: 3rd (A. Jones)
2004: 4th (M. Faro)
2003: 8th (D. Mahoney)
2002: 6th (B. Buckley)
2001: 5th (B. Buckley)
2000: 3rd (B. Buckley)
1999: 2nd in Second Section (prom)
1998: Winners
1997: 2nd in Third Section (prom)
1996: 3rd
---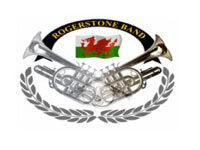 Rogerstone
Conductor: J. Jones

Last 15 Years:
2010: 7th (J. Jones)
2009: 3rd in Second Section (J. Jones) (prom)
2008: 3rd (M. Hutcherson)
2007: 4th (C.B. Buckley)
2006: 7th in First Section (G. O'Connor) (rel)
2005: 9th (C. Thomas)
2004: 7th (C. Thomas)
2003: 4th (C. Thomas)
2002: 4th (C. Thomas)
2001: 4th (C. Thomas)
2000: Winners of Second Section (A. MacDonald) (prom)
1999: 5th
1998: 5th
1997: 3rd in First Section (rel)
1996: 8th
---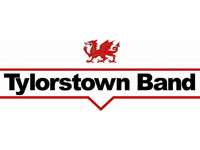 Tylorstown
Conductor: Garry Davies

Last 15 Years:
2010: Winners of Second Section (G. Davies) (prom)
2009: 4th (G. Davies)
2008: 2nd (G. Davies)
2007: 8th (G. Davies)
2006: 2nd (G. Davies)
2005: 10th in First Section (L. Bowden) (rel)
2004: =8th (A. Morton)
2003: 3rd (L. Phillips)
2002: 8th (L. Phillips)
2001: 3rd (L. Phillips)
2000: 5th (L. Phillips)
1999: 7th
1998: 8th
1997: 5th
1996: 7th
---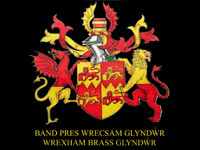 Wrexham Brass
Conductor: Wayne Ruston

Last 15 Years:
2010: 2nd (W. Ruston)
2009: 8th in Championship Section (W. Ruston) (rel)
2008: 9th (W. Ruston)
2007: 6th (W. Ruston)
2006: 3rd in First Section (W. Ruston) (prom)
2005: 2nd (W. Ruston)
2004: 2nd (W. Ruston)
2003: 6th (W. Ruston)
2002: 9th in Championship Section (W. Ruston) (rel)
2001: DNC
2000: Winners of First Section (as Rhos Silver) (I. Davey) (prom)
1999: 2nd (as Rhos) in First Section
1998: 2nd (as Rhos) in First Section
1997: Winners of Second Section (as Rhos) (prom)
1996: 2nd in Second Section (as Rhos)
---
Past Qualifiers:

2010: Pontardulais Town, Wrexham Brass
2009: Point of Ayr, Tongwynlais Temperance
2008: Newbridge (Celynen), Beaumaris
2007: Northop Silver, Treherbert
2006: Northop Silver, Penclawdd
2005: Parc and Dare, Wrexham Brass
2004: Parc and Dare, Wrexham Brass
2003: Treherbert and District, Abergavenny Borough
2002: Abergavenny Borough, Thomas Coaches Mid Rhondda
2001: Beaumaris, Treherbert and District
2000: Rhos Silver, Tongwynlais Temperance
1999: Burry Port, Rhos Silver
1998: Thomas Coahes Mid Rhondda, Rhos Silver
1997: Beaumaris, Burry Port
1996: Abergavenny, Thomas Coaches Mid Rhondda
1995: Beaumaris, Tongwynlais Temperance
---
Welsh Bands at the Finals:

2010: 3rd, 16th
2009: 1st, 10th
2008: 1st, 9th
2007: 2nd, 11th
2006: 8th, 10th
2005: 5th, 10th
2004: 2nd, 13th
2003: 13th, 16th
2002: 2nd, 11th
2001: 3rd, 12th
2000: 10th, 16th
1999: 6th, 14th
1998: 11th, 14th