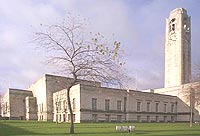 Sunday 20th March
Adjudicator: C. Brian Buckley

Test Piece: Prelude, Song & Dance (John Golland)

Commences: 11.00am
---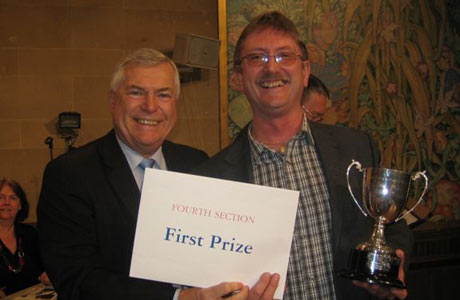 2010 champion - Crwbin

The bedrock of Welsh banding is in a pretty parlous state at the moment, with just five bands making it to the starting tape for the Fourth Section.

North, South, East and West...

In 2001 there were 22 bands registered in the grading tables and 11 taking part in the contest itself – from Llanelli and Crwbin in the west, to Severn Tunnel in the east, Conway and Menai Bridge in the north and Cwm in the east .

Hard work

Despite the hard work of the Regional committee, it's a real worry.

Whilst its great to see Ystradgynlais and Cwmbran return for the first time since 2009 and 2007 respectively, two of the other competitors are essentially development ensembles for bands who have recognised that they have to invest in youth if they are to survive into the next decade of the banding century.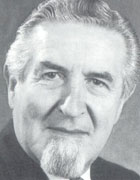 All we can hope is that Pontypool, Rhyl and Upper Rhondda return after playing last year, whilst others such as Ruthin, Cwmtawe, Harlech, Knighton, Gwernafield and Abergynolwyn can be encouraged to return as soon as possible.

Patchy

As a result success has been patchy at National level, although Beaumaris B took the National title in 2000 and there have been seven top six finishers since.

Last year's qualifiers came 6th and 21st.

Quality not quantity then?

Good news

The good news is that C Brian Buckley (right) should have some decent performances to enjoy, with all five bands hoping to build on recent contest outings.

Four played at the Welsh League contest in Blaenavon, where Oakdale came runner up in the Fourth Section, just ahead of Abertillery Youth and Cwmbran, whilst Ystradgynlais posted an encouraging 6th place in the Third Section.

Melingriffith 2 didn't compete there, but still ended the season tied as joint runner up with Abertillery in the overall Welsh League standings.

Two from five to go to Cheltenham may seem good odds, its just a pity they weren't made a bit longer with a few more competitors.
---
As for a winner?

With just the five we will come straight out and go for a top two of Melingriffith 2, Ystradgynlais, with Oakdale, Abertillery Youth and Cwmbran close behind.

Good luck to them all.

4BR Prediction:

1. Melingriffith 2
2. Ystradgynlais
3. Oakdale
4. Abertillery Youth
5. Cwmbran
---
Abertillery Youth
Conductor: Dean Evans

Last 15 Years:
2010: 7th (D. Evans)
---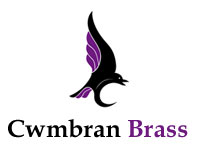 Cwmbran Brass
Conductor: Andrew Lucas

Last 15 Years:
2010: DNC
2009: DNC
2008: DNC
2007: 11th (A. Lucas)
2006: DNC (rel)
2005: DNC (rel)
2004: 7th in Second Section (J. Burns)
2003: 9th (J. Burns)
2002: 5th
2001: 2nd in Third Section (prom)
2000: 5th in Third Section
1999: 5th in Third Section
1998: 8th in Third Section
1997: 4th in Third Section
1996: N/K
---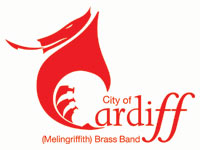 Mellingriffith 2
Conductor: Dewi Griffiths

Last 15 Years:
2010: 5th (D. Griffiths)
---
Oakdale Silver
Conductor: A. Browning

Last 15 Years:
2010: 8th (R. Probyn)
2009: DNC
2008: DNC
2007: 7th (R. Probyn)
2006: 12th (R. Probyn)
2005: 9th (R. Probyn)
2004: DNC
2003: 8th (R. Probyn)
2002: 4th (R. Probyn)
2001: 11th in Third Section (R. Probyn) (rel)
2000: 11th (R. Probyn)
1999: 11th
1998: 3rd
1997: 13th
1996: 4th
---
Ystradgynlais Public
Conductor: W. White

Last 15 Years:
2010: DNC
2009: 6th (P. Williams)
2008: DNC
2007: DNC
2006: DNC
2005: DNC
2004: 7th (A. Morgan)
2003: 11th (A. Jones)
2002: 13th
2001: DNC
2000: 12th
1999: 8th
1998: N/K 4th Section
1997: N/K 4th Section
1996: N/K
---
Past Qualifiers:

2010: Crwbin, Upper Rhondda Brass
2009: Pontypool, Ebbw Vale
2008: Crosskeys Silver, Severn Tunnel
2007: Crosskeys Silver, Gwaun Cae Gurwen (Blaenafon Concert withdrew before the finals)
2006: Llwydcoed, Crosskeys Silver
2005: Royal Oakeley, Llwydcoed
2004: Radyr and Morganstown, Goodwick Brass
2003: Harlech, Ogmore Valley
2002: Conway Town, Porthaethwy Menai Bridge
2001: Llanelli and District, Briton Ferry
2000: Beaumaris B, Crosskeys
1999: Harlech, Blaenavon Town
1998: Llanrug, Cross Keys
1997: Glyneath, Royal Oakeley
1996: Royal Oakeley, Newbridge Celynen
1995: Royal Oakeley, Llanelli Town
---
Welsh bands at the Finals:

2010: 6th, 21st
2009: 8th, 11th
2008: 8th, 14th
2007: 15th, 17th
2006: 3rd, 19th
2005: 10th, 11th
2004: 4th, 18th
2003: 6th, 8th
2002: 5th, 7th
2001: 4th, 18th
2000: 1st, 18th
1999: 3rd, 10th
1998: 14th, 16th