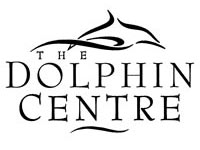 Sunday 20th March
Adjudicator: Jim Davies

Test Piece: Paganini Variations (Philip Wilby)

Draw: 12.30pm
Commences: After Fourth Section
---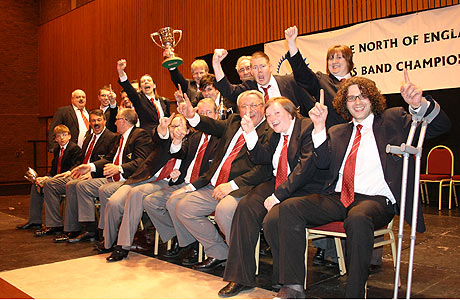 2010 champion - Reg Vardy

Normal service was resumed in the Championship Section last year when Reg Vardy reclaimed the title lost in 2009.

They have now won eight times in the last nine years, and are favourites to do it again this weekend too.

Challenge

It would be great to see a more concerted challenge for Jim Davies (right) to sort out to their domestic hegemony than just the occasional victory from their rivals, but as has been the case for the best part of a decade or more now, they remain the band to beat on their home patch.

That domestic supremacy wasn't translated into substantive success away from home in the past year though – and neither has it inspired their rivals to up their contesting ante either.

London saw Reg Vardy and Riverside end in 15th & 19th places respectively, whilst there were disappointing returns at other events too.

The area needs a leading competitor that is more than just a big fish in a small pond and more bands that can feed off its hard won success when it does come too.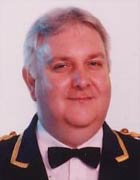 Perspective

The Nationals were a real disappointment after the promise shown by the qualifiers in 2008 & 2009, and with no British Open representative and no promotions to join Reg Vardy as the sole contender in the Grand Shield, any national successes at second tier events such as the Spring Festival contests, Pontins and Butlins must be put into perspective.

2010 wasn't a great year at the top level of banding.

Above weight

Reg Vardy continues to punch above its weight – but in 2010 that was only occasionally, with a fine 4th place at the English National the only highlight in what away from home turf was a disappointing year.

On their day they can mix it in top class company, but it was a frustratingly inconsistent season – with that high at Preston offset by other lows.

Nicholas Childs returns following his success with Woodfalls in Torquay, so they should be favourites to enjoy more local success.

The hope is that it can be translated into something even bigger and better for the rest of the year.

Defence

The 2009 champion EYMS will want to forget about their lack lustre defence of their title last year, when they fell to their lowest position in the results table for well over a decade.

Allan Morrison has been brought into to help them in their quest to return to London, and with a solid performance at the Senior Cup and another at Butlins they should be confident of doing that, and maybe even celebrate some title winning silverware once more.

Push on

Fishburn won this title in 2001 and last headed to London in 2006, so they will be hoping to push on from last year's 3rd place finish under the baton of John Ward.

A top six result at the Senior Cup and a midfield finish at the Scottish Open showed promise, but they will know they will have to up their form if they are to start looking for B&B around Kensington in October.

Solid

NASUWT Riverside made their first London appearance since 2005 last year, but found life difficult at the Albert Hall where they finished 19th.

The qualification did boost contesting confidence however, as they finished a solid 11th at the Senior Cup.

However, they will know they will also have to be on top of their game of they are to return to Kensington.

Consistent

Easington Colliery has produced consistent performances over the last few years to end in and around the top six.

They will be looking to make a move up the results table for a possible podium finish under David Hirst, but they know they will have to up their form from that shown in ending a lowly 15th at the Senior Cup.

Meanwhile, GT Group Peterlee will look to build on their 8th place finish last year with the help of the experienced Norman Law.

12th place at Pontins was a disappointment, but they should be confident of pushing for the top six this time around.

Disappointing

Kirkbymoorside will also be looking to better last year's 5th place finish as they build on a disappointing 15th place at the Scottish Open under John Woodward.

A good each way bet for a podium place may be found in Felling, who have put in strong performances in the last three years.

The talented Steve Malcolm leads their assault boosted by solid returns at the Senior Trophy and Scottish Open.

Interest

There will be plenty of interest in Barton Town as the band, which has made remarkable progress from the Fourth to the Championship Section in just six years, makes its appearance under the baton of Richard Evans.

It would be a fairytale to think they could make it a full house of regional titles, but not so far fetched that they could very well surprise their rivals and book a place at the Finals.

Return

Finally, the welcome return of Lockwood.

They missed last year's event, but return under the baton of the experienced John Roberts.

They were pretty competitive on their last appearance in 2009, coming 6th, so it will be interesting to hear what form they are in after their contesting leave of absence.
---
As for a winner?

Hard to see further than a win for Reg Vardy if they play to form – but it is a significant if.

On their day they are a class apart, so they won't want to miss out on a good start to the season, although EYMS should push them close if they can show that Butlins form once more.

Fishburn and Riverside should battle it out for the final podium slot with Felling and Barton close behind. Lockwood is our dark horse.

4BR Prediction:

1. Reg Vardy
2. EYMS
3. Fishburn
4. NASUWT Riverside
5. Felling
6. Barton

Dark Horses: Lockwood
---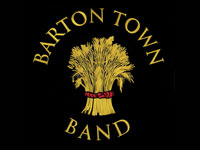 Barton Town
Conductor: Richard Evans
4BR Ranking: 107

Last 15 Years:
2010: Winners of First Section (R. Evans) (prom)
2009: 2nd (R. Evans)
2008: Winners of Second Section (R. Evans) (prom)
2007: Winners of Third Section (M. Bentham) (prom)
2006: Winners in Fourth Section (M. Bentham) (prom)
---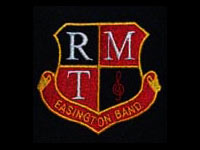 Easington Colliery
Conductor: David Hirst
4BR Ranking: 168

Last 15 Years:
2010: 6th (D. Hirst)
2009: 7th (R. Farr)
2008: 7th (N. Law)
2007: 5th (D. Hirst)
2006: 2nd in First Section (D. Hirst) (prom)
2005: Winners of First Section (D. Hirst)
2004: 4th (D. Hirst)
2003: 8th (D. Dye)
2002: 6th (D. Dye)
2001: 9th (D. Dye)
2000: 7th (D. Dye)
1999: 7th in Championship Section (rel)
1998: 8th
1997: N/K
1996: N/K
---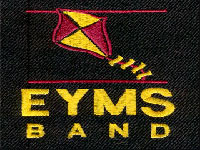 East Yorkshire Motor Services
Conductor: Alan Morrison
4BR Ranking: 60

Last 15 Years:
2010: 7th (S. Lippeatt)
2009: Winners (R. Childs)
2008: 2nd (R. Childs)
2007: 2nd (J. Davies)
2006: 3rd (J. Davies)
2005: 6th (G. Pritchard)
2004: 2nd (G. Pritchard)
2003: 2nd (G. Pritchard)
2002: 2nd (G. Pritchard)
2001: 2nd (A. Morrison)
2000: 3rd (G. O'Connor)
1999: 2nd
1998: Winners
1997: Winners
1996: Winners
---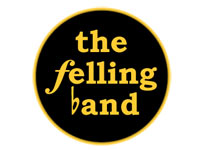 Felling
Conductor: Steve Malcolm
4BR Ranking: 100

Last 15 Years:
2010: 4th (G. Tindall)
2009: 5th (G. Tindall)
2008: 3rd (G. Tindall)
2007: Winners of First Section (G. Tindall) (prom)
2006: Winners of First Section (G. Tindall)
2005: 6th (G. Tindall)
2004: 2nd in Second Section (G. Tindall) (prom)
2003: 4th (S. Malcolm)
2002: 6th (N. Davies)
2001: 8th (B. Broadbent)
2000: Winners of Third Section (B. Broadbent) (prom)
1999: N/K
1998: 8th (rel)
1997: N/K
1996: N/K
---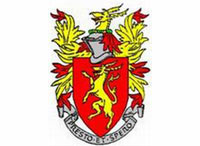 Fishburn
Conductor: John Ward
4BR Ranking: 70

Last 15 Years:
2010: 3rd (A. Morrison)
2009: 4th (G. Cutt)
2008: 4th (R. Gray)
2007: 4th (R. Gray)
2006: 2nd (R. Gray)
2005: 4th (I. McElligott)
2004: 3rd (G. O'Connor)
2003: 3rd (G. O'Connor)
2002: 3rd (G. O'Connor)
2001: Winners (I. Robinson)
2000: 2nd (I. Robinson)
1999: 3rd
1998: 5th
1997: 3rd
1996: 8th
---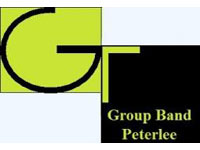 GT Group Peterlee
Conductor: Norman Law
4BR Ranking: 158

Last 15 Years:
2010: 8th (S. Malcolm)
2009: Winners of First Section (S. Malcolm) (prom)
2008: 3rd (S. Malcolm)
2007: 6th (B. Holden)
2006: 4th (B. Holden)
2005: 2nd in Second Section (B. Holden) (prom)
2004: 4th (B. Holden)
2003: 5th (B. Holden)
2002: 8th (B. Holden)
2001: DNC
2000: 2nd (T. Maddison)
1999: 2nd
1998: 7th
1997: N/K
1996: N/K
---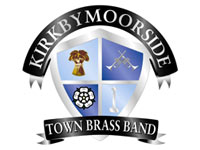 Kirkbymoorside
Conductor: John Woodward
4BR Ranking: 173

Last 15 Years:
2010: 5th (J. Woodward)
2009: 8th (J. Woodward)
2008: Winners of First Section (J. Woodward) (prom)
2007: 8th in Championship Section (J. Woodward) (rel)
2006: 7th (J. Woodward)
2005: 3rd in First Section (J. Woodward) (prom)
2004: Winners (J. Woodward)
2003: 6th (J. Woodward)
2002: 8th (J. Woodward)
2001: 5th (J. Woodward)
2000: 5th (J. Woodward)
1999: 3rd (J. Woodward)
1998: DNC
1997: 9th in Championship (J. Woodward) (rel)
1996: N/K
---
Lockwood Brass
Conductor: John Roberts
4BR Ranking: Outside top 200

Last 15 Years:
2010: DNC
2009: 6th (J. Roberts)
2008: 4th in First Section (J. Roberts) (prom)
2007: 2nd (J. Roberts)
2006: Winners of Second Section (J. Roberts) (prom)
2005: Winners of Second Section (J. Roberts)
2004: Winners of Third Section (J. Roberts) (prom)
2003: Winners of Fourth Section (N. Barnes) (prom)
2002: DNC
2001: DNC
2000: DNC
1999: N/K
1998: DNC
1997: N/K
1996: N/K
---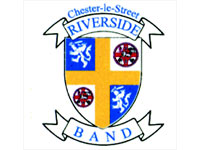 NASUWT Riverside
Conductor: Ian Robinson
4BR Ranking: 119

Last 15 Years:
2010: 2nd (I. Robinson)
2009: 3rd (I. Robinson)
2008: 5th (I. Robinson)
2007: 3rd (I. Robinson)
2006: 6th (I. Robinson)
2005: 2nd (I. Robinson)
2004: 5th (I. Robinson)
2003: 9th (D. Hirst)
2002: 6th (R. Evans)
2001: 4th (A. Swainson)
2000: 4th (R. Payne)
1999: 4th
1998: 7th
1997: 4th
1996: 4th
---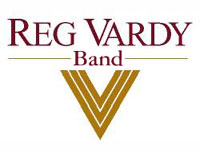 Reg Vardy
Conductor: Dr. Nicholas Childs
4BR Ranking: 14

Last 15 Years:
2010: Winners (N. Childs)
2009: 2nd (N. Childs)
2008: Winners (R. Farr)
2007: Winners (R. Farr)
2006: Winners (R. Farr)
2005: Winners (R. Farr)
2004: Winners (R. Farr)
2003: Winners (R. Gray)
2002: Winners (N. Childs)
2001: 3rd (B. Grant)
2000: Winners (N. Childs)
1999: Winners
1998: 3rd
1997: 2nd
1996: 6th
---
Past Qualifiers:

2010: Reg Vardy, NASUWT Riverside
2009: EYMS, Reg Vardy
2008: Reg Vardy, EYMS
2007: Reg Vardy, EYMS
2006: Reg Vardy, Fishburn
2005: Reg Vardy*, Chester le Street Riverside, BHK Horden
2004: Ever Ready, EYMS
2003: Ever Ready, EYMS
2002: Ever Ready, EYMS
2001: Fishburn, EYMS
2000: Ever Ready, Fishburn
1999: Ever Ready, EYMS
1998: EYMS, British Steel Teeside
1997: EYMS, Ever Ready
1996: EYMS, British Steel Teeside
1995: Fishburn, Ever Ready
1994: Ever Ready, British Steel Teeside
1993: Ever Ready, Fishburn
1992: Fishburn, Ever Ready
1991: Ever Ready, North Skelton
1990: Ever Ready, North Skelton
1989: Ever Ready, Coal Products (CPL)
*Pre Qualified
---
How North of England bands did in London:

2010: 15th, 19th
2009: 5th, 20th
2008: 9th, 11th
2007: 12th, 19th
2006: 12th, 16th
2005: 10th, 17th, 20th
2004: 3rd, 20th
2003: 12th, 14th
2002: 9th, 20th
2001: 14th, 18th
2000: 13th, 19th
1999: 15th, 19th
1998: 10th, 17th
1997: 5th, 13th
1996: 8th, 19th
1995: 16th, 19th
1994: 16th, 18th
1993: 17th, 20th
1992: 15th, 16th
1991: 8th, 20th
1990: 14th, 23rd
1989: 17th, 20th