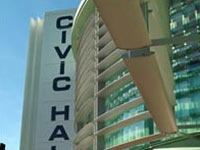 Sunday 13th March
Civic Hall
Adjudicator: Philip Harper & Peter Bassano

Test Piece: Paganini Variations (Philip Wilby)

Draw: 12.00 noon
Commences: After Second Section results
---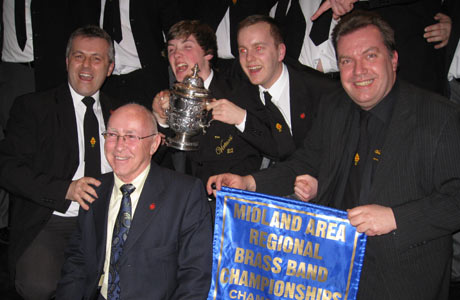 2010 champions - Virtuosi GUS

The top section here hasn't hit the real heights of late, but it doesn't stop it from being one of the most intriguing events around.

Just about all of the 12 competitors will fancy their chances of getting to Kensington in October – some a bit more realistically than others it must be said – but not one will take to the stage on Sunday afternoon completely out of the reckoning before a note is blown.

Ponder

Plenty for Philip Harper and Peter Bassano (right) to ponder then in the box, and it may well come down to the men at the helm and what they can inspire their troops to deliver.

Ian Porthouse and Russell Gray have already proven their credentials - leading two of their contesting clientele to the Albert Hall, whilst John Berryman has been deciding the fates of those in the North West, Duncan Beckley warming up by leading Horbury Victoria to Cheltenham at Bradford, and Jeremy Wise one of the favourites to return to Kensington with Redbridge next weekend.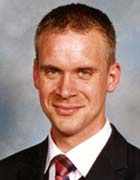 Top two

Of the dozen contenders the bulk of the bookies money will surely be placed on the two bands that showed decent, if not spectacular form at Butlins – Desford and Virtuosi GUS.

They also happen to be the two bands that have scooped this title here 8 times between them in the last 10 years.

Despite that, Desford remains the eternal enigma – qualifying in the last four years without ever quite suggesting they were in the mood to really barge their way into the prizes come London.

They were infuriating at Butlins – a performance of maybes, ifs, buts and too little intensive rehearsal – but they still came runner up. Russell Gray's take on 'Paganini' is high paced and exciting – and will need a good band on tasty form to carry it off.

On their day Desford can do that without a doubt – but the old question marks remain.

Infuriating too

Reigning champions Virtuosi GUS were also a tad infuriating at Skegness too – pretty average on the set work but rather inspired in the entertainment front – a reverse of which this weekend could well see them take this title once more.

John Berryman has been getting a taste of what London bound rivals were delivering at the North West, and he will know that his band will have to perform well to join them there.

On tiptop form they should make it – but they won't be taking anything for granted.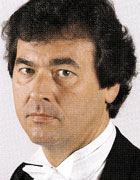 Sadness

Real sadness that Sovereign Brass will not be headed by Peter Parkes, as twelve months ago he very nearly rolled back the years in leading them to a podium finish.

Graham O'Connor takes the reins at a band that has enjoyed consistent results here since winning the title in 2005, so can they do the Major proud and return to London?

They will have to up their form from the lowly 18th place at the Grand Shield if they are to do just that though.

Build on form

2007 winners Staffordshire will be looking for a London return if they can build on the form that saw them come runner up at the Senior Trophy in Blackpool, although they failed to impress as much at Pontins.

Huw Thomas heads a band of inconsistent form here of late, but one that could well force its way into the reckoning if they really hit their bootstraps.

Competitive

2006 champions Newstead Welfare will be confident of making another London appearance after just missing out last year, coming 4th.

Duncan Beckley has moulded a competitive outfit under his command – winning in 2006, qualifying in 2009 and posting a top 10 finish at the Grand Shield in 2010.

Determination

You have to go back to 2001 for the last time Thoresby Colliery made it to London, but they have shown their ambition, as well as determination by bringing in Ian Porthouse to direct their assault.

He has already led Whitburn to the Scottish title and will seek to do the same for a band that showed decent form in a top six finish at Butlins.

Dark horse

Jaguar Land Rover may be a bit of a dark horse this weekend if they can repeat the form shown at Pontins where they claimed a well deserved podium finish.

The band last qualified in 2006 and enjoyed a solid result at the Grand Shield last year.

Dave Lea is one of the most experienced MDs around, so a possible return to Kensington could be on the cards.

Experience

Kibworth has an experienced man at the helm too in Jeremy Wise, and it will be interesting to hear what he makes of this work with a band that has had a few ups and downs of late.

They were 20th at the Senior Cup in Blackpool and 6th last year, so recent form is a little varied.

Promoted bands

The two promoted bands will be looking to make a mark, with Derwent Brass perhaps best placed as they bounced back to the top section after their 2009 relegation.

Keith Leonard has bags of nous, but he will know that they will have to perform a lot better than their 15th place finish at the Senior Cup and their 5th place at Harrogate if they are not to just be worrying about another relegation battle.

So too City of Coventry Brass, who return here for the first time 2004.

The band has improved rapidly of late – winning the Second Section title in 2008, but it is a big old leap up after last year's 7th place in the First Section.

Held their own

Two bands that have held their own since gaining promotion have been Glossop Old and Gresley Colliery.

Glossop returned in 2009 and has pocketed two top six finishes as they look to build further this time around, whilst Gresley came an encouraging 10th on their 2010 debuts.
---
As for a winner?

Desford if they have put the work in and play to form – if not, GUS if they can rediscover their test piece mojo.

These two bands have that bit of extra quality that should stand them in good stead, but Thoresby Colliery could well push their way into the qualification fame with Sovereign, Newstead and Jaguar (Coventry) not far behind.

Our dark horse is Staffordshire

4BR Prediction:

1. Desford Colliery
2. Virtuosi GUS
3. Thoresby Colliery
4. Sovereign Brass
5. Newstead Welfare
6. Jaguar (Coventry)

Dark Horse: Staffordshire
---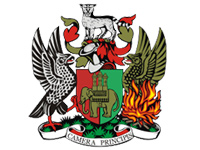 City of Coventry
Conductor: Stephen Cooper
4BR Ranking: Outside top 200

Last 14 Years:
2010: 7th in First Section (S. Cooper) (prom)
2009: 2nd (S. Cooper)
2008: Winners of Second Section (S. Cooper) (prom)
2007: 4th (S. Cooper)
2006: 17th in First Section (S. Cooper) (rel)
2005: 15th (S. Lippeatt)
2004: 12th Championship section (P. Bailey) (rel)
2003: 10th (P. Bailey)
2002: 2nd in First Section (prom)
2001: 5th
2000: 4th
1999: 17th
1998: 8th
1997: 6th
---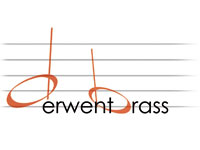 Derwent Brass
Conductor: Keith Leonard
4BR Ranking: 133

Last 14 Years:
2010: 2nd in First Section (K. Leonard) (prom)
2009: 9th in Championship Section (K. Leonard) (rel)
2008: 10th (K. Leonard)
2007: 2nd in First Section (K. Leonard) (prom)
2006: 6th (K. Leonard)
2005: 10th in Championship Section (K. Leonard) (rel)
2004: 10th (K. Leonard)
2003: 4th in First Section (K. Leonard) (prom)
2002: 3rd (K. Leonard)
2001: 12th (K. Leonard)
2000: 7th (K. Leonard)
1999: 5th
1998: 2nd in Second Section (prom)
1997: 3rd
---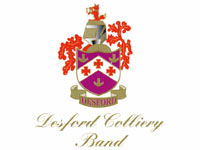 Desford Colliery
Conductor: Russell Gray
4BR Ranking: 13

Last 14 Years:
2010: 2nd (S. Roberts)
2009: Winners (R. Gray)
2008: Winners (N. Seaman)
2007: 2nd (N. Seaman)
2006: 6th (N. Seaman)
2005: 2nd (P. Parkes)
2004: 7th (P. Parkes)
2003: Winners (P. Parkes)
2002: Winners (P. Parkes)
2001: 3rd (P. Parkes)
2000: Winners (P. Parkes)
1999: 2nd
1998: Winners
1997: 3rd
---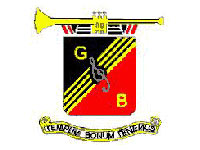 Glossop Old
Conductor: Phil Pavey
4BR Ranking: 177

Last 14 Years:
2010: 6th (P. Pavey)
2009: 5th (P. Pavey)
2008: Winners of First Section (J. Davies) (prom)
2007: 5th (J. Davies)
2006: 4th (J. Davies)
2005: DNC (rel)
2004: 13th in Championship Section (J. Cant)
2003: 7th (J. Cant)
2002: 6th
2001: 10th
2000: 4th
1999: 3rd
1998: 4th
1997: 2nd
---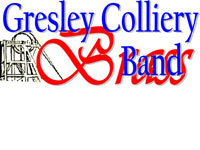 Gresley Colliery
Conductor: Wesley Kendrick
4BR Ranking: Outside top 200

Last 14 Years:
2010: 10th (J. Durrant)
2009: 3rd in First Section (S. Shimwell) (prom)
2008: 10th (D. Hirst)
2007: Winners (R. Grantham)
2006: 10th (D. Hutchinson)
2005: 13th (D. Hutchinson)
2004: 11th (D. Hutchinson)
2003: 3rd (D. Hutchinson)
2002: 17th
2001: 8th
2000: 16th
1999: 17th
1998: 9th in Second Section (prom)
1997: 2nd
---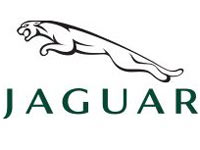 Jaguar Land Rover
Conductor: Dave Lea
4BR Ranking: 115

Last 14 Years:
2010: 8th (D. Lea)
2009: 6th (D. Lea)
2008: 9th (D. Lea)
2007: 8th (D. Lea)
2006: 2nd (D. Lea)
2005: 3rd (D. Lea)
2004: 6th (D. Lea)
2003: 9th (D. Lea)
2002: 7th (D. Lea)
2001: 7th (D. Lea)
2000: 6th (D. Lea)
1999: 4th
1998: 8th
1997: 4th
---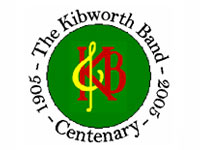 Kibworth
Conductor: Jeremy Wise
4BR Ranking: 162

Last 14 Years:
2010: 9th (J. Hudson)
2009: 10th (J. Hudson)
2008: 6th (J. Wise)
2007: 9th (J. Berryman)
2006: 2nd in First Section (J. Berryman) (prom)
2005: 3rd (J. Berryman)
2004: 11th in Championship Section (J. Berryman)(rel)
2003: Winners of First Section (J. Berryman) (prom)
2002: 8th
2001: Winners of First Section
2000: 12th in Championship Section (rel)
1999: Winners of First Section (prom)
1998: 9th
1997: 4th
---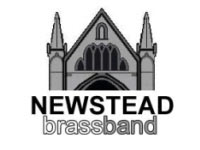 Newstead Welfare
Conductor: Duncan Beckley
4BR Ranking: 48

Last 14 Years:
2010: 4th (D. Beckley)
2009: 2nd (D. Beckley)
2008: 7th (D. Beckley)
2007: 6th (D. Beckley)
2006: Winners (D. Beckley)
2005: 5th (D. Beckley)
2004: 8th (D. Beckley)
2003: 3rd (D. Beckley)
2002: 4th (D. Beckley)
2001: 11th (D. Beckley)
2000: 5th in First Section (D. Beckley) (prom)
1999: 4th
1998: 10th
1997: Winners of Second Section (prom)
---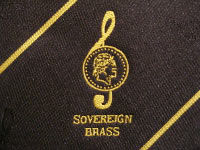 Sovereign Brass
Conductor: Graham O'Connor
4BR Ranking: 74

Last 14 Years:
2010: 3rd (P. Parkes)
2009: 7th (P. Parkes)
2008: 3rd (D. Maplestone)
2007: 3rd (T. Jones)
2006: 4th (P. Parkes)
2005: Winners (T. Jones)
2004: 3rd (T. Jones)
2003: 4th (W. Ruston)
2002: 10th (B. Hurdley)
2001: 5th (D. Maplestone)
2000: 5th (S. Cooper)
1999: 7th
1998: 7th
1997: 8th
---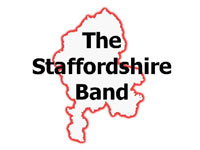 Staffordshire Band
Conductor: Huw Thomas
4BR Ranking: 75

Last 14 Years:
2010: 7th (H. Thomas)
2009: 12th (H. Thomas)
2008: 4th (S. Kerwin)
2007: Winners (D. Maplestone)
2006: 7th (N. Boddice)
2005: 8th (S. Bastable)
2004: 2nd (S. Bastable)
2003: 6th (D. Maplestone)
2002: Winners of First Section (D. Maplestone) (prom)
2001: 6th (A. Culshaw) (rel)
2000: 11th (A. Culshaw)
1999: 9th
1998: 2nd
1997: 6th
---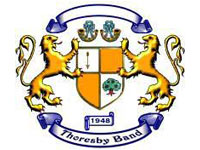 Thoresby Colliery
Conductor: Ian Porthouse
4BR Ranking: 95

Last 14 Years:
2010: 5th (M. White)
2009: 3rd (G. Stevens)
2008: 5th (S. Lippeatt)
2007: 7th (M. Heartfield)
2006: 3rd (M. Heartfield)
2005: 7th (A. Duncan)
2004: 9th (J. Hudson)
2003: 5th (S. Lippeatt)
2002: 3rd (S. Lippeatt)
2001: 2nd (S. Lippeatt)
2000: 2nd in First Section (S. Lippeatt) (prom)
1999: 11th in Championship Section (rel)
1998: 10th
1997: 7th
---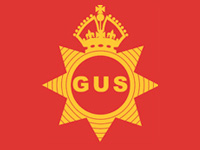 Virtuosi GUS
Conductor: John Berryman
4BR Ranking: 16

Last 14 Years:
2010: Winners (J. Berryman)
2009: 4th (J. Berryman)
2008: 2nd (J. Berryman)
2007: 5th (D. Stowell)
2006: 5th (D. Stowell)
2005: 4th (D. Stowell)
2004: Winners (D. Stowell)
2003: 11th (R. Gray)
2002: 2nd (B. Grant)
2001: Winners (F. Renton)
2000: 3rd (M. White)
1999: 5th
1998: 5th
1997: 8th
---
Past Qualifiers:

2010: Virtuosi GUS, Desford Colliery
2009: Desford Colliery, Newsetad Welfare
2008: Desford Colliery, Virtuosi GUS
2007: Staffordshire, Desford Colliery
2006: Newstead Welfare, Jaguar (Coventry)
2005: Woolley Pritchard Sovereign, Desford Colliery
2004: Travelsphere Holidays, Staffordshire
2003: Desford Colliery, Ransome
2002: Desford Colliery, Travelsphere Holidays
2001: Travelsphere Holidays, Thoresby Colliery
2000: Desford Colliery, NSK-RHP Ransome
1999: NSK-RHP Ransome, Desford Colliery
1998: Desford Colliery, Staffordshire Building Society
1997: NSK-RHP Ransome, Rhodian Brass
1996: Rigid Containers, Rhodian Brass, Desford Colliery*
1995: Desford Colliery, Rigid Containers
1994: William Davis Construction, Thoresby Colliery, Rigid Containers
*Pre Qualified
---
Midlands bands at London:

2010: 6th, 14th
2009: 10th, 16th
2008: 10th, 19th
2007: 10th, 18th
2006: 15th, 17th
2005: 9th, 12th
2004: 6th, 13th
2003: 7th, 10th
2002: 8th, 16th
2001: 13th, 16th, 17th
2000: 2nd, 11th, 12th
1999: 4th, 20th
1998: 14th, 15th
1997: 9th, 14th
1996: 10th, 12th, 14th
1995: 3rd, 6th
1994: 9th, 20th