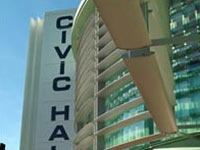 Saturday 12th March
Civic Hall
Adjudicator: Peter Bassano & Major Paul Norley

Test Piece: Le Carnival Romain (Hector Berlioz arr Frank Wright)

First Draw: 10.00am
Second Draw: 12.00pm
Commences: 11.00am
---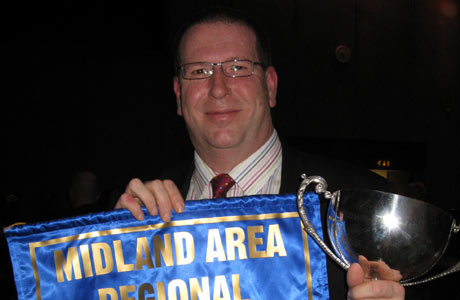 2010 champions - Langley

Three areas have tackled 'Le Carnival Romain' so far, and three batches of competitors have struggled to overcome its heady mix of technical and lyrical hurdles.

There have been some notable efforts – Hammonds Saltaire at Bradford last weekend, but these have been the exception rather than the rule. In general it has been pretty average fare on a piece that should surely be within the scope of true Championship bands in waiting.

National winners

Some of those have come from here in the past: The Midlands has produced three National winners since 2000 and four bands in the top six in the last five years, but that last champion was in 2006, and the 2010 representatives didn't exactly set the world on fire at Harrogate – coming 5th, 11th and 12th.

Are any of this class of 18 contenders really ready to make that step up in class? 'Carnival Romain' will provide some interesting answers.

Cut out

Peter Bassano and Major Paul Norley (both right) are the men charged with finding the qualifiers for Cheltenham, and they could have their work cut out with what looks on paper at least, to be a well-matched field of rivals.

None really stand out as short odds pre contest favourites.

Butlins rivals

Seven of these bands locked horns at Butlins earlier in the season and two at Pontins late last year, whilst two promoted and two relegated bands from the Second and Championship Sections join the 14 returnees.

Those Butlins rivals include last year's winners Langley, who delivered a solid showing in coming 12th at Harrogate, but really built on that with a fine 4th place finish at Skegness.

On that form they will be confident of making the short trip to Cheltenham in September.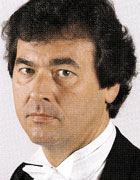 Pontins champion

Pontins champion Jackfield Elcock Reisen enjoyed a great 2010 and a solid start to 2011 when they came 7th at Butlins.

Simon Platford has a competitive band under this command as they seek to return to championship status with a first finals qualification since 2007.

Dip in fortune

Oddfellows Brass was last in the Championship Section back in 2000, but after a dip in fortune has been making good progress under Rob Boulter's command.

Last year's podium finish led them to Harrogate where they came 11th.

If they have continued to build on that, a return to the finals may beckon again.

Foresters Brass 2000 enjoyed a solid return at Butlins where they came 5th, and after falling away last year to come 8th, Pete Collins will bring a confident band to the contest as they seek a first finals appearance since 2006.

Top six

Carlton Brass also enjoyed a top six finish at Skegness as they look to reverse last year's return that saw them drop from 6th to 15th.

After a busy time in the box, Stan Lippeatt tries to impress his fellow judges from the outside on this occasion.

2009 winners Phoenix West Midlands only had a short stay in the top section and return this year following relegation.

The band has won all four lower sections since 2003 and will look to return to winning ways after their 10th place at Butlins.

Midfield finishes

Bedworth Brass and Enderby claimed midfield finishes at Skegness, coming 11th and 12th respectively.

Bedworth has fallen away a little in the last couple of years, whilst Enderby has been rebuilding after their relegation from the Championship Section in 2009 – coming 18th at the Senior Trophy and 9th here last time around.

Decent form

Harborough was the last of the Butlins contenders, but endured a disappointing return in coming 20th.

They look to return to some decent form after struggles of late at this level, whilst the same applies somewhat to Foss Dyke who won here in 2006 but fell away to 14th place last year after two top six finishes.

Up and down

Brackley & District has been a bit up and down of late – coming as low as 18th in 2008 and as high as 8th in 2009, whilst Hathern also claimed a podium finish in 2008 but dropped away to come 13th last year.

Both need decent returns this time around to avoid any possible relegation threats.

Meanwhile for Ratby Co-operative, a return to the First Section for the first time in nine years after they couldn't quite do enough to avoid the drop through the relegation trap door.

14th place at the Senior Cup was a solid enough return, but with the experienced Michael Fowles at the helm a return to better days may be on the cards this weekend.

Promoted bands

The two promoted bands of Tintwistle and Wellington (Telford) will be looking to make an immediate mark.

Tintwistle won the Second Section title to make a pretty sharp return following their 2008 relegation, and went on to post a midfield finish at Harrogate. Meanwhile, Wellington showed that they continue to build in confidence and maturity under Mark Phillips as the band that in 2006 was playing in the Fourth Section gained promotion and posted a top 10 finish at Pontins.

Top six finishes

Two bands that ended last year's contest with top six finishes look to push on for possible qualification berths this time around.

Shirland Welfare won the Second Section in 2009 and delivered a winning performance at the recent Derby contest, so confidence should be high, whilst Shirley made a huge leap up the results table lat year when they came 6th and will look to gain their first qualification place since 2003 under David Bishop-Rowe's experienced baton.

That just leaves Wigston who have fallen away in the past couple of years and will look to gain a qualification place for the first time since 2005 under Gary Sleath.
---
As for a winner?

A difficult one to call as there is no real clear-cut favourite on paper. A handful of bands will fancy their chances though with Jackfield, Ratby and Langley three who should be in the Cheltenham mix.

Oddfellows Brass, Shirland Welfare and Phoenix should be around and about the top six for us with Enderby our dark horse.

4BR Prediction:

1. Ratby Co-operative
2. Jackfield Elcock Reisen
3. Langley
4. Oddfellows Brass
5. Shirland Welfare
6. Phoenix West Midlands

Dark Horse: Enderby
---
Bedworth Brass
Conductor: Guy Bennett

Last 14 Years:
2010: 10th (G. Bennett)
2009: 7th (G. Bennett)
2008: 15th (S. Tighe)
2007: 12th (C. Randle)
2006: 8th (C. Randle)
2005: 2nd (C. Randle)
2004: 13th (D. Williams)
2003: 10th (D. Williams)
2002: 6th
2001: 16th
2000: 2nd in Second Section (prom)
1999: 15th
1998: Winners of Second Section
1997: N/K
---
Brackley & District
Conductor: Jason Glynn

Last 14 Years:
2010: 12th (J. Glynn)
2009: 8th (J. Glynn)
2008: 18th (D. Richards)
2007: 9th (J. Glynn)
2006: 11th (J. Glynn)
2005: 6th (J. Glynn)
2004: 7th (J. Glynn)
2003: 9th (J. Glynn)
2002: 3rd in Second Section (prom)
2001: 6th
2000: 4th
1999: 12th
1998: 4th
1997: 14th
---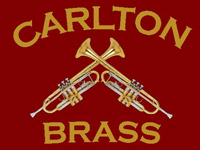 Carlton Brass
Conductor: Stan Lippeatt

Last 14 Years:
2010: 15th (W. Ritchie BEM)
2009: 6th (W. Ritchie BEM)
2008: 4th (W. Ritchie BEM)
2007: 3rd in Second Section (W. Ritchie) (prom)
2006: 3rd (T. Wilson)
2005: 3rd (T. Wilson)
2004: 13th (T. Wilson)
2003: 2nd in Third Section (prom) (T. Wilson)
2002: 2nd (T. Wilson)
2001: Winners of Fourth Section (prom) (T. Wilson)
2000: 5th (N/K)
1999: 21st
1998: DNC
1997: DNC
---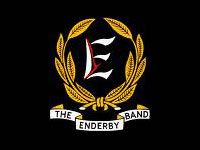 Enderby
Conductor: Jonathan Mott

Last 14 Years:
2010: 9th (J. Mott)
2009: 8th in Championship Section (J. Mott) (rel)
2008: 11th (H. Thomas)
2007: 4th in First Section (H. Thomas) (prom)
2006: 5th (H. Thomas)
2005: 10th (M. Vause)
2004: 9th (S. Cooper)
2003: 13th (S. Cooper)
2002: 7th
2001: 7th
2000: 11th
1999: 10th
1998: 9th in Championship Section (rel)
1997: 11th
---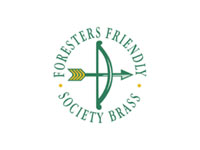 Foresters Brass 2000
Conductor: Peter Collins

Last 14 Years:
2010: 8th (A. Green)
2009: 4th (P. Collins)
2008: 9th (P. Collins)
2007: 6th (P. Collins)
2006: Winners of Second Section (P. Collins) (prom)
2005: 4th (P. Collins)
2004: 12th (P. Collins)
2003: 4th (L. Baker) (prom)
2002: 7th (D. Blakeson)
2001: Winners of Third Section (D. Blakeson)
2000: 3rd in Fourth Section (N/K) (prom)
1999: 11th
1998: DNC
1997: DNC
---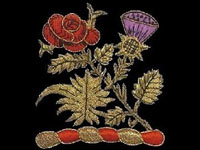 Foss Dyke
Conductor: Paul Murrell

Last 14 Years:
2010: 14th (P. Murrell)
2009: 5th (A. Keegan)
2008: 5th (J. Davies)
2007: DNC
2006: Winners (G. Wyatt)
2005: 9th (W. Ritchie)
2004: 8th (W. Ritchie)
2003: 6th (W. Ritchie)
2002: DNC
2001: 12th Championship (rel)
2000: 8th (prom)
1999: 6th
1998: 5th
1997: 16th
---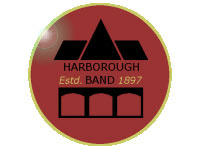 Harborough
Conductor: Chris Groom

Last 14 Years:
2010: 11th (C. Groom)
2009: 12th (C. Groom)
2008: 2nd in Second Section (C. Groom) (prom)
2007: 2nd (C. Groom)
2006: 10th (C. Groom)
2005: 7th (C. Groom)
2004: 5th (C. Groom)
2003: 12th (C. Groom)
2002: 8th (C. Groom)
2001: 3rd (C. Groom)
2000: 14th (N/K)
1999: 9th
1998: 11th
1997: 8th
---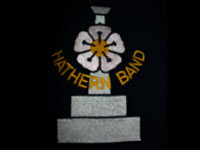 Hathern
Conductor: Dave Newman

Last 14 Years:
2010: 13th (D. Newman)
2009: 10th (D. Newman)
2008: 3rd (D. Newman)
2007: 11th (D. Newman)
2006: 15th (D. Newman)
2005: 11th (D. Newman)
2004: Winners of Second Section (D. Newman) (prom)
2003: 16th in First Section (rel) (R. Evans)
2002: 13th
2001: 9th
2000: 9th
1999: 7th
1998: 12th in Championship Section (rel)
1997: 9th
---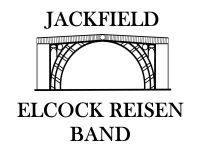 Jackfield Elcock Reisen
Conductor: Simon Platford

Last 14 Years:
2010: 4th (S. Platford)
2009: 13th in Championship Section (S. Platford) (rel)
2008: 8th in First Section (J. Maines) (prom)
2007: 3rd (J. Maines)
2006: 11th in Championship Section (J. Maines) (rel)
2005: 4th in First Section (I. Viney) (prom)
2004: 4th (C. Lewis)
2003: 12th in Championship Section (C. Lewis) (rel)
2002: 5th in First Section (prom)
2001: 3rd
2000: 10th
1999: 16th
1998: 3rd
1997: 12th
---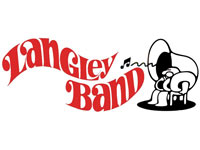 Langley
Conductor: Cliff Parker

Last 14 Years:
2010: Winners (C. Parker)
2009: 13th (C. Parker)
2008: 11th (C. Parker)
2007: 11th in Championship Section (C. Parker) (rel)
2006: 10th (C. Parker)
2005: 5th in First Section (C. Parker) (prom)
2004: Winners (C. Parker)
2003: 6th in Second Section (M. Vause) (prom)
2002: Winners
2001: 15th in First Section (rel)
2000: 17th
1999: 19th
1998: 4th
1997: 13th
---
Oddfellows Brass
Conductor: Robert Boulter

Last 14 Years:
2010: 3rd (R. Boulter)
2009: 3rd in Second Section (R. Boulter) (prom)
2008: 4th (R. Boulter)
2007: 5th (R. Boulter)
2006: 6th (R. Boulter)
2005: DNC
2004: 6th (P. Norbury)
2003: Withdrew
2002: 12th
2001: 4th
2000: 9th in Championship Section (rel)
1999: 12th in Championship Section
1998: 2nd in First Section (prom)
1997: 5th in First Section
---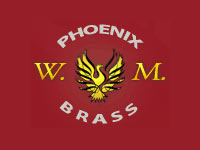 Phoenix West Midlands Brass
Conductor: Trevor Jones

Last 14 Years:
2010: 12th in Championship Section (W. Kendrick) (rel)
2009: Winners of First Section (D. Maplestone) (prom)
2008: 2nd (D. Maplestone)
2007: Winners of Second Section (D. Maplestone) (prom)
2006: 8th (D. Bishop-Rowe)
2005: Winners of Third Section (D. Bishop Rowe) (prom)
2004: 5th (D. Bishop Rowe)
2003: Winners of Fourth Section (D. Bishop Rowe) (prom)
2002: 4th
2001: DNC
2000: DNC
---
Ratby Cooperative
Conductor: Mike Fowles

Last 14 Years:
2010: 11th in Championship Section (M. Fowles) (rel)
2009: 11th (M. Fowles)
2008: 8th (B. Baker)
2007: 4th (B. Baker)
2006: 8th (M. Winter)
2005: 9th (M. Fowles)
2004: 5th (M. Fowles)
2003: 8th (K. Steward)
2002: 9th (K. Steward)
2001: 2nd in First Section (K. Steward) (prom)
2000: Winners of First Section (K. Steward)
1999: 10th in Championship Section (rel)
1998: 11th
1997: Winners of First Section (prom)
---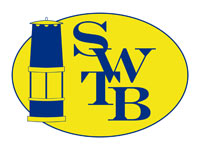 Shirland Welfare
Conductor: Andrew Dennis

Last 14 Years:
2010: 5th (A. Dennis)
2009: Winners of Second Section (A. Dennis) (prom)
2008: 17th in First Section (M. Smith) (rel)
2007: 17th (M. Smith)
2006: 7th in Second Section (M. Smith) (prom)
2005: Winners of Second Section (M. Smith)
2004: Winners of Third Section (M. Smith) (prom)
2003: 8th (M. Smith)
2002: 5th
2001: 2nd in Fourth Section (prom)
2000: 9th
1999: 13th
1998: DNC
1997: DNC
---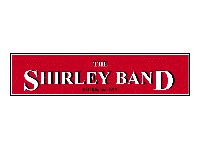 Shirley Band
Conductor: David Bishop-Rowe

Last 14 Years:
2010: 6th (D. Lea)
2009: 15th (A. Green)
2008: 7th (A. Green)
2007: 7th (M. Ford)
2006: 7th (M. Ford)
2005: 8th (D. Lea)
2004: 10th (D. Lea)
2003: Winners of Second Section (D. Lea) (prom)
2002: 2nd
2001: 9th
2000: 19th in First Section (rel)
1999: 13th
1998: 14th
1997: 12th in Championship Section (rel)
---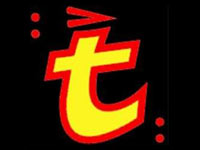 Tintwistle
Conductor: Sarah Groarke

Last 14 Years:
2010: Winners of Second Section (S. Groarke) (prom)
2009: 4th (P. Denton)
2008: 16th in First Section (D. Shutter) (rel)
2007: 13th (D. Shutter)
2006: 13th (D. Shutter)
2005: 12th (D. Shutter)
2004: 5th (D. Shutter)
2003: 12th (D. Shutter)
2002: 10th
2001: 2nd in Second Section (prom)
2000: 7th
1999: 10th
1998: 18th in First Section (rel)
1997: DNC
---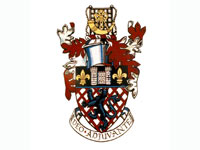 Wellington (Telford) Brass
Conductor: Mark Phillips

Last 14 Years:
2010: 5th in Second Section (M. Phillips) (prom)
2009: 2nd (S. Curtis)
2008: 2nd in Third Section (S. Cutis) (prom)
2007: 3rd (S. Curtis)
2006: Winners of Fourth Section (S. Curtis) (prom)
2005: 2nd (S. Curtis)
2004: 9th (S. Curtis)
2003: 17th (S. Curtis)
2002: 8th (S. Curtis)
2001: 11th (S. Curtis)
2000: DNC
1999: DNC
---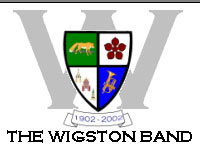 Wigston Band
Conductor: Garry Sleath

Last 14 Years:
2010: 17th (G. Sleath)
2009: 9th (G. Sleath)
2008: 6th (G. Sleath)
2007: 10th (G. Sleath)
2006: 4th in Second Section (G. Sleath) (prom)
2005: 2nd (G. Sleath)
2004: 15th in First Section (G. Sleath) (rel)
2003: 15th (G. Sleath)
2002: 5th in Second Section (prom)
2001: 4th
2000: 9th
1999: 16th
1998: 14th
1997: 13th
---
Past Qualifiers:

2010: Langley, Derwent Brass, Oddfellows Brass
2009: Phoenix West Midlands, City of Coventry
2008: Glossop Old, Phoenix West Midlands, Hathern
2007: Gresley Colliery, Derwent Brass, Jackfield (Elcock Reisen)
2006: Foss Dyke, Kibworth, Riddings
2005: Raunds Tempeance, Bedworth Brass
2004: Langley, Riddings
2003: Kibworth, Riddings, Gresley Old Hall
2002: Staffordshire, City of Coventry, Derwent Brass
2001: Kibworth, Ratby Co-operative
2000: Ratby Co-operative, Thoresby Colliery
1999: Kibworth, Riddings
1998: Thorntons Brass, Unity Brass
1997: Ratby Co-operative, Glossop Old, Thorntons Brass
1996: Glossop Old, Hathern, Enderby
1995: Rolls Royce (Coventry), Kibworth
1994: Ancient Order of Foresters, Rolls Royce (Coventry)
---
Midlands Bands at the Finals:

2010: 5th, 11th, 12th
2009: 15th, 16th
2008: 6th, 7th, 11th
2007: 4th, 13th, 14th
2006: 1st, 6th, 14th
2005: 13th, 17th
2004: 15th, 17th
2003: 7th, 9th
2002: 1st, 4th, 6th
2001: 5th, 10th
2000: 1st, 5th
1999: 8th, 9th
1998: 12th, 13th