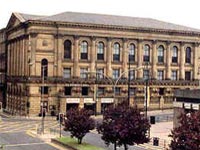 Sunday 6th March
Adjudicators: David Horsfield & Barry Thompson

Test Piece: Le Carnival Romain (Hector Berlioz arr F. Wright)

Commences: 9.15am
Draw: 7.45am
---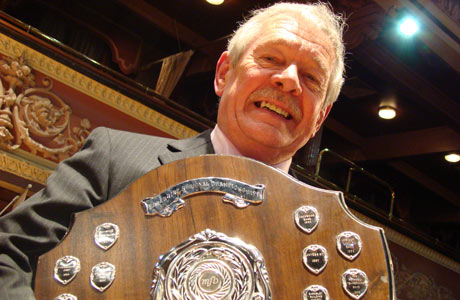 2010 champion - Meltham & Meltham Mills

Your suspect that 2010 will be a year that will quickly be erased from the memory banks at First Section National level here in Yorkshire.

Raised eyebrow

First there was the eyebrow-raising contest at St George's Hall that saw Hammonds Saltaire and their supporters, as well as Matthew Engel of the Financial Times make their journey home with a sense of utter bewilderment.

Then came the Harrogate Finals, where the two bands that did find favour with the Bradford judges didn't find favour at the International Conference Centre and needed up in 17th & 18th places respectively.

Amnesia

Yep – time for a touch of collective amnesia, although the organisers will hope that the likes of Cornerstone Brass, Holme Silver and even Yorkshire Co-op are only temporarily forgotten at this level after they failed to make Sunday's starting line, and that 'Le Carnival Romain' doesn't put off others from keep coming back..

That was then though and this is now – although it is about time Yorkshire really produced a couple of qualifiers that can go on and make a substantive mark at Championship level.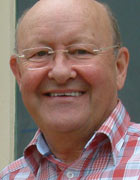 No longer exist

The region has produced four National champions since the First Section was formed in 1992, but two no longer exist and the other pair are back here again.

Change

Still, things may be about to change, with City of Sheffield and Yorkshire Imperial Urquhart Travel (the two returnees in question) taking the top two places at Butlins recently and Hammonds enjoying a rich vein of form since that upset last year.

And with two strong bands coming down from the Championship Section, two ambitious ones up from the Second and batch of solid runners from last year, it could well turn out to be a contest to remember – fingers crossed.

Barry Thompson and David Horsfield (both right) could well enyoy this one.

Nothing for granted

Hammonds Saltaire will of course be determined to ensure they claim a qualification place this time around, and with the excellent form shown with their Northern Open win, and a podium finish against top section opposition at Brass at the Guild Hall, they could well be pre contest favourites.

They won't be taking anything for granted however – that's for certain.

Butlins form

The reason for that touch of caution comes with the form of City of Sheffield and Yorkshire Imps just a few weeks back at Skegness, where both bands delivered performances of substance.

However, 4BR understands that Dave Holling is not taking Sheffield, so it will be interesting to see just what shape the Butlins champion comes to Bradford in, whilst Imps hope to claim a Harrogate place after last year's disappointing 8th place on the back of a decent return at the Scottish Open and that boost at Skegness.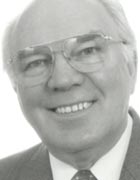 Unexpected success

Last year's winners Meltham & Meltham Mills returns looking to build that unexpected success and show that Harrogate was just a bad day at the contesting office, whilst Kippax will want to show that their recent return at Butlins, where they ended in 17th was also a touch of contesting travel sickness.

The two bands that fell through the relegation trap door from the Championship Section are led by two experienced MDs who will know this Berlioz overture well from their playing days.

Great to be back

It's great to see Graham O'Connor back at the helm of Powerfuel Hatfield after missing the contest last year through ill health, and his partnership with the band has been highly successful over the past few years.

Derek Renshaw too has enjoyed considerable success with Stannington and they could well fancy their chances if they play to top form.

Step up

It is a big step up in class for the two promoted bands, both whom are making their debuts at this level, but Grange Moor has been on an upwardly mobile climb and will look to continue on that path under the direction of Nick Payne, whilst Frickley/South Elmsall makes its first appearance after a long spell in the Second Section under the direction of Dave Nichols.
---

As for a winner?

An interesting one this – and there could be just as much debate come the results as there was last year – although it may well be because at least four bands will more than fancy their chances of making it to Cheltenham on current form.

We are opting for Hammonds Saltaire – as lightening surely can't strike twice at St George's Hall. They will have to play well though if they are to beat the likes of Powerfuel Hatfield, Yorkshire Imps and City of Sheffield (whoever is at the helm), with Stannington and Meltham not too far behind.

Our dark horse is Kippax.

4BR Prediction:

1. Hammonds Saltaire
2. Yorkshire Imperial Urquhart Travel
3. City of Sheffield
4. Powerfuel Hatfield
5. Stannington
6. Meltham & Meltham Mills

Dark Horse: Kippax
---
City of Sheffield
Conductor: TBA

Last 14 Years:
2010: 6th (D. Holling)
2009: 5th (M. Davison)
2008: 12th in Championship Section (D. Nesbitt) (rel)
2007: Winners of First Section (D. Nesbitt) (prom)
2006: 12th in Championship Section (David Hirst) (rel)
2005: 9th (W. Rushworth)
2004: 11th (D. Renshaw)
2003: 2nd (D. Renshaw)
2002: 14th (D. Renshaw)
2001: Winners of First Section (D. Renshaw) (prom)
2000: Winners (D. Renshaw)
1999: 12th
1998: DNC
1997: 8th
---
Frickley/South Elmsall
Conductor: David Nichols

Last 14 Years:
2010: 6th in Second Section (D. Nicholas) (prom)
2009: 2nd (D. Nichols)
2008: 5th (D. Nichols)
2007: 7th (D. Nichols)
2006: 4th (D. Nichols)
2005: 9th (B. Morton)
2004: 9th (J. Wade)
2003: 5th (J. Wade)
2002: 3rd in Third Section (prom) (J. Wade)
2001: 5th (I. Scott)
2000: 9th in Second Section (rel) (D. Horn)
1999: 12th
1998: Winners of Third Section (prom)
1997: 5th
---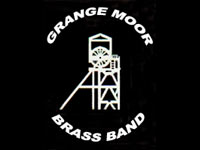 Grange Moor
Conductor: Nicholas Payne

Last 14 Years:
2010: 3rd in Second Section (M. Bentham) (prom)
2009: 4th (M. Bentham)
2008: 8th in First Section (K. Wadsworth) (rel)
2007: DNC
2006: Winners of Second Section (D. Beckley) (prom)
2005: Winners of Third Section (D. Beckley) (prom)
2004: Winners of Fourth Section (M. Early) (prom)
2003: 2nd (G. Hallas)
---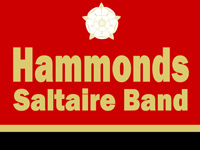 Hammonds Saltaire
Conductor: Morgan Griffiths

Last 14 Years:
2010: 5th (M. Griffiths)
2009: 11th in Championship Section (M. Griffiths) (rel)
2008: 8th (M. Griffiths)
2007: 11th (A. Ramsay)
2006: 3rd (D. King)
2005: 3rd (D. King)
2004: Winners (D. King)
2003: 6th (D. King)
2002: 4th (D. King)
2001: 2nd (D. King)
2000: Winners (D. King)
1999: 6th
1998: 2nd
1997: 3rd
1996: DNC
---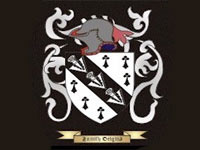 Kippax
Conductor: David Lancaster

Last 14 Years:
2010: 9thh (D. Lancaster)
2009: 3rd in Second Section (S. Lippeatt) (prom)
2008: 6th (R. Gray)
2007: 2nd (K. Wardle)
2006: 8th (K. Wardle)
2005: 10th in First Section (J. Davies) (rel)
2004: 10th (I. Colley)
2003: 8th (I. Colley)
2002: 2nd (I. Colley)
2001: 7th (I. Colley)
2000: 9th (I. Colley)
1999: 6th
1998: 11th in Championship (rel)
1997: 11th in Championship
---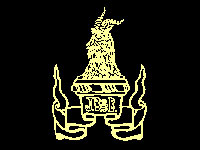 Meltham & Meltham Mills
Conductor: Robin Morgan

Last 14 Years:
2010: Winners (S. Fawcett)
2009: 4th (S. Fawcett)
2008: 13th (S. Fawcett)
2007: 6th in Second Section (S. Fawcett) (prom)
2006: 2nd (S. Fawcett)
2005: 6th (S. Fawcett)
2004: 11th (S. Fawcett)
2003: 4th (S. Fawcett)
2002: 6th (S. Fawcett)
2001: 5th (S. Fawcett)
2000: 10th (D. Chapman)
1999: 7th in Third Section (prom)
1998: 4th
1997: 13th in Second Section (rel)
---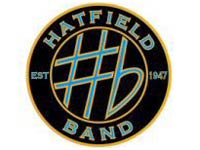 Powerfuel Hatfield
Conductor: Graham O'Connor

Last 14 Years:
2010: 10th in Championship Section (J. Berryman) (rel)
2009: 9th (G. O'Connor)
2008: 11th (G. O'Connor)
2007: 5th (G. O'Connor)
2006: 9th (G. O'Connor)
2005: Winners of First Section (G. O'Connor) (prom)
2004: Winners of First Section (G. O'Connor)
2003: 2nd in Second Section (G. O'Connor) (prom)
2002: 5th (G. O'Connor)
2001: 7th (G. O'Connor)
2000: Winners of Third Section (G. O'Connor) (prom)
1999: 8th (rel)
1998: 6th
1997: 11th
---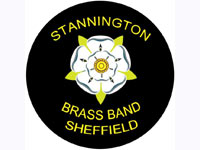 Stannington Brass
Conductor: Derek Renshaw

Last 14 Years:
2010: 11th in Championship Section (D. Renshaw) (rel)
2009: 10th (D. Renshaw)
2008: 2nd in First Section (D. Renshaw) (prom)
2007: 7th (D. Renshaw)
2006: 3rd (D. Renshaw)
2005: 7th (R. Morgan)
2004: 8th (R. Gray)
2003: 7th (J. Hopkinson)
2002: 7th (J. Hopkinson)
2001: 6th in Second Section (prom) (J. Hopkinson)
2000: 5th (J. Hopkinson)
1999: 2nd
1998: 11th
1997: 5th
---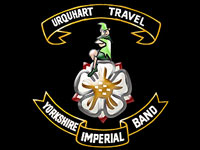 Yorkshire Imperial Urquhart Travel
Conductor: David Nesbitt

Last 14 Years:
2010: 8th (D. Nesbitt)
2009: 12th in Championship Section (R. Evans) (rel)
2008: 10th (J. Davies)
2007: 6th (R. Farr)
2006: 10th (R. Curran)
2005: 2nd in First Section (C. Houlding) (prom)
2004: 13th Championship Section (D. Evans) (rel)
2003: 9th (D. Evans)
2002: 8th (D. Evans)
2001: 7th (T. Wyss)
2000: 7th (T. Wyss)
1999: 8th
1998: 5th
1997: 10th
---
Past Qualifiers:

2010: Meltham & Meltham Mills, Hebden Bridge
2009: Wakefield Metropolitian, Hade Edge
2008: Skelmanthorpe, Stannington
2007: Stocksbridge, Pennine Brass
2006: Drighlington, Marsden Silver
2005: Hatfield Main, Yorkshire Imperial Urquhart Travel,
2004: Hatfield Coal Power, Drighlington
2003: Knottingley Silver, Hade Edge (Disposables UK Group)
2002: Wakefield Metropolitan, Kippax
2001: ASDA Stocksbridge, Pennine Brass
2000: ASDA Stocksbridge. Drighlington
1999: Barnsley BS, Yorkshire Co-operatives
1998: Rothwell Temperance, Todmorden Old
1997: Jayess '87, Rothwell Temperance
1996: Priest Lindley, Kippax
1995: Stocksbridge, Barnsley BS
---
Yorkshire Bands at the Finals:

2010: 17th, 18th
2009: 4th, 14th
2008: 2nd, 10th
2007: 1st, 9th
2006: 9th, 11th
2005: 1st, 6th
2004: 5th, 7th
2003: 4th, 13th
2002: 10th, 15th
2001: 1st, 4th
2000: 6th, 11th
1999: 3rd, 4th
1998: 1st, 8th