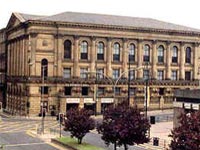 Sunday 6th March
Adjudicators: Philip Harper & Major Paul Norley

Test Piece: A Little Light Music (Philip Wilby)

Commences: 12.15pm
Draw: 10.45am
---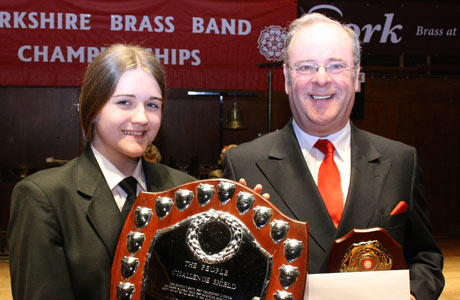 2010 champion - Chapeltown

Could there be a Yorkshire name engraved on the Third Section National Trophy at Cheltenham later this year?

If so, they will be the first band from the White Rose County to do it since Skelmanthorpe way back in 1993.

Scarce

Success at this level has been scarce to say the least – just one podium finisher since 2000 in fact, with last year's qualifiers coming home with their tails between their legs in 12th and 13th places respectively.

It will hurt proud Yorkshire bandsmen even further to know that in the same period the North West has claimed 6 National titles and 19 top six finishers to their measly 3.

Disparity

Why the disparity is so pronounced is a matter for bar room debate, but there seems to be no real strength in depth in the region at Third and Fourth Section like that found at Blackpool for certain.

Can it change this year then?

Perhaps – but only if the 12 bands can overcome the tricky test imposed by the Music Panel and their ambitious (some would say foolhardy) choice of Philip Wilby's 'A Little Light Music', which is already proving itself to be one heck of an ask even in Lancashire...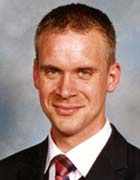 Paul Norley and Philip Harper (right) should enjoy themselves then

Optimism

There is reason for optimism though, with a number of the contenders showing decent form of late, although there is no Gawthorpe Brass or West Yorkshire Police to boost the ranks.

Reigning champion

Heading the alphabetical order is last year's winner, Chapeltown, who will be looking to return to the finals after coming 12th in Harrogate.

The experienced Andrew Dennis leads them once again.

City of Bradford meanwhile has been making a contesting mark under the direction of former Black Dyke percussion star Lee Skipsey, and they could be one of the fancied pre contest favourites after winning at the Northern Open and posting a fine 4th place at Butlins.

Decent form

Crofton Silver last qualified in 2005, but has shown decent form at the Northern Open and in just missing out on a podium finish at Pontins, whilst Elland Silver will once again be directed by the great James Shepherd, looking to push on from last year's solid 5th place finish.

Gawthorpe Brass '85 is one of the most consistent bands at this contest, posting their sixth top six finish since 2003, whilst it great to see Horbury Victoria make a return after missing out last year.

The experienced Duncan Beckley will direct them, so they should be well prepared.

Make a mark

Huddersfield & Ripponden will look to make a mark on their return after a couple of seasons in the Fourth Section.

They recently came 8th at Brass at the Guild Hall event so know they will have their work cut out against their rivals, whilst Lofthouse 2000 will look to show that last year's 10th place was just a temporary blip in what has been pretty solid contesting form under Andrew Whitaker's baton.

Early season run out

2009 Fourth Section winners Maltby Miners Welfare had an early season run out at Butlins where they came 15th, so know they will need to build on that if they are to avoid any potential relegation problems after coming 9th last year, whilst Skelmanthorpe B has held its own in the past two years under the direction of Phil Garlick, so may want to make a move up, rather than down, the final results table.

Promoted bands

That leaves the two promoted bands, with Thurcroft coming to the contesti on the back of an encouraging performance at Pontins when they came 5th in the Fourth Section, and Worsborough, who took the title 12 months ago and went on to post a 13th place finish at Harrogate, although they showed solid form just a few weeks ago in coming 14th at Butlins against strong national opposition.
---
As for a winner?

Another hard one to call as Philip Wilby's set work is sure to test the bands to the full.

However there are signs that a few of the contenders could put in strong performances if their recent form is anything to go by, so look out for the likes of City of Bradford, Chapeltown and Crofton, with Elland Silver, Gawthorpe Brass and Skelmanthorpe B not too far behind. Our dark horse is the returning Horbury Victoria.

4BR Prediction:

1. City of Bradford
2. Chapeltown
3. Crofton
4. Elland
5. Gawthopre Brass '85
6. Skelmanthorpe B

Dark Horses: Horbury Victoria
---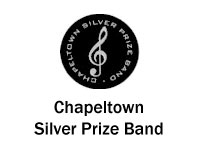 Chapeltown Silver Prize
Conductor: Andrew Dennis

Last 14 Years:
2010: Winners (A. Dennis)
2009: 10th (A. Dennis)
2008: 10th in Second Section (T. Bannan) (rel)
2007: 8th (T. Bannan)
2006: 12th in First Section (P. Shaw) (rel)
2005: 13th (D. Renshaw)
2004: 15th in Championship Section (I. Scott) (rel)
2003: 4th in First Section (Andrew Holland) (prom)
2002: 3rd (A. Dennis)
2001: 3rd (A. Dennis)
2000: 10th (D. Neil)
1999: 4th
1998: 9th
1997: 8th
---
City of Bradford
Conductor: Lee Skipsey

Last 14 Years:
2010: DNC
2009: DNC
2008: 2nd (I. Craddock)
2007: 12th in First Section (M. Hannan) (rel)
2006: 11th (R. Savage)
2005: 5th (M. Hannan)
2004: Winners of Second Section (M. Hannan) (prom)
2003: 3rd (M. Hannan)
2002: 9th (A. McLaughlan)
2001: 12th in First Section (B. Broadbent) (rel)
2000: 6th in First Section (B. Broadbent)
1999: 7th in First Section
1998: 2nd (prom)
1997: 2nd
Until 2008 competed as YBS Concert Brass
---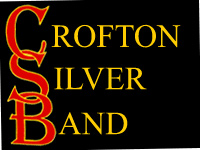 Crofton Silver
Conductor: Tim Sidwell

Last 14 Years:
2010: 4th (T. Sidwell)
2009: 2nd (T. Sidwell)
2008: 9th (M. Simpson)
2007: Winners of Fourth Section (M. Simpson) (prom)
2006: 4th (M. Simpson)
2005: 6th (M. Simpson)
2004: 3rd (R. Morgan)
2003: 9th in Third Section (R. Morgan) (rel)
2002: 8th (R. Larder)
2001: 8th (R. Larder)
2000: 6th (P. Kitson)
1999: 2nd
1998: 13th
1997: 12th
---
Elland Silver
Conductor: James Shepherd

Last 14 Years:
2010: 5th (J. Shepherd)
2009: 12th in Second Section (P. Shaw) (rel)
2008: 3rd in Third Section (P. Shaw) (prom)
2007: 5th (P. Shaw)
2006: 3rd (M. Griffiths)
2005: 10th in Second Section (M. Griffiths) (rel)
2004: 6th (M. Griffiths)
2003: 9th (D. Essex)
2002: 10th (T. Whitaker)
2001: 8th (T. Whitaker)
2000: 6th (T. Whitaker)
1999: 10th
1998: 8th
1997: 6th
---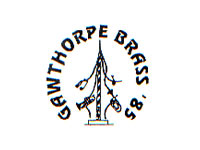 Gawthorpe Brass '85'
Conductor: John Edward

Last 14 Years:
2010: 6th (J. Edward)
2009: 7th (J. Edward)
2008: 6th (J. Edward)
2007: 3rd (J. Edward)
2006: 4th (J. Edward)
2005: 7th (J. Edward)
2004: 5th (J. Edward)
2003: 5th (J. Edward)
2002: 9th (J. Edward)
2001: 10th in Second Section (J. Edward) (rel)
2000: 12th in Second Section (J. Edward)
1999: 5th (prom)
1998: 6th
1997: Winners of Fourth Section (prom)
---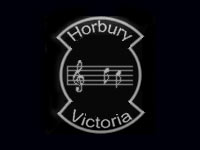 Horbury Victoria
Conductor: Duncan Beckley

Last 14 Years:
2010: DNC
2009: 10th (B. Walker)
2008: 9th (B. Walker)
2007: 4th (R. Walker)
2006: Winners of Third Section (B. Walker) (prom)
2005: DNC (rel)
2004: DNC (rel)
2003: 10th (Ian Shires)
2002: 2nd in Second Section (prom)
2001: 2nd
2000: 2nd in Third Section (prom)
1999: 10th
1998: 7th
1997: 6th
---
Huddersfield & Ripponden
Conductor: Andrew Coe

Last 14 Years:
2010: 5th in Fourth Section (T. Jaeger-Fozard) (prom)
2009: 4th (S. Platten)
2008: 10th in Third Section (S. Platten) (rel)
2007: 9th (S. Platten)
2006: 7th (S. Platten)
2005: 5th (A. Holdsworth)
2004: 6th (A. Holdsworth)
2003: 10th in Second Section (I. Tiffany) (rel)
2002: 11th (S. Derrick)
2001: 11th (S. Derrick)
2000: 3rd (S. Bradnum)
1999: 9th
1998: 5th
1997: 2nd in Third Section (prom)
---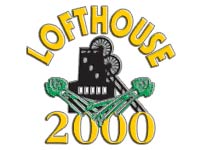 Lofthouse 2000
Conductor: Andrew Whitaker

Last 14 Years:
2010: 10th (A. Whitaker)
2009: 6th (A. Whitaker)
2008: Winners of Fourth Section (A. Whitaker) (prom)
2007: 7th (A. Whitaker)
2006: 5th (A. Whitaker)
2005: 5th (A. Whitaker)
2004: 5th (A. Whitaker)
2003: 6th (A. Whitaker)
2002: 5th (A. Whitaker)
---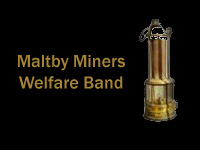 Maltby Miners Welfare
Conductor: Terry Clifford

Last 14 Years:
2010: 9th (T. Clifford)
2009: Winners of Fourth Section (T. Clifford) (prom)
2008: 3rd (T. Clifford)
2007: 11th in Third Section (T. Clifford) (rel)
2006: 8th (T. Clifford)
2005: 9th (T. Clifford)
2004: 4th (T. Clifford)
2003: 7th (T. Clifford)
2002: 11th (T. Clifford)
2001: 2nd in Fourth Section (T. Clifford) (prom)
2000: 6th (T. Clifford)
1999: Winners of Fourth Section
1998: 8th in Fourth Section
1997: 8th in Fourth Section
---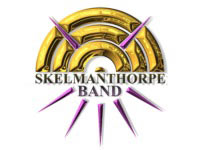 Skelmanthorpe B
Conductor: Phil Garlick

Last 14 Years:
2010: 8th (P. Garlick)
2009: 8th (P. Garlick)
2008: 2nd in Fourth Section (P. Garlick) (prom)
2007: 2nd (P. Garlick)
2006: 7th (P. Garlick)
2005: 13th (R. Broadhead)
---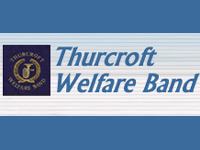 Thurcroft Welfare
Conductor: Ken Vernon

Last 14 Years:
2010: 6th in Fourth Section (K. Vernon) (prom)
2009: 2nd (K. Vernon)
2008: 6th (K. Vernon)
2007: 10th (A. White)
2006: 9th (A. White)
2005: 12th (D. Hilling)
2004: 8th (O. Wedgewood)
2003: 8th (M. Battersby)
2002: 7th (P. Dickens)
2001: 9th (P. Dickens)
2000: 12th in Third Section (P. Chapman) (rel)
1999: 11th
1998: 4th in Fourth Section (prom)
1997: 3rd
---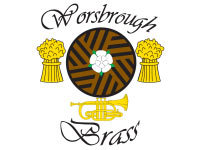 Worsbrough Brass
Conductor: John K Hopkinson

Last 14 Years:
2010: Winners of Fourth Section (J. Hopkinson) (prom)
2009: 8th (J. Hopkinson)
---
Past Qualifiers:

2010: Chapeltown, Clifton & Lightcliffe
2009: Garforth, Crofton Silver
2008: Rockingham, Garforth
2007: Dodworth Colliery MW, Clifton & Lightcliffe
2006: Horbury Victoria, Clifton & Lightcliffe
2005: Grange Moor, Slaithwaite
2004: Stanley Newmarket Colliery, Slaithwaite
2003: Hebden Bridge, Stanley Newmarket Colliery
2002: Hebden Bridge, Oughtibridge
2001: Armthorpe Elmfield, Horbury Victoria
2000: Wilfreda Beehive Hatfield, Horbury Victoria
1999: Old Silkstone, Crofton Silver
1998: Frickley/South Elmshall, Yeadon Old
1997: Marsden Silver, Huddersfield Brass Ensemble
1996: Todmorden Old, Elland Siver
1995: Rothwell Temperance, Stannington
---
Yorkshire bands at the Finals:

2010: 12th, 13th
2009: 7th, 15th
2008: 16th, 19th
2007: 6th, 11th
2006: 7th, 11th
2005: 10th, 15th
2004: 13th, 18th
2003: 7th, 9th
2002: 11th, 15th
2001: 2nd, 9th
2000: 6th, 15th
1999: 3rd, 7th
1998: 9th, 13th