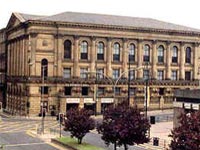 Saturday 5th March
Adjudicators: J. Stuart Fawcett & Stan Lippeatt

Test Piece: Prelude, Song & Dance (John Golland)

Commences: 10.30am
Draw: 9.00am
---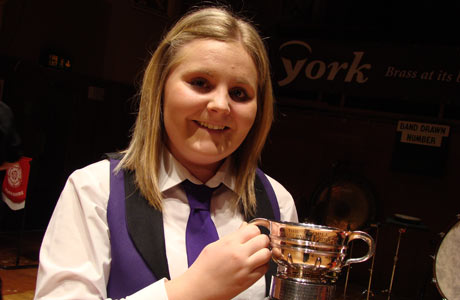 2010 champions - Worsbrough Brass

Last year there was plenty of media interest in the Fourth Section contest as Dinnington Colliery was the flavour of the month with the whimsy merchants at the BBC.

BBC fill

You suspect now that they have had their fill of brass bands for the time being, there won't be the same media scramble, as they to the stage in their Hemmingway designed yellow jackets.

It would be a pity as the band has continued to prosper under the baton of Jonathan Beatty and there are signs that the grass roots here may be enjoying a bit of a renaissance (despite the loss of Dearne Valley), albeit with the help of a bit of cross border relocation.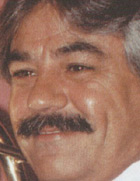 Scarce

It needs it though, as in recent years success at national level has been scarce – just the one win in 2006 since the turn of the millennium, and 8 top six finishes – the last of which was in 2007.

Much then for the Yorkshire diehards to ponder – and for Stan Lippeatt and Stuart Fawcett (both right) to consider too in the box, although John Golland's witty set work seems ideally suited to give just about all these bands a good chance to show off their strengths.

Interest

A great deal of interest will centre on Dronfield CMW, the recently crowned Butlins Champions, who due to the relocation of their banding headquarters now cross over from the Midlands to compete here.

They were fine value for that Skegness win and should be one of the favourites to make it to Cheltenham – although they want to put behind them the memory of their last Regional appearance – they came 22nd out of 24 at Bedworth!

Solid

Dinnington themselves were also at Butlins were they produced a solid performance in coming 9th.

They will also be keen to return to the finals after producing a top 10 finish in Harrogate.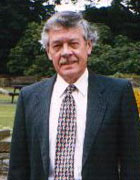 Rare form guide

Apart from these two bands, recent form is scarce to find on the rest of the ten competitors, so it will be interesting to see just how the likes of returnees Yorkshire Traction Honley (back for the first time since 2000) and Golcar (2005) do.

Armthorpe Elmfield under the experienced Hayden Griffiths will look to bounce back after their relegation from the Third Section, whilst Barnsley Metropolitan will want to push up the results table after coming 7th last year.

Talented youngsters

John Clay brings his talented youngsters of Clifton & Lightcliffe B back for a second time looking to improve on last year's 11th place finish, whilst the solid Deepcar will hope to post a top six finish or better this time around.

Returnees

Carol Caton returns to the helm at Friendly (Sowerby Bridge) as they seek to push on from last year's encouraging 4th place finish, whilst Linthwaite won't want to miss out again having posted their second consecutive podium spot last year.

If they can go one place better then a return to the finals for the first time since 2002 beckons.

Oughtibridge last appeared at the finals in 2002 too, so time for a overdue return, whilst Wilsden makes its third consecutive appearance at Bradford under the baton of Ken Lee.
---
As for a winner?

Take you pick as they used to say on the television years ago – but take your pick for a winner from Dinnington and Dronfield if they show the same form as Butlins, whilst Linthwaite will surely be waiting in the wings if the pair make any sort of slip up.

Barnsley Metropolitan, Friendly BAND (Sowerby Bridge) and Armthorpe complete our top six prediction with Deepcar as our dark horse.
4BR Prediction:

1. Dronfield CMW
2. Dinnington
3. Linthaite
4. Barnsley Metropolitan
5. Friendly Band (Sowerby Bridge)
6. Armthopre Elmfield

Dark Horse: Deepcar
---
Armthorpe Elmfield
Conductor: Haydn Griffiths MBE

Last 14 Years:
2010: 12th in Third Section (H. Griffiths MBE) (rel)
2009: 5th in Fourth Section (H. Griffiths) (prom)
2008: 4th (H. Griffiths)
2007: 10th in Third Section (H. Griffiths) (rel)
2006: 9th (H. Grifiths)
2005: 6th (H. Griffiths)
2004: 10th in Second Section (H. Griffiths) (rel)
2003: 11th (H. Griffiths)
2002: 5th in Third Section (H. Griffiths) (prom)
2001: Winners (H. Griffiths)
2000: 3rd (H. Griffiths)
1999: 13th
1998: 8th
1997: 12th in Second Section (rel)
---
Barnsley Metropolitan
Conductor: Alex Francis

Last 14 Years:
2010: 7th (A. Francis)
2009: 11th in Third Section (A. Francis) (rel)
2008: 5th in Fourth Section (J. Grinnell) (prom)
2007: 5th (J. Grinnell)
2006: 3rd (J. Grinnell)
2005: 9th (J. Grinnell)
2004: 8th in Third Section (J. Grinnell) (rel)
2003: 10th (J. Grinnell)
2002: 6th in Fourth Section (J. Grinnell) (prom)
2001: 3rd (J. Grinnell)
2000: 5th (J. Grinnell)
1999: DNC
1998: DNC
1997: DNC
---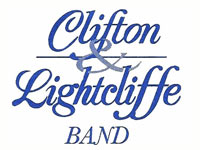 Clifton & Lightcliffe B
Conductor: John Clay

Last 14 Years:
2010: 11th (J. Clay)
---
Deepcarr
Conductor: L. Bolt

Last 14 Years:
2010: 8th (G. Somerset)
2009: 7th (G. Somerset)
2008: 10th (G. Somerset)
---
Dinnington Colliery
Conductor: Jonathan Beatty

Last 14 Years:
2010: 2nd (J. Beatty)
2009: DNC
2008: DNC
2007: 11th in Second Section (K. Vernon) (rel)
2006: 10th (T. Bannan)
2005: 3rd in Third Section (prom) (T. Bannan)
2004: 3rd (T. Bannan)
2003: Winners of Fourth Section (prom) (T. Bannan)
2002: 4th (T. Bannan)
2001: 4th (T. Bannan)
2000: 8th (D. Fretwell)
1999: 4th
---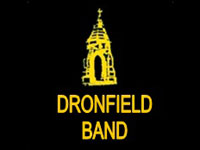 Dronfield (CMW)
Conductor: John Davis

Last 14 Years:
2010: 22nd (J. Davis)*
2009: 2nd (J. Davis)
2008: 14th in Third Section (A. Tyler) (rel)
2007: 12th (A. Tyler)
2006: 4th in Fourth Section (A. Tyler) (prom)
2005: 7th (A. Tyler)
2004: 6th (R. White)
2003: 7th (N/K)
2002: 14th in Third Section (K. Mackintosh) (rel)
2001: 9th (M. Knowles)
2000: 11th (N/K)
1999: 6th
1998: DNC
1997: 16th in Second Section (rel)

*Competed in the Midlands Regional Contest up to 2010
---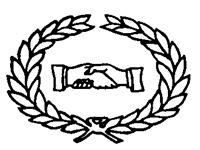 Friendly Band (Sowerby Bridge)
Conductor: Carol Caton

Last 14 Years:
2010: 4th (C. Hardy)
2009: 9th (C. Caton)
2008: 7th (C. Caton)
2007: 6th (C. Caton)
2006: 6th (C. Caton)
2005: 8th (C. Caton)
2004: 4th (C. Caton)
2003: 7th (C. Caton)
2002: 10th in Third Section (C. Caton) (rel)
2001: 9th (G. Hooper)
2000: 10th (G. Hooper)
1999: 6th in Fourth Section (prom)
1998: 3rd
1997: 11th in Third Section (rel)
---
Golcar Band
Conductor: Mike Cox

Last 14 Years:
2010: DNC
2009: DNC
2008: DNC
2007: DNC
2006: DNC
2005: 11th (J. Clay)
---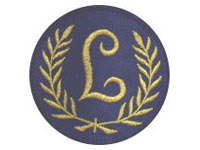 Linthwaite
Conductor: G. Pulleyn

Last 14 Years:
2010: 3rd (G. Pulleyn)
2009: 3rd (C. Askew)
2008: 9th (D. Smith)
2007: 4th (J. Hunter)
2006: 8th (O. Wedgewood)
2005: 7th (O. Wedgewood)
2004: 6th (S. Platten)
2003: 5th (S. Platten)
2002: Winners (S. Platten)
2001: 5th (S. Platten)
2000: 9th (S. Platten)
1999: 9th (S. Platten)
1998: DNC (rel)
1997: 14th in Third Section
---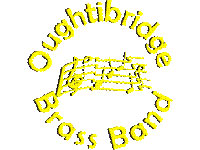 Oughtibridge
Conductor: Gavin Somerset

Last 14 Years:
2010: 9th (A. Coe)
2009: 12th in Third Section (D. Corker) (rel)
2008: 8th (W. Rushworth)
2007: 3rd in Fourth Section (R. Spencer) (prom)
2006: DNC (rel)
2005: 8th in Third Section (P. Chapman)
2004: DNC
2003: 6th (D. Moore)
2002: 2nd (D. Moore)
2001: 7th (D. Moore)
2000: 2nd in Fourth Section (D. Moore) (prom)
1999: 5th
1998: 11th in Third Section (rel)
1997: 13th
---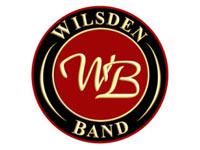 Wilsden
Conductor: Ken Lee

Last 14 Years:
2010: 10th (K. Lee)
2009: 6th (K. Lee)
---
Yorkshire Traction Honley
Conductor: W. Bostwick

Last 14 Years:
2010: DNC
2009: DNC
2008: DNC
2007: DNC
2006: DNC
2005: DNC
2004: DNC
2003: DNC
2002: DNC
2001: DNC
2000: 11th in Third Section (J. Clay)
1999: 2nd in Fourth Section (C. Jowett) (prom)
1998: 2nd in Fourth Section (C. Jowett)
1997: DNC
---
Past Qualifiers:

2010: Worsbrough Brass, Dinnington Colliery
2009: Maltby Miners Welfare, Thurcroft Welfare
2008: Lofthouse 2000, Skelmanthorpe B
2007: Crofton Silver, Innovate Skelmanthorpe B
2006: Dodworth MW Colliery, Emley Brass
2005: Gawthorpe Brass, Garforth Community
2004: Grange Moor, Gawthorpe Brass
2003: Dinnington Colliery, Grange Moor
2002: Linthwaite, Emley Brass
2001: Clifton and Lightcliffe, Maltby Miners Welfare
2000: Wetherby and District, Oughtibridge
1999: Maltby Miners, Yorkshire Traction
1998: Stanley Newmarket Coll, Yorkshire Traction
1997: Gawthorpe Brass '85, Walkley Clogs Hebden Bridge
1996: Gawthorpe Brass '85, Sheffield Youth
1995: Elland Silver, Todmorden Old
---
Yorkshire bands at the Finals:

2010: 9th, 13th
2009: 10th, 17th
2008: 12th, 13th
2007: 3rd, 5th
2006: 1st, 12th
2005: 2nd, 3rd
2004: 3rd, 6th
2003: 3rd, 11th
2002: 11th, 21st
2001: 10th, 11th
2000: 13th, 14th
1999: 2nd, 17th
1998: 7th, 17th