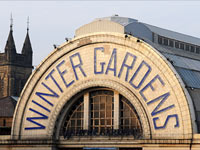 Sunday 27th February
Pavilion Theatre
Adjudicator: Kevin Wadsworth

Test Piece: Resurgam (Eric Ball)

Draw: 12.00 noon
Commences: After First Section results
---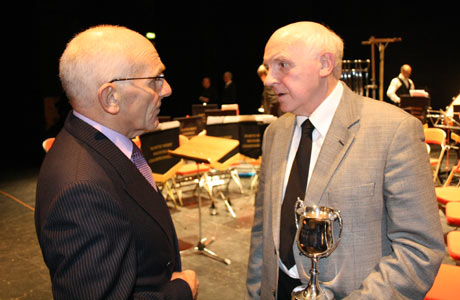 2010 Champion - Diggle

The strength in depth of North West banding is certainly seen by the overall quality of the competitors trying to get to Cheltenham in the Second Section.
Strong contenders

And although the North West hasn't produced a National champion since 2000, they continue to send bands that are strong contenders for the title – 5 runners up and 11 top six finishers in fact.
Whoever gets the nod from Kevin Wadsworth (right) should be confident of doing well, although they will have to work hard to impress a judge who has gained a well earned reputation for telling it as it is – good or bad.
Contesting gods

'Resurgam' is a heck of a test of musicianship as well as character at this level – right from the start in fact, and there may be a few prayers given to the contesting gods before a note is blown at the Pavilion Theatre on Sunday.
This seems to be a well matched field of rivals and 11 of these bands have already flexed their early season contesting muscles at either Butlins or Brass at the Guild Hall – with six giving Eric Ball's classic work an airing in the process.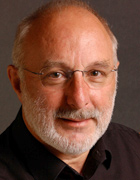 Alphabetical order

The line up is headed in alphabetical order by Besses o' th' Barn, who despite some lean years of late is starting to find its feet again.

Geoff Bradley takes the helm of the former three time Area champion as they look to build on a solid 10th place at Preston.
Blackpool Brass also made an early season appearance at Preston coming 12th in the top section and will be looking to improve on last year's 12th place and a first qualification since 2007.
Return to form

Meanwhile, Co-operative 2000 Brass fell of the pace last year in coming 10th and will be looking to a return to form under the talented Jamie Meredith, whilst Delph, the 2010 Third Section champion will look to build on a rather unlucky midfield finish at Butlins a few weeks back under the experienced Phil Goodwin.
Grenville Moore is another experienced 'older' head who has done great work at Dobcross – including a top six finish last year after their promotion from the Third Section.

They look to build on a fine podium finish at Brass at the Guild Hall.
Return

Gordon Higginbottom returns with Douglas Town as they look to make an impression following their promotion on the back of last year's 9th place in the Third Section, whilst Eccleston Brass looks to gain a bit more consistency – hopefully following a fine 5th place at Brass at the Guild Hall.
Flixton fell away a little last year in coming 9th, but will look to show the form that gave them a podium finish at last year's Northern Open, whilst Haslingden & Helmshore hit top form at Butlins when they came runner up.

They look to return to the finals for the first time since 2008 and could be one of the bookies favourites.
Confidence

Haydock is starting to return to the form that not so long ago saw them in the top section.

They just missed out on a Harrogate berth last year and with a subsequent podium finish at the Northern Open, confidence should be high.
Middleton meanwhile has been a consistent contender over the past few seasons and will look to build on their Preston top six finish, whilst Morecambe produced a fine showing in coming 4th on their return to this section following promotion.
Full to the brim

Mossley will make the trip to the Winter Gardens full to the brim with contesting confidence following their fine win at Butlins just a few weeks back.

Relegation from the First Section has revitalised Duncan Byer's band and they could be a short priced runner for a Cheltenham qualification spot.
Old Hall Brass endured a rather unfortunate time of it last year and was not placed as a result, but they showed decent form in coming 11th at the Guild Hall.

Relegation good

Tyldesley meanwhile showed that their relegation from the First Section for the first time since 1999 might have done them some good as they claimed the recent Guild Hall title in fine style under Robert Taylor.
Finally, there is sure to be a strong challenge from Uppermill as the Pontins Third Section champion looks to add yet another title to their CV under Alan Widdop.

6th place at Butlins showed that they have already hit a rich vein of form.
---
As for a winner?
With such a well matched field it could be anyone's title, but the likes of Mossley, Uppermill and Haslingden & Helmshore look good each way bets for a possible qualification spot.
They should be hard pushed though by the likes of Tyldesley, Dobcross Silver and Haydock with our dark horse of Delph.
4BR Prediction:

1. Mossley
2. Haslingden & Helmshore
3. Uppermill
4. Tyldesley
5. Dobcross Silver
6. Haydock

Dark Horse: Delph
---
Besses o' th' Barn
Conductor: Geoff Bradley
Last 15 Years:
2010: 11th (J. Lo)
2009: 8th (C. Whiteoak)
2008: DNC
2007: 12th (J. Hinckley)
2006: 13th in Championship Section (J. Cant) (rel)
2005: 9th (J. Cant)
2004: 8th (S. Sykes)
2003: 8th (L. Nicholson)
2002: 4th (L. Nicholson)
2001: 6th (G. Pritchard)
2000: 8th (G. Pritchard)
1999: 5th
1998: 8th
1997: 7th
1996: 5th
---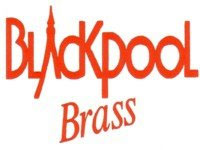 Blackpool Brass
Conductor: R. Waite
Last 15 Years:
2010: 12th (C. Larder)
2009: 12th in First Section (A. Warriner) (rel)
2008: 11th (A. White)
2007: 2nd in Second Section (A. Warriner) (prom)
2006: Winners of Second Section (A. Warriner)
2005: 9th (S. Simpson)
2004: 8th (S. Simpson)
2003: 6th in Third Section (S. Simpson) (prom)
2002: 5th (G. Smith)
2001: 13th in Second Section (S. Blair) (rel)
2000: 14th (S. Blair)
1999: 8th
1998: 11th
1997: 11th
1996: 8th
---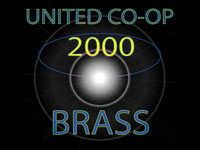 Co-operative 2000 Brass
Conductor: Jamie Meredith
Last 15 Years:
2010: 10th (J. Meredith)
2009: 4th (J. Meredith)
2008: 8th (J. Meredith)
2007: 7th (J. Meredith)
2006: =7th (J. Meredith)
2005: 2nd in Third Section (J. Meredith) (prom)
2004: 2nd (J. Meredith)
2003: 11th (A. Helleur)
2002: 8th (A. Helleur)
2001: 8th (A. Helleur)
2000: 17th in Second Section (A. Helleur) (rel)
1999: 10th
1998: Winners of Third Section (prom)
1997: 6th
1996: 11th
---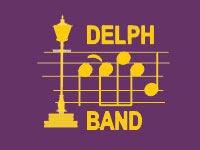 Delph
Conductor: Phil Goodwin
Last 15 Years:
2010: Winners of Third Section (P. Goodwin) (prom)
2009: 10th in Second Section (P. Goodwin) (rel)
2008: 7th (P. Goodwin)
2007: 8th (P. Goodwin)
2006: 4th (P. Goodwin)
2005: 8th (P. Goodwin)
2004: 7th (P. Goodwin)
2003: 3rd (P. Goodwin)
2002: 10th (P. Goodwin)
2001: 9th (P. Goodwin)
2000: 9th (P. Goodwin)
1999: 3rd in Third Section (prom)
1998: 6th
1997: 10th in Second Section (rel)
1996: 9th
---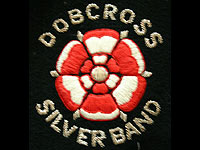 Dobcross Silver
Conductor: Grenville Moore
Last 15 Years:
2010: 6th (G. Moore)
2009: Winners of Third Section (G. Moore) (prom)
2008: 10th (D. Hadfield)
2007: DNC (rel)
2006: 5th (D. Hadfield)
2005: 6th (D. Hadfield)
2004: 7th (D. Hadfield)
2003: 5th (D. Hadfield)
2002: 6th in First Section (D. Hadfield) (prom)
2001: 3rd (S. Wood)
2000: 4th (S. Wood)
1999: 10th
1998: 2nd
1997: 7th
1996: 13th in Championship Section (rel)
---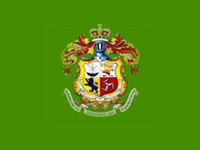 Douglas Town
Conductor: Gordon Higginbottom
Last 15 Years:
2010: 9th in Third Section (G. Higginbottom) (prom)
2009: 2nd (G. Higginbottom)
2008: 5th (G. Higginbottom)
2007: 15th (G. Higginbottom)
2006: 11th (G. Higginbottom)
2005: 10th (G. Higginbottom)
2004: 7th in Fourth Section (G. Higginbottom) (prom)
2003: 9th (G. Higginbottom)
2002: 2nd (G. Higginbottom)
2001: 15th (G. Higginbottom)
2000: 11th (K. Mitchell)
1999: 5th
1998: 13th
1997: 11th
---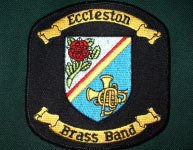 Eccleston Brass
Conductor: Ian Bateson
Last 15 Years:
2010: 7th (I. Bateson)
2009: 12th (I. Bateson)
2008: 4th (I. Bateson)
2007: 3rd in Third Section (I. Bateson) (prom)
2006: 8th (I. Bateson)
2005: 3rd (I. Bateson)
2004: 7th (I. Bateson)
2003: 16th (B. Harper)
2002: 12th (B. Harper)
2001: 6th (B. Harper)
2000: 15th (G. Smith)
1999: 14th
1998: 8th
1997: 8th
1996: 8th
---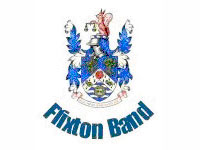 Flixton
Conductor: Stephen Curtis
Last 15 Years:
2010: 9th (S. Curtis)
2009: 3rd (A. Hobbins)
2008: 4th in Third Section (I. McKnight) (prom)
2007: 5th (K. Gibbs)
2006: 2nd (K. Gibbs)
2005: 15th (K. Gibbs)
2004: 9th in Second Section (P. Lockett) (rel)
2003: 10th (E. Campbell)
2002: DNC
2001: DNC
2000: 6th in First Section (C. Tenfijord) (rel)
1999: 9th
1998: 2nd in Second Section (prom)
1997: 4th
1996: 9th in First Section (rel)
---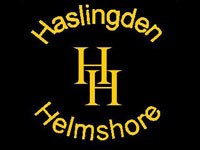 Haslingden & Helmshore
Conductor: David Holland
Last 15 Years:
2010: 5th (D. Holland)
2009: 11th (D. Holland)
2008: 2nd (D. Holland)
2007: 10th in First Section (D. Holland) (rel)
2006: 5th (D. Holland)
2005: 12th (D. Holland)
2004: 3rd in Second Section (D. Holland) (prom)
2003: 5th (D. Holland)
2002: 3rd (D. Holland)
2001: 5th in Third Section (D. Holland) (prom)
2000: 3rd (D. Holland)
1999: 6th in Fourth Section (prom)
1998: 2nd
1997: 9th
1996: DNC
---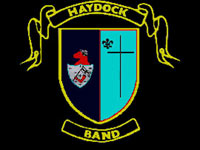 Haydock
Conductor: Mark Quinn

Last 15 Years:
2010: 3rd (M. Quinn)
2009: 11th in First Section (M. Quinn) (rel)
2008: 12th (N. McNulty)
2007: DNC
2006: 9th in Championship Section (E. Kennedy) (rel)
2005: 11th (L. Nicholson)
2004: 6th (L. Nicholson)
2003: 3rd (I. Brownbill)
2002: 6th (I. Brownbill)
2001: 4th in First Section (I. Brownbill) (prom)
2000: 5th (C. Wormald)
1999: 3rd
1998: 5th
1997: Winners of Second Section (prom)
1996: 4th
---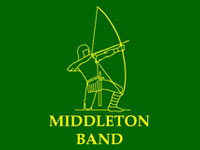 Middleton
Conductor: Matthew Stringer
Last 15 Years:
2010: 8th (M. Stringer)
2009: 5th (M. Stringer)
2008: 9th (M. Stringer)
2007: 2nd in Third Section (C. Whiteoak) (prom)
2006: 5th (C. Whiteoak)
2005: 4th (C. Whiteoak)
2004: 10th (B. Warrington)
2003: 12th (G. Smith)
2002: 3rd (S. Foster)
2001: 8th in Fourth Section (B. Warrington) (prom)
2000: 4th (B. Warrington)
1999: DNC
1998: DNC
1997: DNC
1996: DNC
---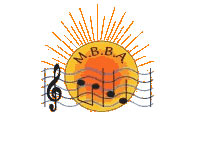 Morecambe
Conductor: Andrew Warriner

Last 15 Years:
2010: 4th (A. Warriner)
2009: 5th in Third Section (A. Warriner) (prom)
2008: 7th (A. Warriner)
2007: 6th (C. Larder)
2006: 10th (M. Vause)
2005: DNC in Second Section (rel)
2004: DNC
2003: 4th
2002: 2nd
2001: 2nd in Third Section (prom)
2000: 11th in Second Section (rel)
1999: 12th
1998: 12th
1997: 8th
1996: 10th in First Section (rel)
---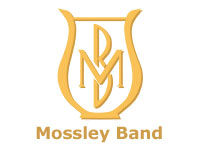 Mossley
Conductor: Duncan Byers
Last 15 Years:
2010: 11th in First Section (D. Byers) (rel)
2009: 10th (D. Byers)
2008: 7th (D. Byers)
2007: 3rd (D. Byers)
2006: DNC
2005: 12th in Championship Section (M. Evans) (rel)
2004: 3rd in First Section (M. Evans) (prom)
2003: 10th in Championship Section (M. Evans) (rel)
2002: 11th (J. Davies)
2001: Winners of First Section (S. Stonehouse) (prom)
2000: 2nd (S. Stonehouse)
1999: 4th
1998: 7th
1997: 10th
1996: 2nd in Second Section (prom)
---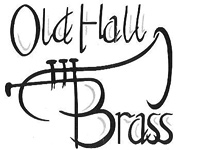 Old Hall Brass
Conductor: John North
Last 15 Years:
2010: Not placed
2009: 9th (J. North)
2008: 6th (T. Halliwell)
2007: 5th (T. Halliwell)
2006: 11th in First Section (A.Jones) (rel)
2005: 7th (I. Porthouse)
2004: Winners of Second Section (N. Parkinson) (prom)
2003: = 8th (N. Parkinson)
2002: 5th (N. Parkinson)
2001: 8th (C. Tenijford)
2000: Winners of Third Section (N. Parkinson) (prom)
1999: Winners of Fourth Section (prom)
1998: 8th
1997: Winners of Fourth Section
1996: DNC
---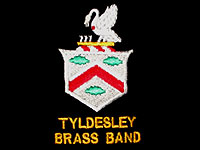 Tyldesley
Conductor: Robert Taylor
Last 15 Years:
2010: 10th in First Section (R. Taylor) (rel)
2009: 8th (R. Taylor)
2008: 5th (R. Taylor)
2007: 9th (R. Taylor)
2006: 9th (R. Taylor)
2005: 5th (R. Taylor)
2004: 5th (R. Taylor)
2003: 8th (S. Booth)
2002: 7th (M. Peacock)
2001: 12th (D. Barry)
2000: 3rd (D. Barry)
1999: 3rd in Second Section (prom)
1998: 7th in Second Section
1997: 2nd in Second Section
1996: DNC
---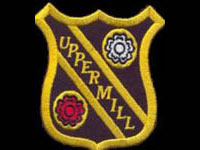 Uppermill
Conductor: Alan Widdop
Last 15 Years:
2010: 4th in Third Section (A. Widdop) (prom)
2009: 4th (A. Widdop)
2008: Winners of Fourth Section (A. Widdop) (prom)
2007: 2nd (A. Widdop)
2006: 7th (A. Widdop)
2005: 10th (A. Widdop)
2004: 2nd (S. Wood)
2003: 12th (J. Hunter)
2002: 14th (J. Hunter)
2001: 13th (J. Hunter)
2000: 22nd (J. Hunter)
1999: 21st
1998: 10th
1997: 14th
1996: 8th
---
Past Qualifiers:

2010: Diggle, Rainford
2009: Oldham (Lees), Silk Brass (Macclesfield)
2008: Wardle & District Anderson Brass, Haslingden & Helmshore
2007: Wardle & District Anderson Brass, Blackpool Brass
2006: Blackpool Brass, Bollington
2005: Wire Brass, Diggle
2004: Old Hall Brass, Wire Brass
2003: Bollington, Manx Concert Brass
2002: Moston and Beswick, Lancashire Life Morecambe
2001: Dobcross Youth, Poulton le Fylde
2000: Oldham Brass, Pemberton Old Wigan
1999: United Norwest Co-op Milnrow, Oldham Brass '97
1998: Ashton Under Lyne, Flixton
1997: Haydock Travel, Tyldesley
1996: Berisford Cardway, Mossley
1995: United Co-op Crewe, Moston and Beswick
---
North West bands at the Finals:
2010: 6th, 9th
2009: 2nd, 8th
2008: 2nd, 7th
2007: 6th, 9th
2006: 2nd, 9th
2005: 2nd, 4th
2004: 6th, 12th
2003: 2nd, 8th
2002: 4th, 6th
2001: 7th, 13th
2000: 1st, 5th
1999: 2nd, 9th
1998: 1st, 11th