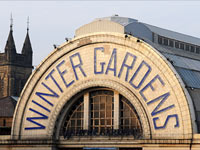 Sunday 27th February
Opera House
Adjudicator: Steve Pritchard-Jones

Test Piece: A Little Light Music (Philip Wilby)

Split Draw: 8.45am
Commences: 9.45am
---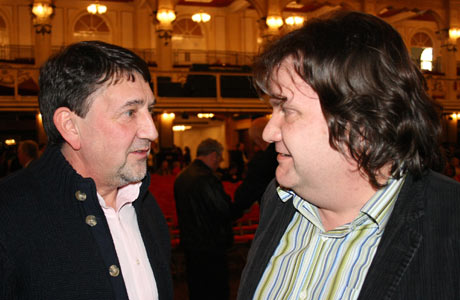 2010 Champion - Delph

Due to the loss this year of the likes of Cheshire Constabulary, Formby, Skelmersdale, Trinity Girls and Valley Brass Haydock, there are only 13 bands making the starting line, meaning that 2 not 3 will qualify for Cheltenham.
Relief

That's a real pity for the North West, but a relief for the rest of the country as since 2001 the Area has produced 6 Nationals winners (including Delph last year) and no less than 19 top six finishers.
That said, the two that do get the nod from adjudicator Steve Pritchard-Jones (right) will surely travel south with confidence, so the rest of banding better beware the quality if not the quantity.
Test

Philip Wilby's set work should test the contenders, but the majority of these bands have shown pretty good form of late so the overall standard should be good.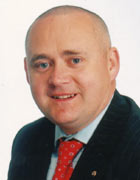 Dog fight

BMP Europe Goodshaw will need to up their form if they are not to be drawn into a relegation dog fight after coming 15th last year, whilst Eagley last qualified for the finals in 2008 and will look to build on a fine runner up spot at Brass at the Guild Hall.
Eccles could well be one of the bands to beat if they can carry on the form they have shown under Marieka Gray's leadership over the past year.

3rd place at Butlins was a fine result as they seek a second qualification in three years.
Soid form

Farnworth & Walkden has returned to the Third Section for the first time since 2003, and has shown solid form of late in top six finishes at both Pontins and Brass at the Guild Hall, whilst Karl Stott's excellent work at Greenall's is paying dividends with a third successive improved result posted last year.
Band of the Year

Hawk Green (Marple) meanwhile will want to show an upturn in fortune if they are to stop themselves falling through the relegation trap door – although if they repeat the form of their podium finish at Pontins they should be pretty confident of doing that and more, whilst Hazel Grove surely cannot wait for the new season to start.
The 4BR Lower Section Band of the Year had a 2010 to remember, so can they do it all again this time around under Nigel Beasley's command?
Rivals

Hoover Bolton enjoyed a fine outing at Harrogate where they came sixth under Trevor Halliwell's direction and showed good form in the Second Section recently at Brass at the Guild Hall, whilst Lostock Hall Memorial will need to keep an eye out on rivals if they are not to be drawn into a battle for Third Section survival.

If they show the form of Preston things should turn out all right.
Confidence high

Pemberton Old Wigan DW B is on a high after their tremendous Butlins victory at Skegness so confidence won't be in short supply for Peter Ashley and his band whilst Rivington & Addlington and Malcolm Wilson will be boosted by their fine returns at both Butlins and Preston.
Finally, Stalybridge will be looking forward to hopefully taking another huge leap up the results table after jumping from 15th to 5th last year, whilst Whitworth Vale & Healey should be in good shape after a well deserved top six finish at Butlins.
---
As for a winner?
Another well matched field of contenders, but a couple do catch the eye – with Eccles and Pemberton the two for us if they play to form.
Hoover and Hazel Grove look good bets to feature as do Rivington & Adlington, Whitworth Vale & Healey. Our darkest of dark horses is Eagley
4BR Prediction:

1. Pemberton Old Wigan DW B
2. Eccles
3. Hoover (Boltron)
4. Hazel Grove
5. Rivington & Adlington
6. Whitworth Vale & Healey
Dark Horse: Eagley
---
B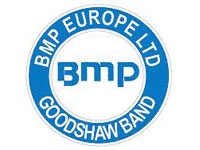 MP Europe Ltd. Goodshaw
Conductor: D. Warren
Last 15 Years:
2010: 15th (E. Hill)
2009: 19th (I. McKnight)
2008: 6th (K. Gibbs)
2007: 12th (D. Ashworth)
2006: 9th (D. Ashworth)
2005: 7th (D. Ashworth)
2004: 16th (D. Ashworth)
2003: 11th in Second Section (C. Duxbury) (rel)
2002: 11th (A. Widdop)
2001: 14th (A. Widdop)
2000: 8th (R. Curran)
1999: 9th
1998: 8th
1997: DNC
1996: 11th
---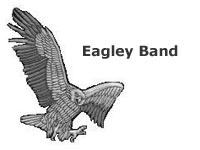 Eagley
Conductor: N. Parkinson
Last 15 Years:
2010: 7th (P. Denton)
2009: 12th (G. Westwood)
2008: 2nd (G. Moore)
2007: 13th (D. Thornton)
2006: 10th Second Section (D. Thornton) (rel)
2005: 11th (S. White)
2004: 6th (S. Rodgers)
2003: = 8th (C. Andrews)
2002: 7th (N. Sheppard)
2001: 9th in First Section (C. Roberts) (rel)
2000: 8th (C. Roberts)
1999: 4th in Second Section (prom)
1998: 5th
1997: 5th
1996: 3rd in Third Section (prom)
---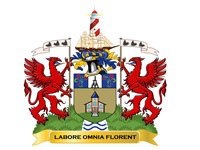 Eccles Borough
Conductor: Mareika Gray
Last 15 Years:
2010: 11th (M. Gray)
2009: Winners of Fourth Section (L. Webb) (prom)
2008: 16th (L. Webb)
2007: 4th (L. Webb)
2006: DNC
2005: DNC
2004: 17th (K. Donaldson)
2003: 5th (K. Donaldson)
2002: 19th (C. Pownall)
2001: 13th (C. Pownall)
2000: 7th (C. Pownall)
1999: 11th
1998: 18th
1997: 13th
1996: 10th
---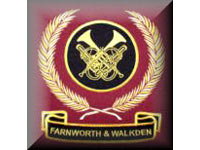 Farnworth & Walkden
Conductor: Peter Ashley
Last 15 Years:
2010: 3rd in Fourth Section (P. Ashley) (prom)
2009: 10th (P.Ashley)
2008: 5th (P. Ashley)
2007: 12th (P. Ashley)
2006: 13th (P. Ashley)
2005: 7th (P. Ashley)
2004: 5th (P. Ashley)
2003: 17th in Third Section (P. Ashley) (rel)
2002: 14th (P. Ashley)
2001: DNC
2000: 2nd in Fourth Section (P. Ashley) (prom)
1999: DNC
1998: 14th (rel)
1997: DNC
1996: DNC
---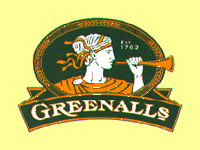 Greenalls
Conductor: Karl Stott
Last 15 Years:
2010: 6th (K. Stott)
2009: 11th (K. Stott)
2008: 15th (H. Bousfield)
2007: 11th in Second Section (J. Ludden) (rel)
2006: 9th (J. Ludden)
2005: 3rd (J. Ludden)
2004: 10th (J. Ludden)
2003: 7th in Third Section (H. Bousfield) (prom)
2002: 4th (H. Bousfield)
2001: 10th in Second Section (rel) (A. Jones)
2000: 12th (A. Jones)
1999: 14th
1998: 9th in First Section (rel)
1997: 9th
1996: 8th
---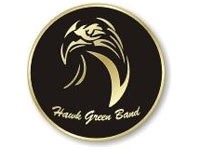 Hawk Green (Marple)
Conductor: Neil Hewson

Last 15 Years:
2010: 19th (N. Hewson)
2009: 8th (A. Wilson)
2008: 9th (P. Pavey)
2007: 9th (P. Pavey)
2006: 11th in Second Section (P. Pavey) (rel)
2005: 10th (P. Pavey)
2004: 11th (J. Richardson)
2003: 13th in First Section (J. Richardson) (rel)
2002: 10th (J. Richardson)
2001: 3rd in Second Section (D. Ashworth) (prom)
2000: 3rd (B. Harper)
1999: 11th in First Section (rel)
1998: 6th in Second Section (prom)
1997: 6th
1996: 3rd
---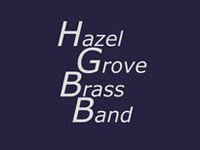 Hazel Grove
Conductor: Nigel Beasley
Last 15 Years:
2010: Winners of Fourth Section (N. Beasley) (prom)
2009: 19th (N. Beasley)
2008: 8th (N. Beasley)
2007: 19th in Third Section (N. Bowden) (re)
2006: 14th (N. Bowden)
2005: 11th (N. Bowden)
2004: 12th (T. Emery)
2003: 10th (A. Hirst)
2002: 16th (A. Hirst)
2001: 12th (L. Hall)
2000: 13th (L. Hall)
1999: 10th
1998: Winners of Fourth Section (prom)
1997: 10th
1996: 4th
---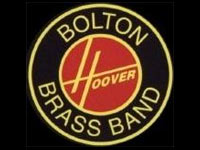 Hoover (Bolton)
Conductor: Trevor Halliwell

Last 15 Years:
2010: 2nd (T. Halliwell)
2009: 6th in Second Section (L. Dunkly) (rel)
2008: 12th (A. Cooke)
2007: 13th in First Section (R. Cargill) (rel)
2006: 3rd in Second Section (R. Cargill) (prom)
2005: 4th (C. Wormald)
2004: Winners of Third Section (C. Wormald) (prom)
2003: 3rd (C. Wormald)
2002: 13th in Second Section (S. Talbot) (rel)
2001: 12th (S. Talbot)
2000: 16th (S. Talbot)
1999: 6th
1998: 4th
1997: 4th in Third Section (prom)
1996: 4th
---
Lostock Hall Memorial
Conductor: John Wood
Last 15 Years:
2010: 17th (J. Wood)
2009: 3rd (J. Wood)
2008: 2nd in Fourth Section (J. Wood) (prom)
2007: 6th (I. McKnight)
2006: 3rd (P. Edward)
2005: 14th in Third Section (K. Rollins) (rel)
2004: 15th (R. Heyes)
2003: 15th (R. Heyes)
2002: 13th (R. Heyes)
2001: DNC
2000: 8th (G. Martin)
1999: 5th
1998: 20th
1997: 11th
1996: 9th
---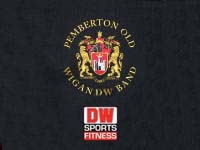 Pemberton Old Wigan JJB B
Conductor: Peter Ashley
Last 15 Years:
2010: 8th (P. Ashley)
2009: 16th (P. Ashley)
2008: 3rd (P. Ashley)
2007: 4th (P. Ashley)
2006: 7th (P. Ashley)
2005: 5th in Fourth Section (P. Ashley) (prom)
2004: Winners of Fourth Section (P. Ashley)
2003: 14th (P. Ashley)
2002: 6th (P. Ashley)
2001: Winners of Fourth Section (P. Ashley)
2000: 20th (P. Ashley)
1999: 13th
---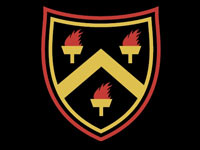 Rivington & Adlington
Conductor: Malcolm Wilson

Last 15 Years:
2010: 7th in Fourth Section (M. Wilson) (prom)
2009: 3rd (M. Wilson)
2008: 16th in Third Section (D. Mort) (rel)
2007: 18th (D. Mort)
2006: DNC
2005: 4th in Fourth Section (H. Bentham) (prom)
2004: 10th (H. Bentham)
2003: 6th (H. Bentham)
2002: 9th (J. Bateson)
2001: 10th (A. Marsh)
2000: 21st (A. Marsh)
1999: 11th
1998: 15th in Third Section (rel)
1997: DNC
1996: 15th
---
Stalybridge Old
Conductor: G. Smith
Last 15 Years:
2010: 5th (E. Landon)
2009: 15th (J. Binns)
2008: 11th in Second Section (J. Lewis) (rel)
2007: 10th (R. Collinson)
2006: 10th in First Section John Binns (rel)
2005: DNC
2004: 8th (J. Maines)
2003: 4th (A. Exley)
2002: 8th (A. White)
2001: 8th in Championship Section (D. Hirst) (rel)
2000: 10th (J. Cant)
1999: 2nd in First Section (prom)
1998: 9th in Championship Section (rel)
1997: 11th
1996: 9th
---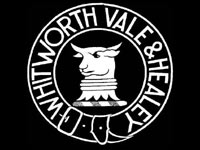 Whitworth Vale & Healey
Conductor: John Binns
Last 15 Years:
2010: 13th (G. Bradley)
2009: 9th (J. Binns)
2008: 14th (J. Binns)
2007: 7th (J. Binns)
2006: 3rd (J. Binns)
2005: 6th (J. Binns)
2004: 13th (J. Binns)
2003: 9th (R. Milton)
2002: DNC
2001: 11th in Second Section (C. Myers) (rel)
2000: 13th (R. Milton)
1999: 7th in Third Section (prom)
1998: 3rd
1997: 9th
1996: 13th
---
Past Qualifiers:
2010: Delph, Hoover (Bolton), Cheshire Constabulary
2009: Dobcross Silver, Douglas Town, Lostock Hall Memorial
2008: Oldham (Lees), Eagley, Pemberton Old Wigan JJB B
2007: Oldham (Lees), Middleton, Eccleston Brass
2006: Rainford, Flixton
2005: Trinity Girls, United Norwest 2000 Brass, Eccleston Brass
2004: Hoover Bolton, United Norwest 2000, Boarshurst Silver
2003: Diggle, Boarshurst, Hoover (Bolton)
2002: Wire Brass, Silk Brass, Middleton
2001: Manx Concert Brass, British Energy Morecambe
2000: Old Hall Brass, Skelmersdale
1999: Manx Concert Brass, Dobcross Youth
1998: United Norwest Co-op Normid 2000, Oldham Brass '97
1997: Ashton Under Lyne, Milnrow, Manx Concert Brass
1996: Hollingworth, Pemberton Old
1995: Goodshaw, Hollingworth
---
North West bands at the Finals:
2010: 1st, 6th, 10th
2009: 4th, 9th, 10th
2008: 4th, 8th, 14th
2007: 1st, 3rd, 9th
2006: 2nd, 5th
2005: 6th, 7th, 9th
2004: 1st, 4th, 6th
2003: 1st, 2nd, 8th
2002: 1st, 2nd, 3rd
2001: 1st, 10th
2000: 4th, 7th
1999: 2nd, 11th
1998: 1st, 4th, 18th