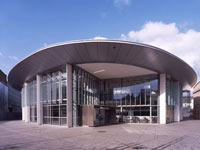 Saturday 26th February
Adjudicators: Melvin White & Peter Bassano

Test Piece: Prelude, Song & Dance (John Golland)

Draw: 13.10pm
Commences: 14.40pm
---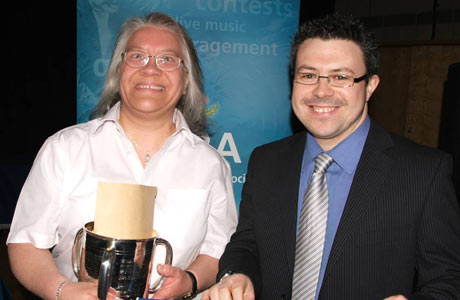 2010 Champion - Dumfries Town

The Fourth Section has become something of a short and sweet affair in the past few years and it's the same again – although the good news to report is that it will also see the appearance of a brand new band to these championships - Callandar Brass.
Looking to the future

Formed in August 2008 they are making their contest debut under the baton of Ian Milligan and with an organisation that is certainly looking to future, it is hoped that this will be the first of many visits to this event.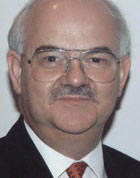 Seed corn

The seed corn has been sown at Fourth Section level by SBBA, but it is taking a little while to flourish.

Back at the turn of the Millennium this section could boast up to 14 entrants, so it is little wonder that whoever has qualified from here of late has struggled somewhat at the finals themselves.
Last year's representatives not surprisingly came 11th and 19th.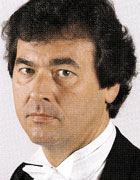 Siren

This year the bands will have to get to grips with John Golland's deceptive 'Prelude, Song & Dance', which will test the basics of good brass band musicianship for certain – as well as the ability of the bands to purchase a siren!

Melvin White and Peter Bassano should enjoy themselves then.
The two relegated bands will be looking to make a speedy return whence they came with Dundee Instrumental looking to make their first finals appearance since 2007 under the baton of John Tonner.

McTaggart Scott Loanhead meanwhile suffered relegation after a long period in the Third Section and will look to bounce back after coming 11th at the Scottish Borders Contest.
Plaudits

Stuart Black is picking up the plaudits with his work at Penicuik and will be keen to push his band towards a long overdue finals appearance after coming 4th last year, whilst the same applies to Queensferry Community after the consistent outfit came 5th on their last appearance here.
It's good to see Dysart Colliery back again under the baton of the experienced Gavin Lindsay, whilst Tayport Instrumental will look to push for a qualification berth on the back of a solid performance at the Scottish Shield late last season.
---

As for a winner?

Always difficult to pick a winner at this level at the best of times, but our spies suggest Tayport Instrumental could be the band to watch out for and may well be joined in Cheltenham by Penicuik.
We opt for McTaggart Scott Loanhead and Dundee Instrumental to push them all the way followed by Queensferry Community and Dysart Collery. Our dark horse is of course Callandar Brass.
4BR Prediction:

1. Tayport Instrumental
2. Penicuik
3. McTaggart Scott Loanhead
4. Dundee Instrumental
5. Queensferry Community
6. Dysart Colliery
Dark Horse: Callander Brass
---
Callander Brass
Conductor: I. Milligan
Last 15 Years:
Debut
---
Dundee Instrumental (St. Margaret's)
Conductor: John Tonner
Last 15 Years:
2010: 11th in Third Section (J. Tonner) (rel)
2009: 6th (J. Tonner)
2008: 9th (E. Tonner)
2007: 2nd in Fourth Section (J. Tonner) (prom)
2006: 7th (J. Tonner)
2005: 5th (J. Tonner)
2004: 5th (J. Tonner)
2003: 11th in Third Section (J. Tonner) (rel)
2002: 9th (J. Tonner)
2001: 2nd in Fourth Section (J. Tonner) (prom)
2000: 7th (F. Culross)
1999: 8th
1998: DNC
1997: DNC
1996: DNC
---
Dysart Colliery
Conductor: Gavin Lindsay
Last 15 Years:
2010: 6th (B. Sandall)
2009: DNC
2008: 9th (F. Culross)
2007: DNC
2006: DNC
2005: 9th (F. Culross)
2004: 11th (F. Culross)
2003: DNC
2002: DNC
2001: DNC
2000: DNC
1999: DNC
1998: DNC
1997: DNC
1996: DNC
---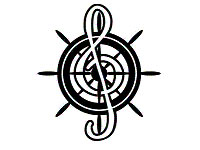 MacTaggart Scott Loanhead
Conductor: Mark Bell
Last 15 Years:
2010: 10th in Third Section (M. Bell) (rel)
2009: 9th (R. Duff)
2008: 8th (A. Fernie)
2007: 7th (A. Fernie)
2006: 9th (A. Fernie)
2005: 8th (A. Fernie)
2004: 5th (A. Fernie)
2003: 5th (A. Fernie)
2002: 5th (A. Fernie)
2001: 7th (D. McLeod)
2000: 11th (G. Williamson)
1999: 3rd
1998: 4th
1997: 5th
1996: 3rd
---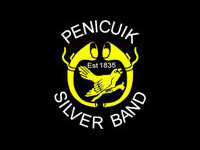 Penicuik Silver
Conductor: Stuart Black
Last 15 Years:
2010: 4th (D. McAuley)
2009: 3rd (A. Knox)
2008: 4th (T. Johns)
2007: 6th (T. Johns)
2006: 4th (F. Culross)
2005: 7th (F. Culross)
2004: 7th (I. Fleming)
2003: 3rd (J. Chamberlain)
2002: 4th (S. Duncan)
2001: 3rd (S. Duncan)
2000: 4th (S. Duncan)
1999: 5th
1998: 6th
1997: 5th
1996: 5th
---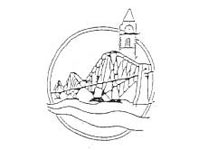 Queensferry Community
Conductor: James Anderson
Last 15 Years:
2010: 5th (J. Anderson)
2009: 5th (J. Anderson)
2008: 7th (J. Anderson)
2007: 4th (J. Anderson)
2006: 3rd (J. Anderson)
2005: 4th (J. Anderson)
2004: 10th (J. Anderson)
2003: 4th (J. Anderson)
2002: DNC
2001: DNC
2000: DNC
1999: DNC
1998: DNC
1997: DNC
1996: DNC
---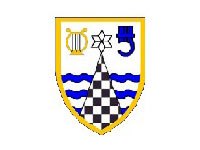 Tayport Instrumental
Conductor: Frank Culross
Last 15 Years:
2010: 3rd (F. Culross)
2009: 10th in Third Section (F. Culross) (rel)
2008: 7th (F. Culross)
2007: 6th (F. Culross)
2006: 12th in Second Section (B. Deans) (rel)
2005: 8th (P. Ratnik)
2004: 9th in First Section (I. Davey) (rel)
2003: 8th (R. MacDonald)
2002: 5th (R. MacDonald)
2001: 2nd in Second Section (R. MacDonald) (prom)
2000: 9th in First Section (R. MacDonald) (rel)
1999: 6th
1998: Winners of Second Section (prom)
1997: 9th in First Section (rel)
1996: 7th
---
Past Qualifiers:
2010: Dumfries Town, Langholm Town
2009: Peebles Burgh, Brass Sounds Inverclyde
2008: Renfrew Burgh, Irvine & Dreghorn Brass
2007: Buckhaven & Methil, Dundee Instrumental
2006: Turriff Silver, Bon Accord Silver B
2005: Broxburn Silver, Coalburn Silver
2004: Dunfermline Town, Newland Concert Brass
2003: Dumfries Town, Peebles Burgh
2002: Lochgelly, Jedforest Instrumental
2001: Arbroath Instrumental, Dundee Instrumental
2000: Clydebank Burgh, North Ayrshire Band
1999: St. Ronan's Silver, Kirkintilloch Kelvin Brass
1998: St. David's Brass, Fauldhouse Miners Brass
1997: City of Discovery Brass, Buckhaven and Methil
1996: Bon Accord Silver B, Turriff Silver
1995: Whitburn Burgh Juniors, Stranraer Youth
---
Scottish bands at the Finals:
2010: 11th, 19th
2009: 14th, 18th
2008: 5th, 11th
2007: 11th, 20th
2006: 18th, 21st
2005: 7th, 9th
2004: 14th, 21st
2003: 18th, 19th
2002: 8th, 13th
2001: 16th, 17th
2000: 7th, 9th
1999: 5th, 13th
1998: 6th, 11th