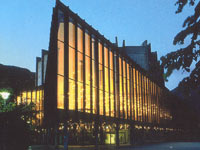 Elite Section

Set Work: The Power of the Soul (Maurice Hamers)
Friday 11th February (16.30)
Adjudicators: Cathrine Winnes Trevino, Ian Porthouse, Karl Ole Mitbo

Own Choice:
Saturday 12th February (14.45)
Adjudicators: Maurice Hamers, Armin Bachmann, Peter Bassano
---
Once again the focus of the Bergen weekend is geared towards the competing bands in the Elite Division – and once again it promises to be a cracker of a contest.
Last year had just about everything – and more: A superb set work, great own choice selections, plenty of fabulous playing and that extra added spice of a result that had the conspiracy theorists in overdrive.
Streaming

Any more of that and we will be in for a right treat – and one that can be followed on the live streaming through: www.musikkorps.no/nett-tv

The set work by Maurice Hamers (below right) is an intriguing one – its explanation giving rise to an internalised need to examine the profound questions of existence. Either that or it is just a catchy title.
Soul Power

In one continuous movement, 'The Power of the Soul' reflects the origin, rebirth, trauma, mind and released soul of our inner self. It appears to be a very personal work that develops its ideas slowly and deliberately, starting and ending in a subdued manner borne of reflection.
The defending champion Manger Musikklag will be keen to retain its title, and after claiming a domestic 'double' by winning the SIDDIS Entertainment Contest late last year, they are the band to beat.
It was thrill a minute stuff last year under the baton of the flamboyant Peter Sebastian Silvay, and they promise more of the same this time round with an intriguing own choice selection from the pen of Torstein Aagaard-Nilsen, entitled, 'Old Licks Bluesed Up'. You won't want to miss them in action that's for sure.
S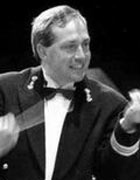 marting

A smarting Eikanger Bjorsvik has left nothing to chance as they seek to regain domestic supremacy.
Professor David King has been brought in with one aim in mind – a 12th National title and that all important passport to the 2012 Europeans. It is an intoxicating mix (as was shown at the Europeans last year) and if it clicks – especially on the own choice selection of 'Spiriti', then watch out – it could be electrifying.
Stavanger returned to form at SIDDIS, where they pushed Manger all the way to the finishing line, but their recent performances here have been patchy – marked by them coming 7th on the set work and 2nd on their own choice selection last time out.
This time they have opted for the demanding musicality of Bram Tovey's 'The Night to Sing', and whilst Allan Withington has an alchemists touch of turning base metal into gold, he will have to have a band on inspired form if they are to claim their first title since 2007.
Surprise

The surprise band for just about everyone twelve months ago was Ila Brass, although their record since 2007 has been one of increasingly impressive results.
It would be asking a great deal of them to repeat their podium finish once again, but they have the knack of giving performances that resonate in and out of the box under Thomas Rimul.

This time they have gone for the original version of Torstein Aagaard-Nilsen's 'Seid' – a real tour de force in anyone's book.
Harry Spankers

Krohnengen is the other Elite band to opt for a brand 'Harry Spankers' new work, with the MDs own 'Vocalise, Fanfare and Rondo', which sounds intriguing to say the least.
Gary Petersen led the band to 4th place last year with a solid no nonsense approach that was consistent in execution if a touch bland in musicality.

That approach did not work at SIDDIS where they came a lowly 7th, but if they can just find a touch of flair to go with an imaginative own choice another top six finish or better may be on the cards.
Dobson return

Simon Dobson makes a return to take Oslofjord Brass, after leading a comparatively young band to a fine 5th place last year and 5th again at SIDDIS.
There is talent by the bucketful both in front and behind the stands, coupled with ambition too – as seen with their own choice selection of the immense 'Titan's Progress'.

Another top six finish would be a real mark of progress you feel.
On fire

A band hoping for something better this time around will surely be Molde, who returned a duo of consistent but rather uninspired performances under Russell Gray's direction twelve months ago.
Since then the MD has been on musical fire, and with a better own choice selection of 'Cambridge Variations' ('Brass Blot' was a bit too left field even for this contest) they should fancy their chances of posting a second top six finish in three years.
Another band returning with a Brit to fashion their chances is Sandefjord Brass Symposium, who produced a stunning performance of 'Eden' under Dave Roberts to take the First Division title in superb fashion last year.
The Rothwell man returns and with a crafty own choice selection of 'Standing on the Shoulders of Giants' (a piece he knows very well indeed) they could be the contest's dark horse for a possible podium finish.
Outsiders

The two outsiders on paper appear to be Oslo Brass and Sola Brass – both of whom endured pretty poor returns last year – although somewhat unluckily given the quality of their respective performances.
Just two years ago Olso came runner up and if they can reprise that type of form, especially on their own choice selection of 'From Ancient Times', then they could feature highly once again.
Sola meanwhile were a little off the pace at SIDDIS, although they were still only in their first year back at Elite level since 2005. They have opted for Peter Graham's 'Montage' – a showcase piece for individuals more than ensemble at times, but if it comes off it can sound very impressive.
---
4BR Prediction:
A difficult one as usual given that fortunes can come and go over the two legs of the contest.

Manger and Eikanger should be bashing the living daylights out of each other to claim the title for us, with Stavanger close behind. Krohnengen, Sandefjord and Molde should claim a top six place, with Ila our dark horse.
1. Eikanger Bjorsvik
2. Manger Musikklag
3. Stavanger
4. Krohnengen
5. Sandefjord
6. Molde
Dark Horse: Ila Brass
---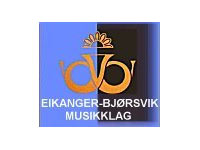 Eikanger-Bjørsvik Musikklag
Conductor: Professor David King
4BR Ranking: 10
2011 Draw:
Set Work: 5
Own Choice: 8
Own Choice Selection: Spiriti (Thomas Doss)
National Record:
2010: 2nd (Nicholas Childs)
2009: Winners (Nicholas Childs)
2008: Winners (Nicholas Childs)
2007: 3rd (Nicholas Childs)
2006: 4th (Nicholas Childs)
2005: Winners (Nicholas Childs)
2004: 2nd (Reid Gilje)
2003: 2nd (Nicholas Childs)
2002: 7th (Howard Snell)
2001: Winners (Nicholas Childs)
2000: 2nd (Nicholas Childs)
1999: Winners (Nicholas Childs)
1998: 4th (I. Bergby)
1997: 2nd (Howard Snell)
1996: 2nd (Howard Snell)
1995: 5th (Howard Snell)
1994: 4th (Howard Snell)
1993: Winners (Howard Snell)
1992: 3rd (Howard Snell)
1991: Winners (Howard Snell)
Overall Record:
Winners in 1981, 1985, 1987, 1988, 1991, 1993, 1999, 2001, 2005, 2008, 2009
Last Year: 2nd: 1st on set work/ 6th on own choice
Own Choice Selection:
2010: Titan's Progress
2009: Extreme Makeover
2008: Riffs and Interludes
2007: Eden
2006: Journey to the Centre of the Earth
2005: Concerto Grosso
2004: Concerto No 1 for Brass Band
2003: The Trumpets of the Angels
2002: Daphnis and Chloe
---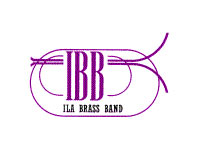 Ila Brass Band
Conductor: Thomas Rimul
4BR Ranking: 71
2011 Draw:
Set Work: 6
Own Choice: 1
Own Choice Selection: Seid - Version A (Torstein Aagaard-Nilsen)

National Record:
2010: 3rd (Thomas Rimul)
2009: 5th (Thomas Rimul)
2008: 8th (Thomas Rimul)
2007: 9th (Trond Korsgård)
2006: 7th (Trond Korsgård)
2005: 8th (Catherine Winnes)
2004: 3rd (Thomas Rimul)
2003: 7th (Bjorn Sagstad)
2002: 8th (Frank Renton)
2001: Winners of First Division (Bjorn Sagstad) (prom)
2000: 7th (Bjorn Sagstad)
1999: 5th (Helge Haukas)
1998: 6th (Nicholas Childs)
1997: 5th (Nicholas Childs)
1996: 4th (Ray Farr)
1995: 4th (Maurice Hamers)
1994: 3rd (Maurice Hamers)
1993: 3rd (Maurice Hamers)
1992: 7th (Maurice Hamers)
Overall Record:
Winners 1989
Winners of First Division in 2001
Last Year: 3rd overall: 3rd on set work/ 4th on own choice
Own Choice Selection:
2010: The Trumpets of the Angels
2009: Exergy Re-revisited
2008: Titan's Progress
2007: Chain
2006: Guovssahasat
2005: Montreux Wind Dances
2004: Exergy Re-Revisited
2003: Salamander
2002: Between the Moon and Mexico
---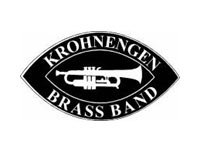 Krohnengen Brass Band
Conductor: Gary Peterson
4BR Ranking: 66
2011 Draw:
Set Work: 2
Own Choice: 4
Own Choice Selection: Vocalise, Fanfare and Rondo (Gary B. Peterson)
National Record:
2010: 4th (Gary Peterson)
2009: 6th (Ray Farr)
2008: 3rd (Ray Farr)
2007: 2nd (Selmer Simonsen)
2006: 9th (Allan Withington)
2005: 5th (Ray Farr)
2004: 7th (Ray Farr)
2003: 6th (Ray Farr)
2002: 2nd (Ray Farr)
2001: 3rd (Ray Farr)
2000: 3rd (Ray Farr)
1999: 2nd (Ray Farr)
1998: 7th (Kim Lofthouse)
1997: 3rd (K.O. Midtbo)
1996: 3rd (K.O. Midtbo)
1995: 6th (Allan Withington)
1994: 2nd (K.O. Midtbo)
1993: 4th (K.O. Midtbo)
1992: 4th (N/K)
Overall Record:
Winners 1990
Second Division Winners 1986
Last Year: 4th overall: 4th set work/ 3rd own choice
Own Choice Selection:
2010: Montreux Wind Dances
2009: Concerto Grosso
2008: Eden
2007: Ginnungagap …seeming emptiness
2006: Music of the Spheres
2005: …Dove Descending
2004: Harrison's Dream
2003: Masquerade
2002: Revelation
---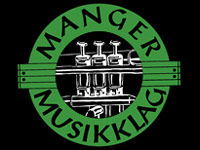 Manger Musikklag
Conductor: Peter Sebastian Szilvay
4BR Ranking: 29
2011 Draw:
Set Work: 8
Own Choice: 7
Own Choice Selection: Old Licks Bluesed Up (Torstein Aagaard-Nilsen)
National Record:
2010: Winners (Peter Sebastian Szilvay)
2009: 7th (Peter Sebastian Szilvay)
2008: 6th (Robert Childs)
2007: 6th (Robert Childs)
2006: 2nd (Robert Childs)
2005: 2nd (Jesper Juul Sørensen)
2004: 5th (Jesper Juul Sørensen)
2003: 4th (Allan Withington)
2002: Winners (Allan Withington)
2001: 5th (Allan Withington)
2000: 4th (Allan Withington)
1999: 4th (Allan Withington)
1998: 2nd (David King)
1997: Winners (David King)
1996: Winners (David King)
1995: Winners (David King)
1994: Winners (David King)
1993: 2nd (David King)
1992: 2nd
Overall Record:
Winners in 1980, 1983, 1994, 1995, 1996, 1997, 2002, 2010
Last Year: Winners: 2nd on set work/ 1st on own choice
Own Choice Selection:
2010: …Dove Descending
2009: Troglodyte Transition
2008: Vienna Nights
2007: Seid
2006: Cantigus
2005: Harrison's Dream
2004: Paganini Variations
2003: Harmony Music
2002: Montage
---
Molde Brass Band
Conductor: Russell Gray
4BR Ranking: 94
2011 Draw:
Set Work: 9
Own Choice: 2
Own Choice Selection: Cambridge Variations (Philip Sparke)
National Record:
2010: 7th (Russell Gray)
2009: 3rd (Garry Cutt)
2008: 7th (Nigel Boddice)
2007: 7th (Alan Morrison)
2006: 5th (Garry Cutt)
2005: 7th (Nigel Boddice)
2004: 4th (Alan Morrison)
2003: 5th (Alan Morrison)
2002: 4th (Alan Morison)
2001: 2nd in First Division (Alan Morrison) (prom)
2000: 4th in First Division (N/K)
1999: 7th (N. Albelseth/A. Morrison)
1998: Winners of First Division (Nils Magne Abelseth)
1997: n/k
1996: 12th in First Division (N/K)
1995: 7th in First Division (A. Dalhaug)
Overall Record:
Winners of First Division 1998
Last Year: 7th overall: 6th on set work/ 7th on own choice
Own Choice Selection:
2010: Brass Blot
2009: Lowry Sketchbook
2008: Montage
2007: Harrison's Dream
2006: Ginnungagap
2005: Contest Music
2004: Concerto Grosso
2003: …..Dove Descending
2002: Harrison's Dream
---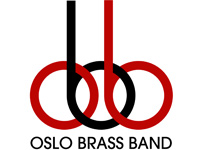 Oslo Brass Band
Conductor: Frode Amundsen
4BR Ranking: 79
2011 Draw:
Set Work: 1
Own Choice: 3
Own Choice Selection: From Ancient Times (Jan Van der Roost)
National Record:
2010: 10th (Frode Amendsen)
2009: 2nd (Frode Amendsen)
2008: Winners of First Division (Frode Amundsen) (prom)
2007: 2nd (Frode Amundsen)
2006: 2nd (Michael Antrobus)
2005: 7th (Sverre S. Olsrud)
2004: 2nd in Second Division (Sverre S. Olsrud) (prom)
2003: 3rd
2002: Winners of Third Division (prom)
2001: DNE
2000: DNE
Overall Record:
First Division winners 2008
Third Division winners 2002
Last Year: 10th overall: 10th on set work/ 9th on own choice
Own Choice Selection:
2010: Seid – Version B
2009: The Night to Sing
2008: …Dove Descending
2007: Revelation
2006: Paganini Variations
2005: Blitz
---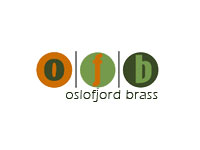 Oslofjord Brass
Conductor: Simon Dobson
4BR Ranking: 68
2011 Draw:
Set Work: 10
Own Choice: 10
Own Choice Selection: Titan's Progress (Hermann Pallhuber)
National Record:
2010: 5th (Simon Dobson)
2009: 8th (Armin Renggli)
2008: 5th (Selmer Simonsen)
2007: 5th (Michael Antrobus)
2006: 4th (Michael Antrobus)
2005: 9th (Garry Cutt)
2004: 9th (Christian Tenfjord)
2003: 8th (Robert Childs)
2002: 5th (Peter Parkes)
2001: 8th (Selmer Simonsen)
2000: Winners of First Division (Selmer Simonsen) (prom)
1999: 8th (J.P. Hannevik)
1998: 6th (J.P. Hannevik)
1997: 2nd in First Division (J.P. Hannevik)
Overall Record:
Winners of First Division 2000
Last Year: 5th overall: 5th on set work/ 5th on own choice
Own Choice Selection:
2010: Sounds
2009: Journey to the Centre of the Earth
2008: Music of the Spheres
2007: Aubade – Dawn Songs of the Fabulous Birds
2006: Whitsun Wakes
2005: Paganini Variations
2004: Montage
2003: Revelation
2002: Contest Music
---
Sola Brass Band
Conductor: Benjamin Wiame
4BR Ranking: Outside top 200
2011 Draw:
Set Work: 3
Own Choice: 9
Own Choice Selection: Montage (Peter Graham)
National Record:
2010: 8th (Selmer Simonsen)
2009: 2nd in First Division (Selmer Simonsen)
2008: 4th (John Philip Hannevik)
2007: 12th (Christopher Evans)
2006: 4th (Rune Gundersen)
2005: 10th in Elite Section (Benny Wiame)
2004: Winners of First Division (Steve Bastable)
2003: 4th in First Division (Steve Bastable)
2002: 6th in First Division (N/K)
2001: 3rd in First Division (Russell Gray)
2000: Winners in 2nd Division (Russell Gray)
1999: 9th (Melvin White)
1998: N/K
1997: 12th in First Division (T. Anundsen)
1996: 3rd in First Division (N/K)
1995: 4th in First Division (Melvin White)
1994: 7th (Melvin White)
1993: 7th (James Scott)
Overall Record:
Winners of First Division 2004
Winners of Second Division 2000
Last Year: 8th overall: 8th on set work/ 8th on own choice
Own Choice Selection:
2010: Music of the Spheres
2009: Music of the Spheres
2008: Tallis Variations
2007: Variations on an Enigma
2006: Dances and Arias
2005: Between the Moon and Mexico
---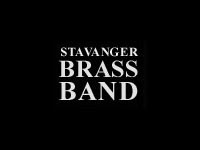 Stavanger Brass Band
Conductor: Allan Withington
4BR Ranking: 15
2011 Draw:
Set Work: 7
Own Choice: 6
Own Choice Selection: The Night to Sing (Bramwell Tovey)
National Record:
2010: 6th (Allan Withington)
2009: 4th (Allan Withington)
2008: 2nd (Allan Withington)
2007: Winners (Allan Withington)
2006: Winners (Russell Gray)
2005: 6th (David King)
2004: Winners (David King)
2003: Winners (David King)
2002: 3rd (Steve Bastable)
2001: 2nd (Frank Renton)
2000: 5th (Frank Renton)
1999: 6th (Philip McCann)
1998: 3rd (James Gourlay)
1997: 4th (James Gourlay)
1996: 6th (Garry Cutt)
1995: 3rd (Garry Cutt)
1994: 5th (Garry Cutt)
1993: 5th (Richard Evans)
1992: Winners (Richard Evans)
Overall Record:
Winners in 1982, 1984, 1986, 1992, 2003, 2004, 2006, 2007
Last Year: 6th overall: 7th on set work/ 2nd on own choice
Own Choice Selection:
2010: Masquerade
2009: Revelation
2008: Concerto Grosso
2007: Vienna Nights
2006: Eden
2005: Music of the Spheres
2004: Masquerade
2003: Concerto Grosso
2002: Tristan Encounters
---
Sandefjord Brass Symposium
Conductor: David Roberts
4BR Ranking: 172
2011 Draw:
Set Work: 4
Own Choice: 5
Own Choice Selection: On the Shoulders of Giants (Peter Graham)
National Record:
2010: Winners of First Division (David Roberts)
2009: 10th in Elite Division (Michael Antrobus) (rel)
2008: 9th (Garry Cutt)
2007: 10th (Garry Cutt)
2006: 6th (Ray Farr)
2005: 3rd (Robert Childs)
2004: 6th (John Philip Hannevik)
2003: 3rd (Garry Cutt)
2002: 6th (N/K)
2001: 4th (Bryan Hurdley)
2000: Winners (Garry Cutt)
1999: 3rd (Gareth Pritchard)
1998: Winners (Gareth Pritchard)
1997: 6th (Gareth Pritchard)
1996: Winners of First Division (Gareth Pritchard) (prom)
1995: 3rd in First Division (Ray Farr)
1994: 3rd in First Division (Michael Antrobus)
1993: N/K
1992: 8th (N/K)
Overall Record:
Winners in 1998, 2000
Winners First Division: 1996, 2010
Last Year:
Winners of First Division
Own Choice Selection:
2010: Eden
2009: Tristan Encounters
2008: Extreme Makeover
2007: Dances and Alleluias
2006: Music for the Moving Image
2005: St. Magnus
2004: Apocalypse
2003: Of Men and Mountains
2002: …Dove Descending
---
2010 Result:
Adjudicator(s): Maurice Hamers, Torodd Wigum, John Wallace

Test piece: Sketches from Nowhere (Thomas Doss) & Own Choice

1. Manger Musikklag (Peter Sebastian Szilvay) - 95
2. Eikanger-Bjørsvik Musikklag (Nicholas Childs) - 94.5
3. Ila Brass Band (Thomas Rimul) - 93.25
4. Krohnengen (Gary Peterson) - 93
5. Oslofjord Brass (Simon Dobson) - 92
6. Stavanger (Allan Withington) - 92
7. Molde Brass (Russell Gray) - 90.5
8. Sola Brass (Selmer Simonsen) - 88.5
9. Tertnes Brass (Philip Hannevik) - 87
10. Oslo Brass (Frode Amundsen) - 87