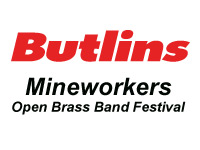 Second Section:

Lakeside
Saturday 22nd January
Draw: 8.45am
Commences: 10.30am
Adjudicators: John Roberts & Brian Rostron
Test-piece: Rise of the Phoenix (Darrol Barry)
First prize: The Butlins Second Section Trophy, £2,000 and the Second Section Champions Banner
Second prize: £1,000
Third prize: £700
Fourth prize: £500

Highest Placed Mining Band: The British Coal Corporation Challenge Trophy
---
There is a strong looking field of 18 bands competing in the Second Section at the Lakeside venue, where adjudicator's John Roberts and Brian Rostron should be in for an enjoyable battle to decide who walks away with the £2,000 first prize.
Darrol Barry's test piece, 'Rise of the Phoenix' is a colourful and entertaining work, originally commissioned by the Clifton & Lightcliffe Band.
Disaster and back again

It's inspired by the familiar mythical story, given a Yorkshire brass band twist: from fleeting glory to potential disaster and back again – thanks in no small part to the loyalty and dedication of hard working band members who support their organisation through thick and thin (and as many bands at lower section level know all too well – there is plenty of thin at times).
It's a work full of Darrol Barry signature markings; pulsating rhythms and flowing melodies – and should provide a fair old test to see who finally rises from the flames as the 2011 champion.
Hard as always to say what current form is like given that many of these bands haven't been in contest action for a while, but six of last year's contenders return once more, joined by three bands promoted from the Third Section and one relegated from the First Section.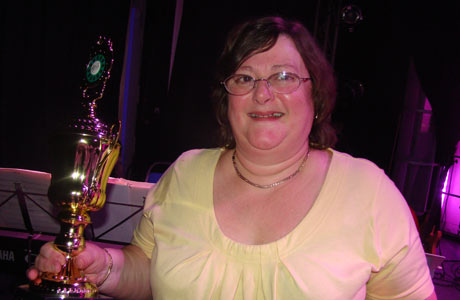 East London Brass have been promoted so who will claim the Sceond Section title?

Favourites

With East London Brass promoted, last year's podium finishers Haslingden & Helmshore and the strongly fancied South Yorkshire Police should be confident of kick-starting their seasons with good returns, whilst Pontins champion Uppermill is certainly a band to watch out for as they look to carry on their impressive run of seaside resort form following their promotion from the Third Section.
Blidworth will look to carry on the good late season form which saw them take top honours at the Leicester Open, whilst a confident Llwydcoed makes the trip up from the South Wales valleys crowned 2010 Welsh League Champions and Blaenavon winners late last year.
Two other bands that made appearances at the Leicester Open are on parade in Chinnor and Leicester Co-op Snibston Miners Welfare who also came 6th at Pontins.
Full to the brim

One band full to the brim with confidence will be Third Section National champion Delph, whose fine 2010 season started with victory here twelve months ago, whilst there should be strong challenges posted by Becontree and Dodworth, the latter starting to once again grow in confidence under the baton of Eliot Darwin.
With the likes of Fulham, Betteshanger and Hendon making the trip up from the London area looking for early season returns, coupled with solid outfits from Ibstock, Mossley, Nothfleet, North West Ellington and Shirebrook, the minor placings could well take some sorting out by the men in the box.
4BR Prediction:
South Yorkshire Police have that look about them before a note has been blown.
They should come to the contest as favourites under the direction of Leigh Baker, whilst both Delph and Uppermill should be confident of making a mark at the higher level under the experienced command of Phil Gooodwin and Alan Widdop respectively.
Haslingden & Helmshore has a solid record of achievement at this contest, whilst Blidworth should be in the mix if they can repeat their Leicester Open form.
Llwydcoed could spring a surprise or two, whilst our dark horse is Becontree.
1. South Yorkshire Police
2. Delph
3. Haslingden & Helmshore
4. Uppermill
5. Blidworth Miners Welfare
6. Llwydcoed
Dark Horse: Becontree