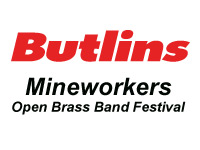 Fourth Section:
Royal Arthur Suite
Saturday 22nd January
Draw Time: 8.15am
Commence: 9.30am
Adjudicators: Alan Fernie & Barry Thompson
Test-piece: Contrasts (Darrol Barry)
First prize: The Butlins Fourth Section Trophy, £2,000 and the Fourth Section Champions Banner
Second prize: £1,000
Third prize: £700
Fourth prize: £500

Highest Placed Mining Band – the N.A.C.O.D.S. Challenge Trophy
---
If ever you want a snapshot indicator to the current state of health of brass banding then make sure you take some time out to listen to the competitors in the Fourth Section.
12 bands make it to the starting blocks this year (down 1), and with the prospect of one of them walking away with £2,000 to their name, you feel that not even Butlins has yet managed to invigorate the lowest rung of the contesting tree.
Knock off

Still, plenty to enjoy from a competitive field, with seven of last year's contenders back again to see if they can knock reigning champion Dronfield CMW off their perch.
If they are to do just that then they will have to impress adjudicator's Alan Fernie and Barry Thompson in the box – an experienced duo who certainly say what they think about what they hear.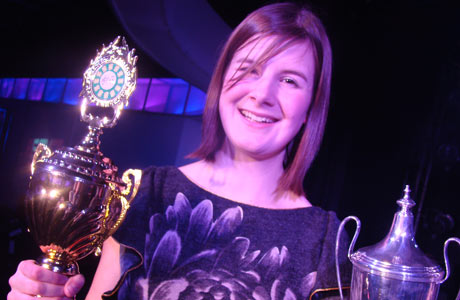 Can Dronfield repel their rivals and cliam the Butlins title again?

Windy original

The test piece is not a brass band original from Darrol Barry - 'Contrasts' originally starting life as a work for wind band.
However, he has taken the opportunity to revise the scoring in the first three movements and added a completely new fourth to round off things with a real sense of brio.
The opening 'March Prelude' does what it says on the tin, whilst the following 'Scherzino' will test the band's ability to play with a light wit.

'Song of the Navaho' has echoes of Eric Ball's 'Indian Summer', before it is all rounded off with that spirited 'Finale' full of counterpoint work for cornets and euphoniums, a quick reprise and a short thrusting coda to close.
Confident

Dronfield will take to the stage hoping to retain their title and with good returns at Pontins and Bolsover late last season they should be pretty confident of doing just that again.
A strong challenge should come however from in the in form Ireland Colliery (Chesterfield) under Ian Knapton, who took the Bolsover title in some style, whilst last year's runner up, Bestwood Black Diamonds will be hoping for an early 65th anniversary celebration if they can go one better under the baton of Brian Draper.
Market Rasen and Kingsway Printers Cleethorpes are bands that enjoyed encouraging 2010 seasons, whilst Whitwell come boosted by their Bolsover podium finish.
It will be interesting to see how Dinnington Colliery get on now that the cameras are long gone, whist the likes of Pleasley, Melton, Welbeck, Burbage and Banovallum will be looking to start their season as they mean to go along

4BR Prediction
A hard one to call as always at this level, but we opt for the in form Ireland Colliery, with Dronfield and Bestwood close behind.
Market Rasen and Whitwell could push themselves into the frame, whilst Dinnington and our dark horse Burbage should battle it out for the final top six place.
1. Ireland Colliery (Chesterfield)
2. Dronfield CMW
3. Bestwood Black Diamonds
4. Market Rasen
5. Whitwell
6. Dinnington Colliery
Dark Horse: Burbage (Buxton)