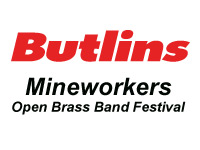 Junior Ensemble:
Reds
Sunday 23rd January
Pre-drawn
Commences: 11.00am
Adjudicators: Marie Smith

Youth Section:
Commences after Junior Ensemble contest
Adjudicators: Alan Fernie & Barry Thompson
---
Butlins long term commitment to banding is certainly being shown by their investment in youth banding.
This year their innovative approach is shown with their first Junior Ensemble event, which sees five young bands of between 10 and 20 players, all under the age of 16, take to the stage to perform 10 minutes of music each.
Brass band basics

The emphasis is on solid brass band basics – with adjudicator Marie Smith (who knows more than just about anyone else just what is needed to produce young players with all the right skills to succeed) casting her eye over Cwmtawe Youth Ensemble from Wales conducted by Wayne Pedrick; Gresley Colliery Youth (Peter Hylton); Shirland Training Ensemble 1 (Dave Harvey); Shirland Training Ensemble 2 (Dave Harvey) and Wigston Enterprise Band (Julie Maxwell).
Percussion is allowed and whilst there is an element of competition involved, it is hoped that the event will simply encourage young players to be inspired by brass banding
As Contest Controller Brain Eggleshaw told 4BR: "From little acorns grow – and I hope these ones will grow to enjoy a lifetime in brass banding."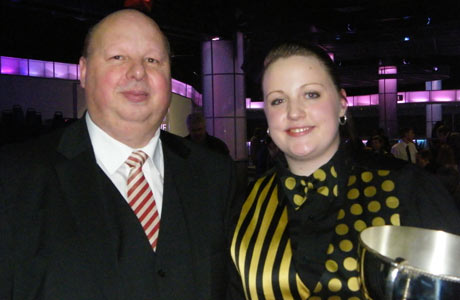 Reigning champions Youth Brass 200 are back to dfend their title

Youth Section

Following on from the Junior Ensemble event come the seven bands in the Youth Section – an event that is starting to really grow.
Last year's winners Youth Brass 2000 are back to defend their title under the baton of Chris Jeans, and they will know they will have to be on top form if they are to repel the challenge of last year's runner up, Lions Youth Brass conducted by Nigel Birch; third placed Enderby Youth (Trevor Hounsome); Shirland Welfare Training (Dave Harvey); Coleshill Youth (Stephen Fagg); Croft Mid Band (Ian Bromley) and Cwmtawe Youth (Wayne Pedrick)
Plenty of fun and games on show and plenty of great playing for adjudicators Alan Fernie and Barry Thompson to enjoy too.
Make sure you don't miss it.