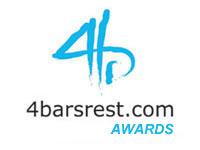 At the end of yet another busy year at the 4BR contesting comprehensive school the Headmaster has written his reports on the 20 pupils in the top band class.
Not a vintage year of overall excellence it must be said from them, although a couple of hard working pupils did enjoy outstanding returns.
Elsewhere, there was the odd welcome return to exam form and above average mark, but even the usual high flyers only managed to meet expectations this year.
Naughty boys

A handful did disappoint, despite keeping their overall school places safe. It was good to report that none had to be sent to the naughty boys chair at the back of the room though.
Exams sat ranged from the European Baccalaureate and the various National Curriculum tests to the British Open and the whole range of subjects set by regional governors and local exam boards.
Since the end of 2009 two pupils have lost their place in the school, with the Scottish and Belgian borders of Kirkintilloch and Brass Band Willebroek returning home to be replaced by the eager to please talents of BTM and Virtuosi GUS.
Class sizes remain at 20 this year, but there are a few bands knocking on the door for entry – even if school fees are set to rise again…
In alphabetical order then, and with a range of marks that equate as follows:
A+ Exceptional
A Outstanding
A - Excellent
B+ Very Good
B Above Expectations
B - Met Expectations
C+ Below Expectations but improving
C Below Expectations and no real improvement made
C - Disappointing
D In need of extra tuition
---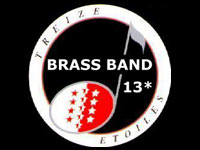 Brass Band Treize Etoiles
Overall Mark: C+
Class Position at end of 2010: 20th (-9)
2010: 20th
2009: 11th
2008: 26th
2007: 29th
2006: 26th
2005: 30th
2004: 51st
2003: 35th
2002: 26th
2001: 23rd
Exams entered:
Swiss Open: 2nd
Swiss National: 1st
Report:
Just the two domestic contests entered this year – coming 2nd at the Swiss Open in Luzern, where they missed out by 1 mark, but regaining their National title in Montreux to qualify for the Europeans at the same venue in May 2011.
It was the 12th time they have won their National Championship (and the second time in three years under James Gourlay's baton) but it was not enough to stop them dropping nine places in the rankings.
Comment:
Perhaps a touch below expectations for the well heeled Swiss border under their Scottish tutor.
A return to the European Baccalaureate will surely help boost their eventual school seating place by this time next year after they rounded off their season with an impressive double exam paper in Montreux thanks in no small part to the Scotsman's biblically inspired essay writing.
---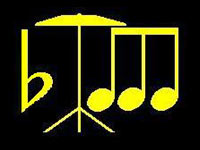 Bedwas, Trethomas & Machen (BTM)
Overall Mark: C+
Class Position at end of 2010: 17th (+6)
2010: 17th
2009: 23rd
2008: 19th
2007: 22nd
2006: 29th
2005: 24th
2004: 28th
2003: 26th
2002: 29th
2001: 26th
Exams entered:
Yeovil: 2nd
Welsh Open: 2nd
Regional Championships: 4th (Wales)
Ebbw Vale: 1st
Grand Shield: 5th
Ammanford: 1st
Wychavon: 2nd
Pontins: 14th
Blaenavon: 1st
Report:
One of the busiest bands in the UK during 2010 – with no less than 9 different contests entered, which helped them climb six places to 17th in the overall rankings.
Ended the domestic season with the Welsh League pennant to their name after a trio of local contest victories, but failed to regain their British Open berth or return to London, whilst Prestatyn was a major disappointment.
Comment:
Nice to see the triple barrelled valleys boy back in the top stream – as there was no doubting the hard graft to get there.
Still has a bit to learn though if they are to post a real pass mark at the higher exam levels - as was shown by their failure to return to sit National and Open papers, whilst they totally misread the 'Prelude' question posed at Pontins.

They did come up against some pretty tough local opposition and some ambitious lads from over Offas Dyke on their travels though.
---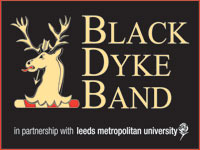 Black Dyke
Overall Mark: C
Class Position at end of 2010: 3rd (No change)
2010: 3rd
2009: 3rd
2008: 4th
2007: 4th
2006: 1st
2005: 1st
2004: 3rd
2003: 5th
2002: 3rd
2001: 2nd
Exams entered:
Regional Championships: 4th (Yorkshire)
English National: 2nd
European Championship: 4th
British Open: 3rd
National Finals: 8th
Report:
For only the second time in the decade long tenure of their MD, Black Dyke failed to claim a major victory, despite remaining third in the overall rankings.
Two fourth places at Bradford and Linz could be deemed unlucky, whilst the podium finishes at Preston and Birmingham were about right. Coming 8th when seeking an historic triple triumph at London was a very harsh blow.

Comment:
On paper it was a season that was below expectations, and no real overall class seating improvement has resulted in drastic changes at the family home in Queensbury. The parents had to stomach the fact that their noisey next door neighbours enjoyed much more success this year.
Busy as ever with extra curriculum activity, they may have taken their eye off their swotting, but they will gain some parental sympathy after their exam papers unluckily failed to find favour with with some of their markers.

They will not be best pleased if it happens again though.
---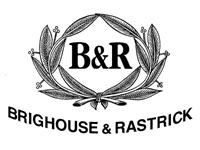 Brighouse & Rastrick
Overall Mark: B
Class Position at end of 2010: 7th (- 2)
2010: 7th
2009: 5th
2008: 5th
2007: 5th
2006: 5th
2005: 7th
2004: 10th
2003: 6th
2002: 6th
2001: 6th
Exams entered:
Regional Championships: 1st (Yorkshire)
British Open: 10th
National Finals: 1st
Whit Friday: 2nd (Saddleworth)
Brass in Concert: 4th
Report:
Brighouse reclaimed the local bragging rights at Bradford for the first time since 2007 and added the National title to their CV for the first time since 1998 too.
Missed out on extra Saddleworth prize money by a narow margin, but failed to impress at the British Open and posted their worst Brass in Concert result to end year dropping two places in the rankings.

Comment:
The times they are a changing at Brighouse – what with the new female arrivals in the parental household.
It's been an odd old season of exam work in West Riding to say the least, with the Australian inspired winning essays submitted at London and Bradford extremely colourful (and succesful) if not always full of accurate facts.

Whit Friday was a bit of a hoot, but they did come a cropper with their understanding of Bruckner at Birmingham and failed to really shine with Uncle Dick's party tricks at Gateshead.
---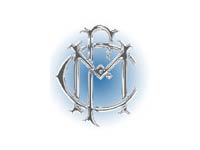 Carlton Main Frickley

Overall Mark: B -
Class Position at end of 2010: 11 (+ 1)
2010: 11th
2009: 12th
2008: 10th
2007: 13th
2006: 18th
2005: 23rd
2004: 23rd
2003: 19th
2002: 21st
2001: 14th
Exams entered:
Regional Championships: 2nd (Yorkshire)
All England Masters: 7th
British Open: 8th
National Finals: 10th
Brass in Concert: 7th
Report:
No Butlins appearance this year, but qualification once again for London thanks to their podium finish at Bradford.
Further top 10 finishes at Kettering, Birmingham, London and Gateshead under Philip McCann rounded off a consistent year of achievement which saw them climb one place to 11th in the rankings.
Comment:
The former mining Bevin Boy is more than holding their own in with the posher lads at the 4BR school of hard knocks, thanks to the detailed work of their determined Scottish tutor.
Nothing flash, but occassionally inspired with their understanding of the 'English Heritage' history exam paper at Bradford.

There was also solid appraisals of historical works at the Masters and of multiple composer vignettes at the Open, although their end of term pantomine skills need to be a bit more polished.
---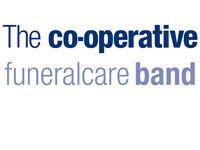 Co-operative Funeralcare
Overall Mark: C+
Class Position at end of 2010: 12th (+ 4)
2010: 12th
2009: 16th
2008: 14th
2007: 8th
2006: 7th
2005: 9th
2004: 6th
2003: 11th
2002: 15th
2001: 12th
Exams entered:
Regional Championships: 1st (Scotland)
All England Masters: 1st
West Lothian Challenge: Semi Final
British Open: 11th
Land O Burns: 4th
National Finals: 20th
Scottish Open: 1st

Report:
Seven contests entered with real hits and misses as they climbed four places to 12th in the rankings.
Big wins came at Glenrothes (Area), Kettering (Masters) and Perth (Scottish Open), but big losses came elsewhere, with the embarressing domestic defeats at Land O Burns and the West Lothian Challenge to go with their last place at London.
Comment:
There were times when the 4BR Headmaster thought seriously about referring the Scottish undertakers son to see the school doctor after a season of split personality performances at the exam table.
Schizophrenic episodes saw top quality exam papers submitted on domestic appraisals of 'English Heritage' and a meandering Scottish River, whilst there was an 'Epic' bit of translation at Kettering too.

These were balanced however by a poor understanding of mythical 'Giants', the geography of Australia and a lack of local X Factor entertainment.
---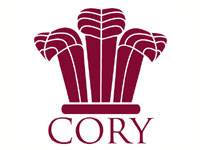 Cory
Overall Mark: B-
Class Position at end of 2010: 1st (No change)
2010: 1st
2009: 1st
2008: 1st
2007: 1st
2006: 2nd
2005: 2nd
2004: 2nd
2003: 2nd
2002: 2nd
2001: 4th
Exams entered:
Regional Championships: 2nd (Wales)
European Championships: 1st
British Open: 5th
National Finals: 2nd

Report:
After the hectic anniversay celebrations of 2009, a quieter year on the contesting front, although the band managed to create history by claiming a hat trick of European titles.
Headed the 4BR Rankings for a fourth consecutive year, despite losing their Welsh and British Open titles, whilst they just missed out on their first National success since the turn of the Millennium.
Comment:
Despite once again heading the school honours board, young Cory will know that it was a year when they only just met their parents demanding expectations of themslves.
The one major exam success came as they once again saw off their rivals on the European Baccalaureate, but they will not have been pleased to see their old domestic rivals beat them at Swansea and Birmingham, even though they were the first examinee to put pen to paper at Symhony Hall.

That perennial London travel bug scupperred their chances of a second Albert success, so a diet of even more homework and swotting may be called for by their tutor to retain their Head Boy status in 2011.
---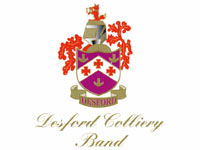 Desford Colliery
Overall Mark: C
Class Position at end of 2010: 13th (- 3)
2010: 13th
2009: 10th
2008: 12th
2007: 12th
2006: 16th
2005: 25th
2004: 21st
2003: 24th
2002: 22nd
2001: 24th
Exams entered:
Butlins Mineworkers: 1st
Regional Championships: 2nd (Midlands)
British Open: 7th
National Finals: 14th
Report:
Desford took their fourth Butlins Mineworkers title in seven years at Skegness, but failed to make it a hat trick of Area wins.
Did not take up invitations to compete at the Masters, English National or Brass in Concert and dropped to their lowest end of year ranking since 2006, despite employing four different conductors at the contests they entered.

Comment:
The undoubtably talented, but oh so wayward pupil from the Bohemian inspired Midland home remains something of an underachieving enigma at the 4BR school.
Hopes were so high as they skipped through two seaside exam papers early in the year, but then a sharp mind wandered when faced with a domestic challenge at Bedworth.

Impressed with a bit of Norwegian discipline at the Open exam, but it all ended in rather predictable disappointment come their Southern hemisphere geography test at London.
---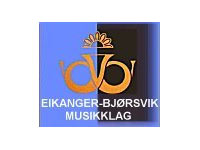 Eikanger Bjorsvik
Overall Mark: C+
Class Position at end of 2010: 10th (+ 7)
2010: 10th
2009: 17th
2008: 23rd
2007: 26th
2006: 30th
2005: 35th
2004: 40th
2003: 34th
2002: 27th
2001: 30th
Exams entered:
Norwegian Nationals: 2nd
European Championship: 2nd
SIDDIS: 3rd
Report:
Just three major contests for Eikanger, as they rose to their highest ever position in the 4BR rankings since it started in 2001.
They failed by the narrowest of margins to retain the National title in Bergen under Nicholas Childs, before coming runner up for a third time at the European Championship under David King. With Reid Gilje at the helm they missed out on their fifth SIDDIS title in six years, beaten by Manger and Stavanger.
Comment:
Despite that climb up the honours board, there will be a sense of disappointment in the expensive parental fjord home as their young and at times flambouyant offspring failed to claim at least one top of the class mark this year.
An open exam board of invigilators didn't quite like the interpretation of the questions given on their brace of essays in Bergen, whilst their exciting European Baccalaureate papers were also caught short by their tutor's individual take on factual content.

All that, and their safety first domestic X Factor exam also came a cropper too. So near to a major but yet so far in the rankings…
---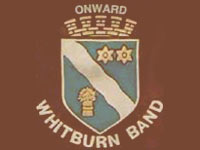 Exchange Communications Whitburn
Overall Mark: C-
Class Position at end of 2010: 18th (No change)
2010: 18th
2009: 18th
2008: 15th
2007: 9th
2006: 10th
2005: 12th
2004: 8th
2003: 8th
2002: 10th
2001: 10th
Exams entered:
Regional Championships: 2nd (Scotland)
Land O' Burns: 2nd
West Lothian: 1st
Brass in the Park: 1st
British Open: 16th
Scottish Open: 16th
Report:
The two domestic victories of the season and the qualification for London were perhaps expected, but the defeat by First Section Johnstone at Land O Burns wasn't – and created some unwanted poor press publicity.
Posted their worst result at the Nationals since 1996 to go with the loss of their long held British Open status follwing their last but one place at Symphony Hall. Didn't compete at the Scottish Open either.
Comment:
Master Whitburn is holding onto their place at school by their fingernails – although the parents have recognised the problem and decided to invest some hard earned cash to sort their errant son out.
The loss of their place at the elite British Open exam will take some rectifying, as will the dent to their pride from the embarresing beating dished out by a local lad from a year below on home turf.

Recovered some domestic pride, but the big exam tests were abject failures. Will need to work their kilt off to remain on the register come this time next year.
---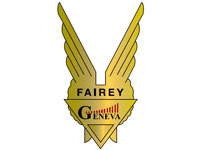 Fairey (Geneva)

Overall Mark: A
Class Position at end of 2010: 4th (+ 5)
2010: 4th
2009: 9th
2008: 8th
2007: 10th
2006: 9th
2005: 8th
2004: 5th
2003: 1st
2002: 4th
2001: 5th
Exams entered:
Regional Championships: 2nd (North West)
Whit Friday: 1st (Tameside)
English National: 1st
British Open: 2nd
National Finals: 3rd
Brass in Concert: 2nd
Report:
Fairey (Geneva) ended 2010 in their highest ranking position since 2003.
Phil Chalk directed at the Area, whilst Garry Cutt led the Whit Friday success. Russell Gray's appointment saw them claim their first major title since 2003 at Preston to qualify for the 2011 European, whilst they posted their best results at the Open, National and Brass in Concert since they last won all three contests.

Comment:
The happy parents will surely shower their son with expensive gifts in 2011 after a year to remember at the exam table.

A rather predictable start was followed by a pocket money cash bonanza around the local pubs, before a lyrically inspired Scottish reading of Milton's paradise secured that first major exam title for seven years.
Not even a pyrotechnic disaster at home could stop them rising from the flames to secure podium finishes at Birmingham, London and Gateshead, to end the year with pockets bulging with book token cash in readiness for the eagerly awaited new school term.
---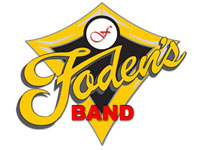 Foden's

Overall Mark: C
Class Position at end of 2010: 2nd (No change)
2010: 2nd
2009: 2nd
2008: 3rd
2007: 3rd
2006: 6th
2005: 5th
2004: 4th
2003: 3rd
2002: 1st
2001: 3rd
Exams entered:
Regional Championships: 1st (North West)
Whit Friday: 2nd (Tameside)
English National: 6th
British Open: 4th
National Finals: 9th
Brass in Concert: 3rd
Report:
Won their fifth consecutive North West Area title at Blackpool under Garry Cutt, before losing their hold on the Tameside Whit Friday crown after seven straight wins.
The high profile quartet of James Gourlay, Howard Snell, Allan Withington and John Wallace failed to inspire them to add further major silverware during the remainder of a disappointing, but consistent season.

Comment:
Divorce in any household can be painful, and even a succession of famous visiting musical uncles couldn't stop poor Foden's from enduring a rather miserable time of it after Daddy Cutt was shown the door.
There were the occassional flashes of old and credit goes for not sulking in the corner of the exam rooms to keep their top of class seat.

They never sounded as if they had completely done their usual quota of swotting at Preston, Birmingham and London though, whilst there were a few too many forced smiles with their X Factor act at Gateshead.
---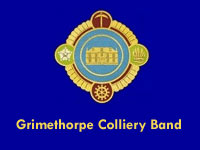 Grimethorpe Colliery

Overall Mark: C+
Class Position at end of 2010: 5th (- 1)
2010: 5th
2009: 4th
2008: 2nd
2007: 2nd
2006: 3rd
2005: 4th
2004: 9th
2003: 9th
2002: 7th
2001: 7th
Exams entered:
Regional Championships: 5th (Yorkshire)
British Open: 9th
Brass in Concert: 1st
Report:
Just the three major contests for Grimethorpe in 2010, but they failed to qualify for London for a second successive year, resulting in them dropping a place in the rankings – their lowest since 2004.
Were off the pace at the British Open where they came 9th, but they reclaimed their Brass in Concert title for a record 15th time at Gateshead – their first success there since 2005.

Comment:
Despite that fact that the pupil with a romantic vision of graduating from the 4BR school to find work in the coal industry showed off their polished Miners Institute end of year pantomime skills at Gateshead, it was a still a slightly disappointing set of exam results to take home to show the hard nosed Yorkshire parents.
The failure to sit the London exam for a second year will have dented the pride, as will the poor exam paper at Birmingham, whilst the invitation to allow girls in the family home will have unsettled a few of their relatives.

Socks need to be pulled up if they are not just to be seen as the schools equivelent of a Billy Elliott song and dance act.
---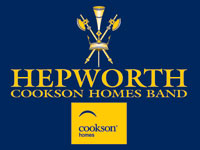 Hepworth (Cookson Homes)

Overall Mark: C
Class Position at end of 201: 19th (- 6)
2010: 19th
2009: 13th
2008: 18th
2007: 14th
2006: 20th
2005: 15th
2004: 15th
2003: 23rd
2002: 48th
2001: 64th
Exams entered:
Butlins Mineworkers: 2nd
Regional Championships: 7th (Yorkshire)
Whit Friday: 1st (Saddleworth)
British Open: 15th
Report:
An unusually quiet contesting year for Hepworth, despite an early start to the season under Ian Porthouse at Butlins where they came runner up for a second successive year.
A poor return at the Area was offset a little by their first ever Whit Friday Saddleworth championship, but the British Open saw them post their worst result since qualifying for the contest in 2005.

Comment:
Young Hepworth is finding it increasingly tough to hold their place in the 4BR school despite a succesful entrepreneurial year raising funds through they pub and end of pier seaside acts.
The more serious essays on 'English Heritage' and mythical 'Giants' were disappointing, and there was the no show at Preston where they produced a sick note to take to the Headmaster's office.

Will need to up their game if they are to keep their hard earned school place, despite their success in meeting the increased fees.
---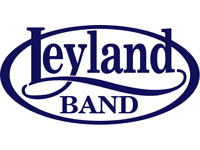 Leyland

Overall Mark: B-
Class Position at end of 2010: 9th ( - 3)
2010: 9th
2009: 6th
2008: 6th
2007: 11th
2006: 8th
2005: 6th
2004: 14th
2003: 10th
2002: 9th
2001: 9th
Exams entered:
Regional Championships: 3rd (North West)
Whit Friday: 3rd (Tameside)
English National: 5th
British Open: 12th
National Finals: 5th
Brass in Concert: 5th
Report:
A consistent year for Leyland, with just one failure to post a top six finish under the baton of Philip Harper – although they ended the year dropping three places in the rankings.
Third place at the Area was about par for the course, as was the Whit Friday finish and their 5th place at Preston. The British Open was a disappointment – a real slump in form giving their results in the last two years, but there were signs of progress at London and Brass in Concert to suggest further improvements for 2011.
Comment:
Young Leyland is working hard under their intriguing tutor and it is starting to show encouraging dividends.
The occassional exam answer remains puzzling at times though, with slightly odd takes on Milton's 'Eden' and American 'Giants' in particular, although they seem to enjoy entertaining the crowds down the pub and putting on the X Factor greasepaint.

Their Australian geography exam showed they can be serious when they want to be though.
---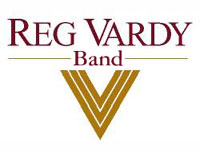 Reg Vardy
Overall Mark: C
Class Position at end of 2010: 14th (+ 1)
2010: 14th
2009: 15th
2008: 22nd
2007: 20th
2006: 14th
2005: 11th
2004: 12th
2003: 14th
2002: 17th
2001: 17th
Exams entered:
Regional Championships: 1st (North East)
All England Masters: 19th
Grand Shield: 10th
English National: 4th
Doctor Martin Entertainment: 1st
National Finals: 15th
Brass in Concert: 10th
Report:
Reg Vardy regained the North East Area title – their eighth in nine years, but with the exception of Preston failed to make any sort of impression against stronger opposition.
There was a lucrative Doctor Martin contest win and an encouraging 4th place at the English National, but the failure to qualify for the British Open and their poor returns at the other major events was a real disappointment, despite a small rise in the rankings.

Comment:
A big fish in a small pond on their own doorstep, young Reg found the major exam playground in 2010 full of bigger and better students – and it showed.
Their flamboyant tutor may need to knuckle down with his student if they are to start making a mark on the more demanding exam papers – as they completley misread an 'Epic' tale at Kettering, failed to appreciate the 'Rococo' style at Blackpool, couldn't find Australia on the map at London and even bored the oldies at Gateshead.

Promise was shown on Milton at Preston – but it was a mere glimpse.
---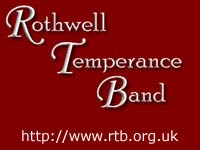 Rothwell Temperance
Overall Mark: B-
Class Position at end of 2010: 8th (-1)
2010: 8th
2009: 7th
2008: 17th
2007: 17th
2006: 15th
2005: 17th
2004: 22nd
2003: 31st
2002: 36th
2001: 29th
Exams entered:
Regional Championships: 3rd (Yorkshire)
Whit Friday: 3rd (Saddleworth)
English National: 3rd
British Open: 6th
National Finals: 4th
Brass in Concert: 8th

Report:
Another impressive year of contesting for Rothwell, despite dropping one place in the rankings.
They were pre-qualifed for London but still came third at the Area and went on to play to form at all other major events under the direction of Dave Roberts.

Comment:
The most serious minded student in the 4BR school continues to work their socks off to bring cheer to the hard pressed financial parental home in Yorkshire.
Has continued to build on their tutor's Stakhanovian work ethic, and it showed to fine effect on detailed exam answers on a wide range of subjects at Bradford, Preston, Birmingham and London, whilst they even managed to get their round in down the local pubs too.

Still a bit dour at times, they just need to smile a bit more for their part in the end of year school panto.
---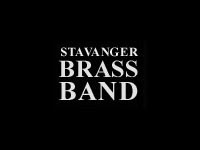 Stavanger
Overall Mark: C
Class Position at end of 2010: 15th (-7)
2010: 15th
2009: 8th
2008: 7th
2007: 18th
2006: 27th
2005: 21st
2004: 44th
2003: 45th
2002: 57th
2001: 60th
Exams entered:
Norwegian National: 6th
Whit Friday: 7th (Saddleworth)
All England Masters: 12th
SIDDIS: 2nd
Report:
Posted their worst result at the Norwegian National Championships since 2005 and failed to make an impression on their overseas trip to the All England Masters.
Still rebuilding it seems, but an encouraging performance at the SIDDIS Entertainment contest where they ran Manger close and beat Eikanger into third place offered a tantalising glimpse of their potential for 2011.
Comment:
After two impressive years at the 4BR school for the student from the oil rich Norwegian home, exam results took a decided drop in quality in 2010.
Never at the races under open scrutiny in Bergen, they enjoyed a day trip to English pubs to let their hair down, but suffered a hangover from the local brew when they failed to come to terms with an 'Epic' old exam question at the Masters.

Enjoyed themselves back home at the end of year Norwegian X Factor contest, but it was a too little too late to reverse the backward steps.
---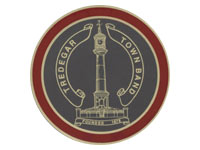 Tredegar
Overall Mark: A
Class Position at end of 2010: 6th (+8)
2010: 6th
2009: 14th
2008: 13th
2007: 21st
2006: 19th
2005: 14th
2004: 11th
2003: 7th
2002: 8th
2001: 8th
Exams entered:
Yeovil: 1st
Welsh Open: 1st
Regional Championships: 1st (Wales)
Grand Shield: 1st
All England Masters: 2nd
Welsh Eisteddfod: 1st
British Open: 1st
Wychavon: 1st
National Finals: 7th
Brass in Concert: 6th
Report:
A quite outstanding contesting record in 2010 saw Tredegar win seven of their first eight contests – regaining the Welsh Area title to book their place at the 2011 Europeans, and making history by becoming the first band to win the Grand Shield and British Open in the same season.
Couldn't quite keep up the form towards the close of the year, but solid performances at London and Brass in Concert saw them end the season climbing to 6th in the rankings.
Comment:
Perhaps the star pupil in the school this year; the young man from the financially hard working valleys home excelled themselves and topped it all by producing a truly 'gigantic' essay at the British Open exam.
Really moved up with the big boys in class at home and on their travels, with very confident exam answers produced on just about any subject set to them.

Suffered with their stamina come their southern hemisphere geography test in London but still showed a propensity to enjoy dressing up in women's clothes at the end of season school panto.
---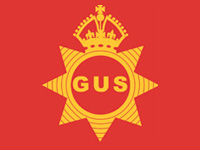 Virtuosi GUS
Overall Mark: B
Class Position at end of 2010: 16th (+19)
2010: 16th
2009: 35th
2008: 28th
2007: 36th
2006: 36th
2005: 20th
2004: 16th
2003: 21st
2002: 12th
2001: 13th
Exams entered:
Butlins Mineworkers: 4th
Regional Championships: 1st (Midlands)
All England Masters: 4th
British Open: 13th
National Finals: 6th
Report:
Virtuosi GUS climbed a remarkbale 19 places in the rankings under John Berryman's direction to appear in the top 20 for the first time since 2005.
Just missed out on a podium finish at Butlins but followed it by their first win at the Midlands Area contest since 2004. In the prizes at the Masters, they bounced back from a disappointing British Open to post their best London finish since 2004 too.
Comment:
A settled home life with a bit of financial security has filled young GUS with confidence.
Nothing too spectacular yet, but thanks to an experienced tutor the foundations could be in place for a further move up the class in 2011.

History and geography seem to be favourite subjects after neat 'Heritage', 'Epic' and 'Australian' essays, although they still have to up their game against the big boys on more demanding subject matter.