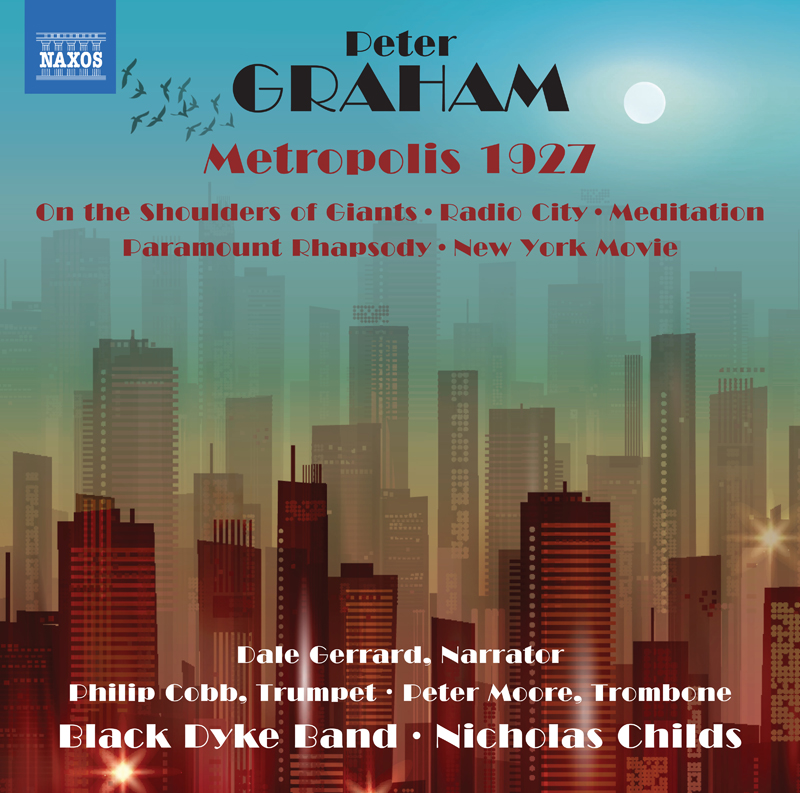 With Peter Graham's latest test-piece about to be featured at the British Open in Birmingham, it's well worth reacquainting yourself with this 2018 release that went on to hoover up a slew of 'CD of the Year' awards from the critics in the press.
It's the composer's homage to the last great age of Americana; when Dashiell Hammett private detectives lifted the film-noir lid on the underbelly of the fetid glamour of Hollywood and teenage boys in bedrooms thousands of miles across the Atlantic Ocean tried to tune in cheap radio sets in the hope of catching snippets of the great boxing bouts at Madison Square Garden.
Operatic drama
Play the music and the Scotsman's fingerprints are revealed on the dustcover of a Sam Spade novel, his musical adrenaline excitedly seeping through the bloodied operatic drama of a late-night Jake LaMotta fight. It's an American Dream of sour tasting liquor, hour glass broads and violence in the shadows of alleyways.
This is the America of his mind's eye; the brilliant 'Giants' of the Chicago Symphony Orchestra brass section belting out the finale of Bruckner's 'Symphony No 8', the haunting flotsam and jetsam of humanity found in seven iconic Edward Hooper paintings. It's Sam Spade up against Peter Lorre and Sydney Greenstreet.
It's an American Dream of sour tasting liquor, hour glass broads and violence in the shadows of alleyways.
Lazy drawl
Throughout it all, Graham's heroes walk with a swagger and play like a dream - Harry James and Miles Davis, Glenn Miller, Gershwin and Bernstein. His modern day protagonists are cut from the same cloth; Philip Cobb and Peter Moore, inhabiting his scores like hard bitten, world-weary gumshoes voiced with a splendidly lazy drawl by Dale Gerrard.
The performances from Black Dyke are rich in atmosphere; oozing dark menace and mischief. Prof Nicholas Childs' take on Fritz Lang's 'Metropolis' has a brooding, subversive New York theatricality about it, 'Radio City' a page-turning best-seller in every respect.
Listening to it makes you wish you were Humphrey Bogart walking into a downtown New York bar with Lauren Bacall on your arm and Rocky Marciano as your minder.
Iwan Fox
---
To purchase: https://4barsrest.shop/product/metropolis-1927-peter-graham/
Play list:
1-3. On the Shoulders of Giants
4-6. Radio City
7. Meditation
8. Paramount Rhapsody
9. New York Movie - A Musical Narrative on Images by Edward Hooper
10. Metropolis 1927