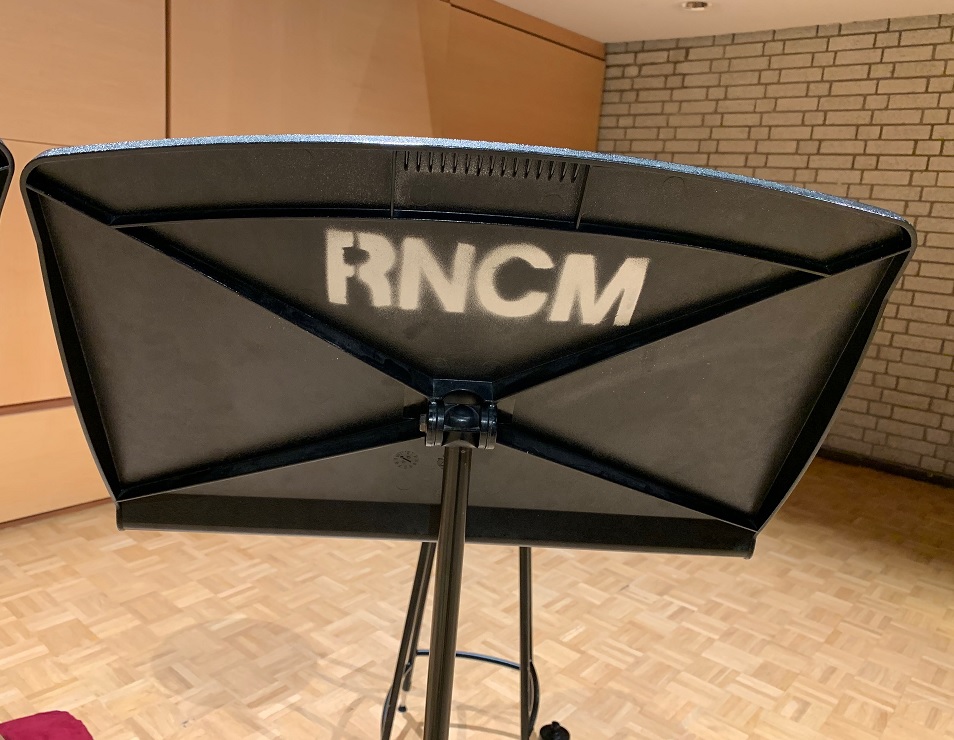 The RNCM's commitment to nurturing future generations of brass band players has been shown by the long term investment in its regular Saturday morning Junior RNCM programme.
It has become a successful cornerstone in creating one of a series of pathways for youngsters from all backgrounds to engage with specialist tutors such as Les Neish (tuba), Mark Bousie (euphonium) or Helen Varley (horn) to develop their talents.

The results are impressive – as was shown with this mid-afternoon concert.
Over 40 players aged between 11 and 18 took to the stage – encouragingly including a substantial section of low brass, much to the delight of Les Neish who directed alongside Jon Malaxetxebarria.
Classy
The programme included works former RNCM alumni, Jonathan Bates, its former Principal, Edward Gregson and Simon Dobson, as well as a classy bit of 'Moon River' Henry Mancini, led with assured confidence by flugel player Amelia Stewart.
'Chichester Prelude' blasted off proceedings (it was written to celebrate the achievements of British astronaut, Tim Peake), before neatly segueing into 'Casper's Ghost', composed for Foden's Band for Brass in Concert in 2021, and which reflects on the rather sad back story of the friendly translucent spectre rather than his more well known fun packed antics.
The band rounded off a super half hour or so with 'Bust-Out Bridge', a cracker of Kick-Ass/Hit-Girl superhero action packed fun.
Kick-Ass
The cool sadness of Holly Golightly in 'Breakfast at Tiffany's' was evoked with 'Moon River' – 'wider than a mile' but crossed in considerable style by its young solo lead and her friends, before the ensemble tackled Edward Gregson's 'Prelude for an Occasion'.
One of his earliest works for the brass band medium written in 1968, it still sounded as fresh as a musical daisy.
The band rounded off a super half hour or so with 'Bust-Out Bridge', a cracker of Kick-Ass/Hit-Girl superhero action packed fun.

Iwan Fox