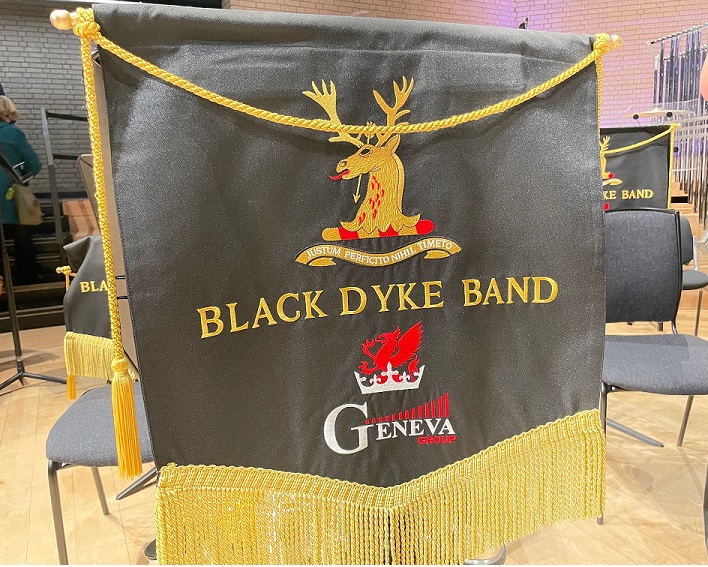 Black Dyke's late replacement appearance to close the Perth Festival provided a welcome return to Scotland's 'Fair City' for the Queensbury band for the first time since the 2014 European Championships.
MD, Prof Nicholas Childs has made several successful appearances since - most notably with Whitburn. His enjoyment on the night was marked, especially as the band (with a few Whitbun deps in the ranks) performed with admirable polish – from the opening 'Queensbury' march to the encore of 'Highland Cathedral'.
Torrent of virtuosity
His relaxed demeanour certainly didn't mean a loosening of the leash as the MD exhorted a rendition of 'Le Corsaire' that balanced a torrent of virtuosity with lyrical poise.
Richard Marshall's glorious 'Melody of the Heart' solo was also balanced by the grooved thrills of 'Trumpet Blues and Cantabile'. A suite from Sir Karl Jenkins' 'The Armed Man' followed – a telling inclusion of emotional depth aided by the revised band layout. Peter Graham's spirited 'To Boldy Go' drew the first half to an uplifting conclusion.
Glittering
Fredrick Schjelderup's fizzy 'A Fantasy of Joy' duly lived up to its title to get the second half off to a bang, before Brett Baker rolled back the years with a glittering rendition of Arthur Pryor's 'Thoughts of Love'.
The solo showcase continued with Siobhan Bates, with a lyrical 'Upon Green Vales' of notable breadth and Dan Thomas with a flamboyant 'Ziguenerweisen' – the pyrotechnics lit with commanding ease.
The MD then led the ensemble sections through the cinematic familiarity of 'Black Dyke at the Movies' set – from Harry Potter to James Bond and Jack Sparrow. With the pulse of the music in overdrive, the energy was maintained with the finale of PLC's 'Fire in the Blood'.

'Highland Cathedral' kept the Saltire flying.

Hopefully it won't take another eight years before they return.
Mark Good