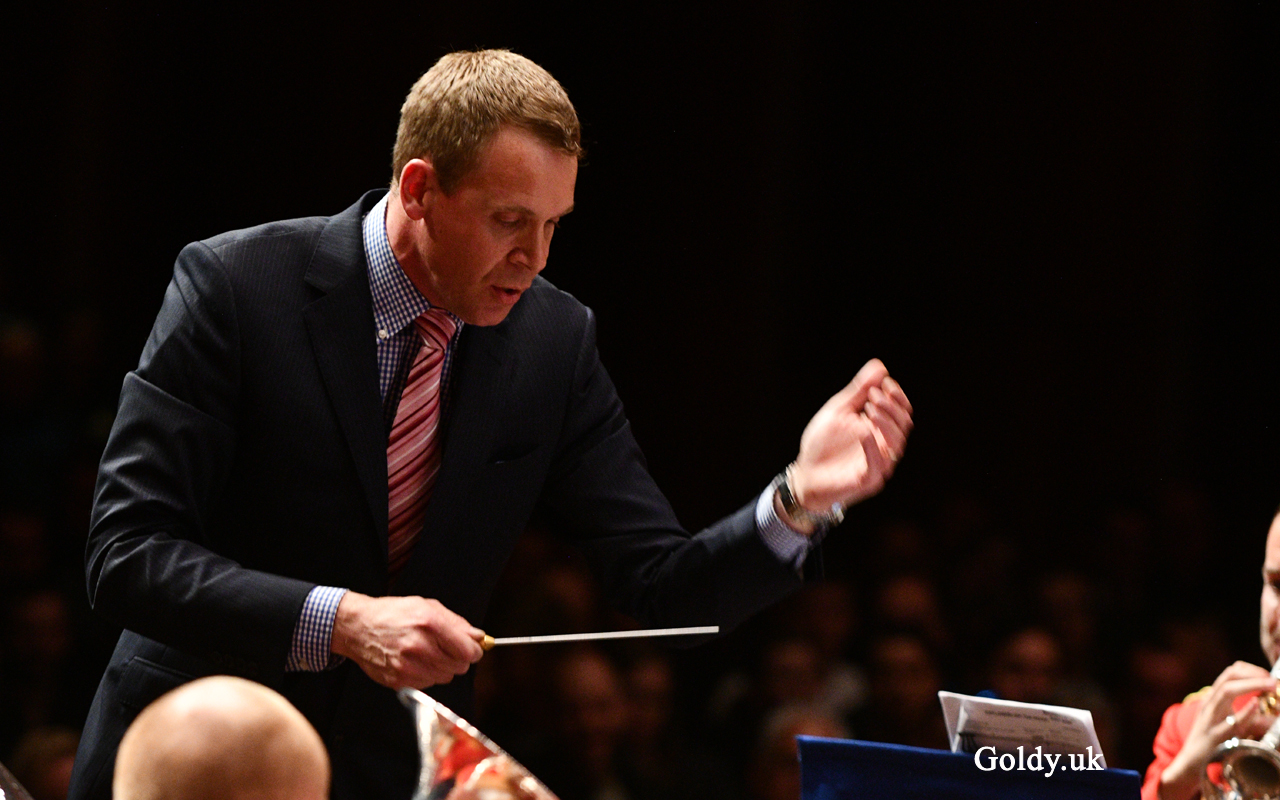 Cory closed the RNCM Festival with a concert performance of majestic scope and delivery, inspired by reflections on human intervention, fragility, imagination and exploration.
They opened with the world premiere of Christopher Bond's 'The Lost Village of Imber' - a celebratory work (the 160th anniversary of Bratton Band) that recalled the war time decision to evacuate an ancient hamlet near Salisbury Plain to enable preparations for the D-Day invasion of Europe in 1945.
It has remained uninhabited ever since - a military Brigadoon, open to the world for just a few days a year.
The three movements told the tale; the score evoking the bustling activity of village life, soon silenced and replaced by the ordinance of war. It was a riveting performance, underpinned by the music's underlying sense of communal resurrection through the lasting presence of its 14th century church.
Panoramic reading
An understanding of human fragility was evoked by a panoramic reading of Edward Gregson's imposing 'Of Men and Mountains' - a very personal composition reflecting an intense gaze on the struggle between man and nature as experienced by a train journey the composer took with his wife across the Rocky Mountains.
This was rugged beauty; craggy peaks of sound and maelstroms of florid ensemble precision contrasting with vistas of shimmering stillness and poetic substance – a hint of Eric Ball's 'High Peak' emerging through the clouds.
Philip Wilby's appreciation of the literary romanticism of Cervante's dreamy hero Don Quixote formed the opening chapter to his 'Fantasia Concertante for Tenor Horn' - interpreted with wonderful facility by soloist Ailsa Russell.
The central 'Soliloquy' yearned with touching beauty, the surrounding 'Burlesque' and 'Valse Caprice' balancing the introductory structures and fugato finale - the clever use of an accompaniment quintet allowing the solo voice to heard with clear diction, the ensemble used sparingly to shift the surrounding scenery.
The packed audience craved more, but alas that was it. Cory had provided a brilliant conclusion to a memorable weekend.
Superb seriousness
Cory's insatiable desire to explore the outer reaches of the excellence of their own making is summed up perfectly with the MDs follow up to his 2017 composition 'Destination Moon'.
'Explorers on the Moon' is another Herge inspired adventure featuring the daring Belgian child detective Tintin, cleverly linked to the former through its opening thematic material.
The band revelled in the deliberately drawn primary colours and cartoon characterisation – the superb seriousness of the playing powering the fantastical storyline to its frenzied climax and triumphant return to earth. It left everyone breathless - thrilling from first note to last.
The packed audience craved more, but alas that was it. Cory had provided a brilliant conclusion to a memorable weekend.
Malcolm Wood