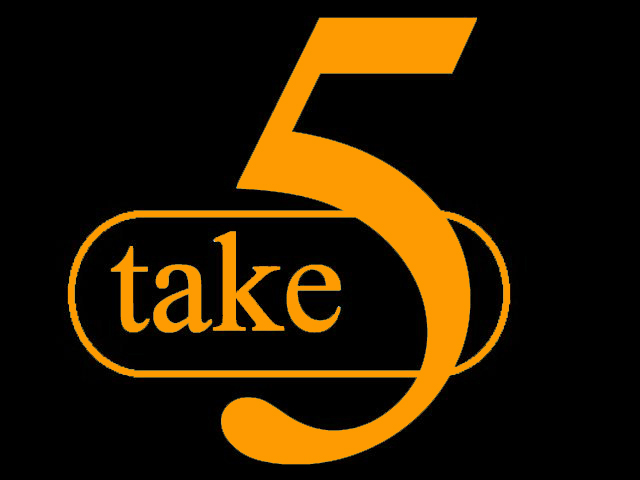 John McCabe's 'Cloudcatcher Fells' was commissioned by Boosey & Hawkes through funds provided by the then Arts Council of Great Britain as the top section test-piece for the 1985 National Championships held at the Royal Albert Hall.
Although the title comes from a poem by David Wright, the work is not directly inspired by its text. It is more a very personal appreciation (dedicated to his father) by the composer (a keen walker) of the majestic natural beauty found in particular in the Patterdale area of the Lake District.
Four main sections
The works falls into four main sections played continuously – alternating slowly and quickly.
The opening immediately draws the listener into the timeless landscape ('Great Gable', 'Grasmoor', 'Grisdale Tarn') before striking out on the harsh rock formations and ruggedness of 'Haystacks' and 'Catchedicam'.
The final section - 'Grisedale Brow', 'Striding Edge' and the utterly majestic vista and climax of 'Helvellyn' is preceded by one of the most beautiful moments of modern brass band writing – 'Angle Tarn'.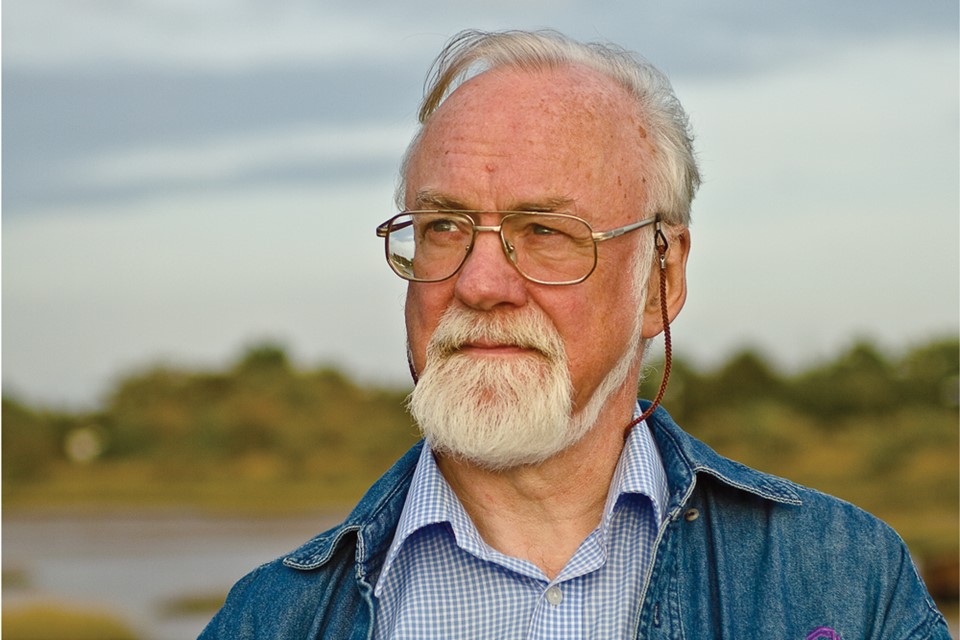 The composer
'Cloudcatcher Fells' immediately made a huge impression on conductors, players and listeners alike – as well as critics both in and outside the brass band medium, with the influential classical music 'Gramophone' magazine calling it "a classic score (and that is no exaggeration)".
It has since been performed regularly across the world both in concert and competition, although commercial LP/CD recordings are surprisingly rare.
These are our five in chronological order to add to your collection.
---


Black Dyke
The Complete Champions (1986)
Major Peter Parkes
Chandos Recordings: CHAN 4509
Black Dyke gave arguably one of the greatest contest winning performances ever in claiming the 1985 National Championship title under Peter Parkes.
The Queensbury band's 'Complete Champions' release that followed saw them reprise the work in the recording studio with a performance that also brokered little argument of its status. It is a truly majestic account befitting its landscape inspiration - elemental in its beauty and power.
It may well be almost 18 minutes in duration, yet Major Parkes never for a moment lingers too long to admire the view – the music following seamlessly between sections as if following an expertly plotted trail to the summit of 'Helvellyn'.
The texture of the ensemble playing is stunning – evoking a misty mystery to open with a single sinuous cornet thread line like a hillside tributary leading the way.
What follows is truly magical – and a musical experience that remains heart-warmingly visceral to this day.

To enjoy: https://www.chandos.net/products/catalogue/CHAN%204509
---


Leyland DAF Band (1991)
Festival of Brass
Conductor: Richard Evans
Doyen Recordings: DOYCD008
This live recording from the 1991 Festival of Brass (held at the BBC studios in Manchester and later broadcast on Radio 3) provides a remarkable interpretative counterpoint to Black Dyke and Peter Parkes.
Richard Evans and Leyland actually gave the world premiere contest performance at the Albert Hall (eventually finishing eighth) and the work was still a favourite with the MD after leading his band to the All England Masters title on it in 1989.
It may lack the textural depth and mystery of the Parkes/Dyke recording, but there is still something very persuasive about the vigour and energy (it comes at just over 15.40 minutes from start to finish) that propels the band all the way to the top of 'Helvellyn'.
In 1992 the same approach on the piece very nearly won the British Open.
To enjoy: http://https://wobplay.com/site/view?asset_id=DOYCD008
---


Britannia Building Society Band (1995)
McCabe
Conductor: Howard Snell
Doyen Recordings: CD030
At the 1985 Nationals, Howard Snell directed consecutive performances of 'Cloudcatcher Fells' with Desford Colliery and Foden OTS to come runner-up and fifth respectively.
If that was a musical mountaineering achievement in itself, it is worth remembering that in its 1995 review the 'Gramophone' magazine felt that Snell's take on it with this CD release with the Sandbach band had "the edge" over Leyland's recorded performance.

In addition they said that "honours (were) even in two quite distinct interpretations" against what they called "the mighty Black Dyke on Chandos".
That's a point for others to still debate, but there is no doubting the sumptuous orchestral breadth and clearly delineated thought processes that go into Snell's approach (the whole CD is a masterful insight) – which at just under 17 minutes in duration has a majestic scope and grandeur without once lingering too long to admire the musical view.
To enjoy: https://wobplay.com/site/view?asset_id=DOYCD030
---


Stavanger Brass Band (2007)
Conductor: Allan Withington
2007 Norwegian Brass Band Championships
Doyen Recordings: DOYCD126
Given the mountainous topography of much of Norway's landscape it would have been something of an anomaly if McCabe's composition hadn't inspired at least a couple of outstanding performances.
There are a few to enjoy in different formats (Eikanger has a live concert rendition with Howard Snell from 2006), but this one is the live performance given by Stavanger in helping them claim the Norwegian National title in Bergen.
Like Richard Evans with Leyland, Allan Withington doesn't linger on his trek - the music flowing with purpose from start to finish.

What is noticeable though is the stark contrasts in colour and timbre that are heard – the soft mossy slopes of the opening soon replaced by the hard flinty edges of the rocky outcrops and testing terrain of 'Haystacks' and 'Catchedicam'.
The ruggedness elicits a few moments of unease but it is compelling ascent nonetheless.
To enjoy: https://wobplay.com/site/view?asset_id=DOYCD216
---

Cory
Landscapes (2020)
Conductor: Philip Harper
Doyen Recordings: DOYCD400
One of the most impressive aspects of Philip Harper's approach to mighty challenges of 'Cloudcatcher Fells' on this recording is that he didn't feel it necessary, like ever more daring free-climbers scaling the mightiest peaks of the world, to plot a hither too pointlessly unexplored route to its summit.
His is a well worn trek following much the same pathways Peter Parkes laid out almost 35 years before (just 20 seconds or so quicker) – considered and respectful to the score, allowing the textures and interwoven colours to permeate through the well paced tempos.
As a result we are rewarded with familiar vistas seen through fresh eyes - still glorious and awe inspiring.