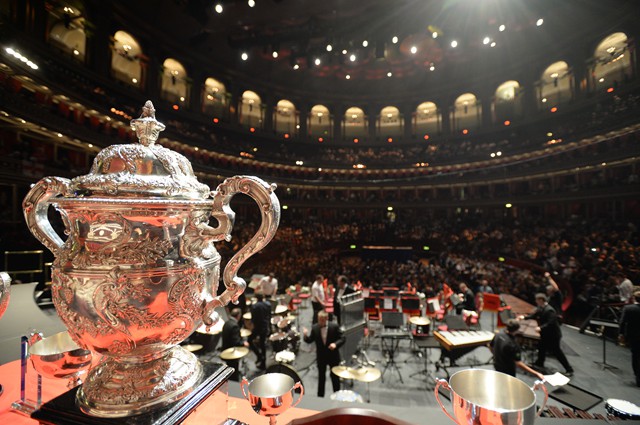 Just two to go before we know the full finals line-ups
Wales and London & Southern Counties host the last two stops of what has been a highly enjoyable series of 2017 Regional Championship events.
After the tasty entrees of Blackpool and Huddersfield came the meaty main courses at Perth, Bedworth, Torquay and Durham last weekend - leaving just enough digestion time before indulging in a couple of piquant sorbets in Swansea and Stevenage to cleanse the palette of a five course test-piece menu that has tickled the epicure taste buds of just about every brass band gastronome.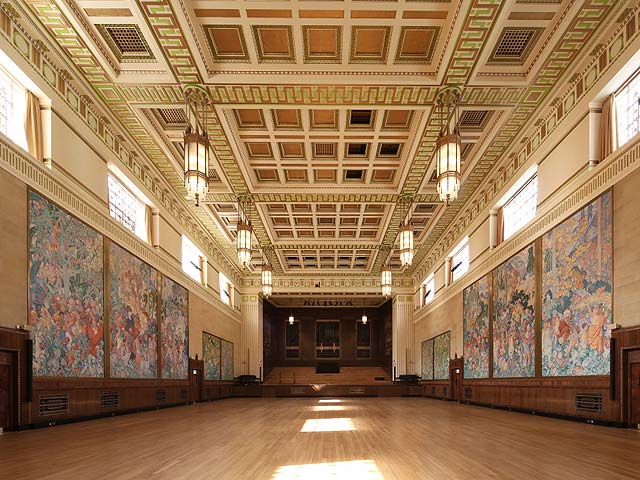 The wonderful Brangwyn Hall should be filled up a bit more this weekend.
The Brangwyn Hall offers an enticing deserts trolley, as Welsh banding looks to send yet another phalanx of title hungry qualifiers to Kensington Gore and Cheltenham, although the increasingly impressive representatives from the Arts and Leisure Centre in Stevenage will also look to improve on their growing competitiveness at all levels.
Cory lead the way
43 bands line-up in Swansea boasting an enviable record of National title winning success to their name: Cory of course leads the way - and Philip Harper's band will look to create history if they reclaim the Welsh title to hold every piece of contest silverware available to them.
However, it is in the other sections that the record for the second smallest region in the UK defies belief - with Phoenix (Goodwick) adding a tenth National title to the Welsh portfolio last year in Cheltenham when they secured a fifth Fourth Section National title for the nation since 2011. No other region has half that amount.
Whatever the secret, the Welsh are rather adept at keeping it close to their collective chests - although the suspicion is that the influx of students to the Royal Welsh College of Music & Drama in Cardiff, a new generation of talented, charismatic young conductors and plenty of great community banding work in all corners of the country has something to do with it.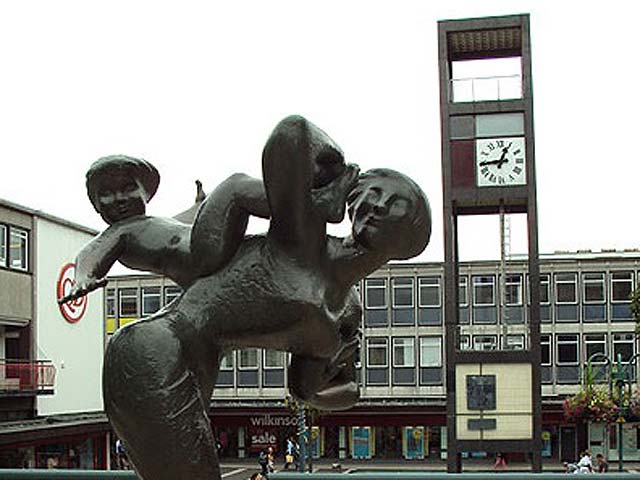 There will be plenty to play for in Stevenage this weekend
Increasingly confident
Meanwhile, 77 competitors take to the Gordon Craig Theatre and Main Concert Hall stages in Stevenage, with an increasing number confident of making a National mark if they can claim a qualification place in big fields of well-matched rivals.
What was once seen as a region that was there only to 'make up the numbers' come the Albert Hall and Cheltenham, has gained long overdue respect - boasting more National titles since 2011 than the North of England, Midlands and Scotland combined.
Last year's bands didn't add to a recent list that includes Hitchin, LGB Brass and Norfolk Wherry Brass, but Aveley & Newham (First Section) and Tendring Brass (Third Section) claimed podium spots and Cawston and Crystal Palace came in the top-six (Second and Fourth Section respectively). Expectations are that there may well be more to come.
Live coverage
4BR will be at both venues to cover the action, and to also bring you our views and opinions through our live page coverage, Twitter and Facebook, and those all important results.
Six down - two more to go: There are sure to be more tales of triumph and despair to come before the last spoonful of contesting sorbet finally passes the lips.