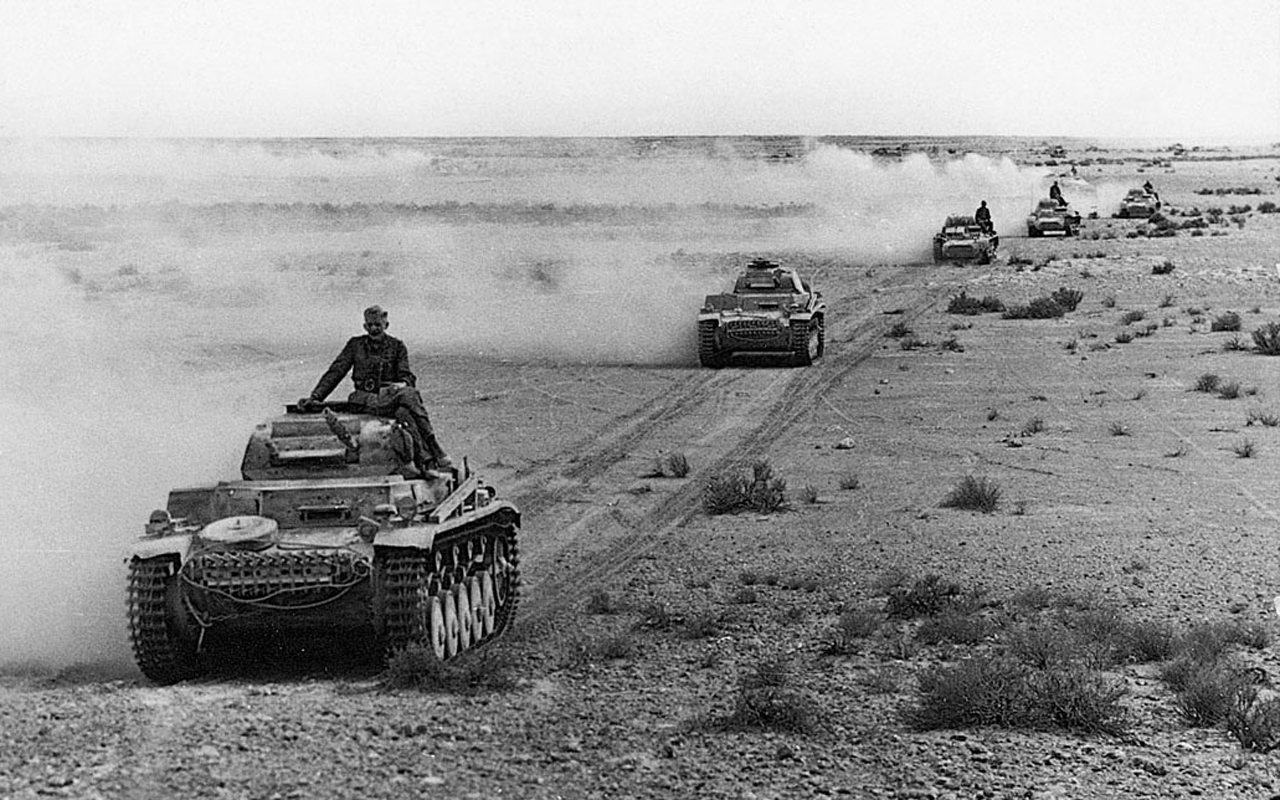 Dean Goffin's music was written at the height of the Middle East Campaign
Over the last few weeks 'Rhapsody in Brass' has been a wonderful, but ever so slightly over- ambitious choice for the Second Section: Enjoyable and educational as it has been for all concerned, its age has not wearied its challenges for players and conductors alike.
Much like 'Pageantry' in the top section, its timeless qualities remain a mystery to just about anyone under the age of 35 brought up on a diet of PLC blockbuster smart bombs and Thomas Doss 'fly by wire' musical drone technology. This is music of an age when you almost had to see the whites of your opponent's eyes.
Refined and elegant
The transparent immediacy of the writing - simple, refined and elegant, holds so many pitfalls and man-traps; from the anxious optimism of the opening and reflective melancholy of the central interlude, to the free spirited joyfulness of the finale. It is music that explores emotion without recourse to misplaced sentimentality.
It was written by a man who had seen his fair share of loss and who knew just how precious life was. Not someone with a penchant for an X-Box 'Medal of Honour' approach.
---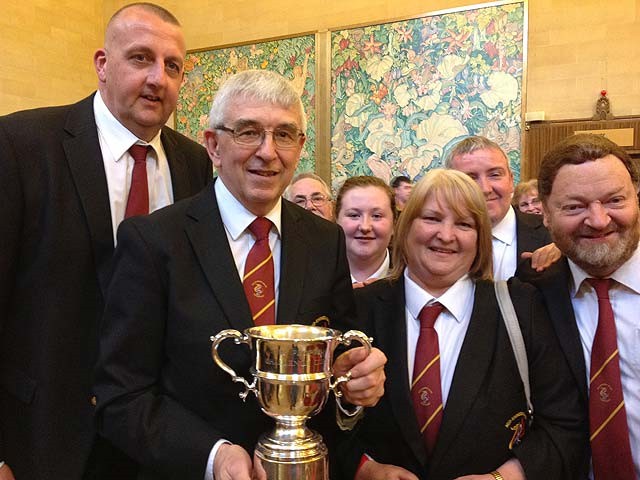 2016 Champion: Thomas Coaches Mid Rhondda
Wales:
Just the seven bands compete in the Second Section on Saturday lunchtime, with Mike Kilroy and Derek Broadbent hoping that the quality will more than make up for the lack of quantity.
Given the record at the National Finals in the last decade, hopes should be high, as since 2007 the nation's representatives have notched up no less than six victories and at least half a dozen top-six finishes. However last year's qualifiers found themselves in the midfield also-rans, so perhaps a little bit of work to do this time around.
Abergavenny Borough has been making solid progress and could be looking at a finals place for the first time since 2003, whilst Seindorf Arian Crwbin and Royal Buckley Town could also pose qualification threats.
The vastly experienced Tony Small leads a Penclawdd Band on the up again with the emerging Melingriffith 2 and Ammanford worth an each-way bet alongside our dark horse of 4BR hometown favorites Blaenavon.
4BR Prediction:
1. Abergavenny Borough
2. Royal Buckley Town
3. Seindorf Arian Crwbin
4. Penclawdd
5. Melingriffith 2
6. Ammanford
Dark Horse: Blaenavon Town
---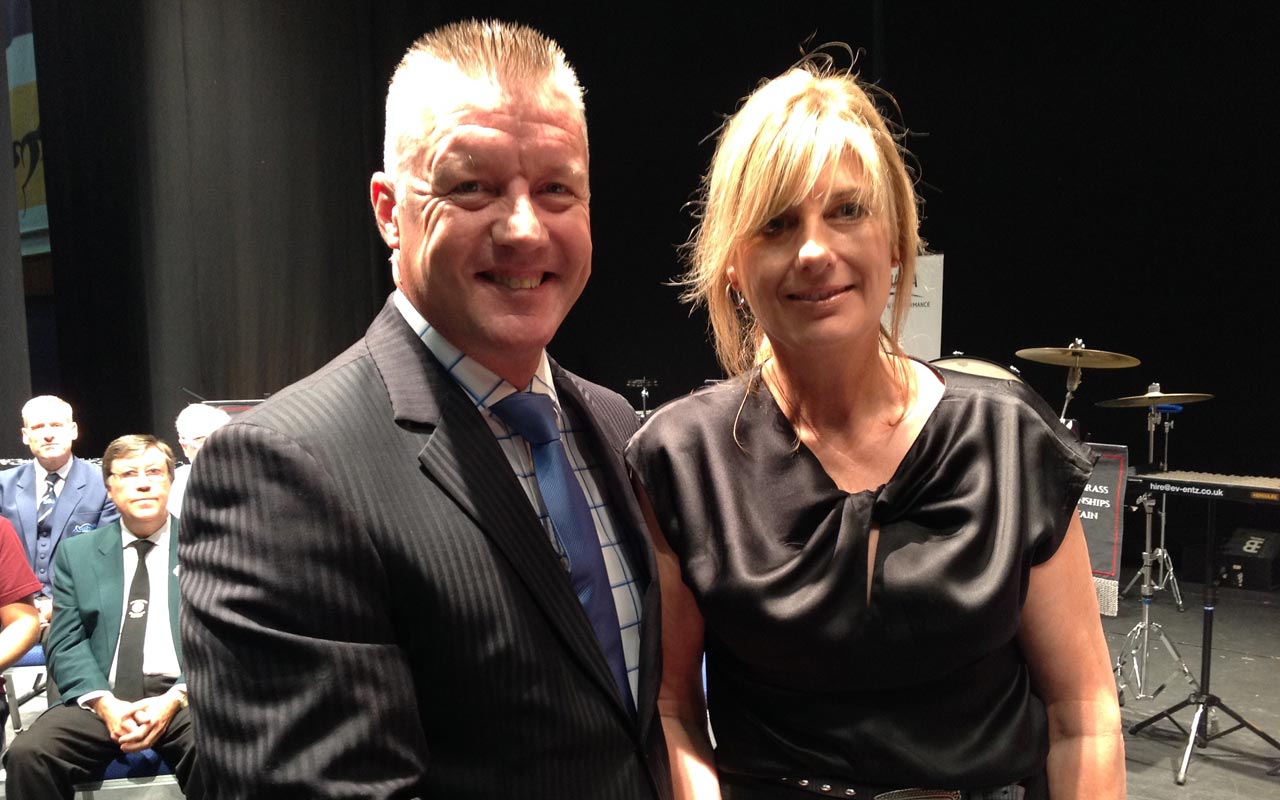 2016 Champion: Cawston went on to claim a top-six place at Cheltenham
London & Southern Counties:
It's a field double the size of that found in Wales for Steve Sykes and Roger Webster to compare and contrast on Saturday afternoon - with 16 well matched outfits taking to the Gordon Craig Theatre stage.
It could be a hard one to call - with a number of bands showing decent, if not spectacular, form of late.
Five contenders were at Butlins where Waterbeach claimed a top-ten finish as the best of them, whilst last year's runner-up St Sebastian Wokingham returns after posting a solid ninth place finish at Cheltenham.
Milton Keynes Brass didn't really shine in Skegness but will be hoping that was down to early season rustiness, whilst Grimsdyke and Littleport Brass could be two to watch out for come the results alongside our dark horse of newly promoted Chinnor Silver.
4BR Prediction:
1. Waterbeach Brass
2. St Sebastian Wokingham
3. Grimsdyke
4. Milton Keynes Brass
5. Littleport Brass
6. BAE Systems
Dark Horse: Chinnor Silver