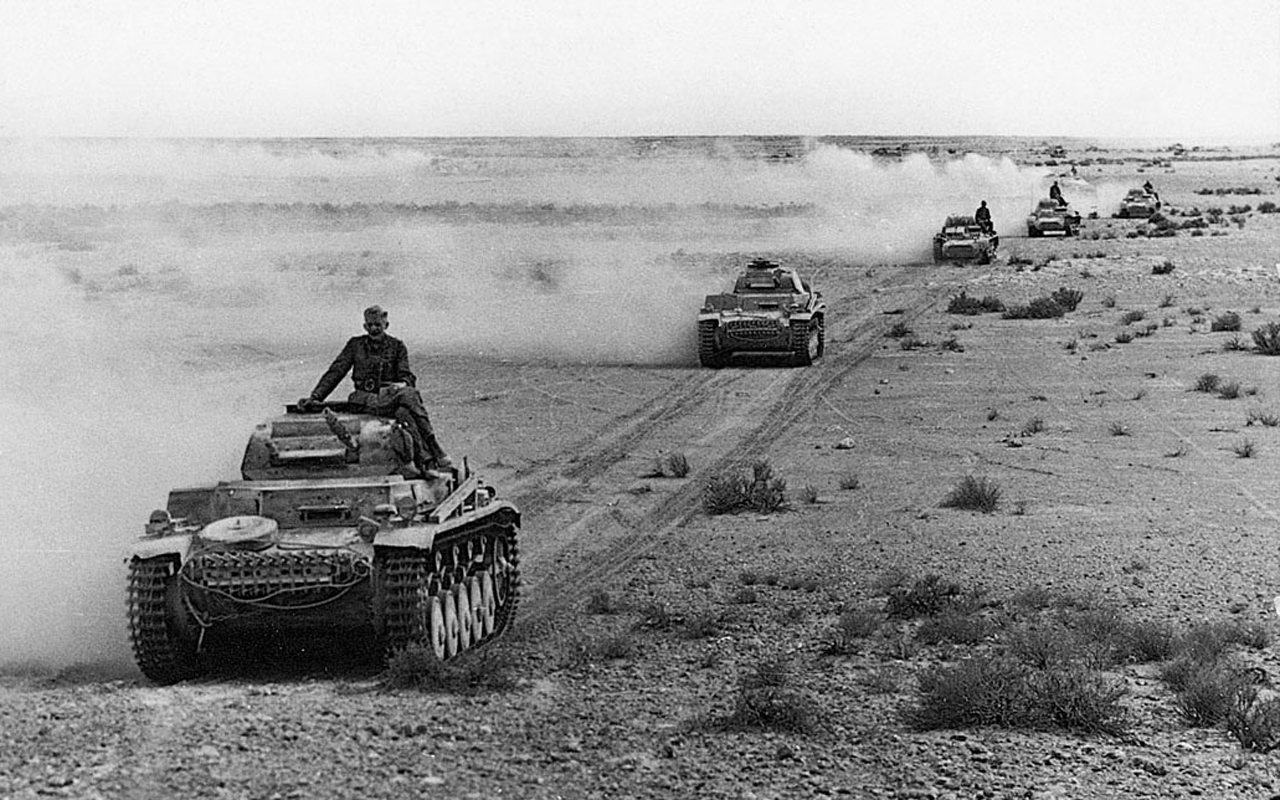 'Rhapsody in Brass' has already become the Area Championship equivalent of 'The Return of Martin Guerre' - although this returning soldier's tale of conflict is not one dreamt up by an imposter, even if the bands who have performed it have struggled somewhat to fully understand its war ravaged identity.
Nearly forgotten past
Like the protagonist's problems slipping into his old shoes, bands in the North West and Yorkshire also found the beautiful craftsmanship of a nearly forgotten past, difficult to fit comfortably into than they first thought they would: The opening section with its anxious optimism, followed by the melancholic reflections of the central interlude and joyful release of the finale.
on occasions it has resembled fashion conscious women trying to slip oversized feet into a pair of 75 year old high-heeled Manolo Blahniks4BR
Fair play though, they certainly gave it their best - although on occasions it has resembled fashion conscious women trying to slip oversized feet into a pair of 75 year old high-heeled Manolo Blahniks.
Superb test
Dean Goffin's work has been a superb test of style as well as substance - something the adjudicators in Blackpool and Huddersfield made clear. It's just that not too many bands, a bit like the wife of Martin Guerre, have been able to marry the two together comfortably as they explore its real personality.
How the 46 contenders at Perth, Torquay, Bedworth and Durham try and work out an answer to this perceived identity theft will be interesting then - although they will all surely benefit from the experience of trying.
---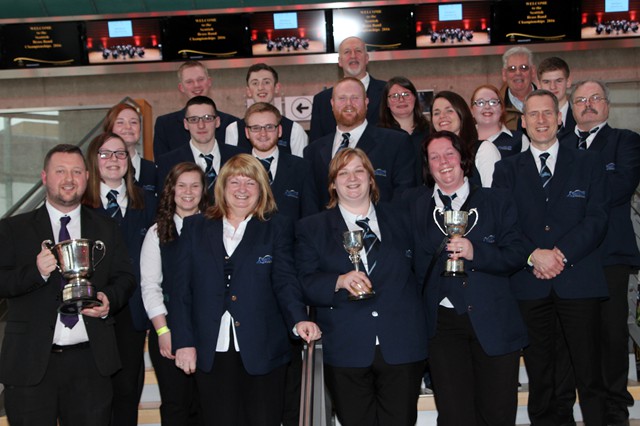 2016 Champion: Coalburn Silver
Scotland
The last time the National trophy headed back north of the border was in 1997, and the nation's representatives haven't secured a single top-six place in the last six years at least. What hope for any of these 11 decent looking contenders then if they get through to Cheltenham in September?
Hopefully plenty, as there are a few here who will fancy their chances of catching the ears of Mike Kilroy and Sheona White in the box - including last year's third and fourth placed finishers Arbroath Instrumental and Broxburn & Livingstone and Dalkeith & Monktonhall who impressed at the Scottish Challenge Shield.
Jedforest Instrumental, the promoted Campbeltown Brass and Croy Silver could also battle for the top-six places alongside our dark horse of St Ronan's Silver.
4BR Prediction:
1. Arbroath Instrumental
2. Dalkeith & Monktonhall
3. Broxburn & Livingston
4. Jedforest Instrumental
5. Campbeltown Brass
6. Croy Silver
Dark Horse: St Ronan's Silver
---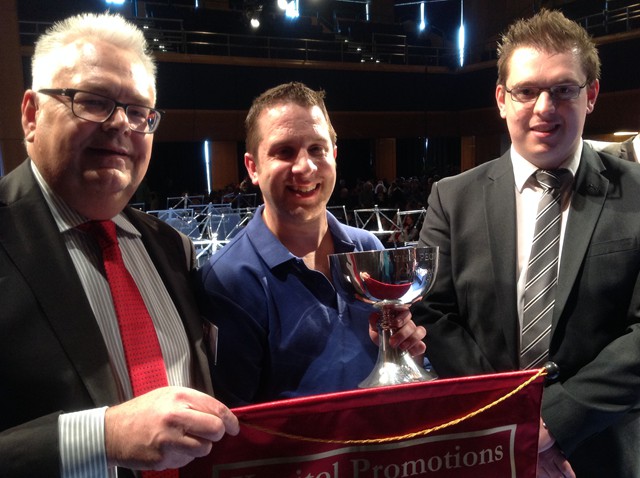 2016 Champion: City of Bristol
West of England
The West of England has an impressive record of achievement at the National Finals - with wins in 2005, 2006 and 2011, as well as top-six finishes in five of the last six years. Last year's representatives ended runner-up and fifth, so a great deal for the 16 rivals to live up to if they get through.

It promises to be a cracking contest, headed by last year's Area champion, City of Bristol, returning to defend their title after their outstanding podium finish at Cheltenham.
They will be the bookies favourite, whilst the likes of Bodmin Town, Bream Silver and the super young talents found in Camborne Junior Contesting could all be in with shout alongside Otterbourne, Ocean and our dark horse of Denmead to try and impress Paul Norley and Stephen Roberts in the box.
4BR Prediction:
1. City of Bristol
2. Bodmin Town
3. Camborne Junior Contesting
4. Bream Silver
5. Otterbourne Brass
6. Ocean Brass
Dark Horse: Denmead Brass
---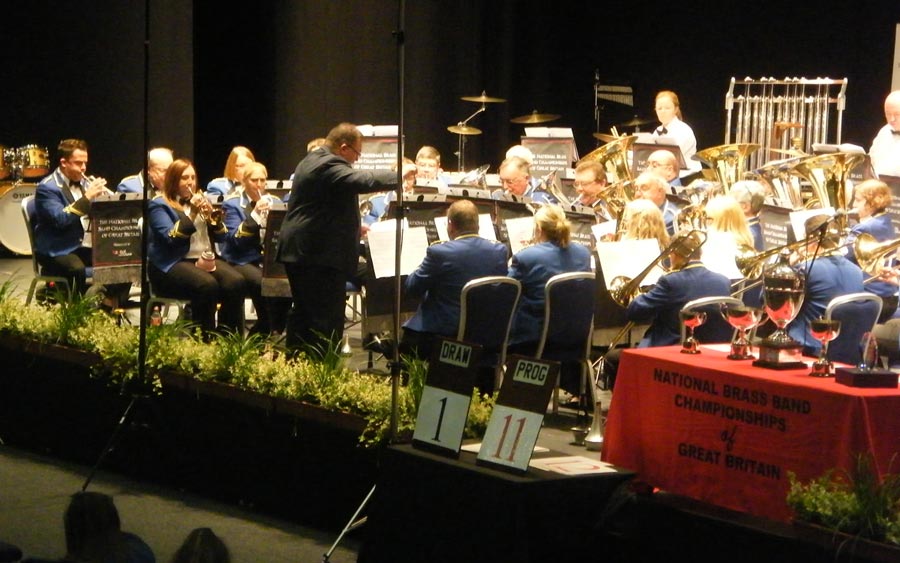 2016 Champion: Ibstock Brick Bras sin action at Cheltenham
Midlands
Hathern's National win in 2004 now seems a while ago, but in the last few years the Area has sent strong contenders to Cheltenham that have come close to adding to that victory. Three consecutive runner-up finishes and a fourth since 2011 is a decent return, although last year's qualifiers ended up in the midfield places.
The Second Section is the smallest field at the Midlands Championship, with just 11 bands taking part – although they do tend to be busier than most in contesting terms, so it could be a difficult task for Derek Renshaw and David Hirst in the box on Sunday.
City of Coventry comes to Bedworth backed by solid recent form as do the likes of Bakewell, Hucknall & Linby and Foss Dyke. Avonbank (Evesham) and Glossop Old make up our potential top-six finishers alongside our dark horse of Daventry Brass.
4BR Prediction:
1. City of Coventry
2. Bakewell
3. Hucknall & Linby
4. Foss Dyke
5. Avonbank (Evesham)
6. Glossop Old
Dark Horse: Daventry Brass
---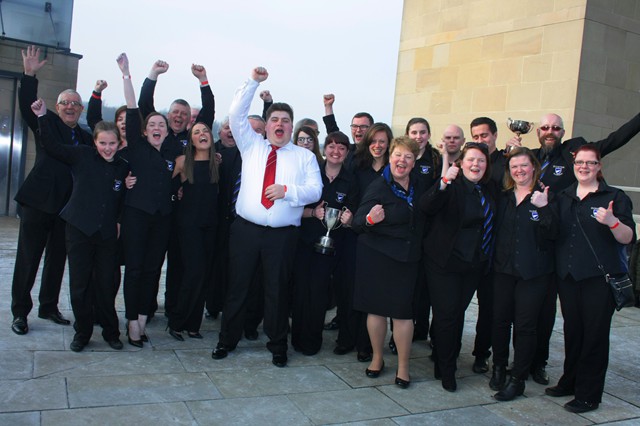 2016 Champion: Dunston Silver
North of England
Another small field of just the eight bands for Leigh Baker and Richard Marshall to compare and contrast on Saturday morning, although they could be in for a bit of a tasty treat.
The region can boast a National victory in 2012, and a runner-up finishes 2014, although only one band represented the Area at Cheltenham last year. Hopefully two will make the trip down this time as they could be in with a shout - especially J36, who came runner-up in the Third Section National Final and has really made an impact on the contest stage.
East Riding of Yorkshire and Ellington Colliery are solid contenders and could well battle to join them, whilst Ashington Colliery, newly promoted Bearpark & Esh, Durham Miners Association and Houghton Brass could be snapping at their coat tails with NASUWT Concert Brass.
4BR Prediction:
1. J36
2. East Riding of Yorkshire
3. Ellington Colliery
4. Ashington Colliery
5. Bearpark & Esh
6. Durham Miners Association
Dark Horse: Houghton Brass and NASUWT Concert Brass