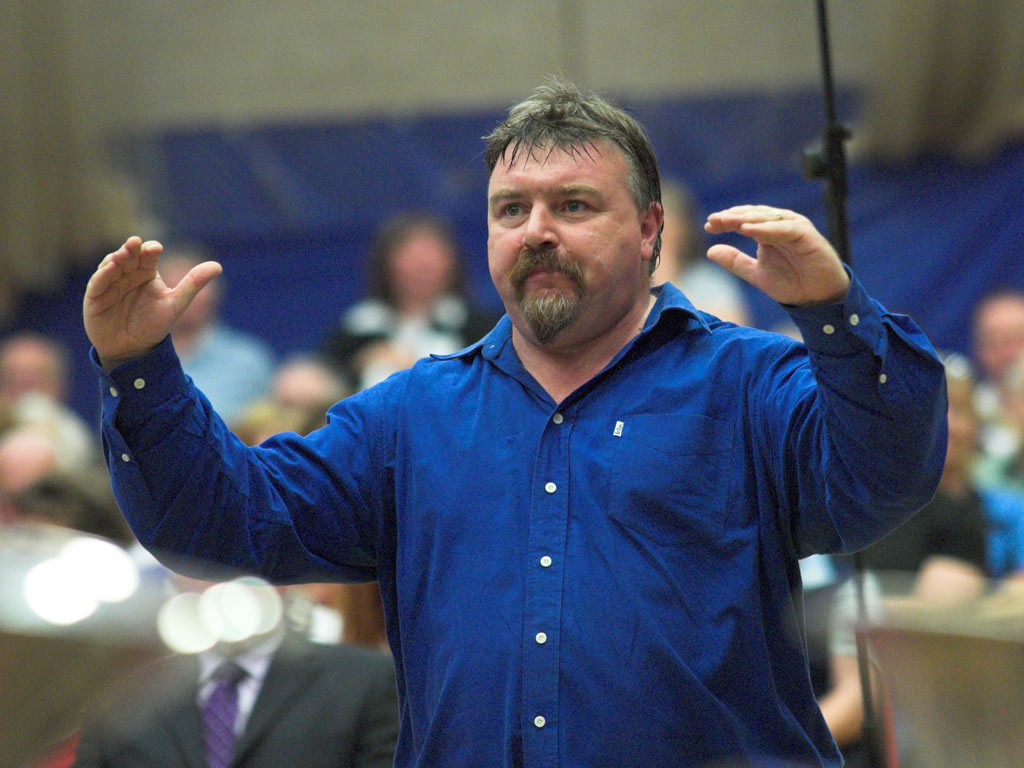 The composer who has brought all the fun and basics to the score: Alan Fernie
You suspect that Alan Fernie's 'St Andrew's Variations' has given just as much enjoyment to the audiences as it has to the bands at the Regional Championships.
The competitors at Blackpool and Yorkshire delivered a series of vibrant performances full of style, colour and enthusiasm, helped it must be said by the composer's witty use of little motifs and snippets from what seems to be an inexhaustible supply source of musical liquorice all-sorts.
the composer's witty use of little motifs and snippets from what seems to be an inexhaustible supply source of musical liquorice all-sorts4BR
However, his score is also underpinned by the type of expertly crafted performance basics that need to be mastered, or at least controlled, if bands are to feature in the prizes: Poor intonation is always a problem at this level and each of the compact sections have plenty of moments when qualification hopes could go seriously awry with wonky tuning.
Still, what is there not to like when you get everything from a sniff of Sousa to a moment of Mussorgsky, 'My Fair Lady' to 'All Through the Night', Victorian music hall ballads to football terrace chants. It's fab.
---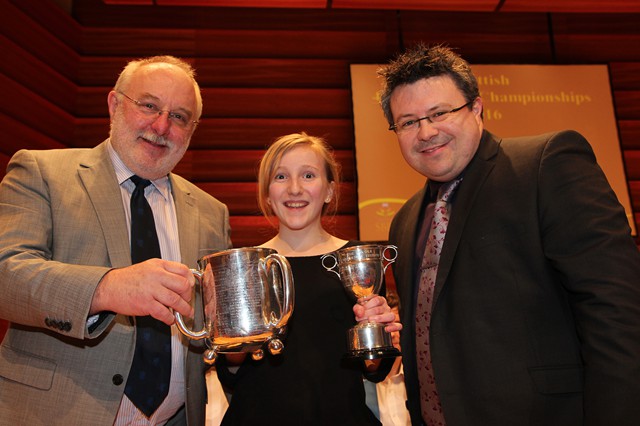 2016 Champion: Brass Sounds Inverclyde
Scotland:
Our fingers are getting tired writing the same thing when it comes to the Scots and the National Championships - but you have to go back to 1973 for the last time the nation was triumphant in the Fourth Section. That's before we even entered the Common Market let along started making moves to get out of the EU.
It's a truly awful record - but one that must come to an end soon, especially as there are now concrete signs that the investment made by SBBA in grass roots development is getting stronger and stronger.
13 contenders (that more than Yorkshire, Wales and the North of England) take to the stage on Sunday morning in a pre-drawn contest that offers both encouragement and excellence - so there should be plenty of great music making for Sheona White and Brett Baker to enjoy.
With last year's top three gaining promotion, it could well be time for Newmains & District to head to Cheltenham alongside Highland Brass, with the likes of Penicuik Silver, Bon Accord Silver 'B', Newland Concert, Stranraer Brass and our dark horse of Hawick Saxhorn not far behind.
4BR Prediction:
1. Newmains & District
2. Highland Brass
3. Penicuik Silver
4. Bon Accord Silver 'B'
5. Newland Concert
6. Stranraer Brass
Dark Horse: Hawick Saxhorn
---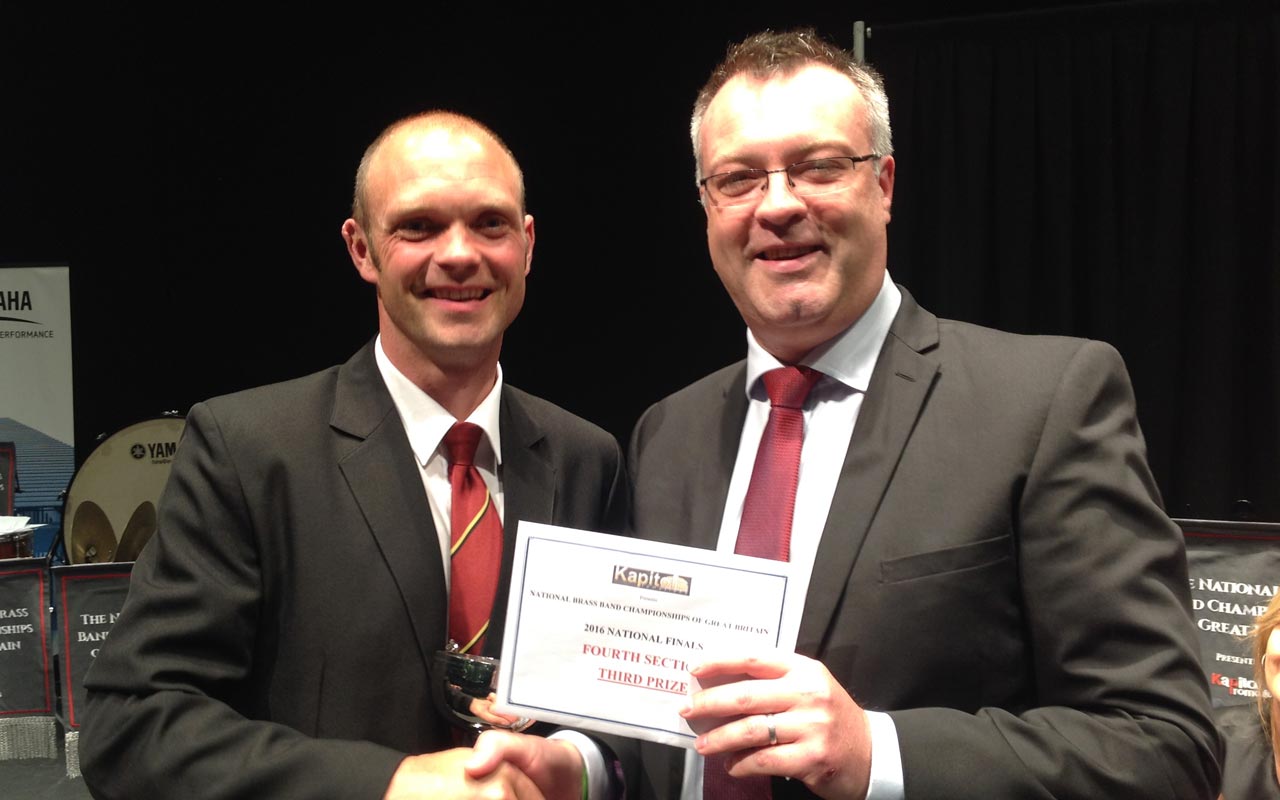 2016 Champion: Hatherleigh went on to come third at the National Final
West of England
The Fourth Section in Torquay always provides wonderful entertainment as well as high quality competition - and last year was no exception, with some truly memorable performances (including a 'Lazy Trumpeter' never to be forgotten).
This year promises more from 21 well matched contenders. They will surely make the most of their chance to shine in the sometimes lively acoustic of The Arena with its Bedouin tent top cover, to gain one of the three qualification places up for grabs from judges Gary Davies and Sam Hairsine.
One of the pre-contest favourites is sure to be defending champion Hatherleigh Silver who came third at Cheltenham last year, whilst the likes of Indian Queens, Verwood Town, Test Valley Brass and Pendeen Silver will also be looking for another top-six return or better alongside Wincanton Silver and our dark horse of Totnes.
4BR Prediction:
1. Hatherleigh Silver
2. Indian Queens
3. Verwood Town
4. Test Valley Brass
5. Pendeen Silver
6. Wincanton Silver
Dark Horse: Totnes
---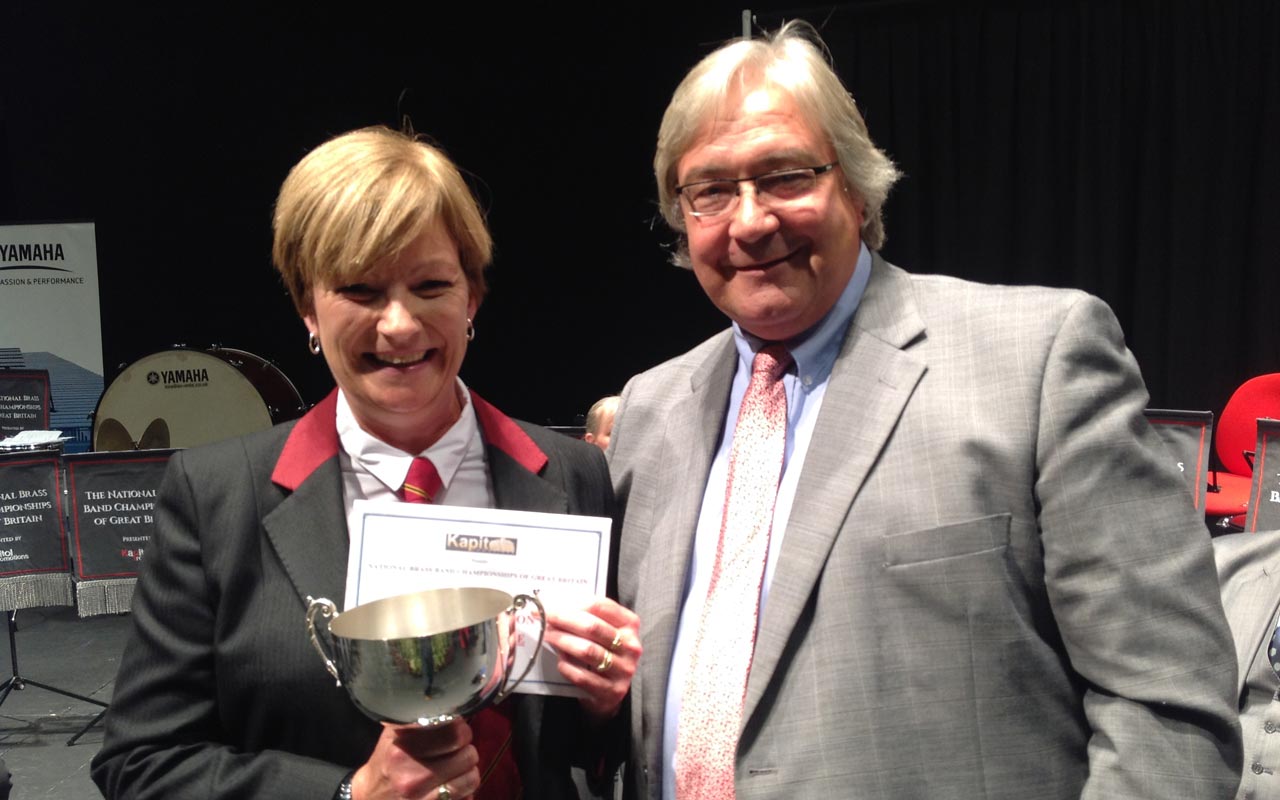 2016 Champion: Cleobury Mortimer went on to come runner-up at the National Final
Midlands
Another bumper-field to enjoy at the Nicholas Chamberlaine Technology College on Sunday, with no less than 22 bands taking to the stage. Kevin Wadsworth and Dr Chris Davis will have one heck of a task separating them out - although you rather suspect they are going to enjoy themselves the process.
The Midlands may not have secured a National title success at this level since 2001, but qualifiers have come close to adding to that since, with Cleobury Mortimer coming runner-up at Cheltenham last year to extend an admirable record of multiple top-six finishes.
They return to defend their title and will perhaps be the bookies favourites, whilst last year's qualifiers in Syston and Moulton '77 will surely fancy their chances again. Shipston Town will be confident after winning the Oxfordshire BBA contest, whilst Sherwood Forest Brass will be on a high after their podium finish at Butlins alongside Porthywaun Silver and our dark horse of the University of Warwick.
4BR Prediction:
1. Cleobury Mortimer
2. Shipston Town
3. Syston
4. Sherwood Forest Brass
5. Moulton '77
6. Porthywaun Silver
Dark Horse: University of Warwick
---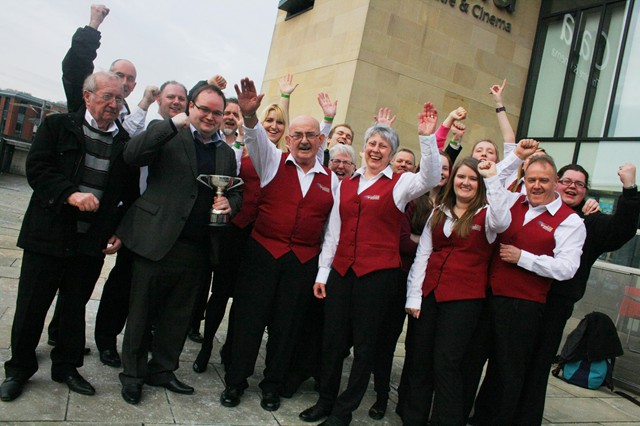 2016 Champion: Jayess Newbiggin
North of England
It's another case of punching just above their weight in the Fourth Section for the small field of bands that take to the stage on Saturday afternoon for Leigh Baker and John Doyle to sort out.
No National title success 1984 when Boldon Colliery won, although in the last couple of years the signs have been encouraging with podium finishes in 2014 and 2015 and both qualifiers getting into the top 10 last year.
They (Jayess Newbiggin and Knaresbrough Silver) return once more and will be confident of a repeat showing, whilst Lanchester and Spennymoor Town could well be snapping at their heels after their encouraging performances at the Durham Counties BBA contest. Penrith Town and Trimdon Concert lead the rest of the hard working rivals in the battle for a place at Cheltenham.
4BR Prediction:
1. Jayess Newbiggin
2. Knaresbrough Silver
3. Lanchester
4. Spennymoor Town
5. Penrith Town
6. Trimdon Concert
Dark Horses: Burneside and Craghead Colliery