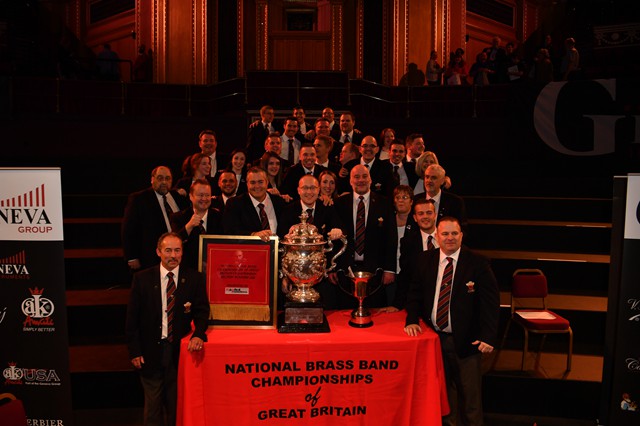 500 to 1: Cory was crowned 2016 Champion Band of Great Britain
The world's greatest brass band competition gets underway this weekend in Blackpool, when the first of over 500 hard-working contenders, all hoping to become a 2017 National Champion take to the stage at the Winter Gardens.
Over the following three weekends - from Huddersfield to Stevenage, with stops at Durham, Torquay, Bedworth, Perth and Swansea, that dreamy ambition will be tempered by hard-nosed reality, as qualification success and failure is played out in performances of music that we will have come to love or even loath by the time the contest fates are decided by the adjudicators.
Nothing quite like it
It's a wonderful display of communal music making, of friendly battles of wills, talents and experience: There really isn't anything quite like the 'Areas'.
The North West weekend is followed by Yorkshire - a brace of brass band powerhouse hotbeds that have produced more than their fair share of National champions - from Denton Original in 1900 to Crofton Silver and Stannington last year in Cheltenham. Their competitive bond is one of mutual admiration and hard earned respect, topped by the desire to beat each other out of sight, thanks to contest histories that are inextricably intertwined.
Veins and arteries
The various roads across the Pennines have been the veins and arteries that have carried the lifeblood of banding talent between rivals for over a century and a half. Pre-eminence has also ebbed and flowed between the various Red and White Rose banding standard bearers through those eras – thanks to conductors such as Alexander Owen and Harry Mortimer to players of the ilk of Philip McCann and David Thornton.

Prof Nicholas Childs rtakes the arterial route back to Foden's in search of a fifth North West title
It is carried on this year by Black Dyke's Director of Music, Prof Nicholas Childs once again travelling from Queensbury to Sandbach to conduct Foden's, where he reacquaints himself with the superb euphonium talents of Gary Curtin, who headed in the opposite direction not so long ago.
Meanwhile, there is sure to be great interest in the choices made by the adjudicators. The banding spies from all over the country, with their little note pads and illicit recording devices will be out in force.
Communal desire
Getting to London or Cheltenham will be the individual goal of the competitors, but even that ambition may be tempered by the communal desire of one or the other Area to once again become the undisputed fulcrum of UK banding, as the last few years has seen both eclipsed by Wales (which boasts no less than 10 Cheltenham victors, a trio of Albert Hall successes, plus 25 top-six place finishes).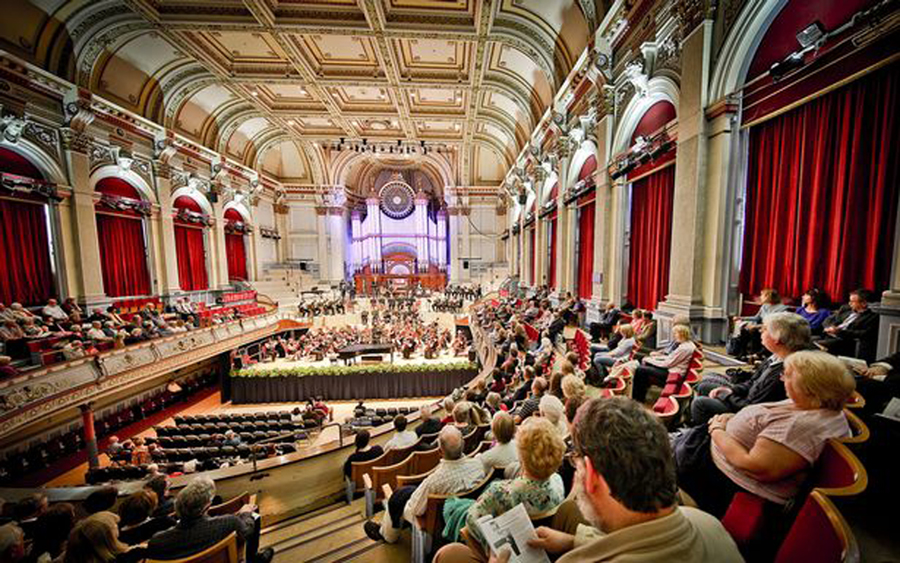 New Yorkshire home

Not that you will find too many proud banding folk in these parts saying that there are musically subservient to any 'area' of the world - let alone those pesky Welsh, but since 2011, the North West has produced just the one National Champion (Foden's in 2012) and one Section National Champion (Marple in 2014).
That is fewer than the four won by bands from the London & Southern Counties, West of England and… heaven forbid, Yorkshire, although to be fair, in the same period of time they have secured over 30 top-six finishes at Cheltenham alone.
Yorkshire meanwhile has notched up four Cheltenham champions (City of Bradford, Unite the Union, Crofton and Stannington) as well as two National winners (Brighouse & Rastrick and Black Dyke) and close on 30 top-six finishers.
Real standards
Contesting glory is a somewhat ephemeral thing at the best of times, and there is abundant talent on show in both Areas, but without dragging up the usual arguments about the archaic system of regional grading, it still seems incredible that the North West and Yorkshire Areas combined have just one fewer Championship Section band (25) as they do Fourth Section ones (26).
After these consecutive weekends we may well find out a bit more where standards in these Areas actually stand - especially as the set-works ask more of the bands than they may well think.
Wonderful start
It is sure to be a wonderful start in Blackpool: The contest day is very well run in a large complex that has upped its game in the way it caters for the paying punters as well as competing bands. And with the prospect of more money being pumped into the Winter Gardens over the next few years, things are on the up.
Building work has of course meant a change of venue in Yorkshire, with the cauldron atmosphere of Bradford's St George's Hall replaced for the time being by the equally ornate Victorian intimacy of Huddersfield Town Hall (which seats 1200 people). Each in their own way offers an unique experience of brass banding in the raw.
4BR will be at both events to offer opinion, analysis, images and reports - from our live band by band comments to those little snippets on Twitter and additional information through Facebook – all topped off with the full results.
So why not book yourself a double weekend break and head to Blackpool and Huddersfield instead of Prague and Barcelona – because if you love competitive brass band music making there are no better places to be.
Iwan Fox