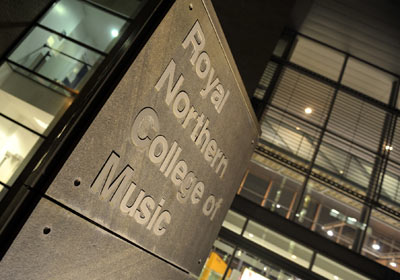 The spirit of celebration will resound throughout the 2015 RNCM Festival of Brass.
Some of the country's finest bands and soloists will be paying tribute to composers who have made a significant contribution to the brass band medium; two of whom, Elgar Howarth and Edward Gregson, celebrate important anniversaries and are extensively featured.
Wider impact

With nine bands, world renowned soloists and world or UK premieres of new works from Andrew Baker, Martin Ellerby, Gavin Higgins and Bramwell Tovey, I believe the RNCM Festival will once again be an important opportunity to reflect on the wider impact of brass band music .
We're all looking forward to the celebration and will be sure to make a joyful noise!
As Gregson and Howarth reach their 70th and 80th birthdays, respectively, the festival includes a selection of works that they themselves have chosen: for Gary Howarth, music he has commissioned or premiered; for Eddie Gregson, favourite works that were influential in his early days.
Tempered

With the 100th anniversary of the outbreak of World War 1 still very much in our thoughts, the spirit of celebration will be tempered somewhat with the inclusion of a number of musical memorials.
Hearing Robin Holloway's poignant 'Men Marching' and 'From Hills and Valleys' at the 2013 Festival, set me thinking more widely about of other examples.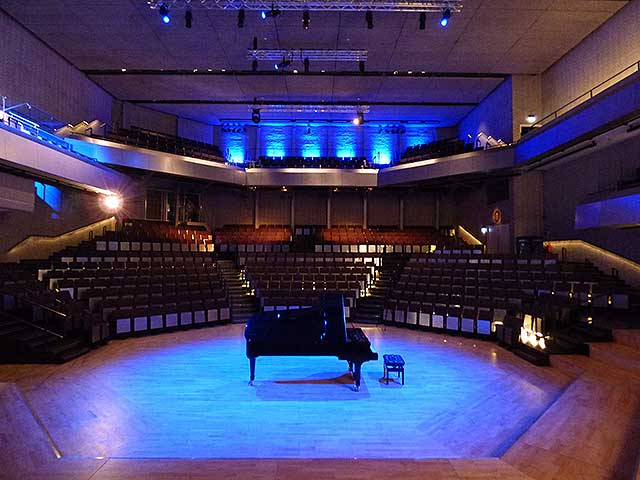 Dyke celebration

In contrast, there is sure to be a true spirit of celebration when Black Dyke, the 2014 'Open' and 'National' Champion, takes to the stage of the newly refurbished RNCM Concert Hall (above).
Director of Music, Prof Nicholas Childs has chosen to open the Festival with a Gregson favourite from 1976, 'Variations on Laudate Dominum', including the two additional variations added as a tribute to Black Dyke in 2007.
'The Trumpets of the Angels' (2000) was conceived as a tribute to the French composer Olivier Messiaen, and includes an organ and additional trumpet parts, for which the band will be joined by RNCM students and for the most extended of the off-stage solos, by Mark O'Keefe, Principal Trumpet of the BBC Scottish Symphony Orchestra.
Howarth conducts

It will also be wonderful to see Elgar Howarth conducting his appealing 'Sonatina for Cornet and Band', with Richard Marshall as soloist.
Prof. Childs will also turn to the music of Martin Ellerby, and his genial 'Malcolm Arnold Variations' and the first of the Festival's première performances - 'The Four Elements - Partita for Euphonium and Band', written for principal euphonium Gary Curtin.
Fairey's pageantry spirit

The inspiration for Fairey's Saturday morning concert comes from the title of Percy Fletcher's march 'Spirit of Pageantry', composed for a spectacular coronation 'Pageant of London', for George V, at Crystal Palace, in May 1911.
With this splendid march as a starting point it seemed natural to follow with a revival of Edric Cundell's nostalgic 1955 tone poem, 'Blackfriars' and Herbert Howell's timeless 'Pageantry' as a fitting climax.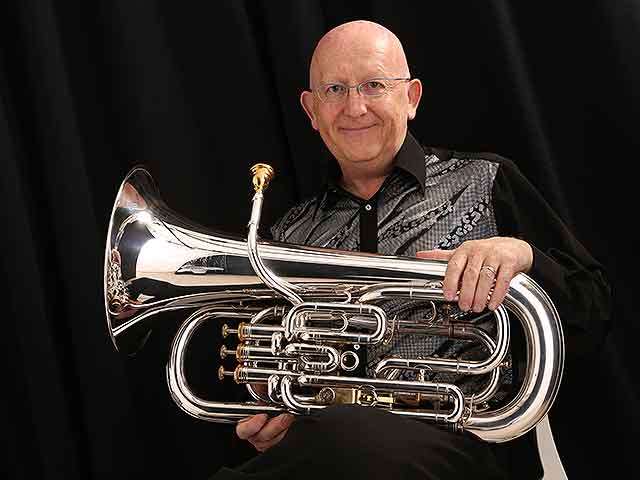 Centrepiece

For the centrepiece, we welcome Steven Mead (above), who will feature Philip Sparke's colourful 'Diamond Concerto', which he has introduced to audiences all over the world to great acclaim.
With the spirit of pageantry also comes a moment of remembrance.
Just three months before 33- year-old composer Ernest Farrar lost his life on the Somme in 1918, he conducted a performance of his 'Heroic Elegy' in Harrogate, as a memorial to his fellow soldiers who hadn't returned from the battlefields.
Garry Cutt will lead Fairey in a brass band arrangement made for Harrogate Town Band some years ago.
Dance spirit with Tredegar

Saturday afternoon's concert celebrates the spirit of the dance with Tredegar and Ian Porthouse.
2014 has been a momentous one for the band's composer-in-residence, Gavin Higgins, whose energetic 'Velocity' opened the Last Night of the Proms in great style.
Higgins has also been commissioned to compose a second ballet for the innovative Rambert Ballet Company (below), with the music for this contemporary work provided by brass band - appropriate given that the subject of 'Dark Arteries' is the demise of coal mining in the UK.
Tredegar will be giving the world première of a concert suite from the ballet in advance of the full week long production at Sadler's Wells in May.
Kenneth Hesketh's 'Danceries' (Set 2) - a witty, contemporary treatment of dance music from the 17th century provides the perfect foil, while Joseph Horovitz's engaging 'Ballet for Band' reminds us the brass band can be light on its feet.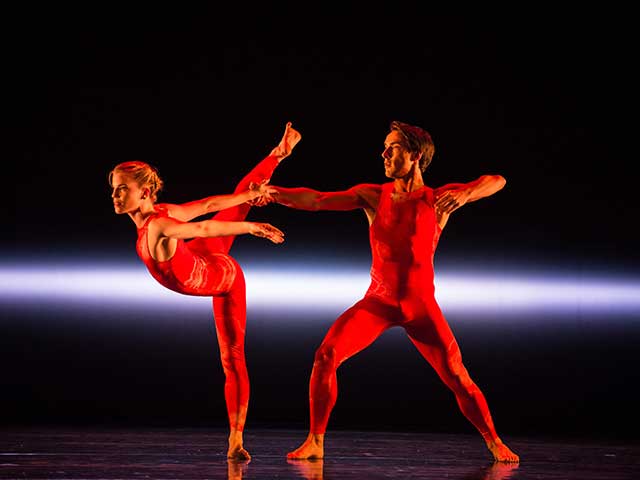 Early works

The concert opens with works inspired by the early days of The Salvation Army.
While I was researching Wilfred Heaton's unpublished music, I came across the sketch of a march, 'Full Salvation', based on a favourite tune of William Booth - one that tries to turn itself into a waltz!
In contrast, Elgar Howarth's 'The Bandsman's Tale' follows the misfortunes of a 'back-sliding' bandsman to a seedy nightclub and his return to the fold, courtesy of the Founder's Hymn, 'O Boundless Salvation'.
Tovey with Foden's

Foden's will be welcoming Bramwell Tovey, who will be conducting three of his own works, including the European première of his Trumpet Concerto, 'Songs of the Paradise Saloon'.
It's a fabulous piece, full of colour with a dynamic virtuoso solo trumpet part played by Mark O'Keefe.
Maestro Tovey (below) will be opening with a blazing fanfare 'Deo Gloria' and closing with his 2005 British Open test-piece 'The Night to Sing', inspired by the celebrations surrounding VE Day in 1945.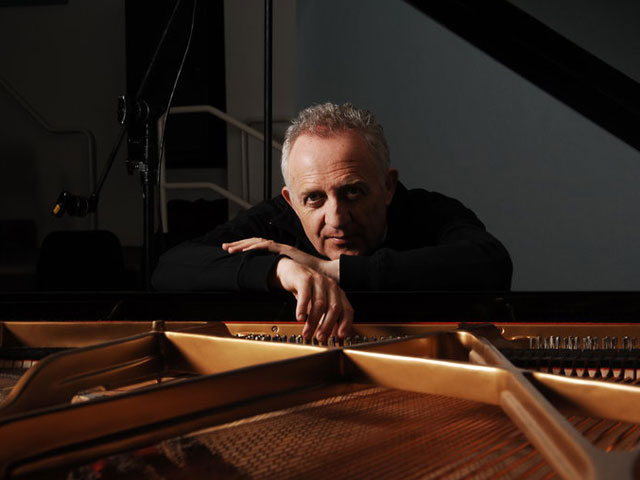 Haunting inspiration

Earlier this year, Foden's promoted its own Composer Competition. The winner of the Open Section was Andrew Baker, whose haunting inspiration 'Atrium Phase' will be conducted by Michael Fowles.
Foden's will also be reprising the collective work which was premiered at the 2005 Festival of Brass in tribute to Michael Tippett, which includes birthday greetings to Gregson and Howarth.
RNCM challenge

The third guest artist is James Gourlay (below), one of the RNCM's new International Chairs in the School of Wind, Brass & Percussion.
Nearly a decade after his last solo performance here, he will perform the Gregson 'Tuba Concerto', whilst as conductor with the RNCM Brass Band he leads a challenging programme that includes landmark works closely associated with Elgar Howarth.
Anthony Payne's 'Fire on Whaleness' was commissioned for Grimethorpe in the 1970s, whilst Sir Harrison Birtwistle's 'Salford Toccata' was a Salford University commission. As an added bonus, Elgar Howarth will be joining me to offer his insights into the works.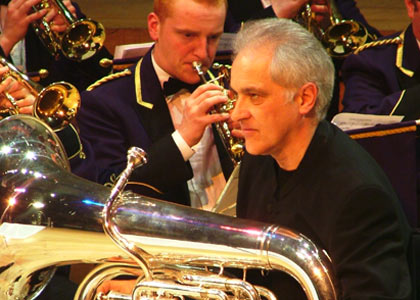 Ensemble classics

There's a choice of listening over lunchtime on Sunday, as the RNCM Brass Ensemble features two 20th chamber music classics involving brass.
I will also be presenting extracts from two silent films with band soundtracks, including Walter Summer's 1927 naval epic 'The Battles of Coronel and Falklands Islands', in the British Film Institute's acclaimed restoration, with a fantastic score composed for 24 piece military band by Simon Dobson.
Cory Fireworks

We'll then come together again for an afternoon blockbuster from Cory and Philip Harper and a tea-time treat of new repertoire from the Band of the King's Division.
Hans Werner Henze wrote his flamboyant showpiece 'Ragtimes and Habaneras' in1975, for Grimethorpe and Elgar Howarth.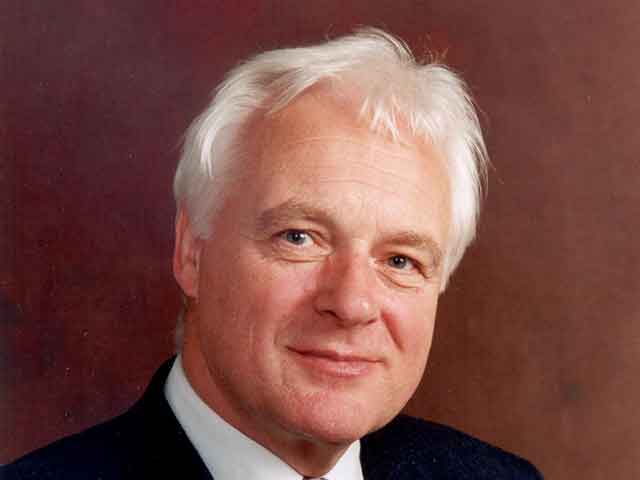 New voice

Cory also introduces a new voice to the brass band from distinguished composer Robert Saxton, who takes his inspiration from an organ prelude by the Jacobean master Orlando Gibbons (1583 - 1625) with 'Sonata for Brass Band' which was commissioned by the City of Cambridge Band.
In his ground-breaking 1975 British Open test, Elgar Howarth (above) took as a model Benjamin Britten's 'The Young Person's Guide to the Orchestra'. For his theme, Howarth composed a tune of his own, rather hymn like in style, under his now familiar pen name, W. Hogarth Lear. We can expect expect 'Fireworks' in all senses.
Grimethorpe symphony

The final concert is slightly earlier than in past years at 6.00pm.
It's great to have Grimethorpe back, especially given its long association with Elgar Howarth.
Dr Robert Childs has devised a programme that features three symphonies for brass band, although none is a symphony in the conventional classical sense.
While Gregson's (below) masterly 'Symphony in Two Movements' is genuinely symphonic in concept and musical argument, if not its structure, Gilbert Vinter's invigorating 'Symphony of Marches' (1964) and Percy Fletcher's heroic 'Epic Symphony' (1926) are both really symphonic suites.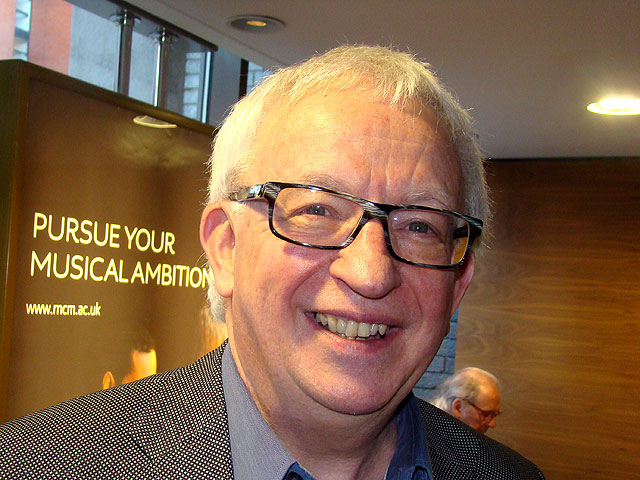 Rarity

Grimethorpe's programme also includes a real rarity - a short suite based on English folk dance tunes composed by Imogen Holst in 1929, a year after her father's 'Moorside Suite'.
Principal cornet Iain Culross makes his concerto debut at the Festival of Brass with the work that Elgar Howarth wrote for himself to play at a Robert Mayer Children's Concert in the Royal Festival Hall, London, in the late 1960s.
Meanwhile, 'Hearing Cantabile (after John Fletcher)' for euphonium duet, will bring back memories for many of performances by the Childs brothers, not least Dr. Childs himself!
Excited

I'm genuinely excited by the range and quality of the music featured at the 2015 RNCM Festival of Brass.
I started the Festival as a modest BBC studio series 25 years ago. Under the stewardship of the Royal Northern College of Music, it has grown into a unique and dynamic celebration of creativity and artistry within the brass band medium. Long may it continue.
Full details including full booking details will be available at http://www.rncm.ac.uk later this month.
---
Programme:
Friday 23rd January:
6.30pm: Festival Prelude
RNCM student brass quintet Crown Brass
---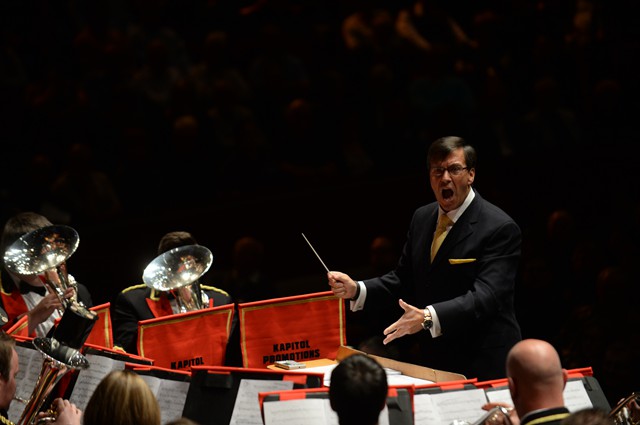 7.45pm: Black Dyke Band
Conductors: Prof Nicholas Childs & Elgar Howarth*
Edward Gregson: Variations on Laudate Dominum (revised edition)
Elgar Howarth: Sonatina for Cornet and Band*
Martin Ellerby: Malcolm Arnold Variations
Elgar Howarth: Music from the Elizabethan Court
Martin Ellerby: The Four Elements (Partita for euphonium and band ) (world première)
Edward Gregson: The Trumpets of the Angels
Richard Marshall (cornet)
Gary Curtin (euphonium)
Mark O'Keefe (trumpet)
Darius Battiwalla (organ)
---
Saturday 24th January:
10.30am: James Gourlay Masterclass
---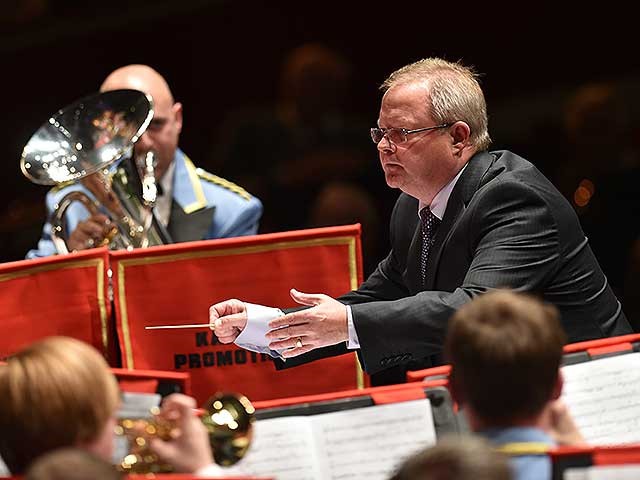 11.45am: Fairey Band
Conductor: Garry Cutt
Percy Fletcher: Spirit of Pageantry
Edric Cundell: Blackfriars
Philip Sparke: Diamond Concerto for Euphonium and Band
Ernest Farrar (arr. Richmond): Heroic Elegy
Herbert Howells: Pageantry
Maurice Johnstone: The Beaufighters
Steven Mead (euphonium)
---
1.30pm: James Gourlay in recital
Benedetto Marcello: Oboe Concerto
Priscilla McClean: Beneath the Horizon III: Tuba solo and whale ensemble
Martin Ellerby: Sonata
Roger Steptoe: Sonata
---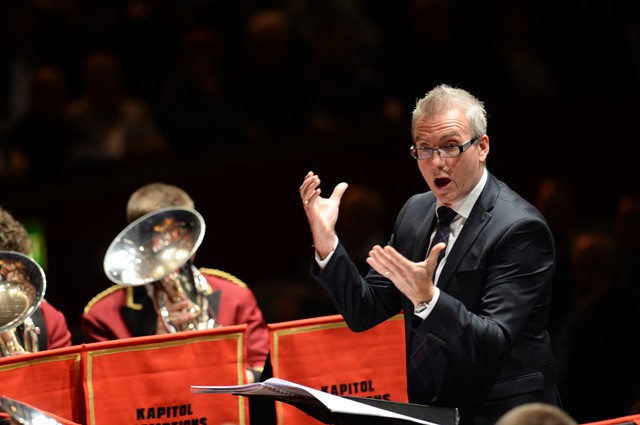 3.00pm: Tredegar Band
Conductor: Ian Porthouse
Wilfred Heaton: Full Salvation
Elgar Howarth: The Bandsman's Tale
Kenneth Hesketh: Danceries (Set 2)
Gavin Higgins: Suite from Dark Arteries
(Commissioned by Rambert Dance Company, world premiere)
Joseph Horovitz: Ballet for Band
---
5.00pm: Junior RNCM Brass Band
Conductor: Les Neish
Exploring new repertoire for youth and community brass bands
---
6.15pm: Meet the composers
Artistic Director Paul Hindmarsh brings together a number of the composers featured at the Festival to discuss the varied roles that original music plays in the brass band community around the world.
---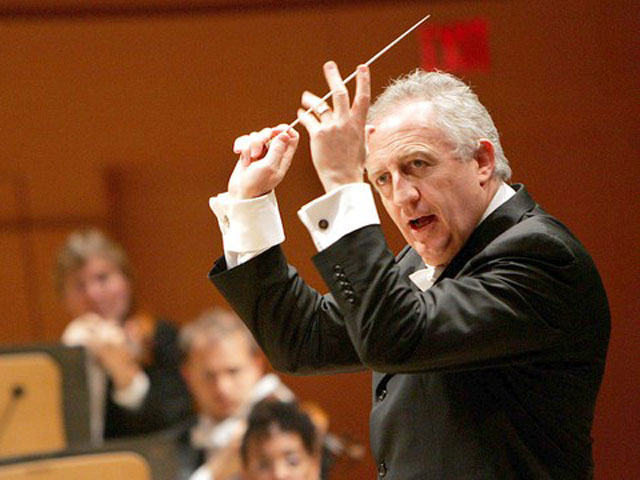 7.30pm: Foden's Band
Conductors: Bramwell Tovey, Michael Fowles*
Bramwell Tovey: Deo Gloria
Edward Gregson: Connotations
Andrew Baker: Atrium Phase* (world premiere)
Bramwell Tovey: Songs of the Paradise Saloon - Concerto for trumpet (UK premiere)
Eric Ball: Song of Courage
Tovey, Gregson, M. Ball, Howarth, Wilby: Variations on a Theme of Michael Tippett
Andy Scott: Forgotten Place*
Bramwell Tovey: The Night to Sing
Mark O'Keefe (trumpet and flugel horn)
---
Sunday 25th January:
11.00am: RNCM Brass Band
Conductor: James Gourlay
Presented by Paul Hindmarsh in conversation with Elgar Howarth and Anthony Payne
Oliver Waespi: Traversada
Anthony Payne: Fire on Whaleness
Harrison Birtwistle: Salford Toccata
---
1.15pm: Composing for the Silents
Featuring the music of Simon Dobson for the restoration of the 1927 classic 'The Battles of Coronel and Falkland Islands' and Dorothy Gates for the 1909 film 'The Salvation Army Lass'.
1.15pm: RNCM Brass Ensemble
Conductor: Prof John Miller
Michael Tippett: Fanfare No. 2 (for the Four Corners)
Toru Takemitsu: Garden Rain
Leoš Janáček: Capriccio*
Rabiga Dyussembayeva (piano)*
---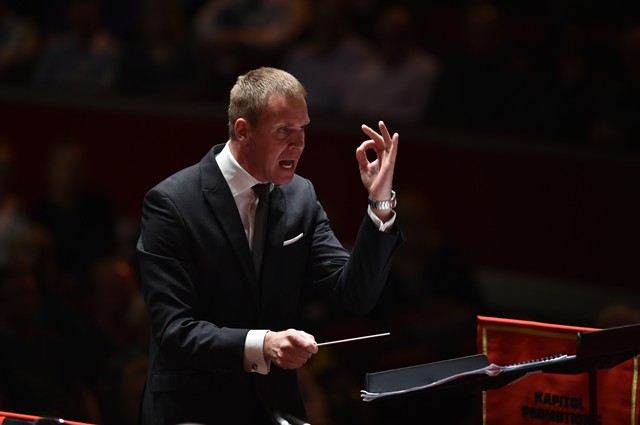 2.30pm: Cory Band
Conductor: Philip Harper
Philip Harper: Lionheart
Hans Werner Henze: Ragtimes and Habaneras
Edward Gregson: Concerto for Tuba and Brass Band
Robert Saxton: Sonata for Brass Band after Orlando Gibbons
Frank Bridge (arr. Hindmarsh): Lament (1915)
Elgar Howarth: Fireworks
James Gourlay (tuba)
---
4.15pm: Band of the King's Division
Conductor: Captain Justin Matthews
Exploring new concert music originals for band.
---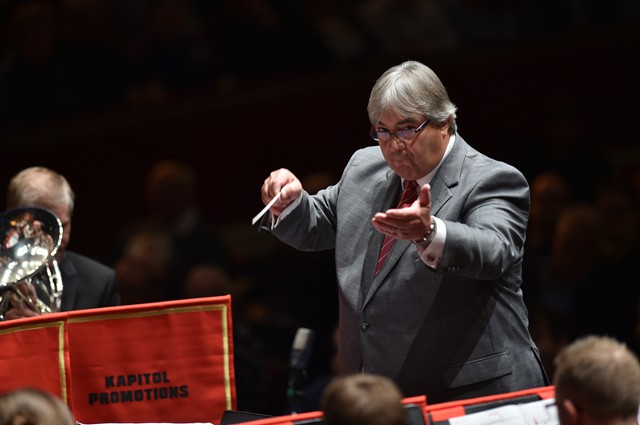 6.00pm: Grimethorpe Colliery Band
Conductor: Dr Robert Childs
Gilbert Vinter: Symphony of Marches
Elgar Howarth: Concerto for Cornet and Brass Band
Percy Fletcher: Epic Symphony
Imogen Holst: The Unfortunate Traveller
Elgar Howarth: Cantabile (for John Fletcher)
Edward Gregson: Symphony in Two Movements
Iain Culross (cornet)
Michael Dodd & Phillipe Schwartz (euphonium)