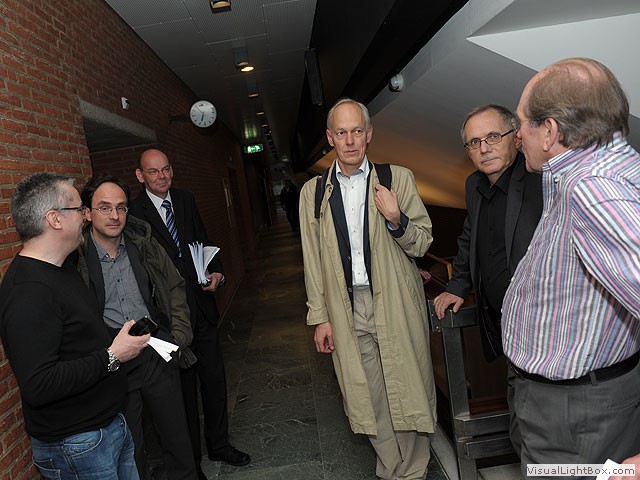 The usual suspects your honour...
There is a lot to be said for maturity.
In a celebrated 18th century legal case of in flagrante delicto, a Venetian courtesan was asked by a judge how she could be certain which of the two men in the dock had taken advantage of her rather welcoming disposition at a masked ball to steal her precious diamond earrings during an anonymous episode of connubial coitus interruptus.
"It was him" she had said without hesitation, pointing at the raffish, but rather aged lothario wearing a wry smile of guilt in the dock.
"But how on earth can you be sure," the rather bemused judge replied, as the much younger of the two men facing him slumped to his chair in relief.
"Oh my Lord," she replied with a twinkle in her eye and no sign of blushed embarrassment on her countenance.
"A young stallion strains to give pleasure by excitement alone - a mature thoroughbred can simply satisfy with the beauty of his touch. I may have been robbed of something of value, but I was also left breathless and delighted, not exhausted and disappointed by the experience."
Wham bam...

It has to be said that the 'Raffles of the boudoir' was a certain Casanova, but as the blindfolded judges at the British Open this weekend could also find out; not everything we seek for anonymous pleasure needs to be of the 'wham bam thank you mam' variety.
You suspect that has also been the effect felt around the country over the past couple of weeks as conductors have got to grips with the intimate maturity of Ed de Boer's, 'Vita Aeterna Variations' (written under his masked identity of Alexander Comitas): Players have certainly been left with a reddened glow of satisfaction on their chops.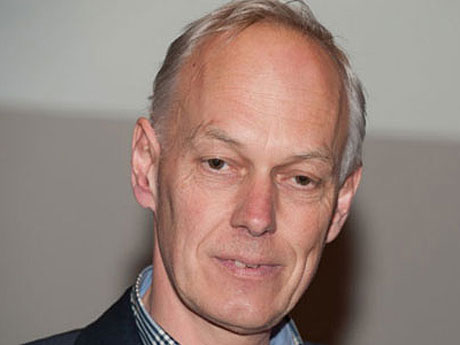 The composer unmasked: Ed de Boer

Applauded

The decision by Karyn and Martin Mortimer to take the British Open on another unexpected musical detour is to be applauded. After the exotic excitement of 'Arabian Nights', we now shift to the more esoteric delights of European intellectualism - with its hints of Tchaikovsky and Mahler (and just a bit of 'Upstairs, Downstairs').
It's also one that gives hope to those who yearn for a return to more 'mature' musicality than the sugar coated juvenile fluff, bubble and froth diet has been deadening our senses through compositional, e-number hyperactivity for far too long.
Let others enjoy the thrusting enthusiasms of youthful vigour: How we could all do with more regular Birmingham assignations of this particular musical '50 Shades of Grey' with the likes of a Philip Sparke, Edward Gregson or John Pickard - as long as they don't nick your jewellery afterwards....
Spirit

Although in construct a work of six variations and fugue based on a simple theme, 'Vita Aeterna' has the essential spirit of a tone poem - an unfolding tale of life, death, hope, despair and redemption; hence the nods of appreciation towards two composers who knew a thing or two about such matters.
At its core is a deeply affecting attempt to reconcile feelings of immediate physical loss with those of eternal spiritual hopefulness, through an intellectual appreciation of the Hindu and Buddhist teachings of Karma.
And even though thoughts of death and its possible dominions tends to be the preserve of those closer to four score and ten than most, with 'Vita Aeterna Variations' you can be sure, both young and old will enjoy the immensely pleasurable experience of hearing this fine composer's musical thoughts on the subject.
Newmarket sire

There is of course plenty of fun and games along the way (the cornets and euphoniums need the stamina of a Newmarket sire) but it is the way in which de Boer relies on subtle nuance; the delicate caress, the playful nip and heightened thrill of anticipation, rather than the fevered eagerness of over anxious fumbles and a blasting climax that makes his work such an engrossing coupling.
Even after a long day of 17 bands on a piece lasting close on 20 minutes, you suspect a lot of people will leave Symphony Hall breathlessly satisfied.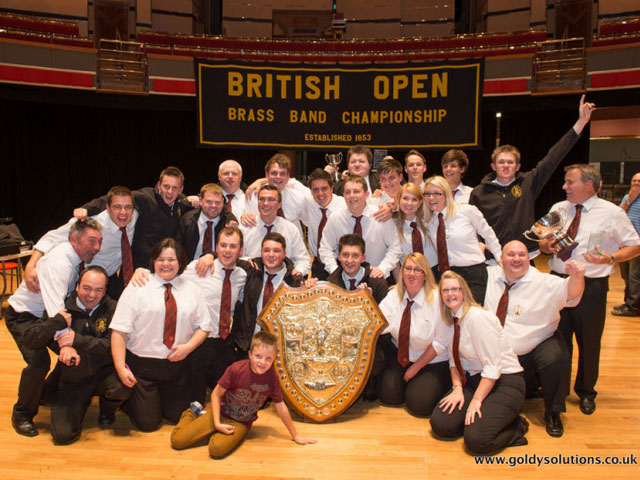 Can Tredegar retain their title?

Big Welsh beasts

So which band will end the contest clutching the famous Gold Shield ready for their name to be etched for all eternity into the British Open history books?
2013 may have been the 'Year of the Dragon', but the big beasts from the South Wales valleys could well find themselves being speared trough the contesting heart this time around by any number of English rivals proudly brandishing the cross of St George on their chests.
Tredegar has certainly enjoyed its year as reigning champion, with a busy high profile schedule taking in a red carpet film premiere in London this week to add to a demanding eve of contest concert (which will feature a test piece run through) less than 24 hours before they take to the stage.
If the paparazzi flash bulbs and a lip bending concert haven't taken their toll, they should be confident of being in and around the big prizes once more.
So too Cory, who have just returned from a pre-season tour to Holland to hone themselves into shape for their assault on the one major trophy that eluded their grasp last year.
Their record speaks for itself (and have just performed at the NATO Summit), and so does their desire to add yet more major honours to their famous name. They too will be confident of being in and around the podium slots come the results.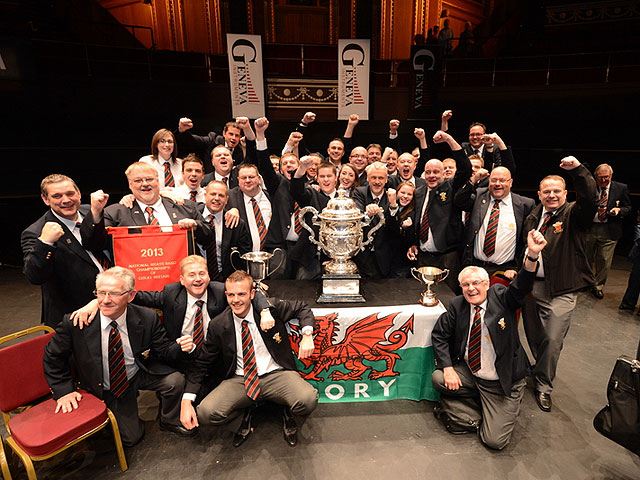 NATO threat: Cory will be looking for another Open win

English threat

The greatest threat to the Welsh hegemony surely comes from the heartland of English banding, with the Yorkshire heavyweights of Black Dyke, Brighouse & Rastrick and Grimethorpe.
All believe that another Open success has been long overdue (Dyke's last was in 2006; Grimethorpe in 1991; Brighouse 1978), but they will also know that they will have to perform substantially better than they did last year if they are to deny their Celtic rivals. The odds suggest one of them may just do it this time around.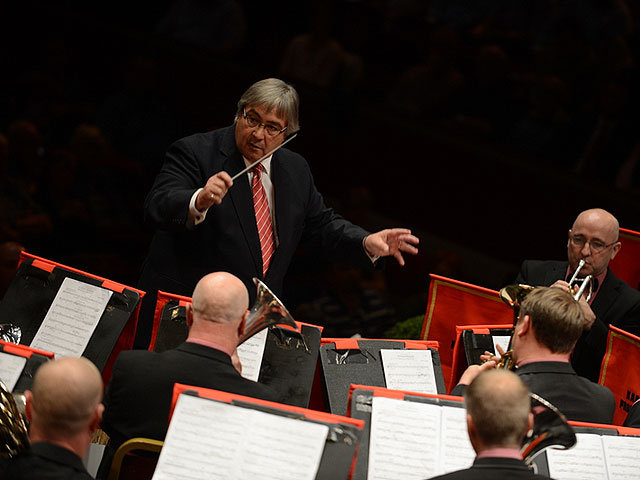 Has Grimethorpe's time come once more under Dr Robert Childs?

Flag bearers

Meanwhile, the traditional flag bearers of the red rose county head to Birmingham with varied hopes and aspirations.
Foden's consistency should hold them in good stead to gain an eighth consecutive top six finish, and even a fourth win since 2004, despite having their noses knocked out of joint by a revitalised Fairey, whose impressive return to contesting form has made them the bookies good value each-way bet for a podium finish or better (they last won in 1998).
As for Leyland? They will look to try and replicate Tredegar's amazing turnaround in Open fortunes as they peer nervously over their shoulders into the Blackpool abyss.
However, with the recently wed Michael Bach at the helm they should be more than sure footed enough to post a top 10 finish or better - but they will now that they can't afford too many slips.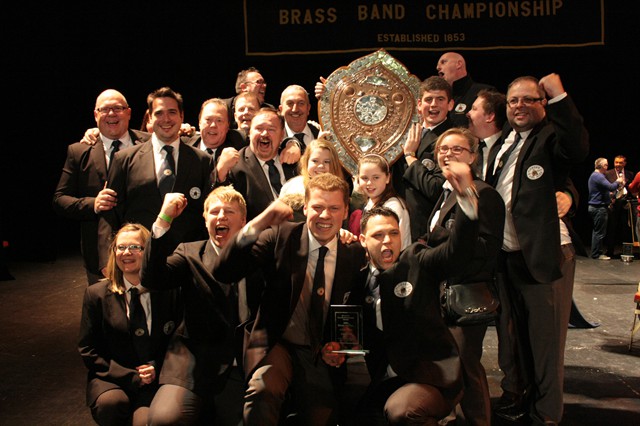 Can Flowers carry on riding the crest of their wave?

Wrestle

Another band who will also be hoping for a better result this time around will be Virtuosi GUS, who finally clicked under the baton of their talented MD Adam Cooke at the Areas after a hesitant start to their early partnership.
They could be one of group of classy contenders who could wrestle their way into the reckoning if they can add a bit of contest bulk to their well balanced tonal frame.
One of those is certainly Grand Shield winner Flowers, who is currently enjoying the ride on the crest of a wave that builds in quality with each competitive outing. They could really make a mark if they can add a touch of high class finesse to their bold confidence.
Meanwhile, Scotland's hopes of claiming a first British Open victory seem to rest on the shoulders of Co-operative Funeralcare following their excellent podium finish last year, especially as a recent niggling defeat at the hands of their old clan sparring rivals Whitburn may well have given them added incentive to up their game once again.
Outside bet

Two other bands that come into the good 'outside bet' category are Carlton Main Frickley Colliery, who are more than capable of battling it out for the major honours at any event under Philip McCann, and Desford Colliery, who one of these days will surely produce a performance that is more than just the sum of its talented parts. Tom Davoren may be the man to glue things together this time around.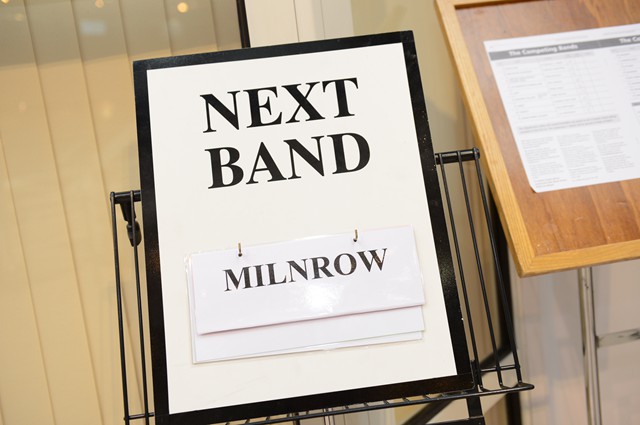 Who won't find their name on the Open board for 2015?

Quality quartet

That leaves the quartet of Hammonds Saltaire, Hepworth, Kirkintilloch and Milnrow - all quality outfits, but with perhaps varying outlooks for the weekend.
Hammonds will surely revel in their return to the Open for the first time since 2009 as they seek to re-emphasis their top flight credentials, whilst Kirkintilloch's fine 7th place last year affords them a degree of latitude that could hold them in good stead this time around.
Such is the high level of competitiveness at this contest that both Hepworth and Milnrow know that it may take a possible top 10 finish if one or either is not to drop back through the relegation trap door to Blackpool.
As every band here knows - there isn't the same glow of satisfaction to look forward to on the Golden Mile as there is in trying to claim the Gold Shield at the British Open.

Iwan Fox
---
4BR Prediction:
The lessons learnt from the Welsh dominance of the major contests in 2013 - based on hard graft and continuity of personnel has not gone unnoticed - with less of a carousel feel to the main player moves by their rivals this year.
The best bands - those who have the reserves of stamina on such a big blowing piece to go with the finesse and delicacy required, should be the ones in the mix; so that tends to point to the usual suspects.
If they can just add an extra pinch of Childs led inspiration then it could be Grimethorpe that top the lot this time around, closely followed Cory, Black Dyke, Brighouse & Rastrick, Tredegar and Foden's.
Fancied dark horses abound - from Fairey and Flowers to Virtuosi GUS and Carlton Main, with plenty of others champing at the bit.
1. Grimethorpe Colliery
2. Cory
3. Black Dyke
4. Tredegar
5. Brighouse & Rastrick
6. Foden's
Dark Horses: Fairey, Flowers, Virtuosi GUS, Carlton Main Frickley