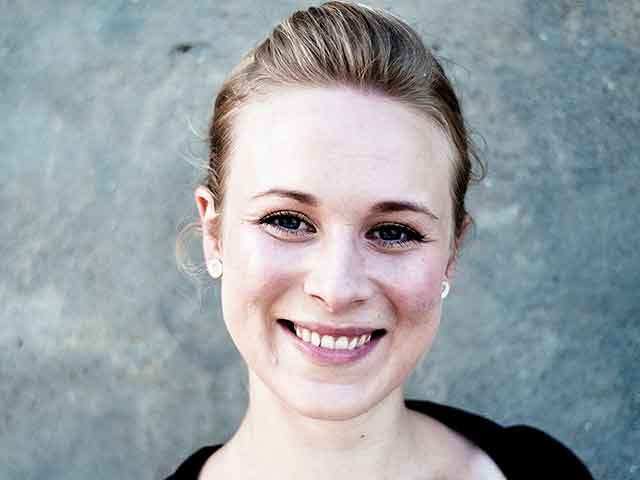 Looking to develop a winning brand: Author Mette Højen

"Tell me: What do you do?"
"Ehm… I conduct some bands and I teach music at some different music schools. And, errhhhm… I arrange music and organise concerts and stuff like that… Anything else you want to know??"
The response to my very simple question may well be made up - but is still very close to the truth.
Reality

The reality when it comes to brass band conductors - and many other professionals for that matter - is that they significantly lack the skills to adequately and clearly present themselves to other people, and therefore, control what they then think of us.
As a result, the margin for interpretation of us by other people simply becomes too wide, and what they think of us, too randomly judged.
It is a problem that if not addressed properly, can severely hamper a conductor's professional development.
We will get back to our imaginary conductor at the end of this article, but first - Let's face the problem head on:
Personal branding

It is called personal branding. Or rather - the lack of personal branding.
As a conductor, 'personal branding' is how you consciously convey a picture of yourself to the musicians and audiences you are communicating with: However, that picture is not supposed to be a lie or provide an image of yourself as something you are not.
Your 'personal brand' is simply the truthful elements of your character - both musical and personal – that you wish to bring other peoples attention to. It is also about choosing parts of these defining aspects, and how you start working with them.
The original term for personal branding is persona – which in literal terms means 'mask'.
Divided into its constituent Latin elements: 'per' and 'sonare' - and we will see that a persona is a mask that you 'sing' or 'sound' through.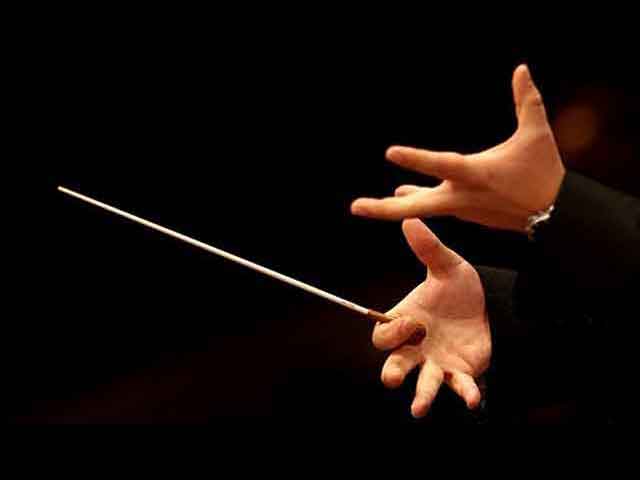 It's not all about the music....
Branding and leadership communication

On this year's Allan Withington's Conducting Summer School I worked on these aspects of personal branding and leadership communication with the students.
In musical terms, conductors are not purely judged by their technical knowledge and artistic abilities by those who play under them, or pay money to come and listen to them perform.
Conductors themselves tend to focus too much on the performance alone - forgetting that no musical message is ever separated from the person who is trying to communicate it.
Essential

The ability of the conductor to control their personal branding is therefore essential - even before a single note is played.
Get it wrong and the conductor can come across as boring or even tyrannical! Get it right, and an audience is already in the palm of their hand.
Just think of a recent brass band concert you have been to and have been engaged in anticipation by the MD in the music that is about to be played. Then think of a concert when you haven't.
Which band will you pay money to go back and listen to again?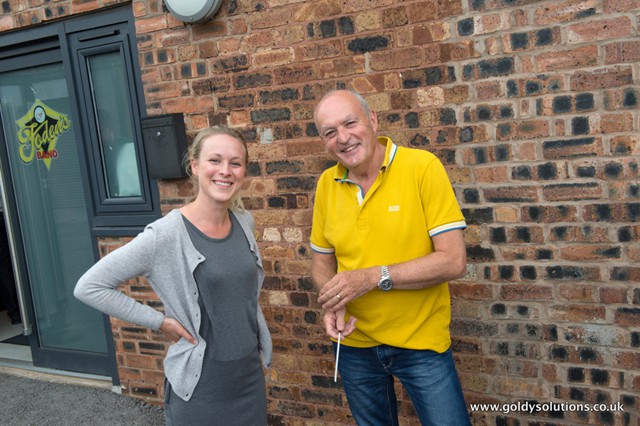 Enthused and excited by a conductor....

Enthused and excited

If you are a player, just think of a conductor who makes you feel enthused and excited, who wants you to improve and enjoy your music making: Then think of one who hasn't.
There is a great deal of truth in the analogy: If conductors don't define and design their own brands, their audiences and players will.
And that's one heck of a dangerous career journey not to have control over.
Even though as conductors you can never control people's minds 100%, you can guide them in a direction that you want.
And that is why we all should work on our personal branding skills.
Here is a four step method to work on with your personal brand:
---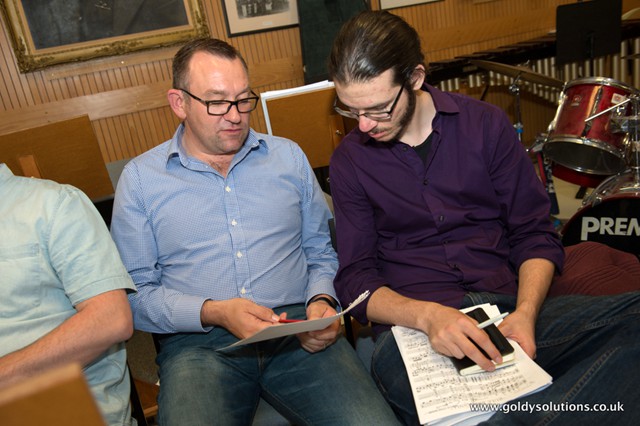 Write it down...

1. Defining and designing your personal brand
Here is one way of doing it:
Find a pen and paper. Give yourself 5 minutes and write down the words that come to your mind when you pose this question to yourself:
What words or terms do I want musicians to describe me as?
For example, that could be:
Engouraging
Good at writing press releases
Inspiring
Good at PR
Humorous
Variation in rehearsals - always!
Expert in arranging music for brass ensembles
Warm
Respectable
Good networker
When your list is made, take a close look and pick three you want to work with.
Then, design you own personal brand pitch. You might find help by placing them in these opening sentences:

My name is (...)
I'm (...)
In my work I focus on (...)
I'm an expert in (...)
It's important for me to (...)
I'm passionate about (...)
When your three phrases are linked together, you must read them out loud and practice.
Does it sound good? And very important: Can you remember it!?
Shorten it if it's too long; simplify it if it sounds too abstract.
Finally - practice it again and again so that its embedded in your memory.
---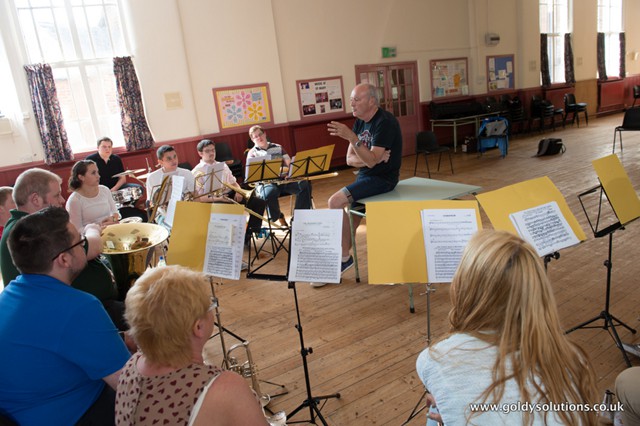 Essential communication skills...

2. It's alive! Communicating and conveying your personal brand
For it to be truly powerful personal branding must be the red line marker that conductors make appear in both their verbal and nonverbal communication: Rehearsals, performances, conversations, press releases, presentations at concerts, interviews etc.
So if you have chosen 'inspiring' and 'encouraging' as keywords, you must make sure to show that every time that you communicate.
A 'Brand Buddy' is recommended here - someone who can help you convey the right signals and help you improve your communication skills. Trust their opinion and act on what they say about you.
You may think you are doing the things you say you want to communicate, but the actual delivery may require polishing and refinement.
---

Welcome feedback

3. Ask for feedback - but don't tell anyone
This is a clever and effective way of doing just that.
Ask people for feedback by just asking them to repeat what you have said earlier on about yourself.
Let them tell you in full - stay quiet and let let person in front of you talk.
You will then discover what part(s) of your brand and communication that stick with people and which don't.
If the feedback mirrors what you are trying to achieve, then things are moving in the right direction – if not, keep refining.
---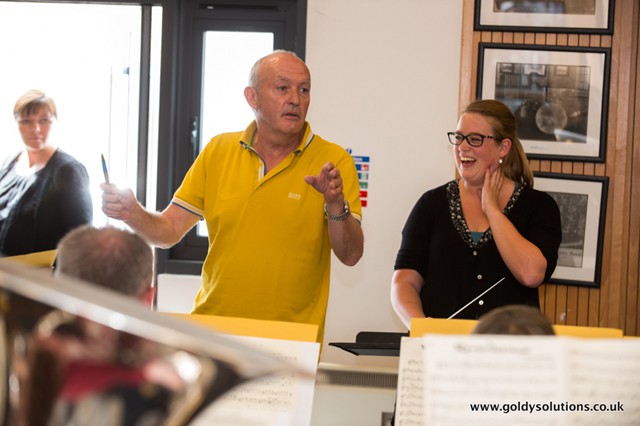 The international language of musical travel....

4. Tell people the one thing you want them to remember. Your personal brand must be suited to travel.
For someone to spread the word about your skills and personality, it is necessary that they can remember what you have told them.
For that to happen you need to design a 'Personal Brand Pitch' that is clear, concise and short.
It's a very common mistake to think that people remember everything we tell them - so don't try and tell people everything in what you wish to say.
Tell them the one or two things you want them to remember - and which they can pass on easily.
Your personal brand must be clear, concise and short. In other words, suited to travel from one person to another, from one band to another, from one concert to another, etc.
When your personal brand is clear and concise you are as close as you can get to controlling a musician's and your audience's mind.
If they can strongly identify with you; your aims and aspirations, your desires and passion, your musicality and wit, your professionlism and work ethic, then you will find that making great music together may well come a little easier.
---
The outcome

So let's return to our imaginary conductor and see what a well-designed and well communicated personal brand could well do for them when asked.
"Tell me: What do you do?"
"I'm a conductor who specialises in wonderful brass bands. I develop innovative concert concepts and arrange exciting thought provoking music for audiences to enjoy.
I focus my energy and passion on encouraging my musicians in each performance to give of their best and be inspired by the music they perform."
Now isn't that someone you would like to be conducted by?
And isn't that someone, you?

Copyright: Mette Højen
---
About the author:
Mette Højen (above) is a partner in Network Academy, a company that specialises in growing business via networking, PR and executive performance
She is a Master of Arts in Rhetoric (University of Copenhagen) and a former advisor and speechwriter to the CEO of the Danish Bankers Association.
Mette has also played cornet and flugel with the Copenhagen Brass Ensemble and is a former member of the European Youth Brass Band and Concord Brass Band in Denmark, as well as performing with several bands in Norway, Holland, England and Wales.
She has conducted extensive academic study on the leadership rhetorics of professional conductors and how the findings can be used in business communication.