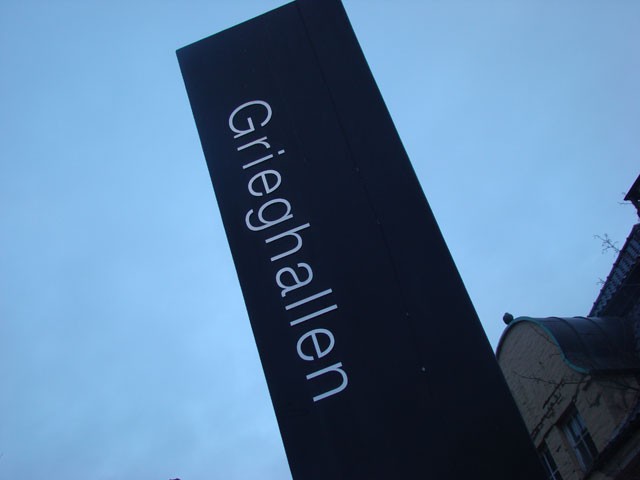 Major landmark...

The first major National Championship of 2014 takes place in Bergen on the weekend, when 78 bands from all parts of Norway congregate at the wonderful Grieg Hall to battle for domestic supremacy in six highly competitive sections.
The continued development of the Norwegian brass banding movement is best shown with the increase in numbers in its entry level Fifth Section - set up in 2012, and now boasting 15 competitors.
Maintain excellence

With the desire to maintain the highest possible degree of excellence at Elite level, the NMF's decision to take a progressive approach in extending its competitive foundation has meant that the contest has retained a compact and clearly defined structure - one that enhances overall quality rather than quantity.
It is another positive step for a Championship that is open and transparent in everything it does - from the adjudication to the warm welcome afforded visitors.
Progressive ambition

That sense of progressive ambition has also permeated its way through to the bands themselves - although in recent years it has led to some cynical approaches to the relaxed registration rules, and the odd squabble over the choices of Elite level set works.
Hopefully, that has now been sorted out through better communication between the NMF and its competing bands, with Torstein Aagaard-Nilsen's 'Mutant Sonorities' gaining widespread approval, and closer monitoring of the health of the banding nation in the months running up to this event!
It should at least mean fewer 'sick note' deps being drafted in to cope with unexpected outbreaks of banding lassa fever.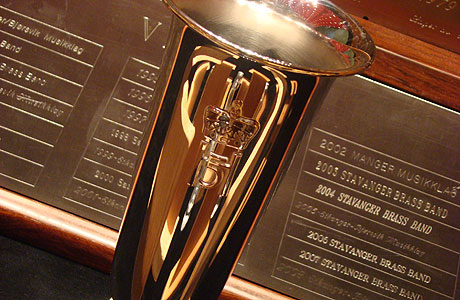 Who will get their hands on the King's Prize this year?

Treat

Musically the weekend is a real treat - from the Elite own choices (which this year include everything from 'Vienna Nights' and 'Goldberg 2012' to 'Graffiti' and 'Myth Forest') to a few eye-openers in the lower sections ('A London Overture' in the Fourth and 'Paganini Variations' in the Fifth!)
Superb

Sometimes musical ambition gets the better of the Norwegians (although it's good to see yet another new work, 'The Created' being premiered in the Fifth Division) - but not when it comes to its organisation and running of this event - which is superb, and This year will once again see the live streaming of the competitions on TV 2 Sumo.
4BR will be flying out to Bergen to soak up the atmosphere (although beer prices mean just the odd whetting of lips) to bring you our live take on the action as it unfolds in the main Grieg Hall auditorium, as well as the results, interviews and breaking news.
Bergen here we come...