First Section:

Venue: Reds
Saturday 18th
Set Work: Vitae Aeternum (Paul Lovatt-Cooper)
Adjudicators: Frank Renton & Derek Southcott
First Prize: £2,000, Butlins Trophy and Champions Banner
Second Prize: £1,000
Third Prize: £700
Fourth Prize: £500
Highest Placed Mining Band
---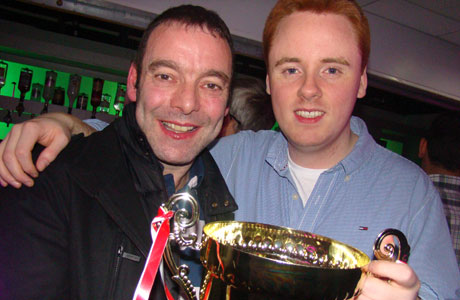 Can Becontree reclaim the title they last won in 2012?

Frank Renton and Derek Southcott will be putting on their musical marathon daps in the First Section as they consider the merits of 22 performances of Paul Lovatt-Cooper's 'Vitae Aeternum'.
Although ostensibly a concert finale at around 10 minutes in duration, with its clever triptych of interlinked Salvation Army songs it has enough technical and musical hurdles to overcome without imposing too much of an early season draconian headache for judges or performers alike.
Proper

Oddly though, there don't seem to be too many bands here that you could confidently say would make the step up to the Championship Section - especially on a piece like 'Energy' let alone 'St. Magnus'.

This really does have the feel of a proper First Section level event.
Godly trio

The trio of songs featured are 'God came in Jesus to live among us', 'I will Praise You, Lord, with all My Heart' and 'His Provision' - the original music composed by Colonel Dick Krommenhoek and Ivor Bosanko respectively.
The thematic aspirations are laudable (if not Lordable to all tastes) but you do not have to be a follower of William Booth to appreciate the skill and quality of the originals or the way in which PLC has gone about dovetailing them together.
Omnipotent

And even though the winners may not be thanking an omnipotent presence for their title winning success come the announcement of the results, they would do well to thank their MDs if they are able to keep a balanced lid on the dynamics, keep the tempos under control and not indulge in misplaced lachrymose sugar coated emotion.
---
Who will win?
The list of possible title winning contenders is a bit of a long, and well matched one, but we think it could be a battle between last year's runner-up Morecambe (if they have recovered after their shock at the Nationals in Cheltenham) and Cornerstone Brass, who may just have a bit of insider knowledge on this music.
Becontree certainly enjoy their visits here and could do well again, whilst Longridge, Uppermill and Vernon Building Society Poynton could be the others in with a shout, with our dark horse of Thundersley.
One other thing though: Never underestimate Frank Renton's ability to spring a shock or two in the box. He has a fair old track record of making the odd eyebrow raising decision or two.
4BR Prediction:
1. Morecambe
2. Cornerstone Brass
3. Becontree Brass
4. Longridge
5. Uppermill
6. VBS Poynton
Dark Horse: Thundersley
---
Second Section:
Venue: Lakeside
Saturday 18th
Set Work: Kenilworth (Arthur Bliss)
Adjudicators: John Berryman & Brian Rostron
First Prize: £2,000, Butlins Trophy and Champions Banner
Second Prize: £1,000
Third Prize: £700
Fourth Prize: £500
Highest Placed Mining Band
---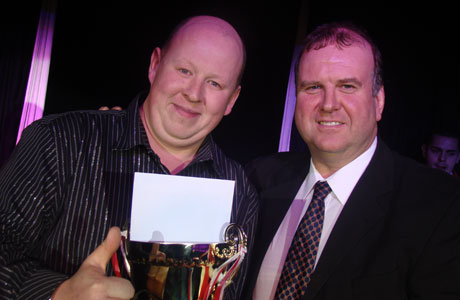 Can anyone stop Mossley making it four in a row?
An old brass band classic is set to test the contenders in the Second Section, with the experienced duo of John Berryman and Brian Rostron set to compare and contrast 17 performances of 'Kenilworth' by Arthur Bliss, written in 1936 for the National Championships of Great Britain.
Expressive majesty

It's a work that has been rather unfairly compared to 'Pageantry' over the years - due to its historic medieval inspiration, although it was given one of the great National winning performances by Foden's under Fred Mortimer, who revelled in its sense of expressive majesty.
He liked it much better.
Day trip

Bliss wrote 'Kenilworth' following a day trip to the castle and hearing of its history - and in particular the visit made by Queen Elizabeth I to the Earl of Leicester in 1575 - an event later eloquently described in print by Sir Walter Scott.

The three movements are exquisite constructions: The opening 'At the Castle Gates' is a quick march to be played with a brilliance of thought and tone, followed by a sentimental central section entitled, 'Serenade on the Lake', which evokes the water's mystical 'Spirit' with its flowing expressive solo lines.
The final 'Kenilworth' march has a touch of pomp and splendour - all unfurling banners and shiny breast plated knights of old, ending with a rampant (and difficult to portray) climax.

Brilliance

Despite its age it has lost none of its teeth - especially at this level.
Bliss wrote in his programme notes to the 1936 Finals: "I have no doubt that the bands will understand what is in my mind and will interpret it with the utmost brilliance."
We will have to see if that is still the case in 2014.
---
Who will win?
A difficult one to call - and not just because it is a very demanding work at this level.
The obvious favourite would appear to Mossley who are looking to make it an unprecedented four wins in a row, although we think they may well be pushed by a couple of promoted bands in Dronfield Genquip and Eccles Borough on this occasion.
Middleton, Kippax and Epsom & Ewell could also be a trio that could ransack any plans the reigning triple champions may have of being crowned a fourth time too, with our dark horse of Pemberton Old Wigan DW 'B'.
4BR Prediction:
1. Mossley
2. Dronfield Genquip
3. Eccles Borough
4. Middleton
5. Kippax
6. Epsom & Ewell
Dark Horse: Pemberton Old Wigan DW 'B'