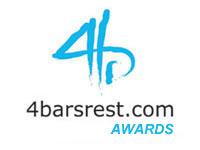 2013 was the year that Wales became the fulcrum of the banding world.
Quite why that was the case is still something of a mystery though – as there is no really centrally organised body investing huge amounts of money into banding in the Principality.
As one visiting adjudicator remarked, "Everyone would like to know what you out in the musical waters in these parts."
To tell you the truth – no one really knows, but the remarkable show of silverware at the Radio Wales Brass Day celebration concert in Cardiff may never be repeated again.
That said, the familiar names of world banding did top the charts when the Welsh were not around – with Black Dyke winning the last English National, Eikanger making it a Norwegian National hat trick, Schoonhoven's hegemony continuing in the Netherlands and Brisbane winning again Down Under.
However, there were some new names too: Pelorus Trusts Wellington took the New Zealand title and Princeton won in the USA, whilst there was a long awaited return to the winner's enclosure for Brass Band Willebroek in Belgium.
The favourites tended to live up to their pre-contest tags at the major events – from Virtuosi GUS at Butlins to Paris Brass Band in France, although there were still a couple of surprises for the bookies as Beaumaris won the Masters and Milnrow claimed the Grand Shield.
Lots of quality outfits to choose from then as a potential 'Band of the Year', with our five for consideration in alphabetical order: Brass Band Schoonhoven, Carlton Main Frickley, Cory, Eikanger Bjorsvik and Tredegar.

Plenty of others to consider too such as Manger Musikklag, Brass Band Bugermusik Luzern, Milnrow, Flowers, Co-operative Funeralcare and Brisbane Excelsior to name but a few - but these five for us, just popped their heads above the rest.

Go to Voting:
http://www.4barsrest.com/awards/default.asp
---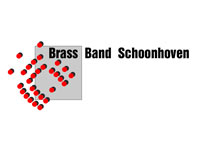 Brass Band Schoonhoven
The Dutch band makes our nomination list again – and it is richly deserved once more.
They are now without doubt one of the best bands in the world – and their contesting record over the last few years proves it.
In 2013 they produced two mature performances at the Europeans to end fifth overall, won the Euro Brass title at a canter and rounded things off by claiming a fourth consecutive Dutch National title under inspirational MD, Erik Janssen.
However, what impresses most is that they have the appetite to want to improve year on year by seeking further expertise and help despite their successes - and that could make for interesting listening at the Europeans in Perth in May.
---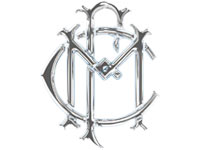 Carlton Main Frickley
Proof positive that hard work, commitment, inspired leadership and bags of talent can overcome any lack of financial clout.
On the face of it, just the one victory from five contest appearances may not sound that good, but it was the overall manner in which the band went about its musical business in 2013 that so impressed.
Butlins was an early indicator of form, but that was nothing compared to their showing at Bradford - which wasn't that unexpected given their recent record there.
They were a little unlucky perhaps at the Open and sounded a little tired at Brass in Concert, but their performance at the Royal Albert Hall pushed the Welsh heavyweights of Cory and Tredegar all the way to the finishing line - and reduced their inspired MD to tears of joy.

He was not alone that day.
---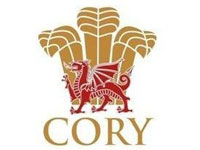 Cory
Hard to come up with the superlatives to do their year justice.
Critics suggested that the vultures were seen circling overhead after the Welsh Area in March, but from unexpected adversity Philip Harper rallied his troops in truly remarkable fashion.
Taking the European title by a hairsbreadth was the key – giving back that sense of self confident contesting arrogance that had long been their calling card. The trip to Australia tempered it to red hot levels.
Despite losing out to Manger in Kerkrade and Tredegar at the British Open, by the time it came to the Albert Hall it was pumping around the veins like rocket fuel as they finally laid to rest an old contesting bogey.
They rounded off 2013 as the undisputed number 1 band in the world once more.
---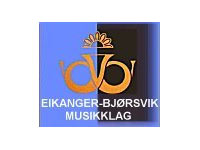 Eikanger Bjorsvik
Just a point either way and Eikanger would have been celebrating 2013 as European champion.
Not for the first time under David King they produced memorable performances on the contest stage - especially in Bergen where they won the Norwegian National title in such commanding fashion and in Oslo.
However, it was the way in which they also enhanced their worldwide reputation with the outstanding documentary programme on Norwegian television, and with their commitment to exploring new musical avenues and investing in youth that was just as impressive.
They may have lost their Siddis title in 2013, but you suspect that was a small price to pay given the success they achieved elsewhere.
---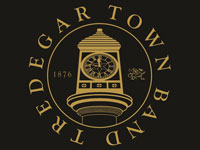 Tredegar

Like their fellow Welsh rivals, the critics were monitoring the flight paths of circling vultures after they failed to claim the expected hat-trick of All England Masters titles and were facing a tough ask in keeping their place at the British Open.
However, any thoughts of a return to the wastelands of the Spring Festival were dispelled by a truly remarkable performance at Symphony Hall - where their victory was comprehensive and undeniable.
A historic 'Double' was only denied by an equally brilliant winning performance from Cory at the Albert Hall, whilst they only missed out on the Brass in Concert title by an American arithmetical anomaly.
They ended 2013 resurgent.