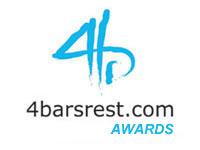 Always an interesting category this one - with such a diverse list of potential winners to choose from.
Although there was plenty of doom and gloom to report on, there were also plenty of people prepared to take a punt on doing something innovative too.

Our five come from differing areas of the banding movement.

Go to Voting:
http://www.4barsrest.com/awards/default.asp
---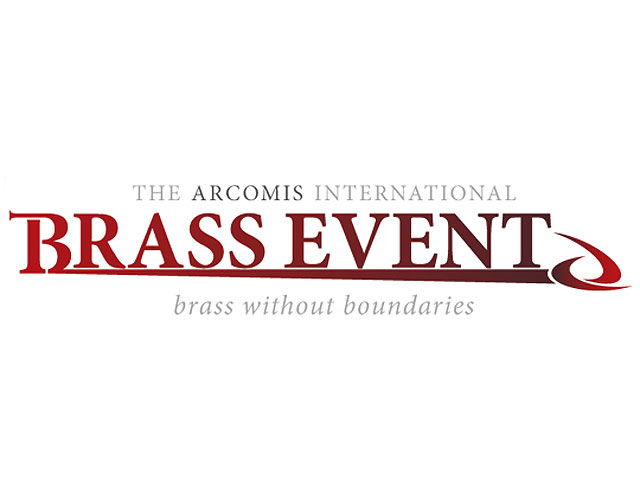 Arcomis Brass Festival
Not all eyes and ears of the brass world were geared towards the Royal Albert Hall in October, as the ambitious Arcomis Brass Festival took place in Cardiff.
It attracted a brilliant line up of performers – from Tine Thing Helseth and Allen Vizzutti to Mnozil Brass and the BBC National Orchestra of Wales.
Billed as 'Brass without Boundaries' the cognoscenti as well as the casual listener were treated to fabulous performances, great music and plenty to ponder - in a festival that challenged as well entertained.
---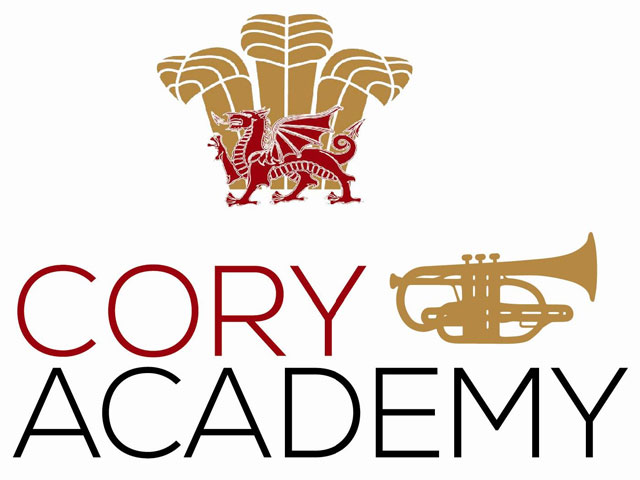 Cory Academy
A very different and welcome way of providing sustainable community based brass band music making.
This is no artificial 'wear the tee shirt' identity theft youth development - but an approach to set foundations to build on through hard work and organising from the number 1 ranked band in the world. It is a model that only works by week in week out commitment – not just once a month photo opportunities.
It is also a project that will enable long term sustainability in local, economically deprived areas, where social cohesion is just as important as making music.
---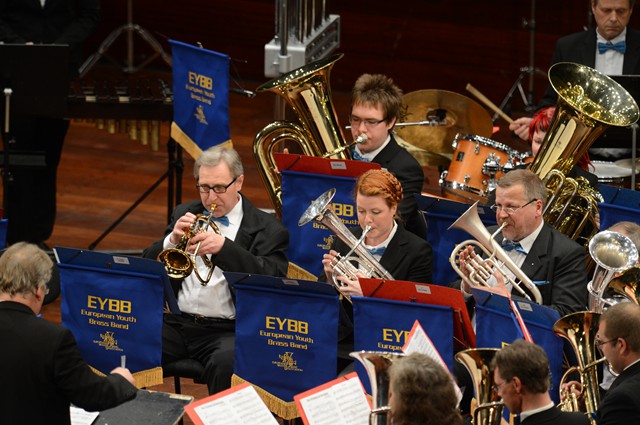 Paris Brass Band
With the European Championship due to take place in Lille in France in 2016, the emergence of the Paris Brass Band as an increasingly impressive contesting force is to be welcomed on both sides of La Mange.
The French National champion had to endure two terrible draws in Oslo, but despite the odd Gallic shrug of disappointment they were mightily impressive in ending eighth overall.
Not only did they give notice that they are full to brim with fine players led by an excellent MD, but that they also have a clear understanding of the very anglophile nature of the brass band contesting environment. 2016 can't come soon enough.
---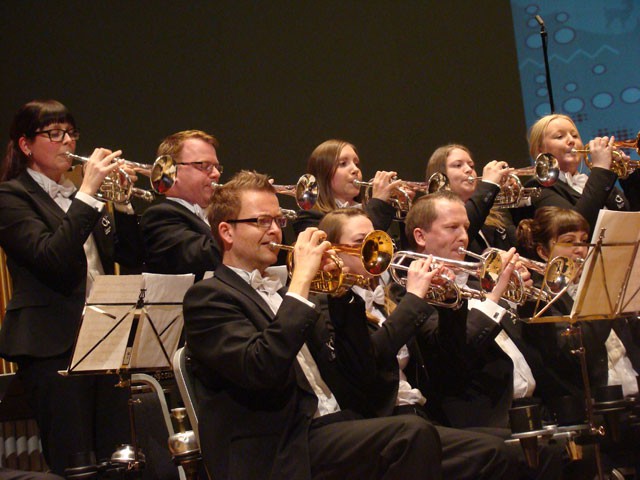 Eikanger Bjorsvik television series Korpsfiksert!
After 150 years of proud British brass band history was sunk by the execrable efforts of Sue Perkins in 'A Band for Britain', it should have come as no surprise that the Norwegians showed us how it should be done in 2013 with this excellent 8 part documentary series on national television.
This was all that the UK programme was not: intelligent, insightful and entertaining. Not once did it treat those taking part as figures of fun – one dimensional odd ball characters that inhabit a world of twee oddity, but as people who undertake their love for music making with a level of professionalism that any country should be proud of.
See for yourself at: http://tv.nrk.no/serie/korpsfiksert
---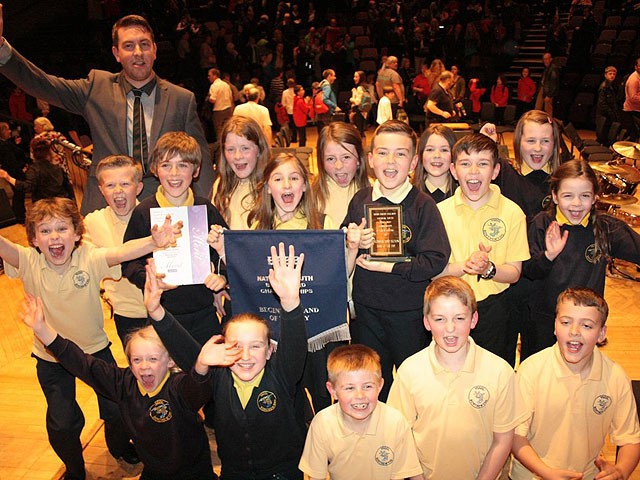 Ysgol Bontnewydd Primary School
There are lots of great examples of very well run primary school level brass bands, but it is hard to think of one that has made such an impact as these North Walians in 2013.
At the National Youth Championships they produced a stunning performance programme in the Beginner's Section to take the title, led by their MD Dylan Williams, who has been providing peripatetic brass teaching at the school for just two years.
However, the secret to the success was not just the brilliant youngsters, but that the band is linked to clearly defined learning programme that ensures that each child will be given opportunities to improve at their own pace and at the right level in coming years – all the way up through the Gwynedd & Mon Junior and Senior Bands – both of which also won awards at the event.