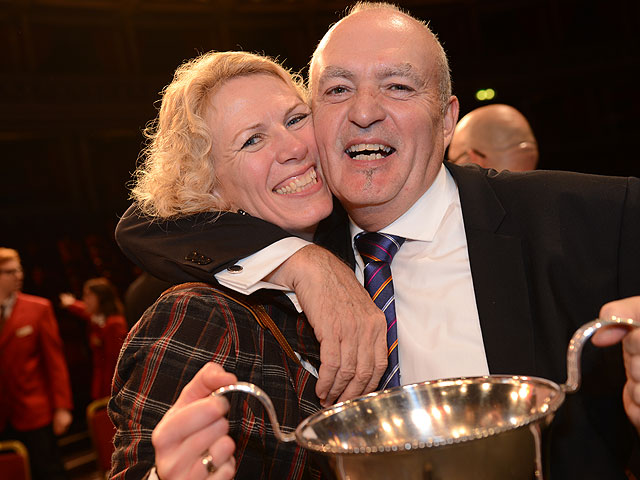 Happy memories for Mr and Mrs Withington. ..

Many of the greatest contesting memories have been created at the Royal Albert Hall over the years.
However, the banding movement is all too readily stifled by nostalgia – and despite the impressive backdrop, these Championships have never been best served by a willingness to be fooled by rose tinted reminiscences of times past.
Hard nosed

Top flight contesting has always been a hard-nosed business.
Even the great Peter Parkes was reportedly on the verge of being sacked at Black Dyke hours before his first win here with the Queensbury band in 1975.
It's equally as unforgiving in the second decade of the 21st century.

You can be sure, not many of these 20 rivals will be inclined to be swayed by romanticised history - not even with the assistance of an outstanding test piece from Edward Gregson.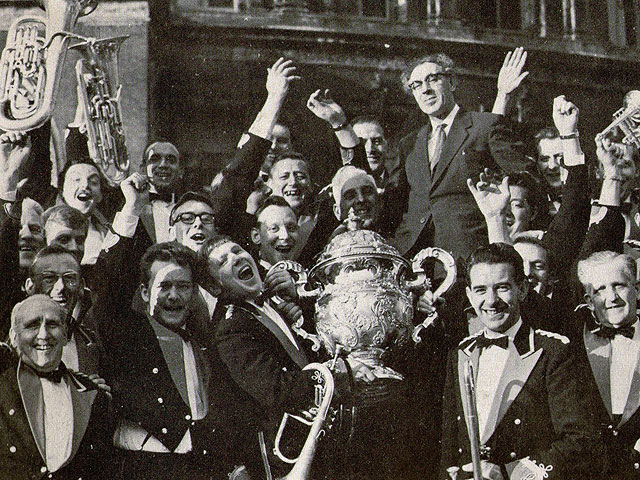 Distant Memories: Fairey celebrate winning the National in 1965

Axe

Just ask Luc Vertommen or Mark Wilkinson what memories they currently have of the 2013 Nationals.
Grimethorpe swung the axe on their Belgian conductor less than a week before their first appearance back since 2008, with the type of ruthlessness Margaret Thatcher's government showed when closing their pit.

Room 101

Meanwhile, Foden's celebrated principal cornet found out that good fortune does not always smile on the best of men either, with a lip injury that sees him miss out on leading the defence of the title they won in such thrilling fashion last year.
One band may well leave Kensington with memories to last a life time, but quite a few others will be more inclined to place any lasting thoughts into the banding equivalent of Room 101.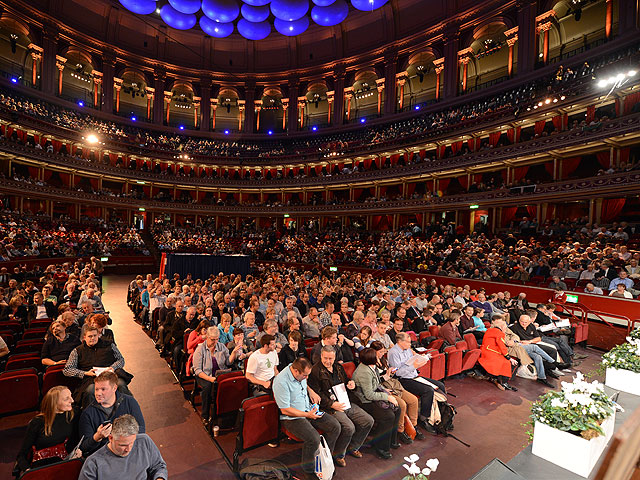 Coming back in numbers - audiences are on the up once more

In a strange way, the frisson of misfortune that seems to form the staple diet of nearly every top band's contesting existence nowadays, adds a level of even greater interest to an audience that has grown significantly in numbers here over the past few years.

Kapitol Promotions has retained the sense of National grandeur whilst catering to the populist inclinations of the paying punter, and as a result plenty of plush red auditorium seats should be filled with attentive listeners throughout the day.
Appeal

'Of Distant Memories' (Music in an Olden Style) will certainly carry a great deal of appeal.

Written as a tribute to the early works that followed the first bespoke test piece 'Labour & Love' at Crystal Palace in 1913, it is a superb homage, and not ill advised pastiche, to the great composers who wrote for the medium in the post Victorian era.
It will take some playing – and will only be mastered by those who can create a true sense of contemporary 'retro' nostalgia.
It is harder than you may think, as lots of clever people in other walks of life have found to their cost:
For every BMW Mini there is a Rover 75 and for every pair of Gerd Muller 1970's Adidas football boots there is a pair of crappy Alan Ball white Hummel cast offs still in their box.
Experienced trio

The first of the 20 bands will take to the stage at 10.00am, hoping to catch the ear of the experienced trio of David Read MBE, Derek Broadbent and Alan Morrison, all of who can recall great Albert Hall memories of their own.
So who will look back in the years to come on Saturday 12th October as the greatest day of their banding lives?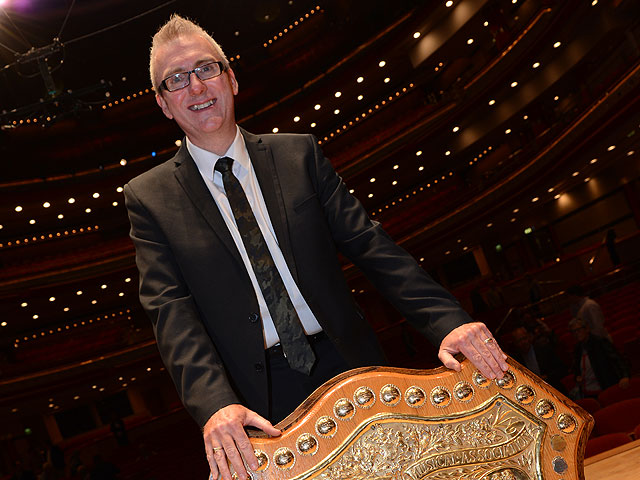 Can Ian Porthouse lead Tredegar to an Albert Hall triumph?

The Welsh travel in confidence as well as in numbers, despite Kensington not being the happiest of hunting grounds of late. Cory's win in 2000 was the last time the silver pot headed back over the Severn Bridge.
Searing

Tredegar won at Symphony Hall by producing a performance that will be seared into their collective consciousness for ever more, but it will take some doing for them to repeat that again.

The last time they came as Open champion in 2010 they ended fifth, and whilst the 'Double' may just be beyond Ian Porthouse and his band, a podium place certainly isn't.



Number 1 challenger and a first title since 2000 for Cory?

Despite not adding to their 2000 success, Cory's record ever since has been superb. They have not been out of the top three slots since 2006.
They were just a hairsbreadth away from Open success under Philip Harper, and will surely be the band to beat here. The bookies are already taking 'on the nose' bets written in Welsh.
Stronger

Tongwynlais certainly sprang a surprise in coming fourth last year and startled the banding world by winning the Welsh Area in Swansea in March.
They are now a considerably stronger outfit than 12 months ago, and capable of pushing their way into the prizes once more, so don't be surprised if Steve Sykes coaxes yet another impressive performance from his band.
Making sure the Principality is geographically well represented is Northop, who return for the first time since 2009.
Even though it's the South Wales bands that have been taking the major honours of late, Thomas Wyss has grouped together a solid ensemble under his command that are more than capable of making a mark.
The House of York

If history is to be believed then any Welsh hopes of conquering Kensington will most probably be dashed by the combined forces of the House of York.
Chief amongst them is Brighouse & Rastrick, led by a man who in 2010 finally found the magic formula to winning at the Albert Hall.
Ever since David King has inspired the West Riding band, and they only missed out on making it a hat-trick last year by a whisker.
Despite an engrossing performance at the Open they still had something in reserve about them that suggested that they could take the roof off here. Watch out then.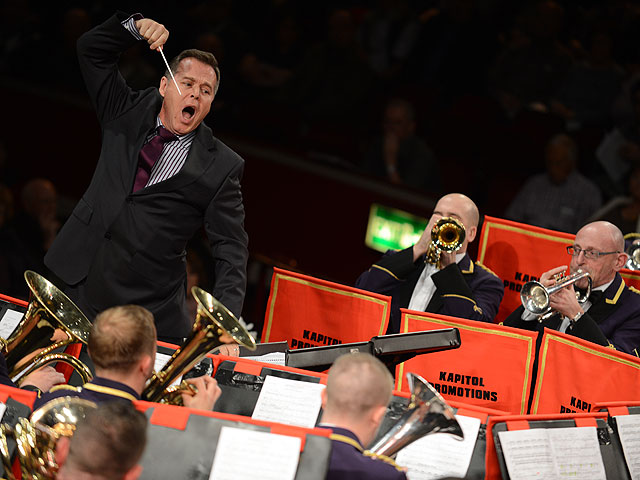 Inspired by the King. Can Brighouse reclaim the National title?

Yorkshire champion Carlton Main could well be the ultimate dark horse.
Phillip McCann has been ruffling a few internet feathers of late; perhaps knowing that his band is in the type of form that saw them take the honours at Bradford in such impressive fashion.
On their day they are capable of victory, but has the Scotsman left himself open to being a hostage to contesting fortune?
Fortunes

Talking of fortunes - Grimethorpe must have spent a penny or two in the compo stakes of late.
Only they could sack a top notch conductor less than a week before the Nationals and still be considered one of the favourites to take the title.

They will have to up their game from Symphony Hall though, but getting Dr Robert Childs to take them could be seen in years to come as a memorable masterstroke.

Another famous vicrtory, just like 1991, may just be the stuff of fairy tales and feature films, but you never know.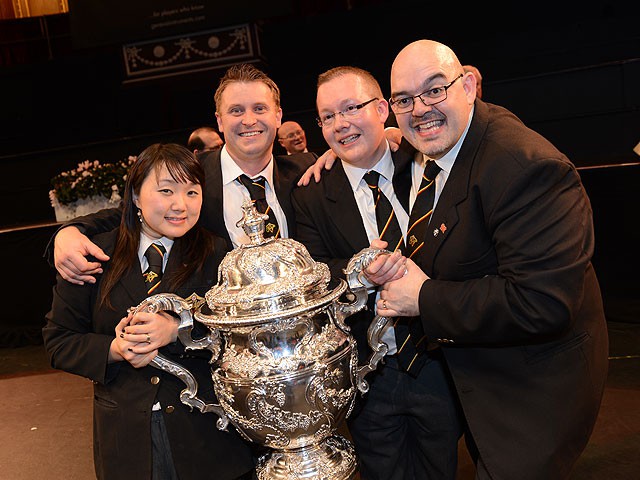 Can Foden's keep a firm grip on their title?

Reigning champion Foden's has suffered a huge blow in losing their remarkable principal cornet player Mark Wilkinson.

Despite the wave of sympathy that will surely engulf Allan Withington and his band following the last chord on Saturday afternoon, it may not be enough to enable them to hold onto their title.

They were not on the very best of form at Symphony Hall either, so the odds of a repeat success are lengthening.
Bookies price

So too the bookies price on Leyland claiming the title for the first time since 2005.

They were way off the pace at the Open – and perhaps the first time that Michael Bach's musical antennae were off beam too.

This seems music more inclined to appeal to his taste buds though, so a top six finish should be within their grasp.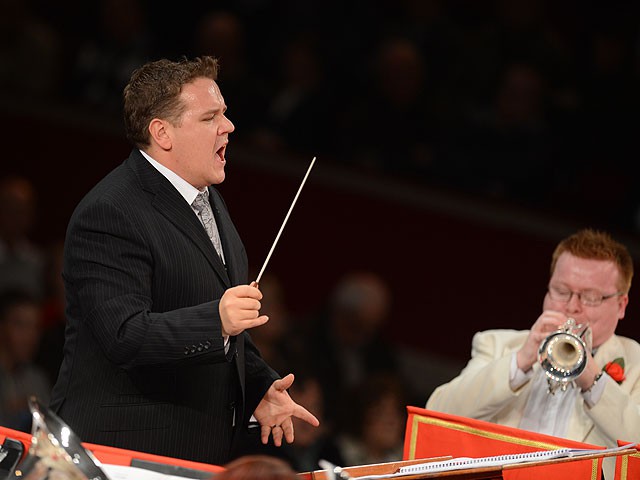 Can Michael Bach inspire Leyland to glory?

Heady days

Heady days and memories to last a life time of late for Milnrow, as they look forward to making their National debuts under Marieka Gray.
Their Open experience will have been of huge benefit, and if they can post a solid midfield result as they did in Birmingham this could be another weekend to cherish.
Beating

Scottish banding pride took one heck of a bashing in Cheltenham a few weeks back – a huge disappointment after Co-op's superb podium finish at the British Open.
It's up to Whitburn and Kirkintilloch to salvage some much needed pride at a venue that hasn't exactly been a lucky hunting ground of late.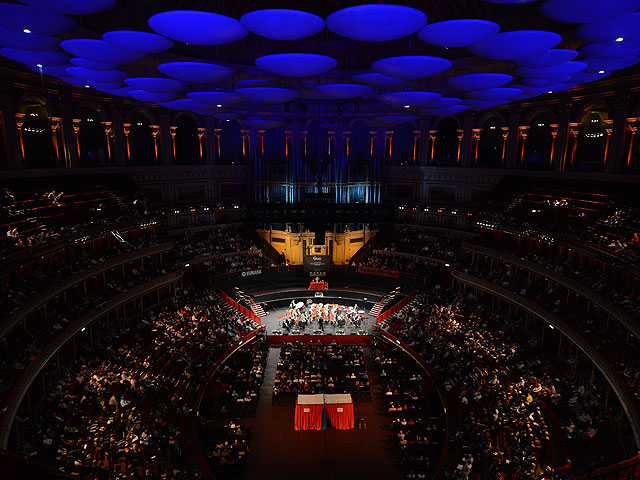 Not a happy hunting ground for the Scots...

Whitburn showed their quality last year in coming seventh under Erik Janssen and again in winning the Scottish title, so a possible top six finish is on the radar.

The same applies to Kirkintilloch, after they pulled out a fine performance at the Open to end just outside the prizes.
The experienced David Roberts knows what it takes to make an impression here, so they could also be heading back home on Sunday morning nursing a few celebratory headaches too.
Outside bets

A pair of good value outside bets for a top six mention could come from West of England champion Flowers and Woodfalls.
Paul Holland's well prepared band has posted three top ten finishes in the last four years and will be confident of finally making it into the prizes if they hit the very best of their form.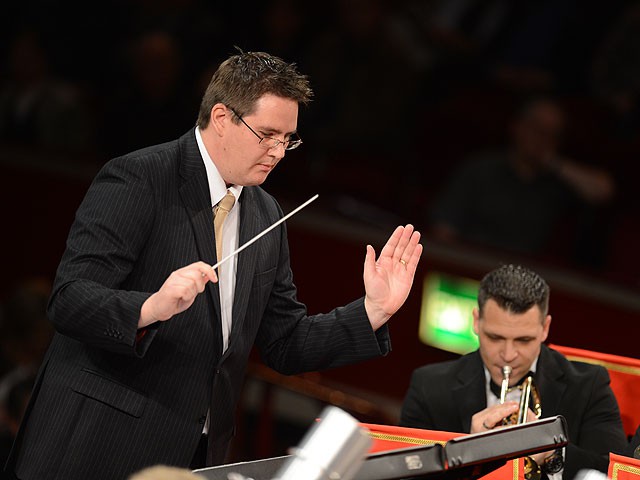 Paul Holland may be lookig at a top six finish this year

It may be asking just a bit too much of Woodfalls, but with Dr Nicholas Childs at the helm (and the test piece is dedicated to him and his brother) they will be aiming for a top ten slot at least.
The same applies to Midland champion Jaguar Land Rover, who will be looking to keep on the upward track of improvement that has been a feature of their major contest appearances under Dave Lea of late.
Banish the memories

Meanwhile, Virtuosi GUS will hope to banish the memory of a poor Open result, where to be fair, they didn't enjoy much luck either.
John Berryman's final National outing with the band will be an emotional one for certain, but will it result in a second top six finish in their last three appearances?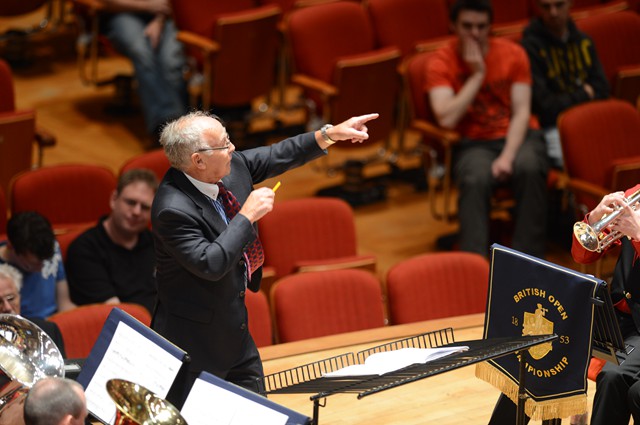 A last National appearance with Virtuosi GUS for John Berryman

Reg Vardy will be looking to get their inconsistent season firmly on track after the disappointment of losing their Open status.

This is music to make Russell Gray's heart sing though – so hopes will be high of a possible top ten finish.
NASUWT Riverside meanwhile makes just their second appearance since 2005, and will also look to get their season back on track under Ray Farr after a brace of poor returns at the Senior Cup and All England Masters.
London reps

That just leaves the London Regional representatives, led by Regent Brass, who certainly surprised their rivals in winning the Area title in Stevenage.
They have enjoyed a decent season, but this is one heck of a step up in class for Alan Duguid and his band, and a midfield finish may be the best they can hope for.
So too Friary Guildford, as they prepare to make their debut under Chris King.

The 2010 First Section National Champion has come such a long way in such a short space of time, but as they showed at the Masters, they are more than capable of holding their own in top flight company.

Iwan Fox
---
As for a winner?

Just about every shiny trophy in banding has been heading into Wales of late, but we think that may not be the case this weekend, and it could be Yorkshire's day once more.
Brighouse & Rastrick, Grimethorpe and Carlton Main pose a considerable threat to the Welsh heavyweights of Cory and Tredegar, whilst Foden's and Leyland will be keen to spoil attempts at Celtic choral celebrations on Saturday night.
It's Brighouse for us, followed by Cory, Foden's and Tredegar, with Grimethorpe, Leyland and dark horse Carlton Main Frickley close behind.
The top ten battle will be equally intense though, with Flowers, Virtuosi GUS, Whitburn and Tongwynlais all in the mix.
After that it all up for grabs.
---
4BR Prediction:
1. Brighouse & Rastrick
2. Cory
3. Foden's
4. Tredegar
5. Grimethorpe Colliery
6. Leyland
Dark Horse: Carlton Main
Top ten battlers: Flowers, Virtuosi GUS, Whitburn, Tongwynlais