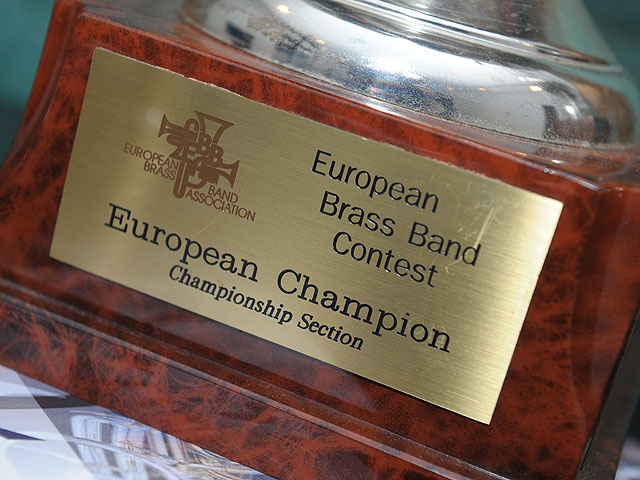 Will there be a home winner this year?

The Norwegians remain the most committed of brass band Europhiles.
They have been an integral part of the European project from the word go – sending at least one representative to the event since 1978, and hosting the championships for a fifth time in Oslo this year.
Rankle

It's a record to be proud of; although it does tend to rankle that they can only lay claim to three victories: The first an Eikanger brace in 1988 and 1989 and the last in 2011, when Manger snatched the title.
However, that record may well be improved upon on home soil this weekend, as the Norwegian representative that has made the most appearances at the contest, Eikanger Bjorsvik, head to Oslo as the bookies favourites.
Playing at home isn't a great advantage in itself at the Championships, as you have to go back to 2000 when Yorkshire Building Society won in Birmingham to find the last time a 'local' band stopped the iconic Milton Stevens trophy being presented to the winners with an export licence tagged to its base.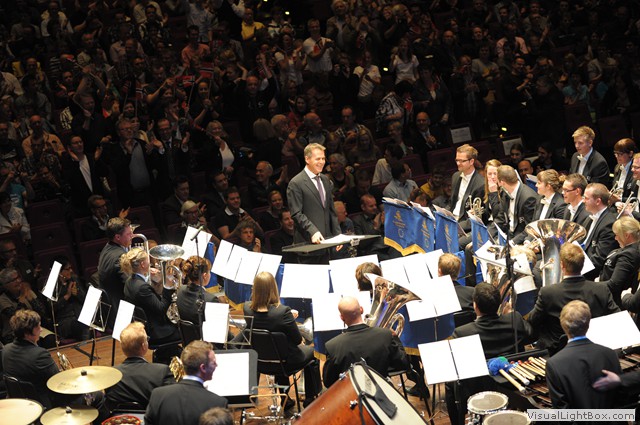 David King heads an Eikanger Band that is now the total sum of its parts

Pressure

Since then, the pressure of being the nation's standard bearer has been too much to shoulder for a succession of bands – from the Swiss of Treize Etoiles in 2001, to Schoonhoven last year in Rotterdam (although to be fair they did give it one hell of a crack).
Eikanger though seem to revel under the severest of pressure (and they did win on home turf in Bergen in 1989).
In the last two years they have become a much more compact, cohesive sounding ensemble; more than ever a band that is the total sum of its parts.
Marked change

The marked change in approach has been moulded by Prof David King, whose direction has also become less flamboyant, more considered, mature and deeply thoughtful.
As a result, so has Eikanger; and with this year's set work, 'Myth Forest' by Stig Nordhagen set to ask the most searching questions of introspective contemplation, the more you feel the Australian and his band are one step ahead of their rivals.
Victory here will be a magnificent achievement for both band and MD - and the crowning glory to a partnership that is flourishing in musical intensity.
Esoteric key

The key will surely lie in the understanding of a very 'Norwegian' characteristic: the desire to explore the more esoteric recesses of the musical mind.
Unlike previous 'home' works, 'Myth Forest' (Hestefallstjonn) is certainly not as exotically obscure as 'Aubade – Dawn Song of the Fabulous Birds', nor as intensely visceral as 'Seid' or emotional detached as 'Brass Blot'; although it does seek a transient appreciation of naturally inspired texture and evocative atmosphere.
It is a dark, brooding piece of almost sinister character – and a wonderful counterpoint to the pyrotechnic grandeur (some may say bombast) of many of the own choices works that will be performed on the Staurday.
Own choice

These include two new works from Philip Sparke ('Perihelion – Closer to the Sun') and Peter Meechan ('Fragile Oasis') as well as a brace of recent compositions from the pens of David Glanneskog ('Sequences') and Edward Gregson ('Symphony in Two Movements').
The well known blockbusters of 'Audivi Media Nocte', 'Extreme Makeover', 'From Ancient Times' and 'Spiriti' (twice) are understandably dusted off once more, whilst there is a welcome reprise of 'The Promised Land' and Nigel Clarke's sci-fi inspired 'When Worlds Collide' - or 'Little Green Men in Intergalactic Spaceships with Rayguns and Phasers'.
How's that for something a bit different then?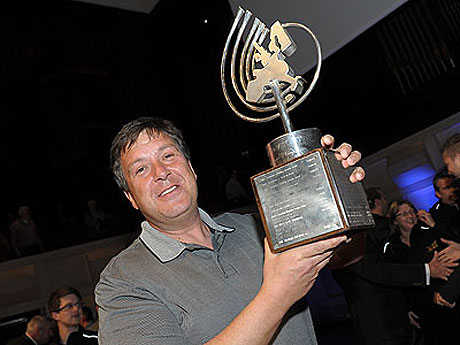 Can Black Dyke retain its European title?

Brooding darkness

There has been a fair bit of brooding darkness hanging over Queensbury of late, as the reigning champion Black Dyke has been subject to a very particular type of scrutiny that comes when the most famous band in the world hits a barren patch of contesting form.
The majestic performances produced in winning this event a year ago may be mere flashback memories now, but Dr Nicholas Childs will be determined to recapture the impregnable sense of technical brilliance and lyrical musicality that swept them to the title in Rotterdam.
No band will be better prepared – but no band will be under such a spotlight of expectation too.
Question mark

For the first time in well over a decade, a question mark hangs over Cory at this contest.
Philip Harper has won over the critics by moulding the band to reflect his own musical character; in the process arguably making them a more interesting, if occasionally more fragile contesting outfit.
However, the recent Welsh Area result was one heck of a body blow – a doughboy punch that certainly scrambled their hitherto cast iron contesting senses.
How they recover from that temporary setback here will be one of the major storylines of the championships – especially if they can add a fifth title to their CV.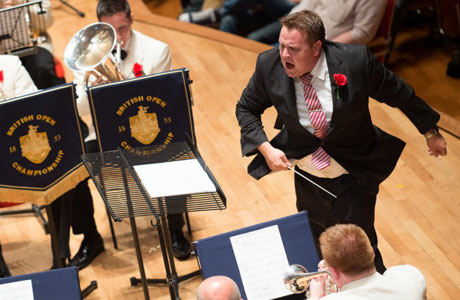 A favourite maverick - Michael Bach with Leyland

Maverick

Meanwhile, punters with a bit of a maverick streak may well fancy placing any spare Kroner on Leyland – as the in-form English representative appears to be a great each way bet for a podium finish or even better.
Bold, fearless and at times almost bordering on the reckless in their pursuit of excitement, they are sure to be one heck of a draw card for an audience who will be thrilled by Michael Bach's very particular brand of intuitive musicality.
Much will depend on their approach to the set work, but if they can just temper their more excitable tendencies, they could well be in the mix come the results.
Lightening

Can lightening strike twice for Brass Band Schoonhoven though?
Last year they frazzled the senses in more ways than one in gaining 99 points for their own choice performance under the admirable Erik Jansen. So can they do it again?
You wouldn't underestimate them, especially as they have certainly improved as a band in the past year (claiming a National hat trick in considerable style), but they may have to be content with an expected rather than unexpected result this time around.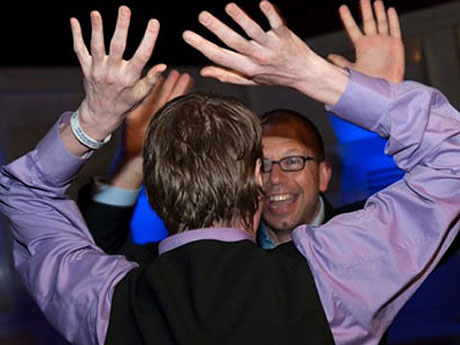 Many hands made lightening work for Schoonhoven last year

Thrill

So too Brass Band Oberosterreich, who never really played to form in Rotterdam.
There have been a few major changes in personnel since, with the great Hans Gansch swapping his cornet for the baton.

On their day there is no band in the world that can thrill your pants off like the Austrians.
If they are comfortable with the music and have made a better own choice selection this time round then they could be sniffing around the podium places.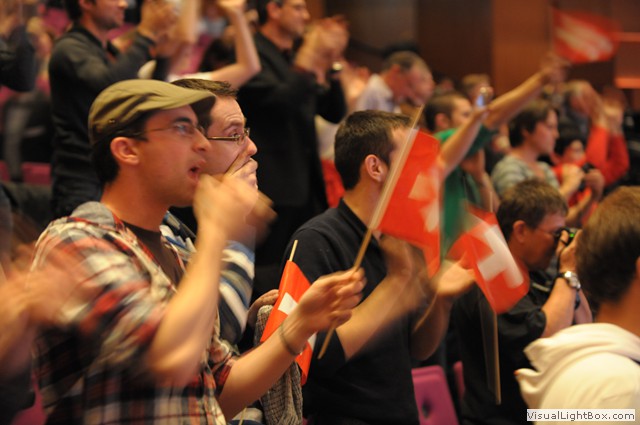 Let's see if the hat fits for the Swiss of Fribourg...

Analysis

Two high class contenders also come in the shape of Brass Band Fribourg and Brass Band Buizingen – both of whom tend to defy any national stereotypical analysis.
Expecting the Swiss to be contained, elegant and refined will be a mistake, as they can certainly punch well above their weight – as was shown in them springing a surprise in winning their National Championships last year.
They are a band with a forceful musical personality, intelligently led by a gifted MD and bubbling with a host of classy individual players.
Meanwhile, Buizingen are the antithesis of everything Belgian you can imagine too: Colourful, bold and excitable - and dare one say it – very interesting indeed to listen to.
Luc Vertomenn's respected talents are well known both sides of the English Channel – as are those of the stable of his gifted young players who will be eager to make a major impression this weekend.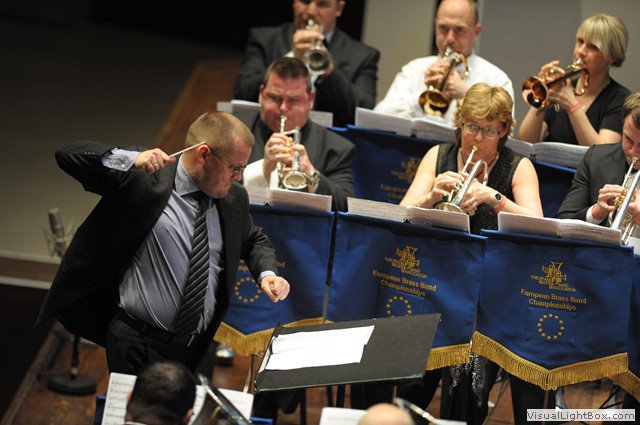 Punching above their weight for Lyngby Taarbaek and Selmer Simonsen

Long shots

That leaves the trio of long shot 'outsiders' – headed by the hard working Danes of Lyngby Taarbaek, who continue to impress with their purposeful endeavour at this contest.
If they can just keep a lid on their enthusiasm then their inherently bold contesting approach may well make a mark under the baton of the talented Selmer Simonsen.
There is sure to be plenty of support for the Swedes of Windcorp as they commit themselves to making the short trip over the border to stake their claim for the title, whilst there is great deal of interest in the debut appearance of French representatives, Paris Brass Band.
Those who have heard them in the past couple of years have waxed lyrical about their abilities and approach to the most English of musical genres.
Packed with high class players and led by a hugely impressive conductor, they may not return home with the title, but they could be the band to make the greatest impression of all this weekend.

Iwan Fox
---
As for a winner?
The runes, as they say in these parts, are pointing to Eikanger.
If they can rid themselves of any sense of contesting hubris then we can't see David King and his band being beaten: They really are playing to the very top of their form of late.
Black Dyke won't give up their title without one hell of a fight, whilst Cory and Leyland won't be far behind either.

Buizingen and Oberosterreich make up our top six, with our dark horse of Paris Brass Band well worth an each way bet in the local Oslo bookies.
4BR Prediction:
1. Eikanger Bjorsvik
2. Black Dyke
3. Cory
4. Leyland
5. Brass Band Buizingen
6. Brass Band Oberosterreich

Dark Horse: Paris Brass Band