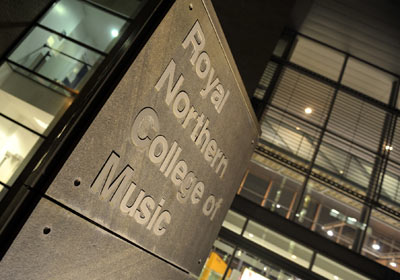 Vibrant venue: The RNCM in Manchester plays host

Brass Bands England may well continue its forlorn battle over adult player registration, but there is no denying that its leadership of the National Youth Championships of Great Britain continues to be a beacon of good governance that has been of lasting benefit to the whole of the banding movement in the UK.
This Sunday should provide further confirmation too, with a packed day of contesting (which starts at 8.45am and ends around 9.30pm) featuring no less than 43 bands.
Endorsement

BBE has implemented a number of changes over the last few years that have been given a ringing endorsement from the vast majority of competitors.
There are still a few grumbles here and there (when isn't there in banding at any level) but overall, BBE's stewardship of a flagship event has been progressive and inclusive, although the challenge of trying to fit it into an increasingly crowded and moveable education calendar remains an ongoing headache.
The Easter break for schools around the UK varies – creating something of a dilemma for a number of bands with direct links with education authorities.

The BBE has worked very hard to try and come up with a solution that benefits as many people as possible, but it does mean that some bands cannot compete on a regular basis.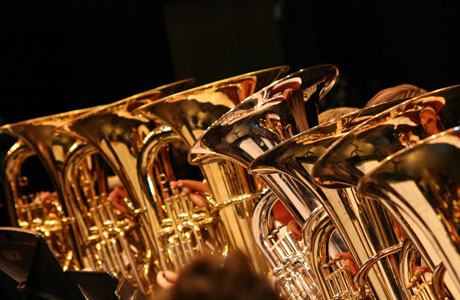 Numbers are holding up well

Huge pat

BBE organisers Arnold Tattersfield and Gary Walczak and their excellent teams deserve a huge pat on the back for their sterling efforts, which has meant that once again there is a fine line up of competitors in each of the four sections.
With the launch of youth set ups from Brighouse & Rastrick, Cory, Foden's and Grimethorpe Colliery, BBE will also be working hard to ensure that these bands are represented at the contest in future years.
Fantastic

As always there will be a fantastic atmosphere to enjoy at the RNCM in Manchester, as hundreds of excitable players are fuelled by a mixture of adrenaline, fizzy drinks and sandwiches that will keep any signs of fatigue at bay (although perhaps not for the wonderfully supportive parents etc)
There is also the welcome news for the BBE that many of these players will come from the debutantes of Blackpool Youth, Cardiff County & Vale of Glamorgan Youth, Hammonds Saltaire Youth, Hazlewood Primary and Whitburn Youth, whilst after a six year absence, Greater Gwent Youth returns to the Championship Section under the direction of Cory MD, Philip Harper.
The standard of playing is a delight – from the cracking efforts of the ensembles in the Beginners Section to the excellence that is sure to be on show in the Championship event, which this year sees Carnoustie & District Youth trying to claim a hat trick of titles.
With the all conquering Youth Brass 2000 defending their Intermediate title, listeners will be spoilt for choice between the two venues of the RNCM Concert Hall and Theatre.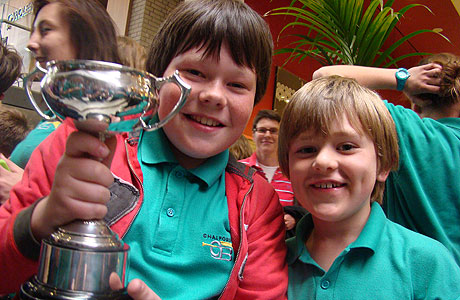 Fun fuelled players....

Set works and joy

The Championship and Intermediate Section contenders will have to include set works within their 20 minute programmes, with the seven top level rivals facing the prospect of Dr Denis Wright's forgotten gem, 'Tintagel' a symphonic suite that was last used for the Third Section Regional Championships in 1997.
Meanwhile, the massive field of 17 bands in the Intermediate Section have to include Philip Sparke's 'The Prizewinners' – an apt choice if ever there was one.

The emphasis in the Beginner and Junior Sections is all about the joy of performing – so there is sure to be a ready supply of Kleenex tissues on hand for proud as punch families and supporters as their young charges take to the stage to deliver their 15 minute programmes.

Progressive approach

As always the BBE has continued with its progressive approach to adjudication, with a panel of judges the competitors both know and respect.

Paul Andrews and former Black Dyke cornet player, Morvern Gilchrist will surely enjoy every minute of listening to the Beginners Section, as will David Horsfield and Sarah Groake-Booth in the Juniors.
Top playing stars Owen Farr and Mark Wilkinson take on the Intermediate challenge, whilst Garry Cutt and Simone Rebello are on duty to decide the destination of the Championship title.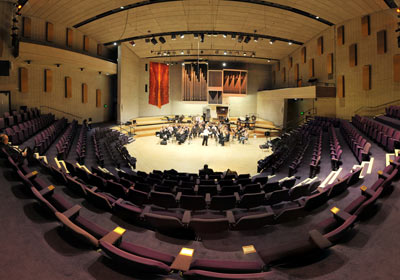 The RNCM Concert Hall

Spoilt for choice

It all starts at 8.45am with the Junior Section in the RNCM Concert Hall, which will be followed by the Beginners and Championship Sections. Everything should be completed by around 9.30pm.

Meanwhile, the Intermediate Section in the RNCM Theatre commences at 9.20am with the results known around 6.00pm.

Manchester's RNCM continues to tick all the boxes from an organisational point of view, so why not take the opportunity and get along and enjoy the experience for yourselves.

Tickets will be available on the day, but make sure you get there early.

Adults: £9
11-16: £5
10 and under: £2

Malcolm Wood
---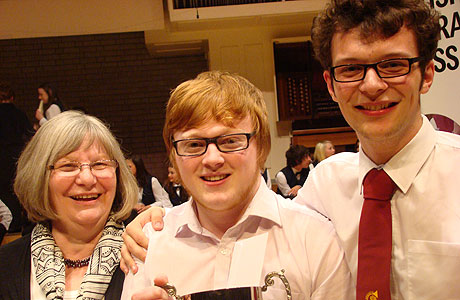 2012 Champions: Carnoustie & District

Championship Section:
RNCM Concert Hall
Commence: 5.30pm approx
Adjudicators: Garry Cutt & Simone Rebello
Own choice programme of 20 minutes playing time to include the set work Tintagel (Dr Denis Wright)
Results Ceremony: 9.20pm

All players must be 20 years of age or under on the 31st August 2013

Competitors:
Carnoustie & District Youth (Michael Robertson): Gold, Championship Section, 2012
Elland Silver Youth (Samantha Harrison): Silver, Championship Section, 2012
Gloucestershire Youth (Steve Legge): Bronze, Championship Section, 2012
Greater Gwent Youth (Philip Harper): Gold, Premier Championship, 2007
Gwynedd & Mon Senior (Gwyn Evans): Winners, Training Section, 2011
Lions Youth (Nigel Birch): Gold, Championship Section, 2012
Northamptonshire Youth (Brad Turnbull): Gold, Championship Section, 2012
---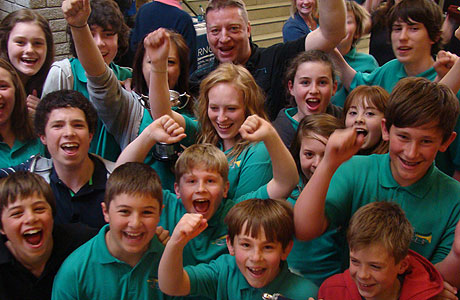 2012 Champions: Chalford Academy

Junior Band Section:
RNCM Concert Hall
Commence: 8.45am
Adjudicators: David Horsfield & Sarah Groake-Booth

Own choice programme that must include one piece of original music composed for brass band and two verses of a hymn tune in 15 minutes of playing time

Results Ceremony: 1.35pm
All players must be 16 years of age or under on the 31st August 2013

Competitors:
Aberystwyth Youth (Alan Phillips): Merit, Intermediate Section, 2012
Blackpool Youth (Brent Warren): Debut
Denbighshire Area (John S Powell): Debut
Hade Edge Training (Simon Wood): Bronze, Intermediate Section, 2012
Fred Longworth High School (Helen Robinson): Gold, Junior Section, 2012
Gwynedd & Mon Junior (John Glyn Jones): Silver, Junior Section, 2012
Lions Junior (Tom Hancock): Unplaced, Beginner's Section, 2012
Stockport Schools Youth (Tim Dines): Gold, Junior Section, 2012
Tewit Junior (Steve Henighem): Debut
Thurlstone Training (Jonathan Bates): Unplaced, Beginner's Section, 2012
Wardle High Intermediate (Lee Rigg): Gold, Intermediate Section, 2012
Whitburn Youth (Caroline Farren): Debut
---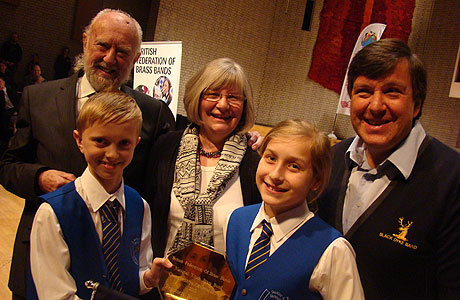 2012 Champions: Smithy Bridge Primary

Beginners Section:
RNCM Concert Hall
Commence: 2.10pm
Adjudicators: Paul Andrews & Morvern Gilchrist

Own choice programme of 15 minutes playing time
Results Ceremony: 5.05pm

All players must be 11 years of age or under on the 31st August 2013

Competitors:
Elland Silver (David Armitage): Debut
Hammonds Saltaire Youth (Jamie Smith): Debut
Hazelhurst Primary School (Mark Golding): Debut
Lions Youth (Christopher Thompson): Unplaced, Beginner's Section, 2012
Stockport Schools (Les Webb): Debut
Wardle Junior Blast (Lee Rigg): Debut
Ysgol Bontnewydd Primary (Dylan Williams): Debut
---

2012 Champions: Youth Brass 2000

Intermediate Section:
RNCM Theatre
Commence: 9.20am
Adjudicators: Owen Farr & Mark Wilkinson

Own choice programme of 20 minutes playing time that must include the set work, The Prizewinners (Philip Sparke)

Results Ceremony: 6.00pm

All players must be 18 years of age or under on the 31st August 2013

Competitors:
Cardiff County & Vale of Glamorgan Youth (Charles Maynard): Debut
Chalford Youth (Steve Tubb): Winners, Gold, Junior Section, 2012
Dalmellington Junior (Sandy McCaughtrie): Silver, Intermediate Section, 2012
Egglescliffe School (Matthew Howarth): Bronze, Intermediate Section, 2010
Enderby Youth (Trevor Hounsome): Merit, Intermediate Section, 2012
Gawthorpe Youth (Adam Bell): Silver, Junior Section, 2012
Hade Edge Youth (Simon Wood): Bronze, Intermediate Section, 2012
Hammonds Saltaire Youth (tbc): Debut
Macclesfield Youth (Louise Renshaw): Gold, Intermediate Section, 2012
Milton Keynes Youth (David Rose): Merit, Intermediate Section, 2012
Poynton Youth (Mike Eccles): Bronze, Intermediate Section, 2012
Rochdale Borough Youth (Stuart Lingard): Silver, Championship Section, 2012
St Helens Youth (Anna Hughes-Williams): Bronze, Championship Section, 2012
Stockport Schools (James Holt): Silver, Intermediate Section, 2012
Tewit Youth (Dave Smith): Bronze, Intermediate Section, 2012
Wardle High School (Lee Rigg): Gold, Intermediate Section, 2012
Youth Brass 2000 (Chris Jeans): Gold, Intermediate Section, 2012