Second Section:

Venue: Lakeside
Saturday 19th January

Draw: 8.35am
Commences: 10.00am

Test-piece: In Memoriam (Arthur Sullivan) arr. Neville Buxton

Adjudicators: Dr. Nicholas Childs & Paul Norley

Section Controller: Steve Jackson
---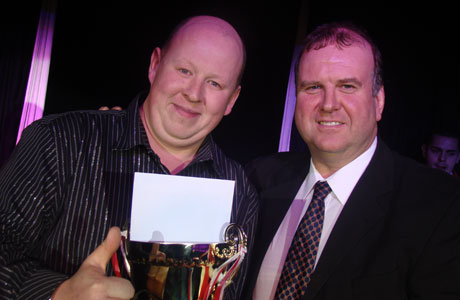 Can Mossley make it three in a row?

There is still something very resonant about the music of Arthur Sullivan – even close on 150 years after some of it was written.
Grief

Inspired by the feelings of personal grief following the death of his father in 1866, the Overture in C, 'In Memoriam' is a very intense, slowly evolving work that draws on a deep well of repressed emotion before reaching its majestic climax.
Listening to it you would have little inkling that this was the same man who brought you the whimsical sentimentality of the Savoy Operas during his collaboration with WS Gilbert.
Like those popular musical fancy dress balls this is music very much of its time.

Second place last year for Uppermill

Fascination with death

The Victorians had a maudlin, almost unhealthy fascination with death – especially in the way they expressed their grief in varied forms of symbolism.

Visit a graveyard and have a look at the inscriptions and architecture of old headstones and you get an understanding of just how deeply affected and obsessed by it they were.
Choir invisible

This music – and it is a fine example (marked Andante religioso to start with) - is much the same: packed with overwrought emotion, grief and sentimental pining, before the composer's final acceptance that his departed father has shed his mortal coil to sing in the great choir invisible.
At which point the composer is overcome be a desire to resolve things with good old dose of English stiff upper-lipped tonality.

In Victorian England, the Lord Almighty always spoke it seems in the key of C major.
New life

Neville Buxton's arrangement does a fine old job of breathing a bit of new life into a work that hasn't exactly risen from the grave to be played all that often since 1866.
There is plenty for everyone to do; solid demands placed on brass band ensemble basics and a real old need to control the dynamics and warm the layered textures if you are to perform it with just the right sense of majestic reverence.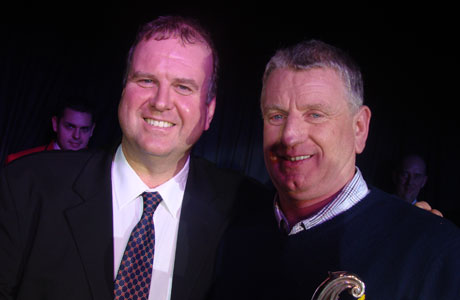 Podium finish in 2012 for Shirebrook

Men in the box

So how will the 18 well matched bands fare – and which of them will catch the ears of two very experienced musical men in this particular box so to speak – in Dr Nicholas Childs and Paul Norley?
Pretty well you would hope, especially if they all play to form.
Contenders

Heading the list of contenders is the reigning champion, Mossley, conducted by Duncan Byers. They were excellent value for their victory last year (and 2011) and went on to win the North West Area and come fourth at the National Finals.
If they have been able to build on that form over the Christmas period then they may be the band to beat once more.

With a number of last year's contenders gaining promotion to the First Section, it will be interesting to see which of their rivals hit the ground running here - with two promoted bands up from the Third Section perhaps worth a bob or two at the Butlins branch of William Hill.
Fancy

Pemberton Old Wigan DW 'B' and Whitworth Vale & Healey (who went on to come 4th at the National Third Section Finals) could well fancy their chances this weekend, as could the Yorkshire duo of Cornerstone Brass (who were 5th last year) and Old Silkstone, who are rebuilding under the baton of Simon Kerwin.
The competitive London duo of Northfleet Brass and Fulham Brass could be in the mix under the batons of Melvin White and Rob Richardson respectively, whilst it would be foolish to write off two bands who are starting to find their feet again in Dodworth Colliery MW, under the direction of Eliot Darwin, and Ibstock Brick Brass under Huw Thomas.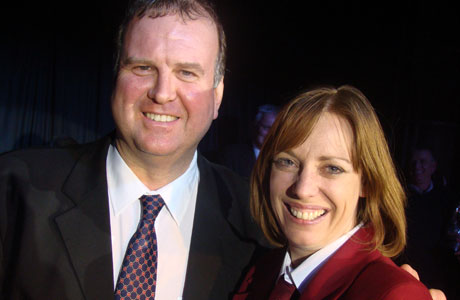 Fourth spot for Haslingden

Talent

Another talented young MD in Jonathon Fenwick will head the challenge of NW Ellington Colliery whilst fellow North of England rivals Murton Colliery may be another band to keep an eye on too.
Chalgrove is starting to find classyr form too, putting in a solid account of themselves at the National Finals in Cheltenham after a top 10 finish last year, whilst Amington's chances will surely be boosted by having the experienced Wesley Kendrick at the helm as they seek to improve on last year's 16th place.
Return

Crofton Silver makes a welcome return for the first time since 2005 under Kevin Belcher, whilst Middleton will be looking to return to the form that saw them post three consecutive top six finishes at this contest not so long ago.
The wonderful Marie Smith continues to inspire countless young players through her work with Shirland Welfare, as they seek to bounce back following their relegation from the First Section, whilst Phillip Littlemore and St Alban's City will be looking to push up the results table from last year's 15th place finish.
Finally, Towcester Studio makes their Butlins debut under the baton of Kevin Steward.
---
4BR Prediction:

A celebration in death then for the winners – and we think it could well be a third successive victory for Mossley and Duncan Byers.
That said – they could well be pushed all the way to the post contest wake by the likes of Northfleet Brass and Fulham Brass, whilst top six places could be up for grabs if Cornerstone Brass, Whitworth Vale & Healey and Dodworth Colliery MW really hit top form.
Our dark horse for this one is Ibstock Brick Brass
1. Mossley
2. Northfleet Brass
3. Fulham Brass
4. Cornestone Brass
5. Whitworth Vale & Healey
6. Dodworth Colliery MW
Dark Horse: Ibstock Brick Brass