Third Section:

Venue: Royal Arthur Suite
Saturday 19th January

Draw: 8.45am
Commences: 11.00am
Test-piece: A Gallimaufry Suite (Phillip Harper)

Adjudicators: Kevin Wadsworth & Chad Shoopman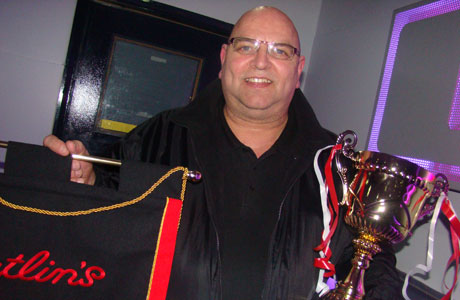 Looking for two - Dave Ashworth will seek another Butlins title with Boarshurst

Perhaps the only contest disappointment of the whole Butlins weekend is that the Third Section has only managed to attract an entry of 13 bands this year (down 2 on 2012).
Excellent set work

Philip Harper's excellent set work, 'A Gallimaufry Suite' is pitched just at the right level and is literally a 'collection' of four well structured movements that test technique as well as musical style.
It's an ideal test of solid brass band basics that also allows the MDs to add an extra layer or two of interpretive style; with a sparklingly rhythmic opening followed by a simple 'Children's Song', a calm study of warm ensemble balance in the 'Hymn' and a breathless 'Toccata & Finale'.
No hidden meaning

The composer himself says that there is no hidden meaning or message contained within its score – just music for music's sake, so MDs who think they might have unearthed their own particular version of the Rosetta Stone may have to think again: Kevin Wadsworth and Chad Shoopman will know better.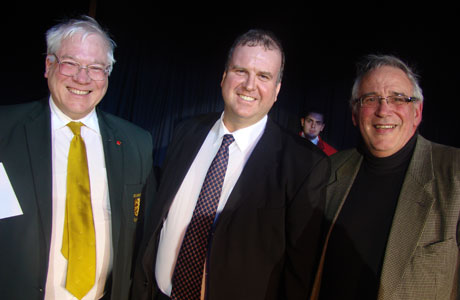 Can Stamford go one better this time under Rob Prew (right)?

There are seven returnees plus one band that was relegated from the Third Section.

There is also a good geographical mix too with bands from the North of England locking horns with those from the North West, Yorkshire, Midlands, West of England and London.
Splendid winners

Once again, winning here is no guarantee of success come the Areas, as Boarshurst found out last year.

They were splendid winners under the baton of David Ashworth, only to end up kicking their heels in a disappointing 12th place come Blackpool.
The same fate befell Stamford Brass under Rob Prew too – a fine second place finish followed by 12th at Bedworth. Two of the most experienced MDs around, both will be aiming for a change in fortune this time around.
Yorkshire duo

Yorkshire sends down a competitive duo in Dinnington Colliery and Dronfield Colliery MW; both of whom may be worth an each-way bob or two at the Butlins bookies, whilst Kingsway Printers Cleethorpes will start the season on a high after their solid performance in the Fourth Section National Finals in Cheltenham.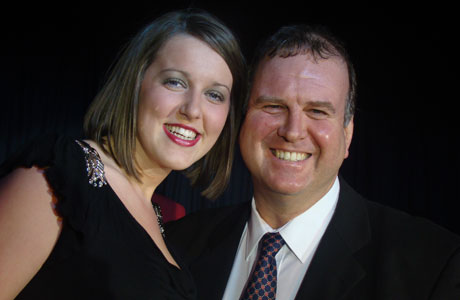 Pemberton came third last year and now compete in the 2nd Section

North West challenge

The North West challenge is also boosted by the presence of Eccles Borough, who has been making impressive progress under the baton of Marieka Gray, whilst much will be expected of the two bands making the journey up from the West of England in Heyl Town, relegated from the Second Section last year, and the competitive Tewkesbury Town.
Immediate impression

Foss Dyke is another band looking to make an immediate impression following their relegation from the Second Section, whilst only a couple of seasons ago Hucknall & Linby came close to winning this title when they ended runner up. They also showed good form in coming seventh here last year too.
Londoners

Good to see Brighton & Hove make the trip up from the south coast for the second time in three years, where they will be joined by fellow Londoners in Hemel Hempstead who came eighth last time out.
Finally, a warm welcome to Houghton Brass from the North of England, who last played here in 2002 and has been rebuilding under the baton of Ian Langthorn.
---
4BR Prediction:
Another tough one. However, we think it's going to be a battle between the North West bands once again, with Eccles just having enough about them to pip Boarshurst to the title on this occasion.
Dronfield and Hucknall & Linby should fancy their chances of battling for a podium finish, whilst Heyl Town and Brighton & Hove City complete our top six tips with our dark horse of Foss Dyke.
1. Eccles Borough
2. Boarshurst
3. Dronfield Colliery
4. Hucknall & Linby
5. Heyl Town
6. Brighton & Hove City
Dark Horse: Foss Dyke
---