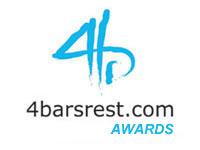 The ballot boxes have been emptied and the votes counted - and the winners for 2012 are as follows.
Thanks to everyone for taking the time (we had another huge response this year).

Drum roll please... and get ready for those acceptance speeches thanking everyone from parents to the tea lady...
---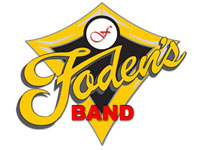 Band of the Year:
And the 2012 winner is…
Foden's
The 'Double' champions – 2012 winners of the British Open and National Champion Band of Great Britain claim the 4BR title in what was a pretty even three way battle.
The Sandbach band bagged 28.2% of the votes to become 4BR Band of the Year for the first time since 2002.
Just behind them came Brass in Concert winners Cory with 25.1 %, with European champions Black Dyke in third with 21.4%.
There were notable mentions for Brass Band Schoonhoven, Leyland, Co-operative Funeralcare, Manger, Noord Limburgse, Eikanger and Flowers.
---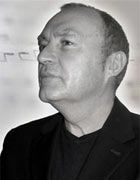 Conductor of the Year:

And the 2012 winner is…
Allan Withington
Perhaps not surprisingly, an overwhelming winner - with 36.2% of the votes.
He not only led Foden's to the 'Double' but was also the man to beat in front of a band just about anywhere in the world in 2012. It's the third time he has won the award, following on from his victories in 2006 and 2007.
There was a close scrap for second place, with Dr Nicholas Childs (17.3%) just pipping Erik Janssen (16.1%) for second place.

There were notable votes polled for Philip Harper, David King, Michael Bach, Gareth Ritter, Andy Craze, Neil Samuel, Derek Renshaw, Paul Holland and a host of others.
---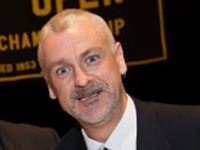 Player of the Year:

And the 2012 winner is…
Steve Stewart
The Cory star becomes the first soprano player since Peter Roberts in 2001 to claim the award in what was the closest of all battles – bagging 19.3% of the votes.
There were just a handful of votes between the brilliant Scotsman and Foden's Welsh euphonium maestro Glyn Williams who polled 19.1%, with Belgian cornet star Harmen Vanhoorne in third with 17.8%.
There was a huge response in nominations from all over the world – with notable mentions for Steve Mead, Thomas Fountain, Mark Wilkinson, Richard Poole, James Fountain and David Childs amongst others.
---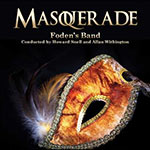 CD/DVD of the Year:

And the 2012 winner is…

Masquerade
Foden's Band
Conductors: Howard Snell & Allan Withington
Doyen Recordings: CD297
Total Playing Time: 67.23
Foden's superb recording fronted by Howard Snell and Allan Withington has already picked up a host of awards, so it should have come as little surprise that it posted an impressive 30.4% of the votes cast.
Just as impressive was the fact that it beat their own 'Legend of King Arthur' into second place (19.4%) with Brighouse & Rastrick's 'War of the Worlds' (15.1%) in third.
Notable mention for Cory's 'Out of this World' and Black Dyke's 'Pictures', whilst the EBBC 2012 DVD, Mnozil's 'Blofeld', 'Heritage Series – Volume 4' by the ISB and Tredegar in Concert also picked up their fair share of votes amongst others.
---

Solo CD of the Year:
And the 2012 winner is…
Diamonds
Steven Mead
Central Band of the Royal Air Force
Conductor: Wing Commander Duncan Stubbs
Bocchino Records: BOCC120
Total playing time: 72 mins approx
The third time that Steven Mead has won the award following his successes in 2006 and 2008 – 'Diamonds' really did sparkle with the voters gaining an impressive 24.6% of the votes cast.
There was an incredibly tight battle for second place with 'Jewels' by Eminence Brass (18.5%) just beating off the challenge of Brett Baker and 'Boneman Walking' (18.3%) and Iain Culross with 'Vanguard (17.9%).
Notable mentions for the latest releases by Philip Cobb, Harmen Vanhoorne and Chris Jeans (all three of which can be voted on again in 2013 after they are reviewed on 4BR), Carlton Main's 'Solo Spots' and Black Dyke's 'Soloist Showcase'.
---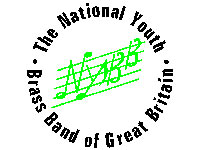 Lower Section/Youth Band of the Year:

And the 2012 winner is…
National Youth Band of Great Britain
Something more to celebrate for the National Youth Band of Great Britain in their 60th year, after topping the polls with 30.0% of the votes cast.
There were so many nominations made that we nearly lost count, but in the end it was the Tertnes Brass that came second with 20.7%, just ahead of Elland Youth Band in third with 17.2%.
Notable mentions for Youth Brass 2000, Smithills Schools Senior Band, Lions Youth Band, M2, Norfolk Wherry Brass, Unite the Union and Burry Port.
---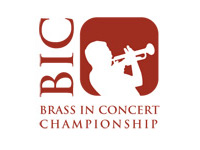 Newcomer of the Year:

And the 2012 winner is…
Brass in Concert
A bit of a surprise perhaps – but it seems the new scoring system and the progressive thinking behind the whole event struck a bit of a chord.
The Sage Gateshead event polled an impressive 26.0% of the votes cast to beat off the challenge of newcomers Grimethorpe Besson Youth Band (21.3%) and the Foden's Youth Band (19.6%).
Notable mentions came for Brass the Baton, Josiah Walters, Kleppe Musikklag, Ebbw Valley Brass and Mike Kilroy – and there were even quite a few votes polled for the new Brass Band Players Registry!
---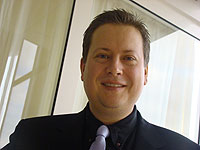 Test Piece of the Year:

And the 2012 winner is…
Goldberg 2012
Svein Henrik Giske
Norwegian National Championships
It was a close call in the end, but the votes kept coming in for one of the most inventive test pieces of modern times (24.9%) to just pip Howard Snell's superb arrangement of 'Daphnis et Chloe' (23.8%)
Third place went to the modern classic 'Audivi Media Nocte' by Oliver Waespi (18.6%) whilst there were very notable mentions for both 'Vitae Aeterna Variations – Variations and Fugue on an Original Theme' by Alexander Comitas (Ed de Boer) and 'When Worlds Collide' – or 'Little Green Men in Intergalactic Spaceships with Ray guns and Phasers' by Nigel Clarke.
Other votes too for 'Symphony of Colours', 'Olympus', 'VIVAT!', 'Devil and the Deep Blue Sea', and 'From Ancient Times' amongst others.
---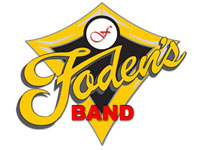 Contest Performance of the Year:

And the 2012 winner is…
Foden's
Conductor: Allan Withington
Daphis et Chloe (Ravel arranged Howard Snell)
National Championship of Great Britain
Foden's sublime performance in claiming the National title at the Royal Albert Hall – and in the process securing their historic 'Double' polled an impressive 30.5% of the votes cast.
It was more than enough to repel the challenge of more seriously brilliant opposition too – with Black Dyke's beautifully crafted 'Vitae Aeterna Variations – Variations and Fugue on an Original Theme' at the Europeans (24.0%) and Manger's scorching 'Audivi Media Nocte' at the same event (21.3%) in third.
Notable mentions (and there were so many nominations) for Dyke at the English National on 'Revelation', Eikanger on 'Goldberg 2012' at the Norwegian Nationals, Schoonhoven at the Europeans on 'Audivi', Foden's on 'Electra' at the British Open and Cory at Brass in Concert amongst the plethora of favourites.